The Fisherman's village in Bophut is beside Lamai but has a totally different feel from it. Get all your food, entertainment and shopping needs met in one place. Great friday night market for all your souvenir needs and ambience change of the week.

Located on the Northern coast of Koh Samui in Bophut, the oldest place on the island, the Fisherman's village is an evolution of Bophut's heritage as a fishing village. Although most of the fishermen community has migrated to other parts of the island, some wooden houses still stand erect and give the village a vintage ambience. The shops which used to feed the community with basic supplies have now turned into tourist shops and souvenir stores.

Fisherman's Village Night Market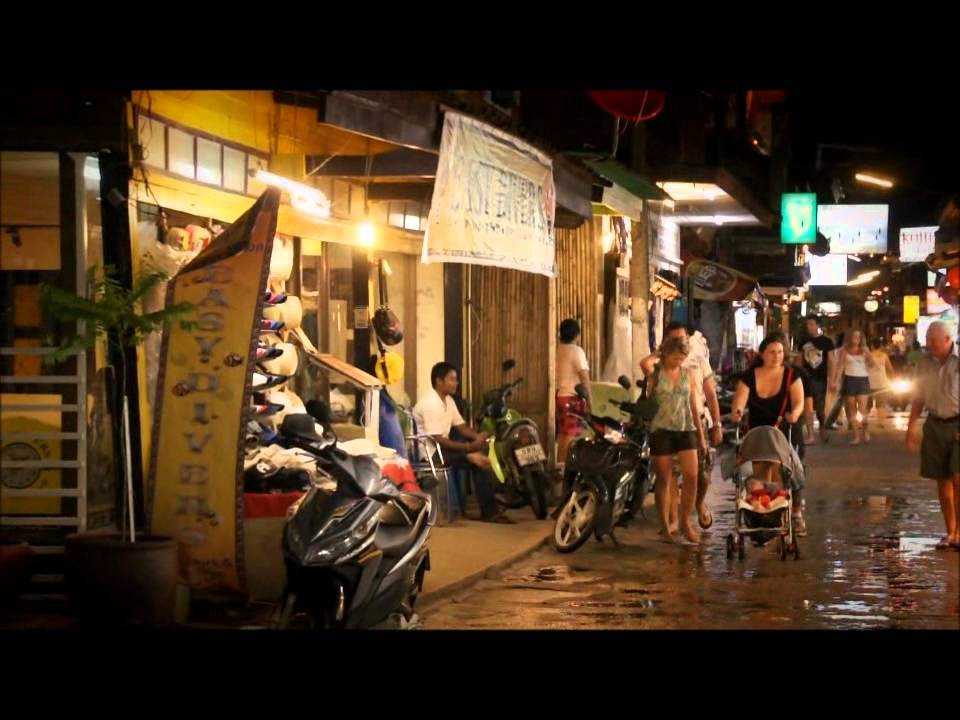 The Fisherman's Village Walking Street Market, probably the most popular weekly market in Koh Samui brings in new life every Friday evening from 5:00 pm to 11:00 pm. Fisherman's village is located in the eastern half of the
Bophut beach
, extending all the way to the centre of the beach. There is a reason why Fisherman's village is a top attraction in Koh Samui, and it is that you can find everything here. There are several activities like golfing, exploring the jungle or being pampered by one of the Thai massage spas which flourish here. But the ultimate attraction is the three-kilometre-long Bophut beach which hosts an aqua park featuring large inflatable floating devices and other leisure activities to entertain vacationers. No wonder it is the centre of attraction in the Fisherman's village, which is the centrepiece to Bophut.
Fisherman's Village Shopping

Shopping is one of the people's favourite things to do at Fisherman's village walking street market, as shopping is not only a way of life but the delight and joy in getting something new makes people cheerful. Bophut Beach road is a great place for shopping which turns into a major market that is the fisherman's village walking street market where you can find almost everything from Thai food to souvenirs to clothing. The market is spread across various streets, with boutique shops, small local shops, and vendor stalls, bustling with shoppers, live music and street performers. And just when you think that the market is all about Thai hustle and bustle, a quieter section of the street which is made up of food vendors, small cocktail bars and eateries takes you on a gastronomical ride. There are numerous rare items that you can buy like herbs and spices, handicrafts, musical instruments, impressive range of shoes, high-quality local fabrics, one of a kind jewellery and interesting fashion designs.
Fisherman's Village Food

The dining options alone can be a good enough reason for anyone to take a trip to Fisherman's village. This village has enough dining options to have something for everyone, ranging from Thai, French, Italian, Indian and Mexican. There are countless vendors with lots of cheap Thai food options, whereas the fancier restaurants like Coco Tam let you enjoy your meal while looking out at great views of Bophut beach, which can be counted on to be more expensive than the land facing side. There are also a couple of bakeries and pubs offering typical British and Australian pub food and standard European-style snacks.
Fisherman's Village Nightlife

The nightlife in Fisherman's village differs significantly from what one would typically consider to be on Koh Samui. The area is quieter than the other beaches, in order to maintain the old town feel of Fisherman's village. Its nightlife is centered around small pubs and restaurants which offer romantic settings along the beachside in the evening. You can even find steaks, pizzas, imported salmon, hotdogs and milkshakes. The variety here runs from the ever popular Thai dishes and seafood, to international cuisine and a whole variety of new and funky foods.
How to Reach Fisherman's Village

Fisherman's Village is Located in Bo Phut in Koh Samui. The Bophut Beach road is and nearby roads all constitute the Fisherman's Village and Walking Street Market.
Fisherman's Village History

In Bophut, one predominant community is that of the fishermen and their families who arrived here from the island of Hainan in Southern China. The attractive wooden houses and shops are a result of their settlement. As you gaze out on quaint local shops and nostalgic wooden houses, it reminds one of the days gone by in Bophut. One can even find a lot of European influence in the architecture and shops of the area as this was once a major French outpost. The Village gets its name from the fact that in the very beginning, it was a safe haven for fishermen and their families.
Up until the 1990s, the village was like a gold mine to the fishermen, where they would get a rich supply of fish from the ocean. But soon the population of fish began to deplete exponentially, as a result of which the could not continue fishing anymore. However, the tourists count enormously increased by 2000, due to the presence of wooden houses on the beach side which lured the travel enthusiasts from all over the world to explore this little village tucked away in Bophut. Fishing was no longer the major commercial activity, instead shifting focus towards tourist activities and promotion.

So if you are looking for food, shopping or just want to know what a Thai fishing village looked like in the old days, Fisherman's village in Koh Samui is the place to be.