It is no surprise that the capital city of the state of
Uttar Pradesh
,
Lucknow
is known for its budget-friendly as well as fancy markets, offering options for all budgets. The cultural hub is indeed a popular tourist attraction in northern
India
with several historical monuments from the era when Nawabs reigned the city. Now, you must also know that the city also has fantastic shopping hubs and bazaars which would appeal to shopaholics. Whether you are looking for fancy wooden furniture with intricate carving to decorate your home or you are willing to buy some stylish hand-woven Chikankari clothing for your friends as fancy souvenirs, the city has it all.

Here is a list of all the local markets and glamorous shopping malls in Lucknow which offer everything under the sky that you could possibly would like to shop:
1. Hazratganj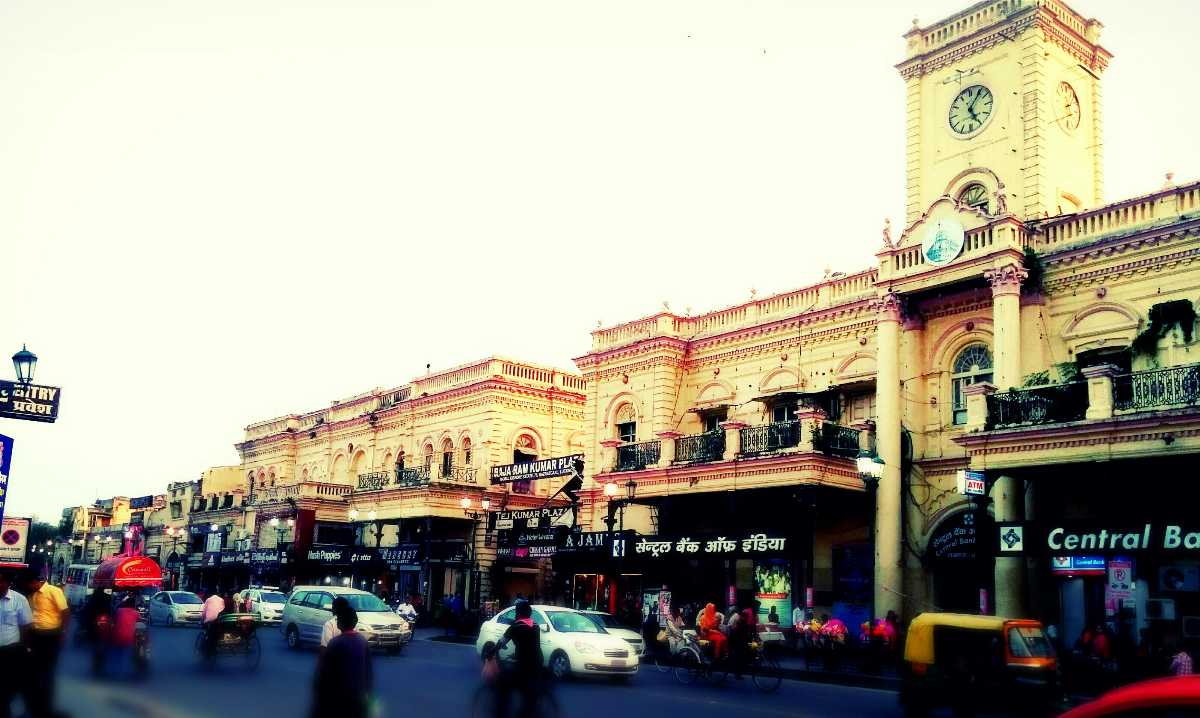 Situated in the heart of the city, this is one of the major shopping hubs here. Whether it is a shopping complex, late evening bazaars, restaurants or theatres, Hazratganj has it all. Started by Nawab Nasiruddin Haider in the year 1827, the Ganj area was basically established as a market selling imported goods from
Japan
,
China
and
Belgium
. Later in the year 1842, the title ?Hazrat? was added as a prefix after Nawab Amjad Ali Shah, who was popularly known as ?Hazrat?. The market completed 200 years in 2010 and from then onwards, the state government undertook the task of beautification and renovation of the area. Hazratganj got a new avatar as the encroachments were removed with the same colour theme of all the building and additional Victorian style balustrades and lamp posts. Shopping in the wide lanes of Hazratganz is locally described as ?Ganjing?. Stop by the Gandhi Ashram and Handloom Emporium to buy some Chikan clothing material while you are here. The infamous Sahara Ganj Mall, a multi-storeyed shopping mall house PVR cinemas and an enormous food court that promises to offer food from different cuisines.

2. Aminabad

Dating back to the glorious era of Nawabs, Aminabad is believed to be among the oldest markets in the country. If you are an expert in hassling with shopkeepers to get an impressive deal, this place is ideal for you. You can pick numerous household items and Chikan clothing at affordable rates. There is also a book market frequented by students for selling and buying books. While you are visiting Aminabad, it is recommended that you do not miss out on the ever-so-popular eateries in the area - Netram Kachori, Prakash Kulfi and Tunday Kebabi. Also, if you are a lover of pickles, then you must see the massive display of pickle varieties at Arora Pickles. Gadbadjhaala I another major attraction in Aminabad where you can find bangles of any colour you set your eyes on. The shimmer and sparkle of bracelets in the sunlight is a sight worth capturing if you enjoy photography along with shopping.


One of the biggest tourist attractions in the city is Bada Imambara and if you are in the vicinity, why not visit Chowk which is merely 3 kilometres away from the location of the historical monument? Perfumes fascinate all of us, and this place will impress you with enchanting scents as you stroll through the interconnecting streets selling a wide array of Ittars (perfumes). With Chikan garments, ornaments, handicraft decoration items, creative lampshades, ivory shirt and saree pins, Zardozi embroidered dresses and Nagra-styled footwear, Chowk will woo you with its old-world charm. For those who enjoy the Nawabi cuisine, make sure you stop by Mobin and Tunday Kebabi to have a bite or two of the melt-in-the-mouth Kebabs and other treats.
4. Nakhas Market

Who doesn't like the concept of flea markets? The Lucknowites believe Nakhas Market to be the oldest weekly market in the city. The market is located in the older part of Lucknow which has several smaller markets in the area selling wooden handicraft items; Zardozi embroidered clothes, jewellery and household items. One can also choose this market if they are willing to welcome a pet in their family s Nakhas Market has numerous shops selling animals such as rabbits and birds like parrots. You can enjoy street food, ranging from Kebabs to Biriyanis as you roam around the busy streets. There is also a vast market selling second-hand electrical items here.
5. Janpath Market
It is the pulse of Lucknow and receives the maximum number of visitors throughout the year. The street is covered with classic designer showrooms and houses fashionable clothing lines. Also, check out some of the oldest and biggest bookshops in the city here. A favourite among the city's youth, this market offers an extensive variety in the Chikan dress materials. Buy some Ittars as souvenirs from your trip to Lucknow at reasonable costs. The famous Sugandhco Showroom on Janpath is a must-visit as they have their unique brand of perfumes, incense sticks, room fresheners and much more. Dealing with the local shopkeepers and finding the best Chikan patterned dresses will indeed be a memorable experience for you.
6. Alambagh

Considered as the commercial centre of the city, Alambagh has a royal history of the times when there were a mosque and a palace. Nawab Wajid Ali Shah constructed the Alambagh Garden Palace for his Alamara Beghum. The Alambagh area transformed into a commercial region after the independence. With over a hundred jewellery stores, the market is famous as the jewellery centre in the country. With pocket-friendly options of clothes, shoes, local sweet and savoury snacks, Alambagh market is the ideal shopping destination if you are on the lookout of going on a shopping spree without burning a hole in your pocket.

Shopping Malls in Lucknow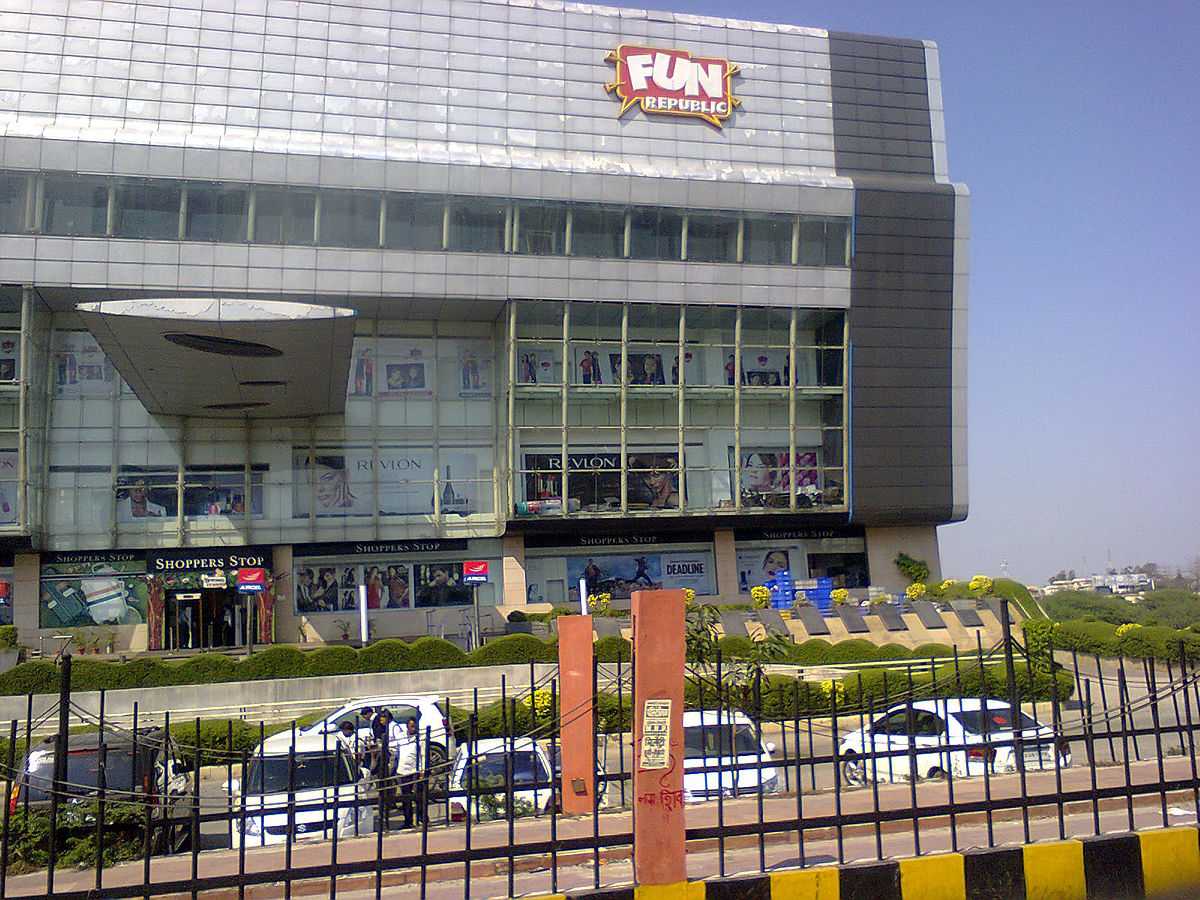 With the changing trend of the new generation preferring to visit malls as their one-stop destination for all their shopping needs, Lucknow has seen a cultural shift in its shopping trend. In the recent years, many malls have been constructed to offer shopping, food and entertainment to Lucknowites and tourists. Malls such as East End Mall, Sahara Ganj Mall, Phoenix Mall, Riverside Mall, Fun Republic Mall,
Singapore
Mall have come up which house some of the biggest brand stores and eateries. If you are don shopping from the local market and you would want to go for gaming or want to grab a bite of a pizza or a glass of beer, visit any of the malls and chill out. These malls in Lucknow are undeniably the most elegant shopping centres in the city where you can stop, shop and have fun without having to hassle with the vendors.

Indeed, Lucknow is a city which welcomes you with its tagline 'Muskuraiyey Aap Lucknow main hain' (Smile, because you are in Lucknow now) lives up to it, and you are bound to have a gals time as you shop here from some of the most famous markets. From the art of Chikankari to the fascinating collection of perfumes or Ittars that the city has to offer, shopping in this culturally and the historically rich city indeed proves to be an unforgettable experience. With the multiple shopping places, Lucknow has the right amount of charm to attract shopaholics and foodies.