New York
City isn't only the city that never sleeps, but also the city that never stops to amaze you with all its wide variety of food that it has to offer! NYC is not only a global repository of worldwide cuisines but also the hub where many iconic dishes originated or were adapted from the out of the things that flew here from other parts of the world.
So, whether it's a fancy steak, a hot dog at 3 am, or maybe a bite of pretzels as you stroll down a park, the Big Apple got you covered with all your cravings. We've put together a list of classic and iconic NYC foods to keep your taste buds satisfied when you are in the city. Bon appétit!
1. New York City Pizza
New Yorkers boast of their pizza being the best in the world, and they have their fair reasons to argue so. Typically, a NYC-style pizza has a very thin crust, and simply contains red sauce and mozzarella cheese. The coal ovens that burn at least 200 degrees hotter than their wood counterparts make a big difference in the crust of the city's original coal-oven pizzas.
Although there are tens of thousands of places in New York to buy pizza from, some of the city's original coal-oven parlours are John's Pizzeria or Totonno Pizzeria Napolitano. Some other options for the NYC pizza are down the street in
Greenwich
Village – Joe's Pizza and Bleeker Street Pizza.
2. Bagels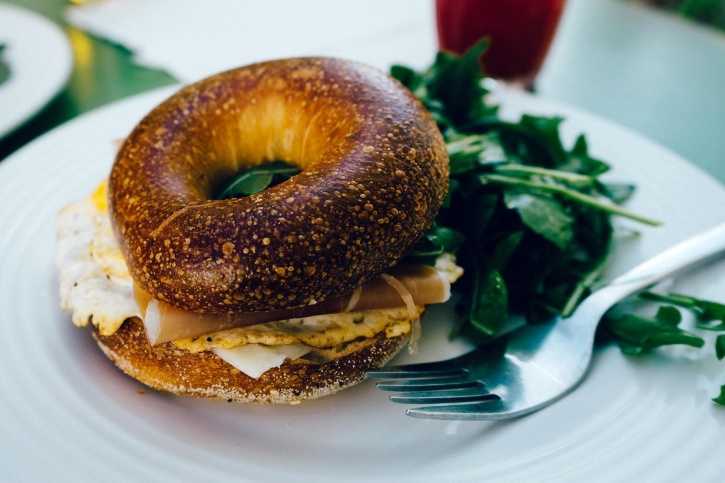 New York City is the home to some of the world's finest Bagels – a worthy breakfast for the locals as well as tourists. NYC bagels are so different and special because of heir soft, chewy texture and many claims it is the water that makes New York's bagels so amazing!
Murray's Bagels and Absolute Bagels are both great choices for a bite of an authentic NYC bagel. They are made and shaped by hand unlike the mass-produced ones which are, as you'd expect, not so iconic.
3. Cheesecake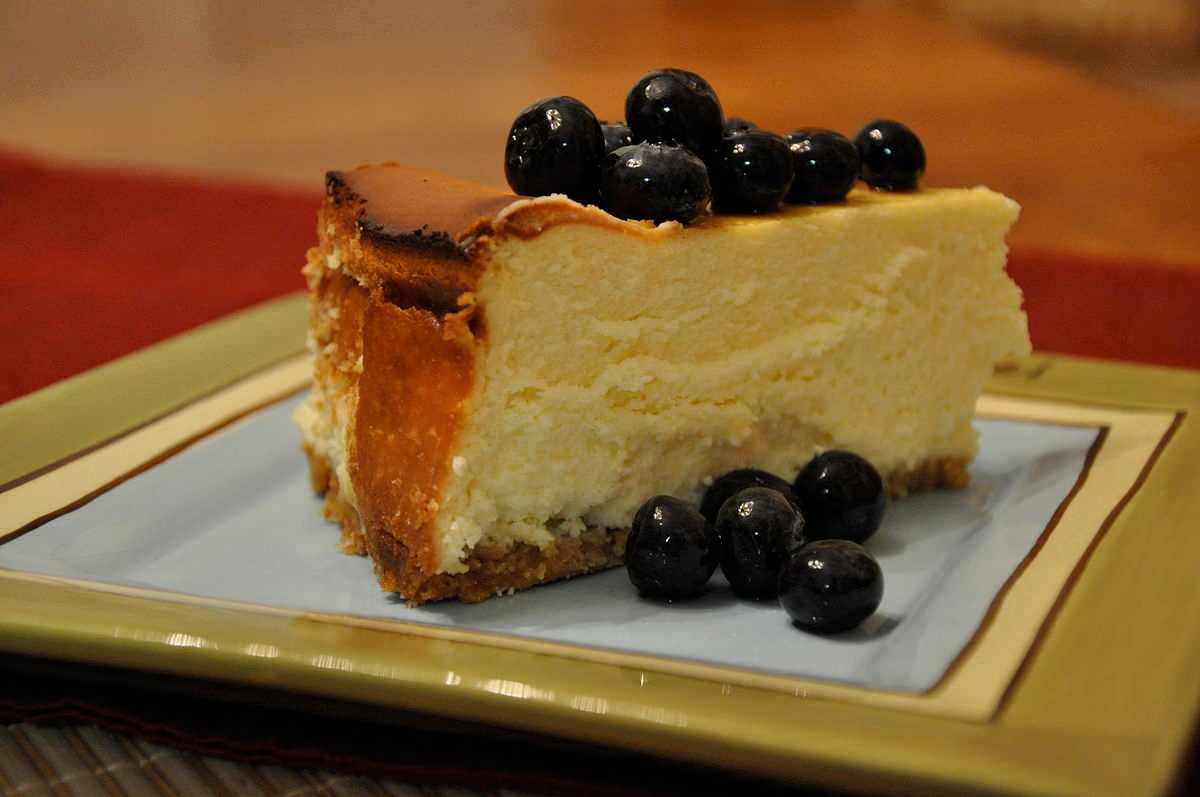 Taking a bite off of the New York-style cheesecake is nothing to compare with. These creamy delicacies are made in America since colonial times and understandably a huge part of their iconic history.
You can grab a decent slice of authentic cheesecake at any local bakery in NYC, though some of the best in business include Junior's Restaurant & Bakery, with multiple locations across midtown and Brooklyn, and Ferrara Bakery & Café in Little
Italy
.
4. Pastrami on Rye
There can be probably nothing more 'New York' than Pastrami on Rye. This classic overstuffed sandwich is basically a pile of beef pastrami between a pair of freshly baked rye bread and topped with spicy mustard. This is a must-eat in New York. Fun Challenge: Try to get it all in your mouth in one bite!
Two of the must-try places to fulfil your cravings for pastrami on rye are Katz's Delicatessen (often said to be the more popular option) on the Lower Eastside and Carnegie Deli at
Madison
Square Garden.
5. Pretzels

Walking down the streets of NYC and ignoring the street vendors? Not something you can or would like to do. Soft Pretzels are everywhere – around street corners, outside of buildings and museums, or the exact place where you're feeling the need for a bit of snack!
This soft iconic snack is usually sprinkled with salt and served with spicy mustard on the side for dipping. You can pick one of these from any of the street carts at your convenience, but for grabbing some restaurants, you can choose Sigmund's Pretzels on the Lower East Side, which adds some flavours into these already attractive soft giants.
6. A "BEC"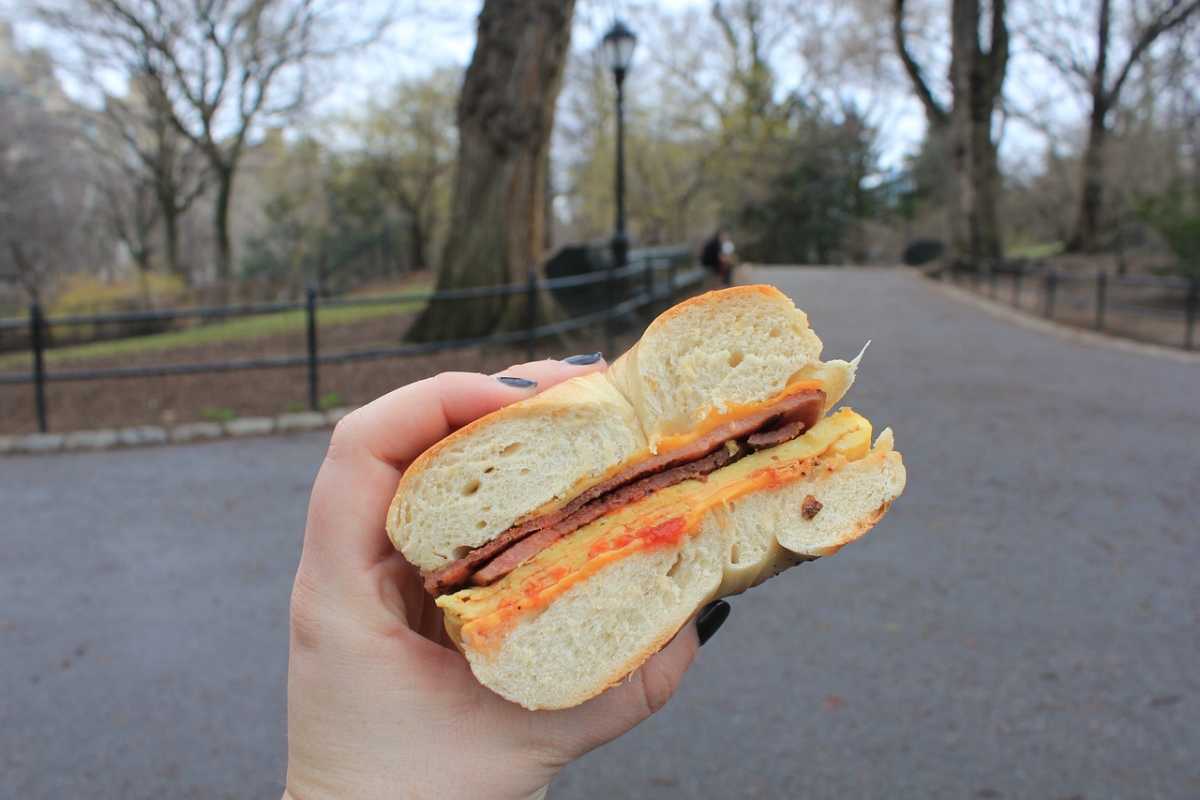 A Bacon, Egg and Cheese Sandwich, often more commonly referred to as a "BEC" by the locals, is how New Yorkers ensure a great morning, a replenishment of calories after a workout, or to fuel their late-night endeavours. Some like to add hot sauce to the mix, while others opt for ketchup. Whatever it is, there's only one rule: The greasier, the better!
The best part of this amazing mood-enhancer? You can get it at just about any deli in the city. They'll cook it right in front of you, and some also offer free coffee with your sandwich in the morning. The best place for a "BEC" is left for you to decide.
7. Hot Dogs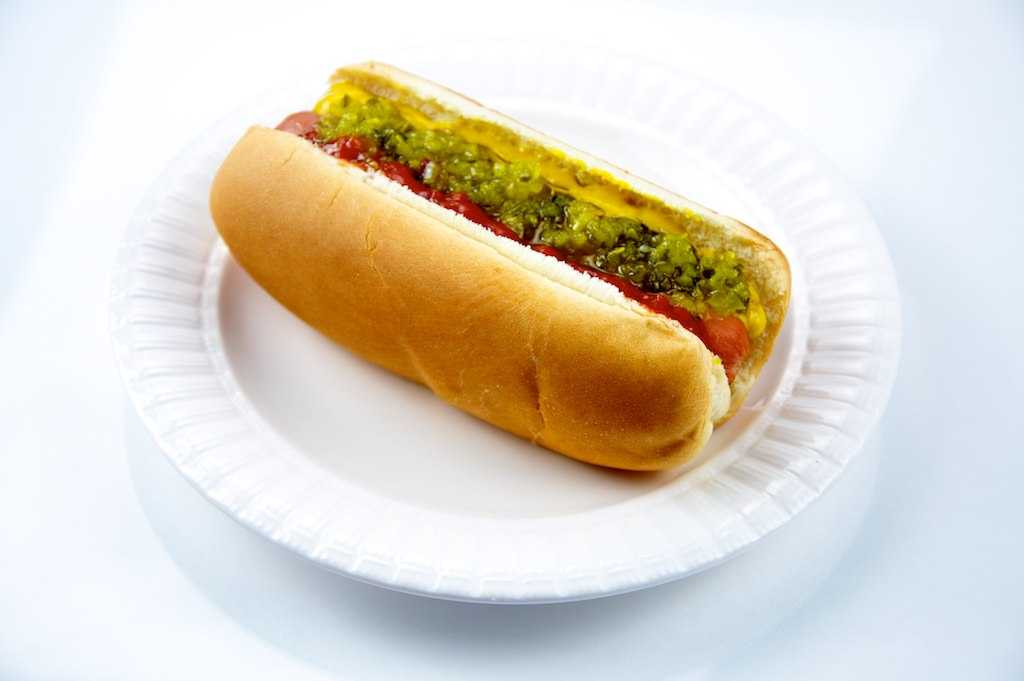 Very little comes near the popularity of Hot Dogs in the Big Apple, the city which is the home to a Hot Dog eating contest that takes place on the 4th of July on
Coney Island
. Although there are street vendors all over the city serving these with yellow mustard, fancy restaurants add special toppings or even served on fancier breads. A true NYC hot dog is crispy on the outside and juicy on the inside.
The most iconic place to grab a hot dog is the Nathan's Famous Hot Dogs in the Coney Island, or you can also choose to eat at Gray's Papaya which is a great choice any time, for any occasion.
8. Black and White Cookies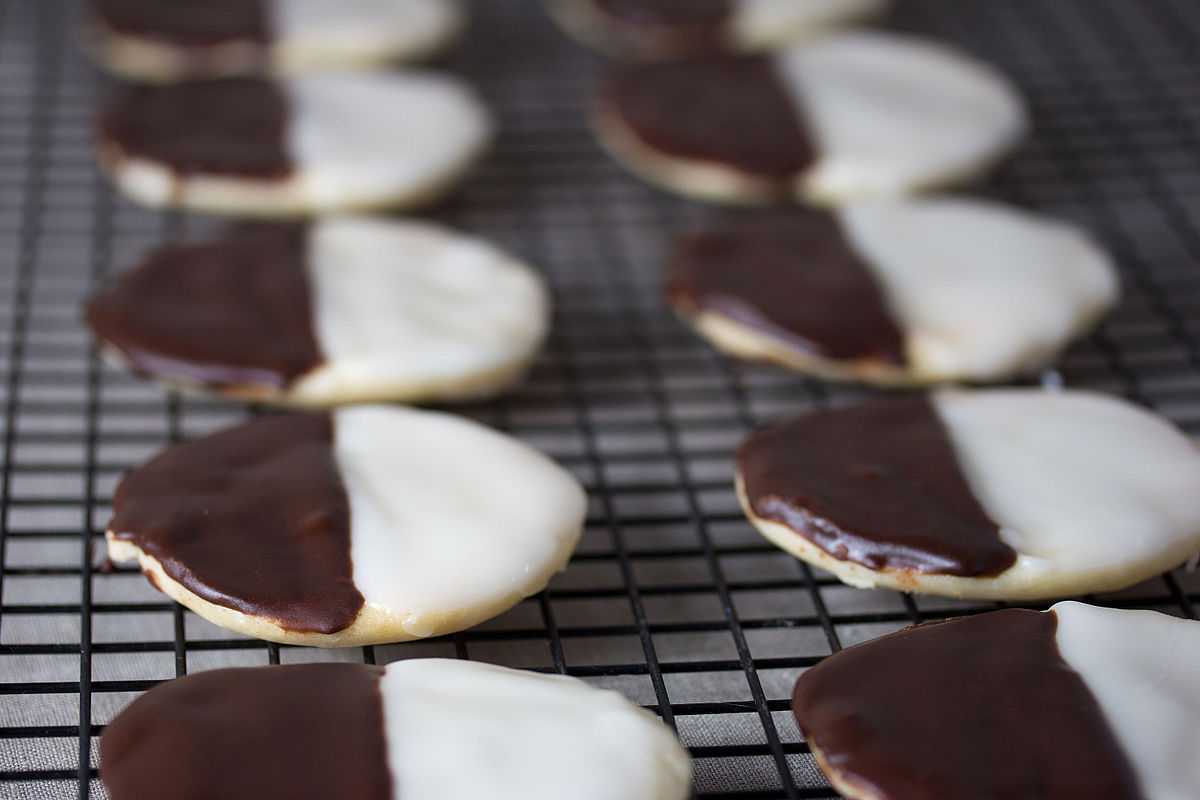 New York never disappoints anyone when it comes to food. And those with a sweet tooth can't leave the Big Apple without trying the famed black and white cookie – a cake base, half vanilla and half chocolate icing treat – which is not a cookie at all. Now, these 'cookies' can be found in various widths and sizes in almost any deli in the city.
One of the best places to grab one of these is the Russ & Daughters in the Lower East Side. Brooklyn locals, on the other hand, generally head to the neighbourhood spot Joyce Bakeshop to grab a bit of these cookies.