Al Noor's architecture will sweep away all those who have an eye for detail and art. The main entrance of the mosque is lined by two magnificent and gracefully carved minarets on either side that stand tall with a height of 52 meters. These pillars soar into the sky, lighting up the place after sunset. These appear like lighthouses from a distance during night time.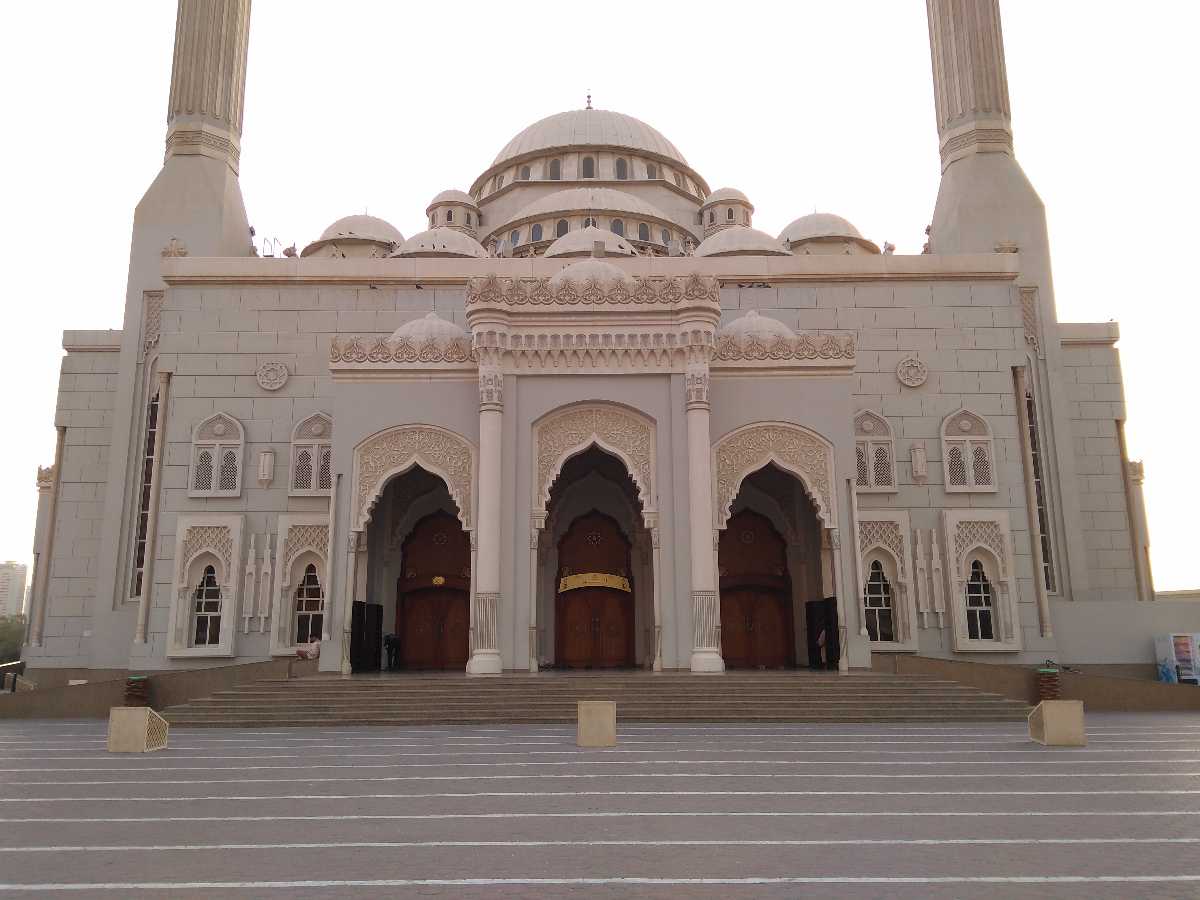 The 34 elegant cascading domes appear extremely harmonised to look at. They are the best external feature of Al Noor Mosque that attract art and design enthusiasts from all over the world. The glorious central dome is guarded by several half domes that are each adorned by four small cupola domes. The interiors of the central dome reach as high as 31.5 metres tall.
The exterior of Al Noor is embellished with beautifully carved floral cornices decorating the edge of the mosque's roof and the arched windows and doors. Small meticulous combinations of geometric, floral and other closely knit patterns enhance the inner sides of the numerous domes. The domes, arches and pillars are also emblazoned with inscriptions from the Holy book of Quran. The humongous prayer hall is prettified by a number of arches, pillars and columns that stand together like a festooned garland.