Al Noor Mosque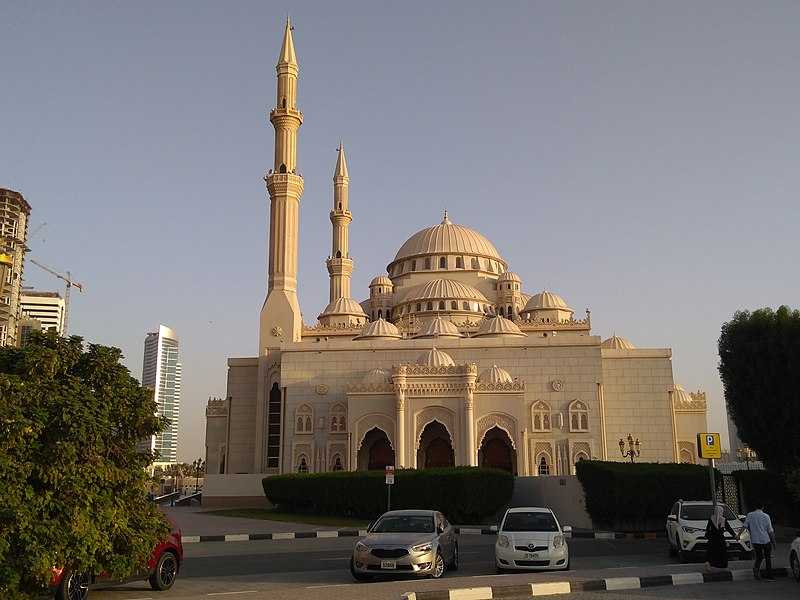 The Ottoman-style mosque is a must-visit when you come to Buhaira Corniche. The mosque of Light was completed in 2005 and could seat 2,200 people at a time.
Things to know before visiting:
There is no prohibition on photography inside the mosque.
It is the only mosque in Sharjah which allows non-Muslim populace.
One can east get clothes adhering to the dress code outside the mosque.
Entry Fee
: There is no entry fee
Timings:
For public visits, the mosque is open from Monday to Thursday.
Al Noor Island
Named after the Al Noor Mosque, it is on the Khaled Lake right opposite to the Al Noor Mosque. It is a good escape from everything mundane.
Main attractions of this place
good nightlife
butterfly house
art and literature gardens
good food at Al Noor Cafe.
Entry Fee:
AED 20 for children aged 3 to 12
AED 35 for everyone above 13
AED 55 for a complimentary meal at Al Noor Cafe.
These prices do not include the ticket for different attractions.
Timings
: 24 Hours.
Al Majaz Park
Al Majaz is a lakefront along the Buhaira Corniche. It is the ultimate tourist destination with a mini golf club, splash park and recreational centre The waterfront park, spread across an area of 231,000 square feet of area, was started in 2010 by Sharjah Investment and Development Authority.
Things to Do
Enjoy a meal at a waterside restaurants like Shakespeare and Co., Zahr El-Laymoun and Emirgan Sutis Restaurant.
Hire a bike
There are playgrounds and recreational centres for children
Enjoy a dhow boat ride
They have a light and sound show near the Shariah Musical Fountain.
The amphitheatre here is always hosting some events like concerts and festivals.
Entry Fees
: Entry is free, they charge you according to the activity you choose to do.
Timings
: 24 Hours