An exhibition of contemporary art, Sharjah Biennial, is a dream come true for any art enthusiast. As the name suggests, the large scale art and cultural festival take place once every two years. The biennial is open for the public. Every year the Sharjah Art Foundation decides a theme for the Biennial.
Sharjah Biennial 2019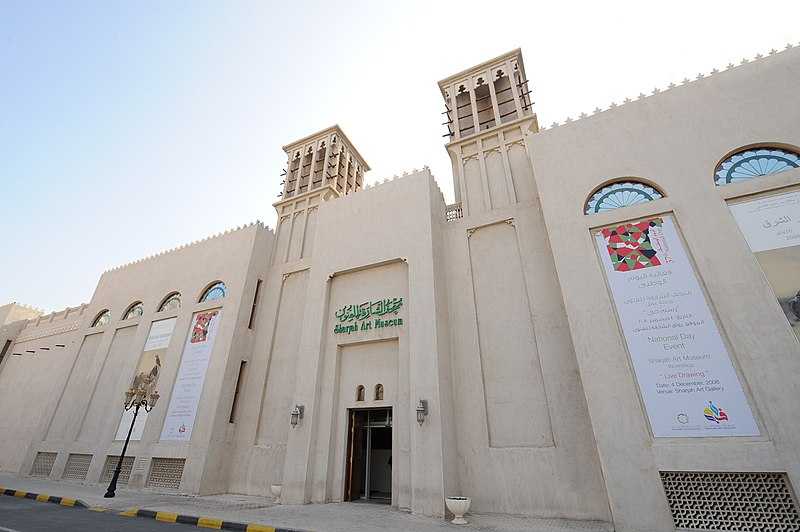 The theme for 2019's biennial is Leaving the Echo Chamber, which deals with the theme of stepping out of a world where every bit of news and information is controlled by monopolies. The 2019 biennial is curated by Zoe Butt, Omar Kholeif and Claire Tancons. The biennial is generally held between the months of March and June. The latest biennial, in 2019, was held between 7th March and 10th June. Artists such as Otobong Nkanga, Qiu Zhijie and Mohamed Bourouissa presented their works here.
Sharjah Biennial 2020 - Dates and Venue
Sharjah Biennial 2020 Dates: 21st March to 23 March 2020
Sharjah Biennial Venue: Sharjah Art Foundation Art Spaces, the Sharjah Art Museum, and the nearby traditional buildings and courtyards of the Arts and Heritage areas. Apart from Sharjah the exhibitions also take place in Kalba, a city in the Emirate of Sharjah.
For Sharjah Venues:
9:00 am–9:00 pm, Saturday to Thursday
4:00 pm–11:00 pm on Friday
For Kalba Venues:
9:00 am – 6:00 pm Saturday to Thursday
4:00 pm – 6:00 pm Friday
Artists at the Sharjah Biennial 2019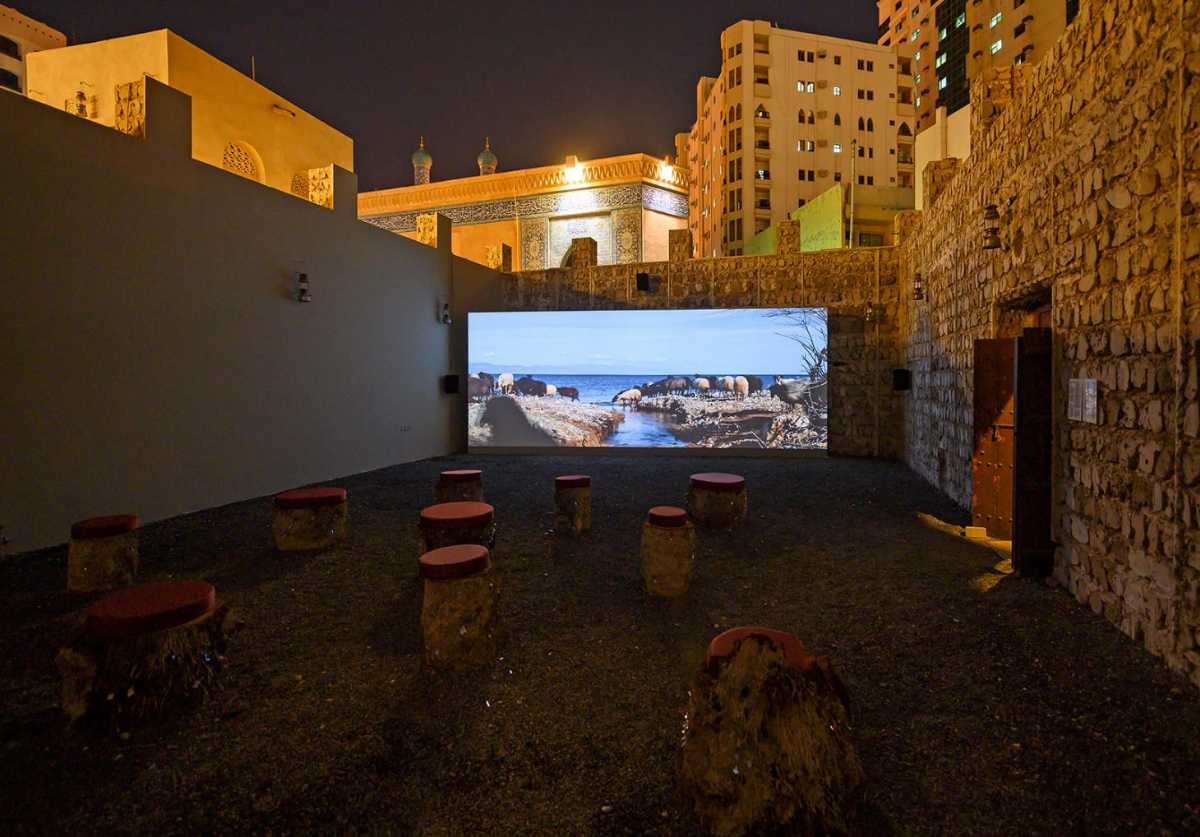 The 2019 Sharjah Biennial has been divided into three subparts, each subpart has been curated by one of three co-curators of the exhibitions.
The section curated by Claire Tancons, which is known as Look for Me All Around You, has works from,
-Annie Dorsen
-Torkwase Dyson
-Alaa Edris
-Alia Farid

Omar Kholeif's section Making New Time consists of works from
-Shezad Dawood
-Stan Douglas
-Lubaina Himid
-Alfredo Jaar
Journey Beyond the Arrow, the section curated by Zoe Butt will have pieces by artists such as
- Antariksa
- Shiraz Bayjoo
- Adriana Bustos
- Kawayan de Guia
Programmes and Workshops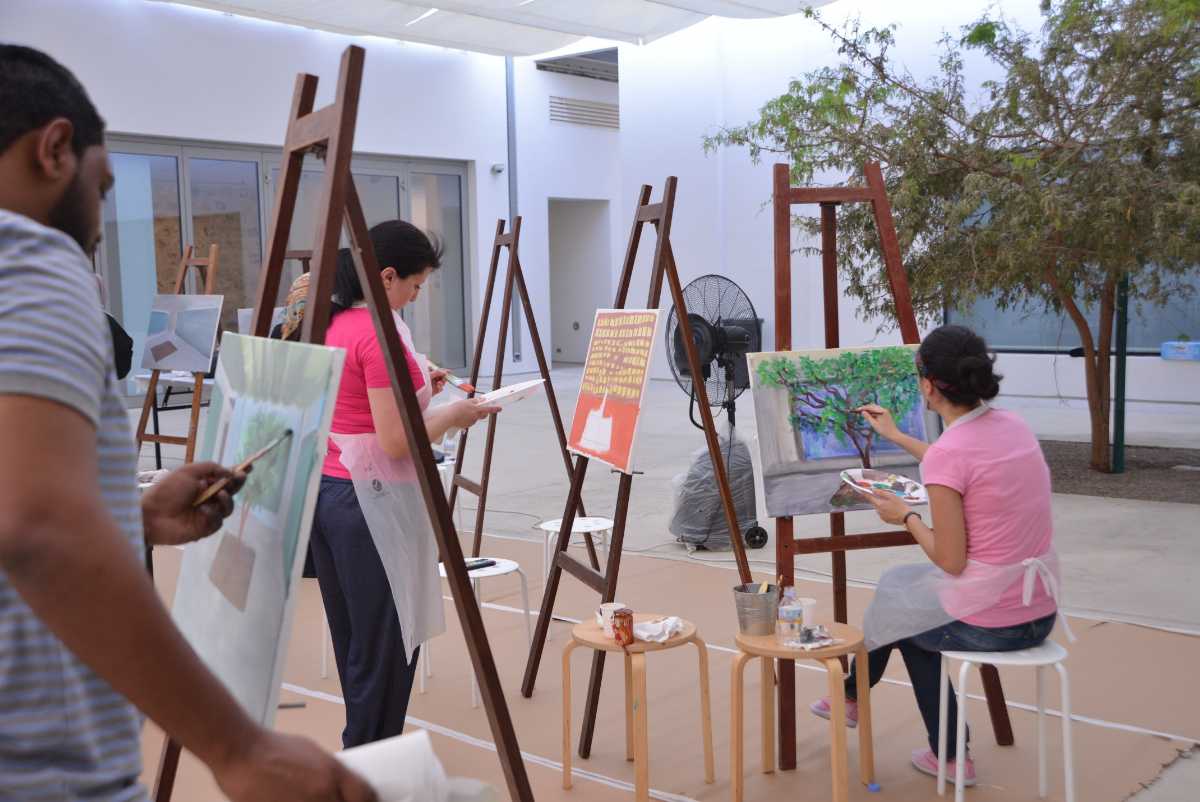 Ranging from film programme to art education, Sharjah Biennial brings for its audience a variety of free courses to choose from. In 2019 the Sharjah Art Foundation conducted,
- Education and Community Outreach Programme
- Film Programme
- Art Education Programme
In the past years, there have been courses in Education and Public Programme and a lecture series with artists.
History of the Sharjah Biennial
The Biennial started in 1993 and was initially organised by the Sharjah Department of Culture and Information. Initially, the Biennial focused on promoting traditional and regional arts and practices and only one artist was allowed from each participating countries. But the organisation of this international event was taken over by the Sharjah Art Foundation in 2009. Hoor Al Qasimi, president and director of Sharjah Art Foundation has played a pivotal role in creating the present image of Sharjah biennial. The Biennial now is more involved in representing individual artists and their vision. In 1993 the biennial which started as a commercially oriented exhibition has now developed into a range of workshops and performances.