The small island of Fulhadhoo located in the southern Maalhosmadulhu Atoll and two hours away from the capital city of Male is fairly uninhabited and is one of the most stunning islands in the Indian Ocean. The island is everything you would hope to see and experience when booking a trip to Maldives. With less than 250 people residing in a small village on the west side of this island, the place is basically uninhabited and nothing short of a paradise. Fulhadhoo Island is every individual's dream with white sandy beaches, palm trees, crystal clear lagoons varying in shades of blue and several hidden and undiscovered treasures. For people looking for a day away from city life, the tranquil atmosphere of this island is the perfect place to kick back and relax.
Things to Do in Fulhadhoo
Although Fulhadhoo's charm lies in the fact that it is further away from the rest of the islands and hence, a sort of haven for many, there is a lot of activities that can keep you indulged and help you make the most of your trip. The island hosts a total of four accommodations where meals and several luxury activities such as spas can be enjoyed. Aside from this, a stroll through the east side village to experience the island culture is also a great idea.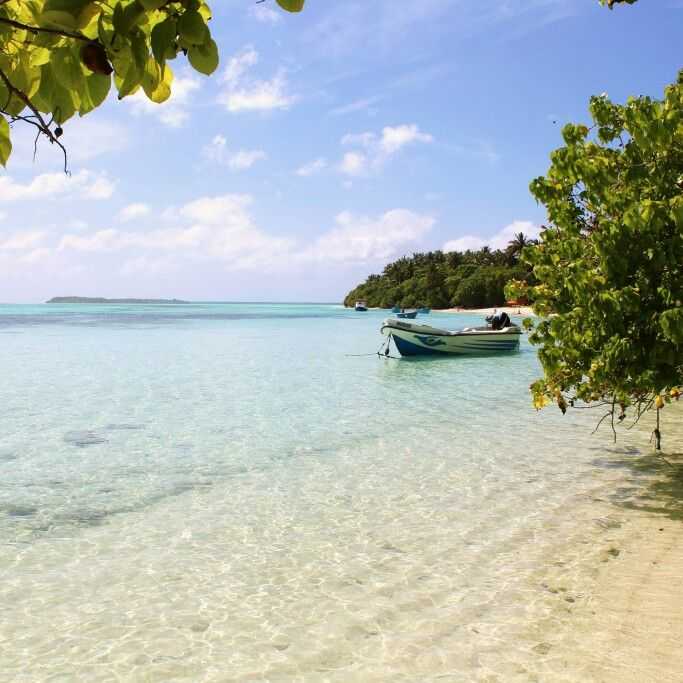 Since Fulhadhoo is relatively further away on the Atoll and from most other islands, the ocean around the island is filled with schools of different species of colourful fish and other exotic sea creatures. Dolphins and turtles are also spotted relatively close to this island. The island is also surrounded by coral reefs and is, therefore, a preferred spot for snorkelling and free diving. Individuals can also visit the 15 to 16 islets surrounding Fulhadhoo which are uninhabited and provide ample opportunities to visit the sandbanks that form on these islands while also receiving privacy.
On Fulhadhoo Island, the lagoons are a great place to take a dip in the clear waters surrounded by trees that make it an almost mystical site. Some of these lagoons are shallow enough to make a natural pool which allows children to wade into the waters and enjoy their day without worrying anybody.
Tips
Strictly avoid wearing bikinis on the east side of the island, near the village. However, they are allowed on the west side.


There are no cafes or restaurants except for the meals offered by the hotels. However, three shops provide basic necessities and dry snacks.


Alcohol is strictly prohibited, as it is in the rest of the country.