Winter in Lansdowne is another sight to behold. The temperature in Winters ranges from 4 to 15 degree celsius. The entire town is covered in pale whites of snow due to frequent snowfall from october to january. If you are looking to experience the monsoon views and its enthralling beauty, the early months of the winter season might also be preferable and well within your reach while also being less risky. The winters also bring in several festival celebrations that are celebrated with utmost vigour and excitement. However, the temperatures in winter might often drop to sub-zero levels, and it is, therefore, advisable to carry appropriate clothing.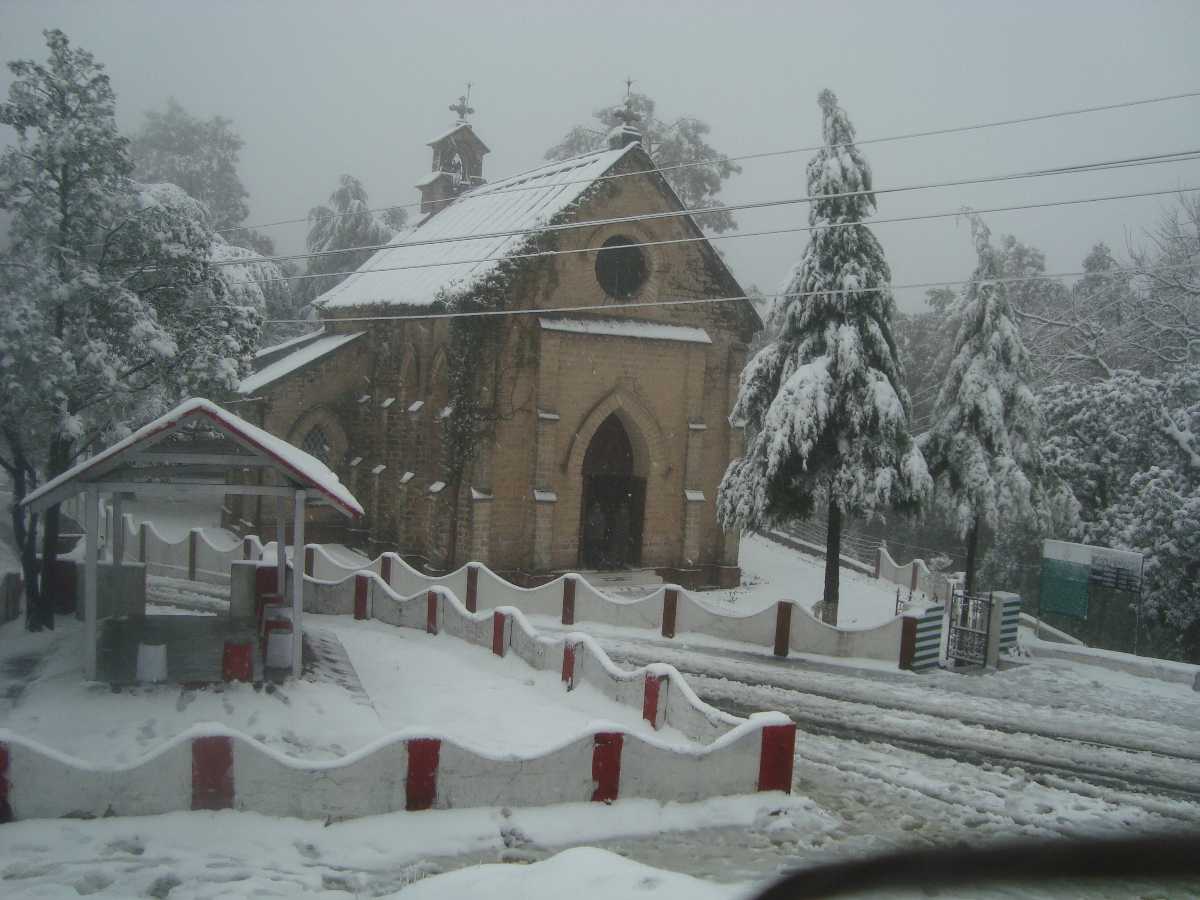 Winter in Lansdowne also welcomes tourists with festivals like the Sharadotsav fair and Christmas. During the fall season, the Sharadotsav fair is a ten-day fair that is put up in Lansdowne to worship and appreciate the Goddess Durga and her triumph. The festival is celebrated vastly across Uttarakhand and all the people in Lansdowne get together and put up this fair to show their devotion to the goddess. Folk dances and music, as well as other cultural feats, are also expressed during Sharadotsav which makes it a great experience for individuals looking to delve into the intricacies of the culture of Lansdowne and their people.
Lansdowne is known to be one of the best towns in India to celebrate Christmas. The quaint town is covered in snow this time of the year which makes for a picture-perfect white Christmas. This along with the snow capped mountains seen from the town as well as the fact that the entire town is lit up by lights and warmed by the joy in the air attracts a lot of individuals to Lansdowne for Christmas.