Jogging Track
The KLCC Park with a 1.3km long jogging track, bounded by ornate sculptures and terracotta pavements provide the perfect reason for fitness lovers to rejoice.
Lake Symphony Musical Fountain
Lake Symphony which is situated right at the mouth of the Twin Towers light up everyone's hearts with their musical fountain shows.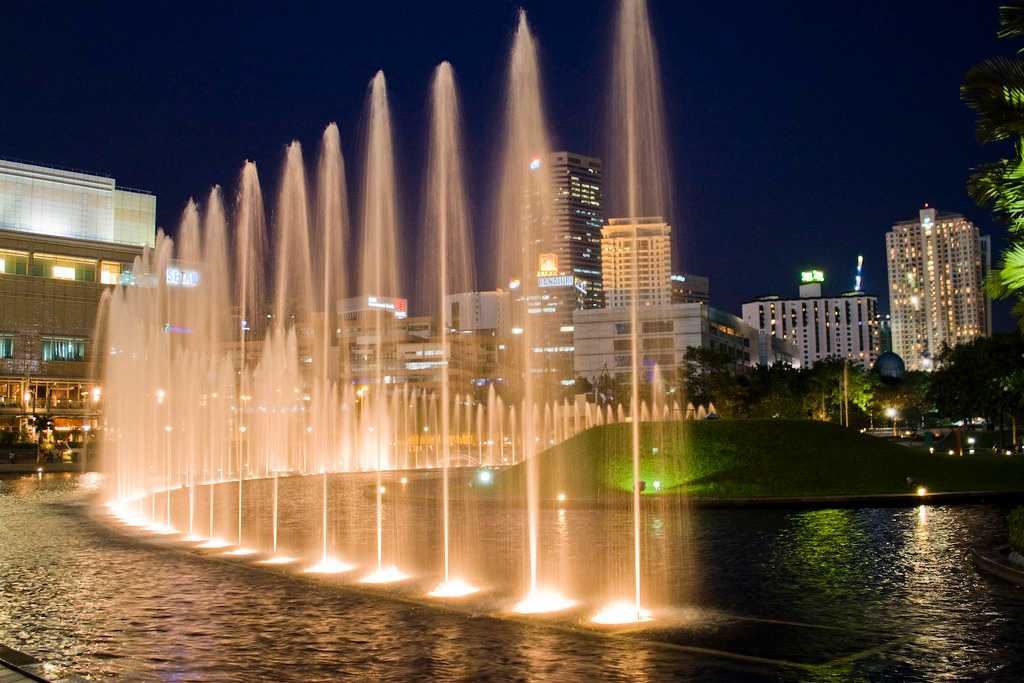 Waterfalls
This park is decorated with ornate waterfalls at a few points along its tracks which make the surroundings appear magical.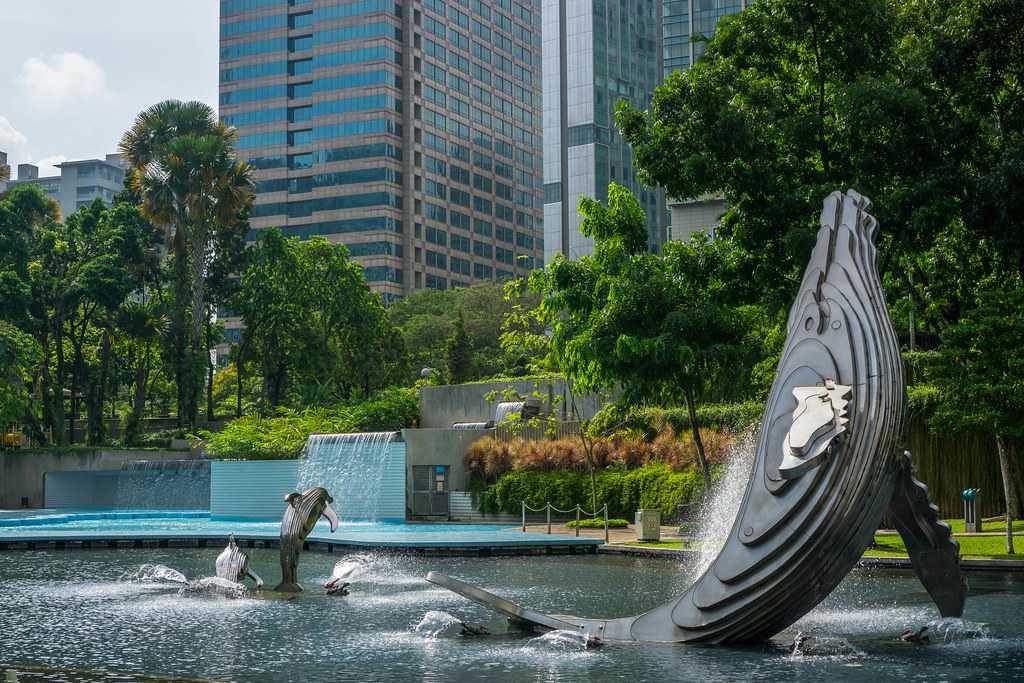 As Syakirin Mosque
This park is not just fun and games but it also provides a peaceful, religious cover for those wanting to experience the Islamic religion at the
As Syakirin Mosque
.
Children's Pool
KLCC also has a public children's pool with numerous water slides located right at the heart of the 50 acre large park.
Suria KLCC Mall
For food lovers, Suria KLCC mall situated just below the Twin Towers provides a wide variety of frozen yoghurts, curry puffs and baked goodies within the ever inexpensive price range of 5 RM.