The bird park is divided into 4 zones with the main entrance leading directly to Zone 1 and Zone 2 having the ticket booth.
ZONE 1
The main entrance of the park directly leads to the first zone housing a netted walk-in aviary. This zone comprises of
Love Aviary where one can view the beautiful Indian Ring-necked Parakeets, Budgerigars, Sun Conures and Cockatiels.
Brahminy Land which houses the Brahminy Kites, one of the most popular local birds of prey, followed by the Flamingo Pond with a Kiosk right adjacent to it which allows us to witness the Greater and Lesser Flamingos and Pelicans fluttering around playfully.
The end of the pond leads to Bulbul Land where Bulbuls, Asian Fairy Bluebird, Silver Pheasant and the Golden-breasted Starling, Peacocks and Peahens roam the grounds freely.=
Feeding times: Free flying birds: 10:30 AM, Eagles: 2:30 PM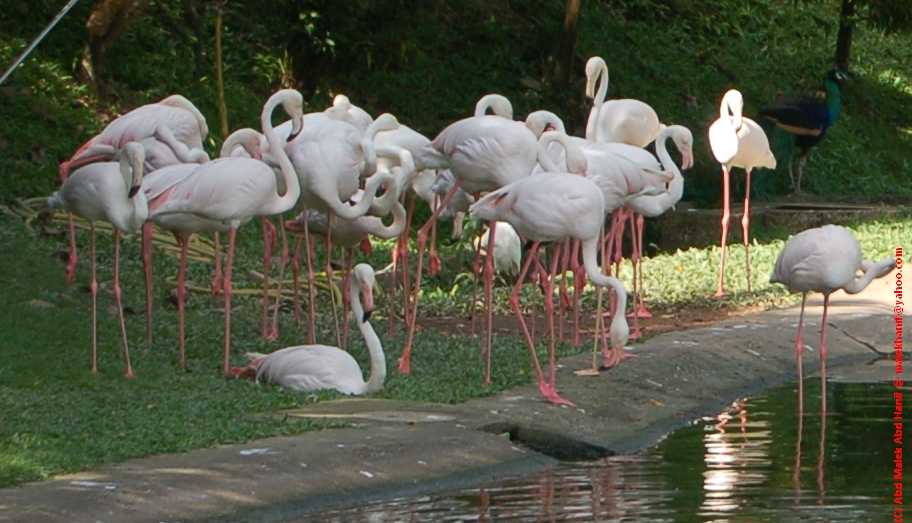 ZONE 2
This zone is home to the Baya weaver famous for its nest building skills, the Nicobar pigeon which is the closest living relative to the Dodo bird, the might Ostriches and the Scarlet Ibis with its brilliant scarlet coloration.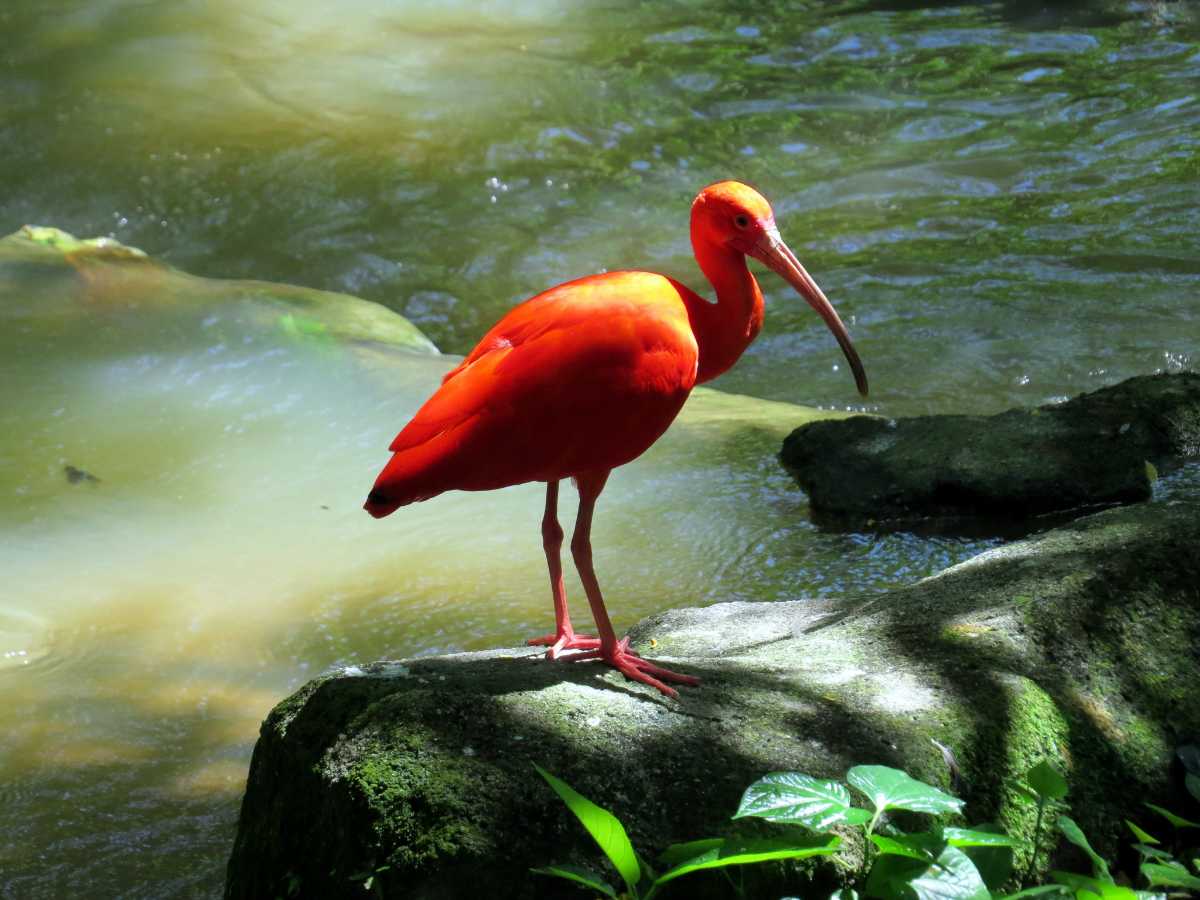 ZONE 3
The third zone of Kuala Lumpur Bird Park houses two members of the hornbill family- the Rhinoceros Hornbill and the Oriental Pied Hornbill. It is also home to the exotic Hill Mynas, Formosan Blue Magpie originating from Taiwan, and the Purple Swamphen.
Hornbill Feeding time: 11:30 AM
The Hornbill Restaurant and Gift Shop is located in this zone
Restaurant timings
: 9:00 AM - 8:00 PM daily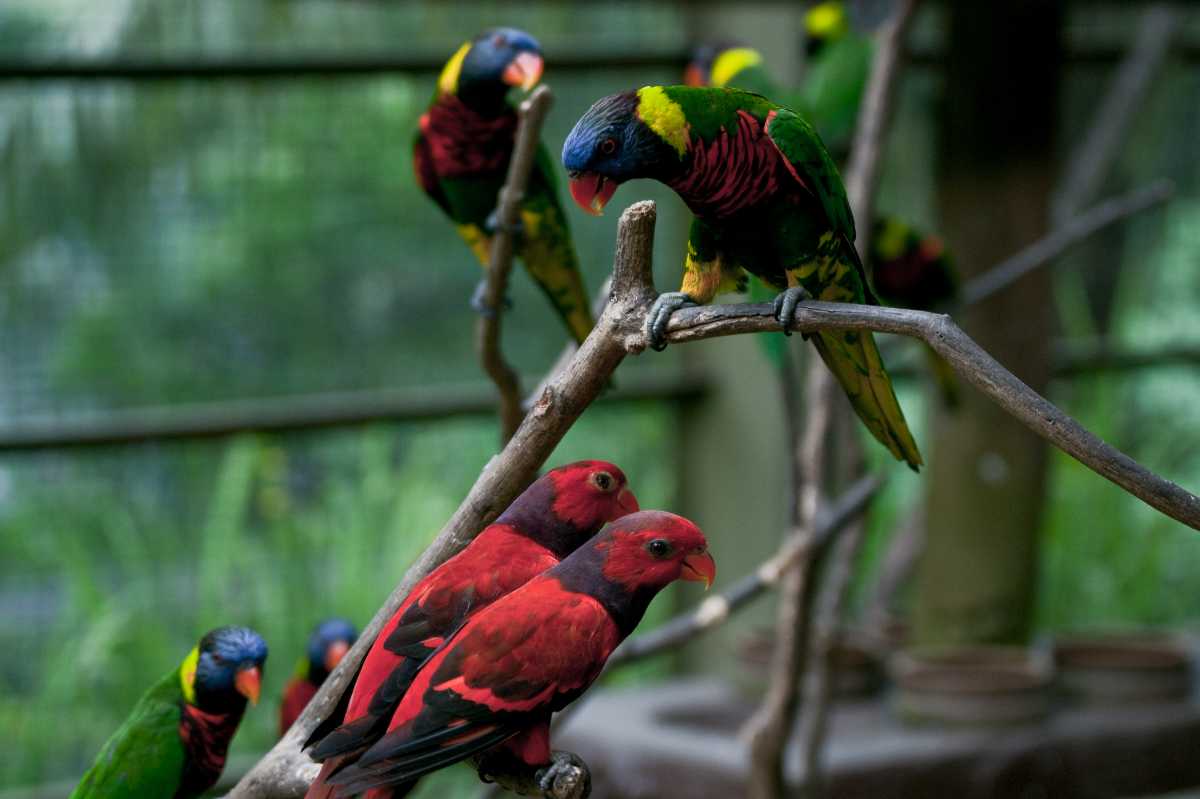 ZONE 4
The fourth zone, which is the biggest, houses the walk-in parrot enclosure, home to 20 different species of parrots ranging from Macaws and Cockatoos to Lories and Parakeets.
The main attraction of this zone is the Waterfall Aviary where Milky Storks live in a netted enclosure that has a 30-foot high freshwater waterfall.
This leads to the Oriental Bird Aviary which has some 50 species of oriental birds such as Toucans and Starlings. It also features the Flightless Birds exhibit with Emu, Ostrich and Southern Cassowary.
This zone also has an air-conditioned Bird Gallery, an Education Station and a Bird Schoo.
The Education Station has egg incubators where visitors can see chicks and ducklings hatch.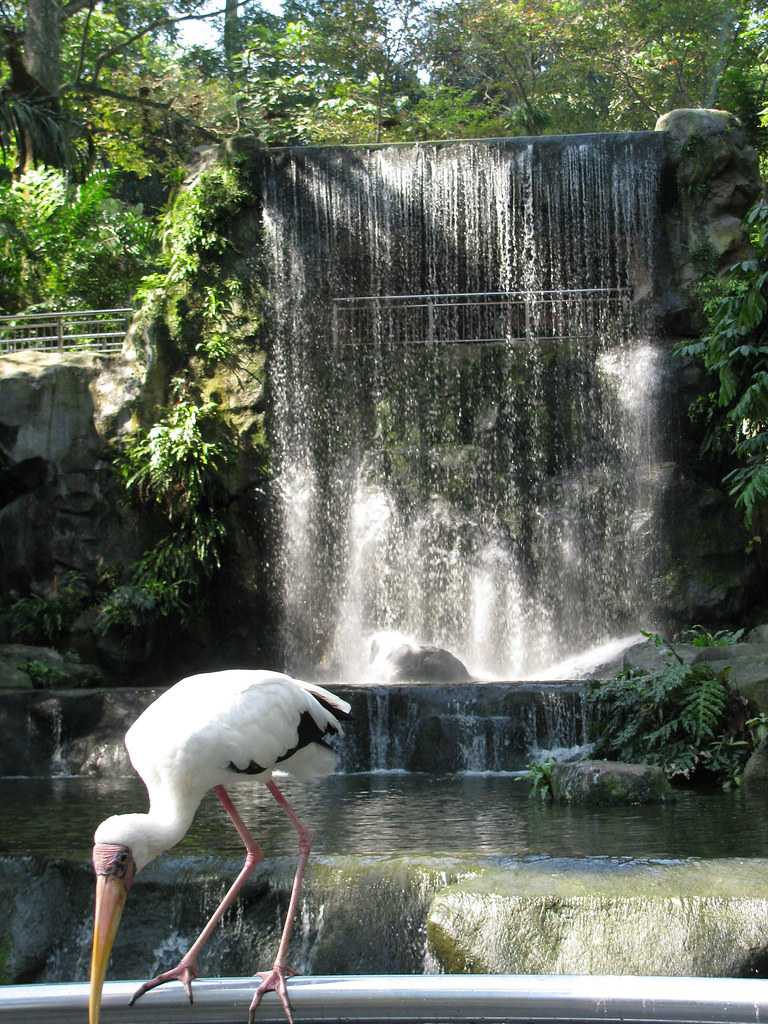 Amphitheatre
Kuala Lumpur Bird Park has a 350-seat open-air Amphitheatre which conducts daily Bird Shows.
Daily Amphitheatre timings: 12:30 PM - 3:00 PM
Daily Feeding timings: Ostriches and lories: 10:00 AM - 5:00 PM
Milky storks (in the waterfall aviary): 4:00 PM