The temple is designed in Dravidian Architecture in pure South Indian style with different features in each part.
Gopuram
Sri Mariamman Temple is built in a unique architectural design with a structure being similar to the body of a man, his head pointing towards the west and feet towards the east. The feet is showcased by a 75 feet tall tower at the entrance having sculptures of 228 Gods and Goddesses beautifully and finely crafted. It is 5-tiered tower with a gateway for each and the chief deity resides in the inner part of the only entrance which faces towards the east.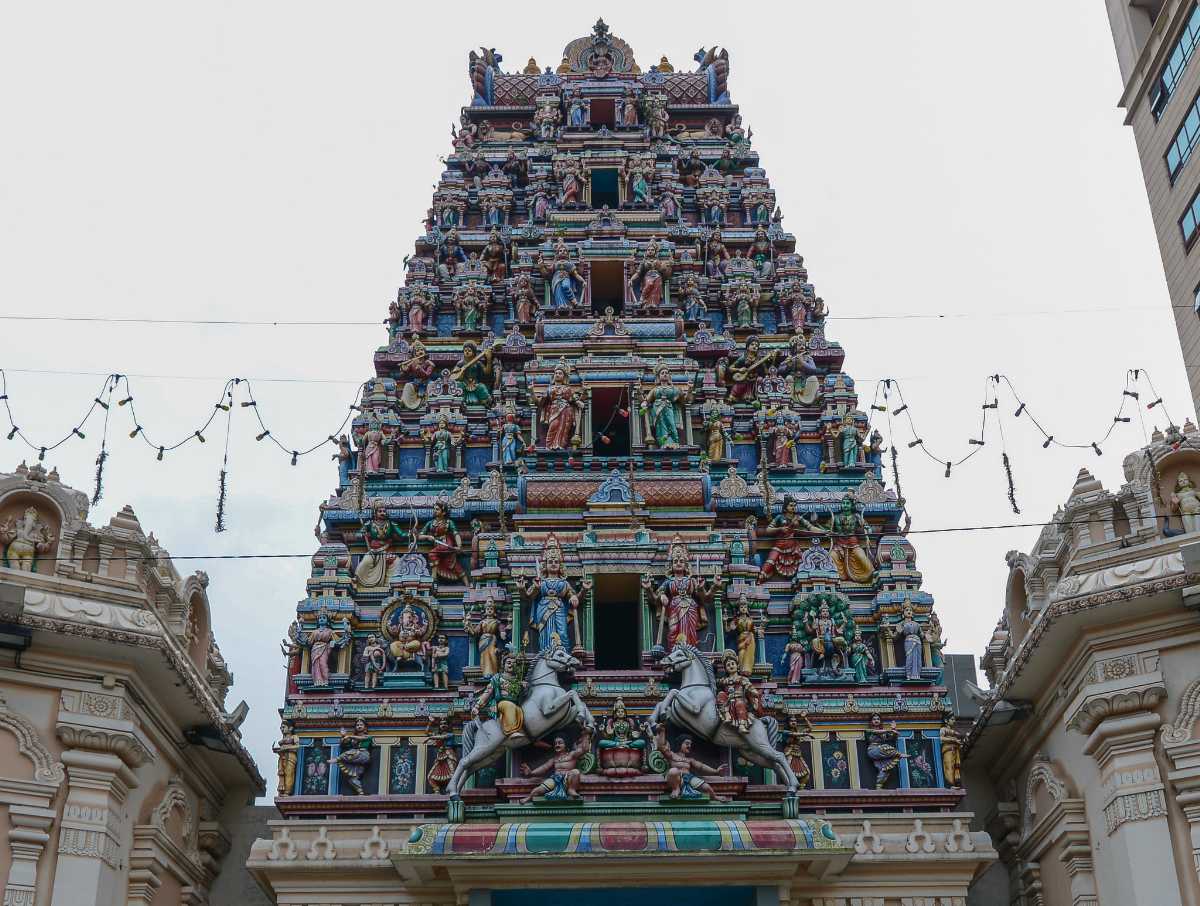 Prayer Hall
After the entrance is the main hall where the chief and other deities of the temple reside. It is in the form of a lying human body with head towards the west and feet towards the east, beautifully designed by mural paintings and frescos. The premise has a dome, ornamented and decorated precisely with garbagraham, the innermost sanctum where the idol of God resides, having its own roof and walls with the priest standing in front of it during the puja.
There are three shrines in the main temple along with four others of Lord Muruga and on his left; there is the shrine of Lord Ganesha. As Lord Ganesha is the one believed to remove obstacles, his idol is also present at the entrance. The prayer hall is set in its unique magnificence with the power of divinity spread all around with the pillars also having eight idols of Ashta Lakshmi.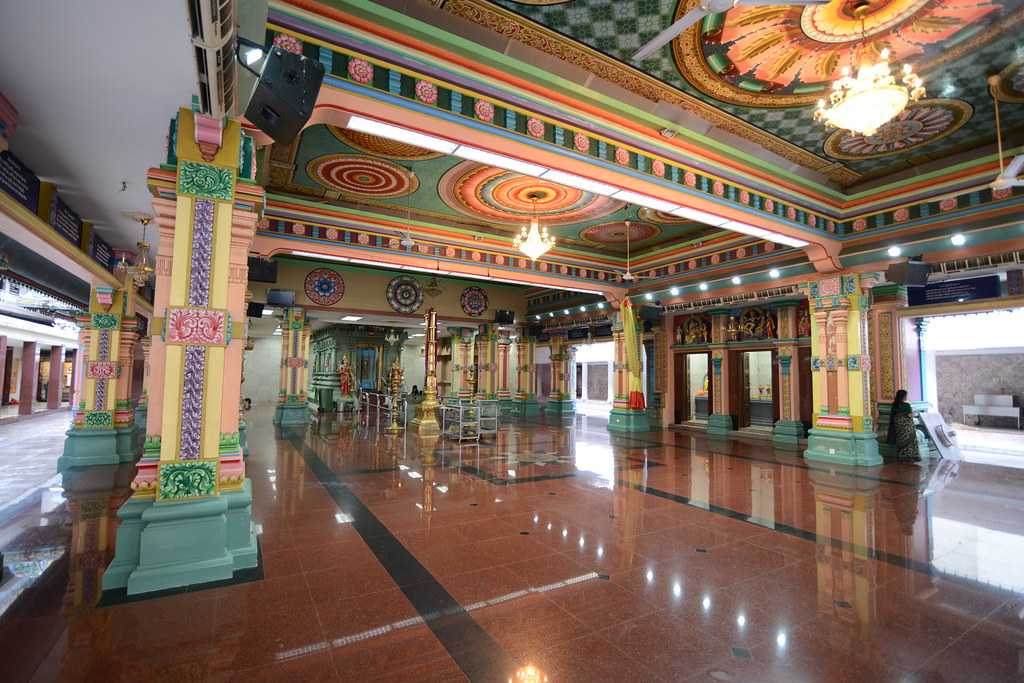 Silver Chariot
The Chariot found inside Sri Mahamariamma Temple of Kuala Lumpur is made of 350 kilograms of silver, decorated with 240 bells and costing around RM 350,000. It replaced the earlier used, wooden chariot in 1893 being a crucial part of the festivities of Thaipusam to carry Lord Muruga and his consorts to the Batu Caves.
Chief Deity
The chief deity of the temple is the Goddess Mariamman mostly worshipped by the people of South India especially Tamils since the pre-vedic period continuing still in various rural and urban areas. She manifests the power and divinity of the Goddess Parvati being close to Goddess Durga. Believed to be the incarnation of Goddess Kali she protects all her worshippers also curing diseases like smallpox, chickenpox and others. Her idol resides in the innermost sanctum of Sri Maha Mariamman Temple of Kuala Lumpur with its own walls decorated in a divine look and stairs leading to her idol.