Koh Samui
is surrounded by a plethora of pristine islands that can easily be accessed by sea. This makes island-hopping a great idea if you're staying here. Most of the islands can be reached in under two hours, and a large number of tour operators have all-inclusive packages where you can visit quite a few of them in a single day.
Here is a list of 5 islands near Koh Samui for the beach lovers: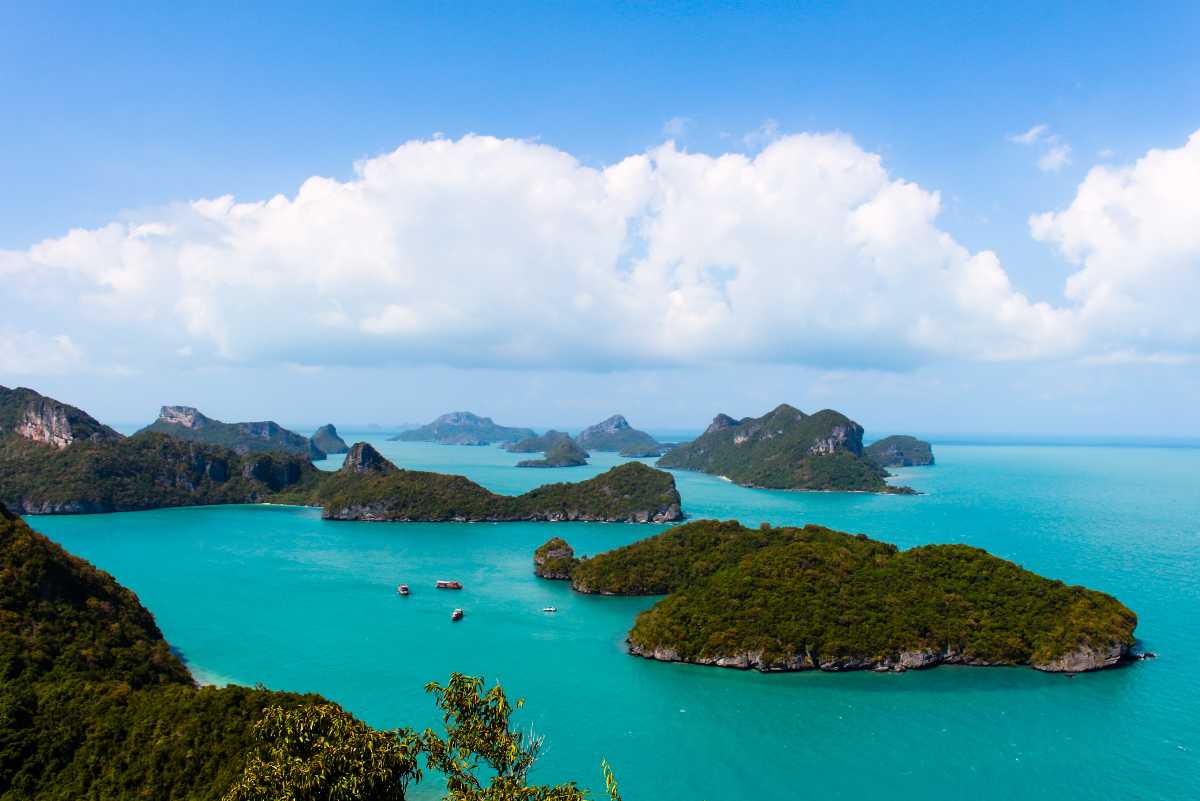 Koh Wua Talap, also known as The Sleeping Cow Island, is the headquarters of Angthong Marine National Park, an archipelago of forty-two islands in the Gulf of
Thailand
encompassing a protected area of over one hundred square kilometres of land and water. It is the second-largest island in the park and has all the essential amenities including an information desk, first aid centre and a restaurant.
How to get there:
Since the island falls under a national park, the only government authorised tour boats are allowed to enter. The easiest way to get on one is by booking a day tour from Koh Samui itself. These tours go to not only Koh Wua Talap, but some other islands in the park. The THB 200 park entry fee is sometimes included in the booking cost. The average price for a day tour is THB 1500.
Things to do:
Apart from the usual
snorkelling
and kayaking, Angthong National Park is famous for its unusual yet breathtaking scenery. Limestone cliffs rise to as high as four hundred metres and are covered in lush green forestry. There is also an abundance of unique wildlife, including hairy-nosed otters, little herons, and Pacific reef egrets.
2. Koh Phangan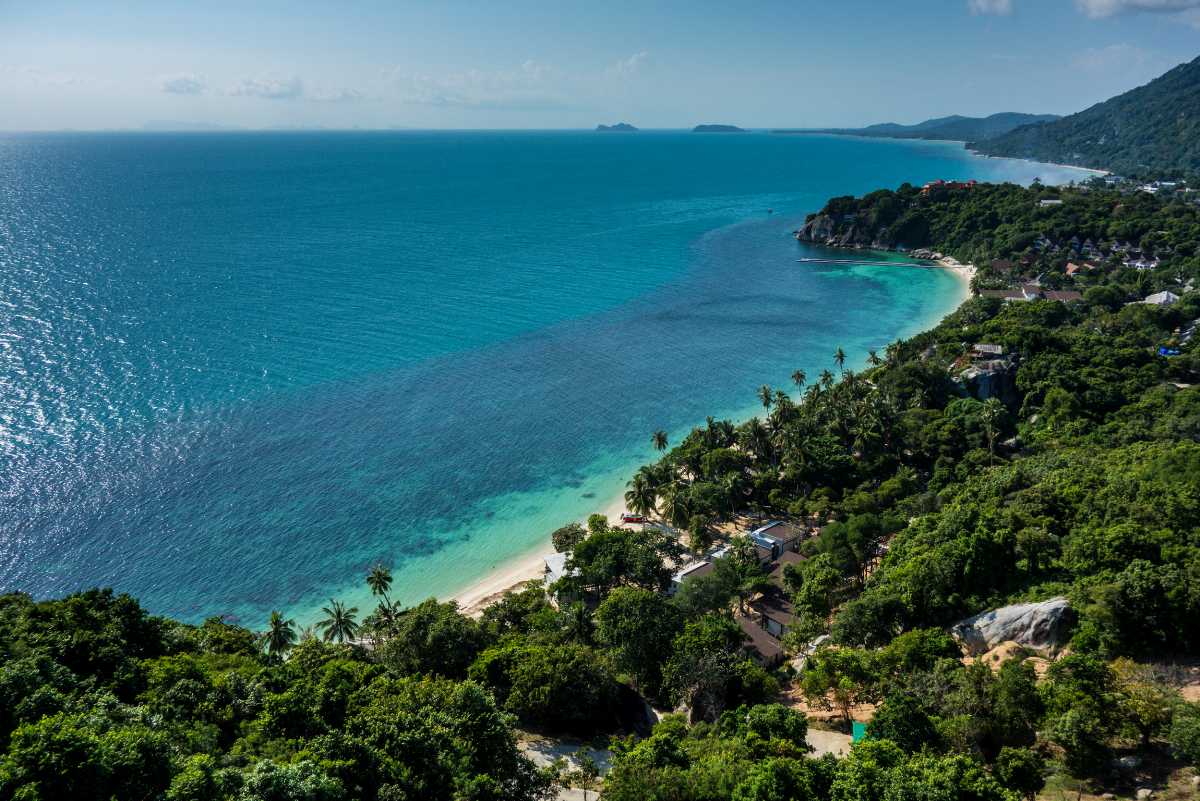 Koh Phangan
is Thailand's fifth-largest island and is one of the most visited islands near Koh Samui. It covers an area of 167sqkm and is located 12km away from Koh Samui. The island is mainly made up of granite and is accented by lush jungles and long beaches with soft, white sand.
How to get there:
There are multiple ferry services from Nathon Pier and Bangrak Pier, usually departing at around 11:30 and reaching in forty-five minutes. A round trip will cost approximately THB 700.
Where to stay:
There are a large number of both luxury resorts and more budget-friendly options available throughout the island.
Things to do:
Haad Rin Beach, the southernmost beach on the island, is famous around the world for its spectacular full moon parties. In fact, the
full moon parties
were so good that now the beach also hosts half moon and black moon parties as well. If partying isn't your thing, try hiking to one of the many fabulous
waterfalls
scattered around the island or to one of the fantastic viewpoints. There is even a famous
Night Market
at Thong Sala where you can taste some delicious local cuisine.
3. Koh Mudsum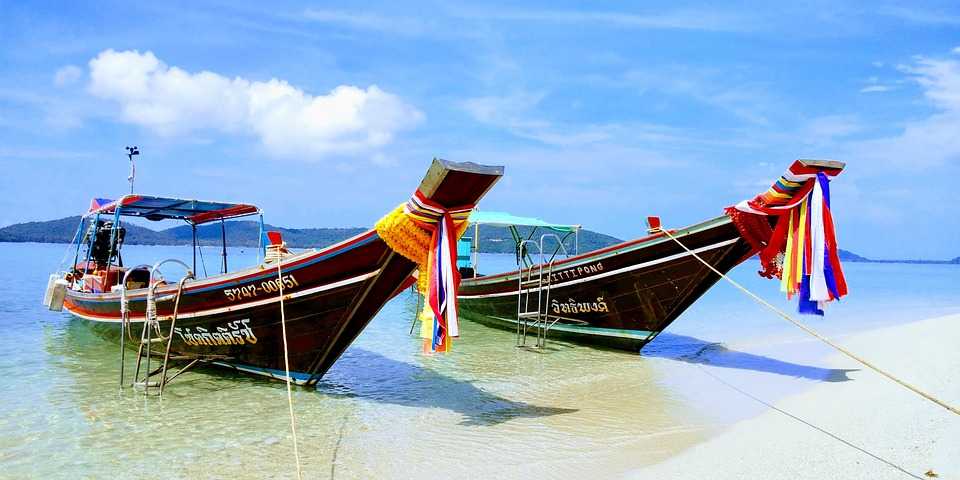 Koh Mudsum, also known as Koh Matsum, is a small island to the South of Koh Samui. There is only a single restaurant on the island, so don't go expecting energetic beach bars. Instead, be ready for lovely white sand beaches and more great scenery. Koh Mudsum is one of the most tranquil islands near Koh Samui and offers an alternative to the loud and hard-partying nature of Koh Phangan and Koh Tao.
How to get there:
Some tour operators operate day trips to the island, usually beginning at around 8:00 at Thong Krut Pier. The tours include lunch on the beach and sometimes kayaking or a trek at Koh Taen, a neighbouring island. The average price is THB 2000. If you wish to go solo, you can rent a scooter to the pier and bargain with a fisherman to get you to the island.
Where to stay:
There is only one resort on the island, The Treasure Koh Madsum.
Things to do:
Relax on the beautiful beaches, or hire a kayak and explore the coastline. You can even hire snorkelling gear. When you're tired, come back for a yummy lunch at the beach restaurant.
4. Koh Taen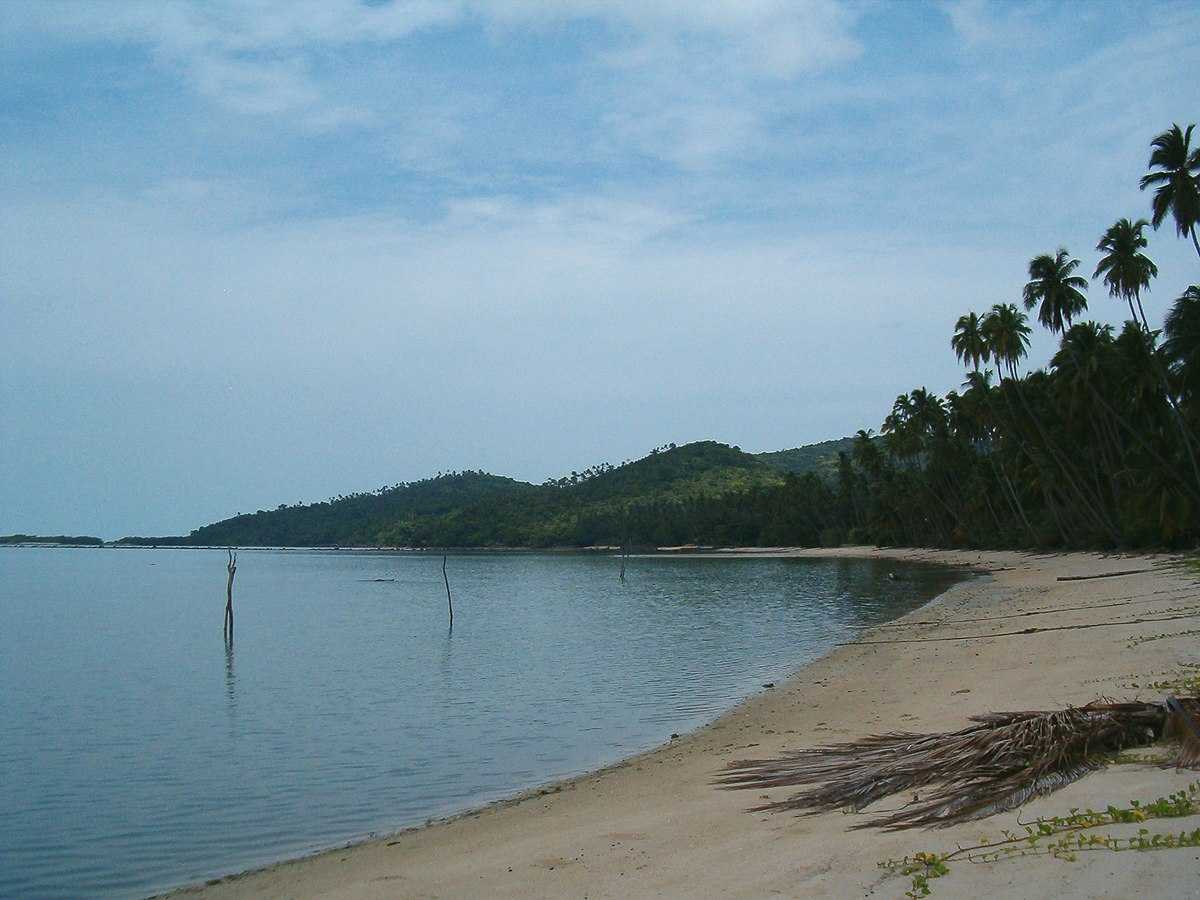 Koh Taen is a tiny island on the southern tip of Koh Samui. It is quite isolated compared to the other island nearby and is an excellent place for visitors who love nature and want some peace. Long deserted beaches and the lack of too many activities make it the perfect place to lay back and relax.
How to get there:
Negotiate with one of the fishermen at Thong Krut pier to take you to the island by long-tail boat. Otherwise, you can try booking a small tour agency operated boat, but only a few agencies have these on offer so you may have to ask around a little. The journey lasts about twenty minutes.
Where to stay:
There aren't any hotels on the island, but there are a handful of bare-bones bungalows that have to be booked through local tour agencies. The closest hotel is on the neighbouring island of Koh Mudsum, mentioned above.
Things to do:
There's isn't much to do on Koh Taen, apart from taking in all the natural beauty and sitting back to relax. It is the perfect place to head to if you wish to detox from the hectic Thai nightlife. The east side of the island has a long, more or less empty beach, while the south side has a vibrant coral reef where you can go snorkelling. On the west, there is a scenic walking path through a mangrove forest.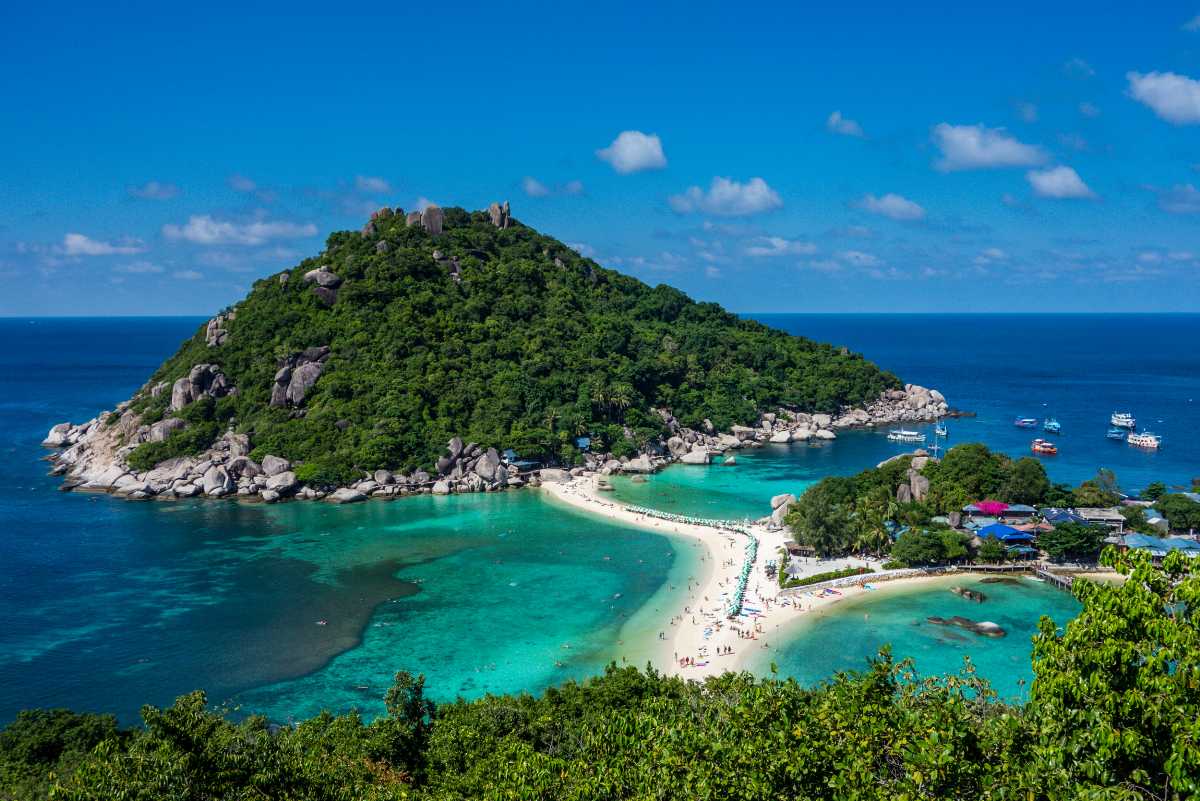 Koh Tao is the number one
scuba
diving destination in Thailand and is not only one of the most widely visited islands near Koh Samui, but all of Thailand as well. Commonly known as Turtle Island, the entire island is surrounded by gorgeous white sand beaches and colourful coral reefs. It is located to the north of Koh Samui.
How to get there:
A ferry service operated by the company, Songserm, connects Koh Samui to Koh Tao. It departs at 11:30 and takes two and a half hours to reach. A round trip costs around THB 1000.
Where to stay:
Koh Tao has quite a few options for accommodation, from expensive luxury resorts to more budget-friendly hostels.
Things to do:
Koh Tao has some
delightful beaches
, like Haad Tien (also known as Rocky Bay or Shark Bay), Mae Haad, and the busiest one,
Sairee
. The island is also home to some fantastic beach clubs and bars, which make the
nightlife
 here truly something else. In the day, if you're not at the beach, you can trek to one of the many spectacular viewpoints and admire the island's natural beauty. However, there is one thing that you must not miss in Koh Tao, and that is the
scuba diving
. It is among the best in the world.
If you're staying in Koh Samui, make sure you plan a trip to one of the neighbouring islands for a bigger slice of Thailand's natural beauty and vibrant culture.