Nan Lian Garden is a Tang style classical Chinese garden which draws inspiration from Jiangshouju Garden located in Shanxi Province with four key elements - the artificial hillocks and the ornamental rocks, water features, wooden structures and gigantic old trees.
Rocks:
There is a Chinese tradition called "earth enclosing rocks" which was adopted for the formation of hillocks in the garden. The rocks that are primarily used are from Sanjiang County.
Water:
Water features such as the Spring, Lotus Pond, Blue Pond, Pine Brook, Moon Wash, Silver Strand and Waterfall were thought of and made to resemble their natural states.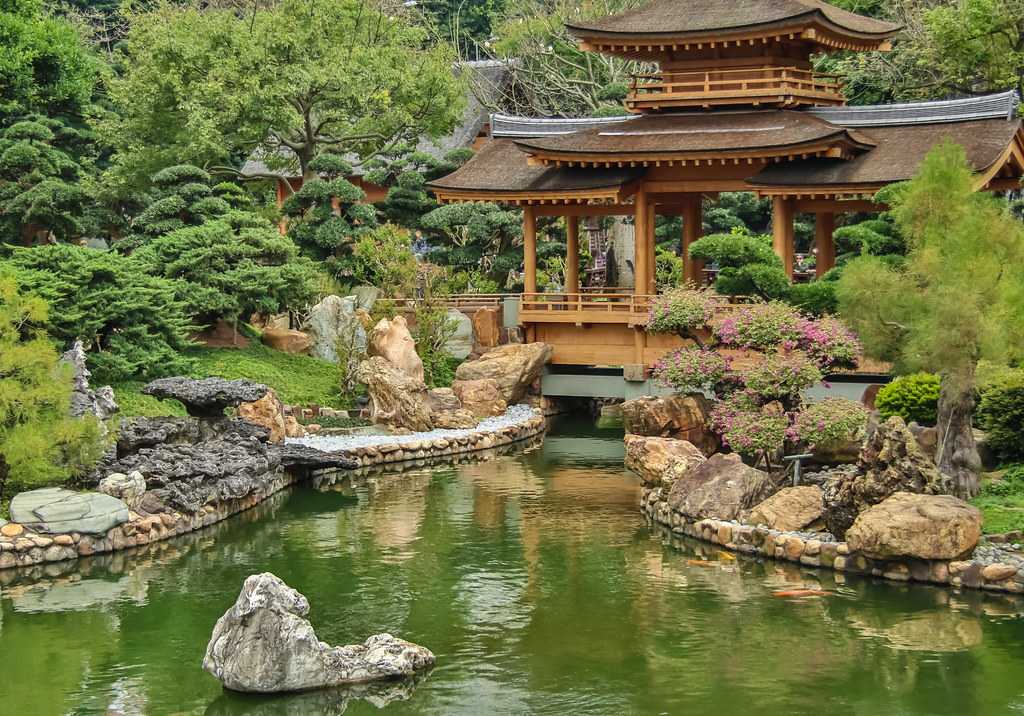 Wood:
The timber structures include pavilions, terraces, tower, storeyed pavilion, waterside pavilion, bridges and the Black Lintel Gate are distinctively built in the conventional architectural style of the Chinese. The gigantic old trees that can be seen everywhere in the garden include Buddhist Pine, Japanese Black Pine, Cypress, and Silver-back Artocarpus.
Layout:
This Chinese garden was carefully designed in a way that visitors traverse on a one-way route. The landscaping of the garden is based on Chinese concepts such as "borrowing scenes", "concealing scenes", "sheltering scenes" and "penetrating scenes" for structuring the garden space. The one-way path is dotted with precious trees which are also found in the Banyan Grove and Pine Path in the garden. Right in the middle of the Nan Lian Garden, there is a striking golden temple.