Riverland Dubai is divided into four main zones, each of which reflect a different culture and its history. These 4 zones also connect to different parts of the Dubai Parks and Resorts and have several fun activities, sculptures, outlets and cafes for you to visit.
The Peninsula:
At the heart of Riverland, The Peninsula is surrounded by the river and follows a 19th century architectural style that is sure to draw you in. The Peninsula's piazza is the perfect meeting point and an ideal spot for pictures and casual strolls on the bridges that connect to the other zones. An outdoor venue holding concerts and festivals also drags attention from the crowd and keeps the spirits of The Peninsula at a constant high.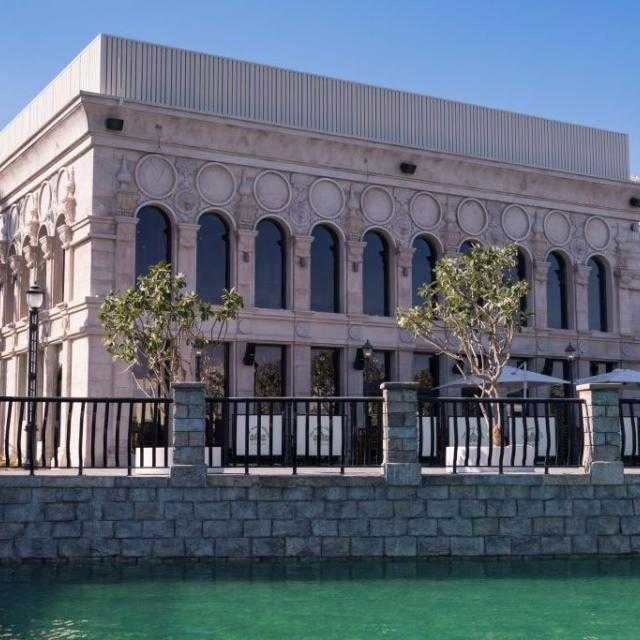 India Gate:
Reflective of the British Raj India, the India Gate zone is a must visit for anyone who is curious about cultural fusion. The place gives off a 1930s vibes when royalty was at its peak in India. The streets is filled with a gaggle of acrobats and musicians at every corner. The large henna decorated hand sculpture is the star of the India Gate zone.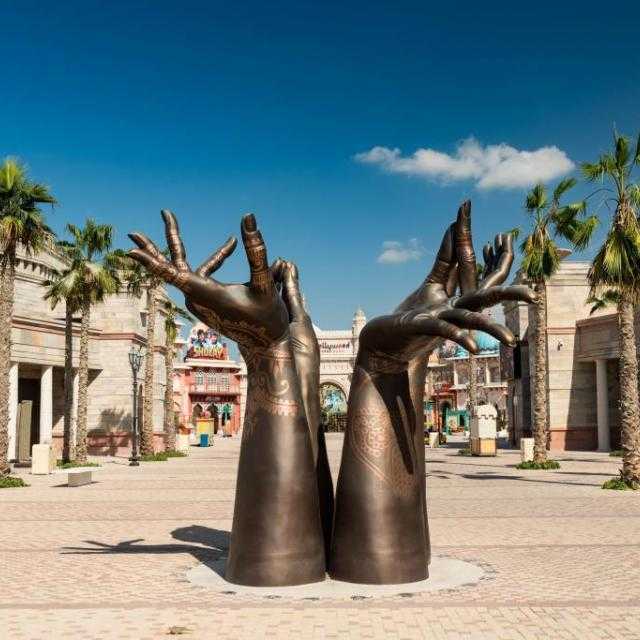 Boardwalk:
The Boardwalk draws inspiration from american culture in the 1950s. This zone is a fascinating blend of urban stores and neon signs with palm trees as a back drop. One would definitely look twice when strolling through the Boardwalks streets and enjoying the vast amount of entertainment which includes jugglers and musicians alike.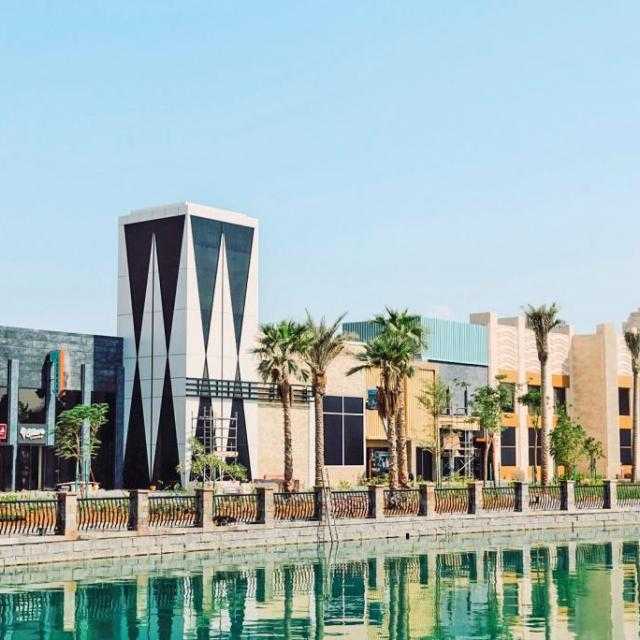 French Village:
True to its name, the French Village is reminiscent of the cobblestoned streets of France. The zone reflects European culture in the 1600s with medieval aspects hidden in every single detail of the zone. A blend of coffee shops, alley ways and outdoor dining, the French village is the perfect place to be for a quiet night out. The Water Wheel is a particularly eye catching structure here.