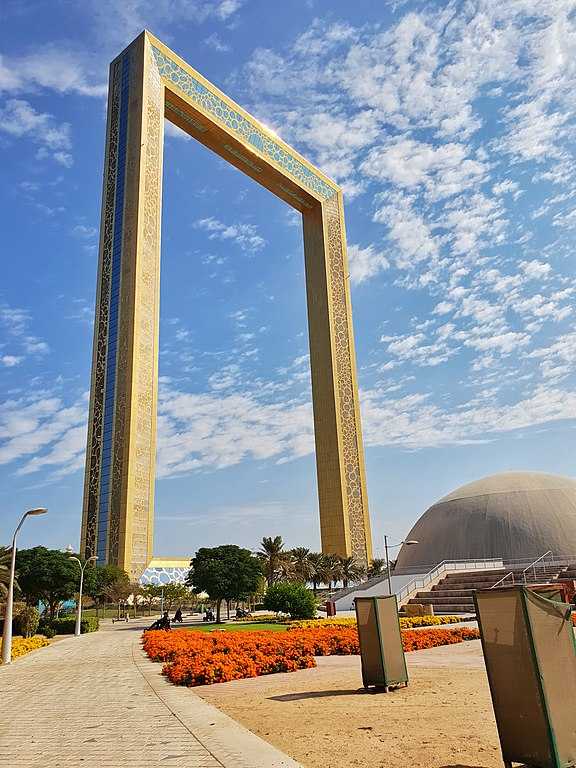 Dubai Frame
Enjoy the panoramic view of the city from the splendid viewing platform, Dubai Frame. From here, get a glimpse of the incredible transformation that the city has gone through. Take pictures under this 493 feet tall magnificent structure made with glass and steel.
Picnic
Zabeel Park is a popular picnic spot among local park goers and tourists. Set amidst tranquil surroundings, the park has designated area for barbeque and picnic.
Boating
Enjoy boating in the pristine boating lake at the Zabeel Park. Pick from a variety of boats like pedal boats, motor boats, and row boats for an adventure-filled boating experience at the Park.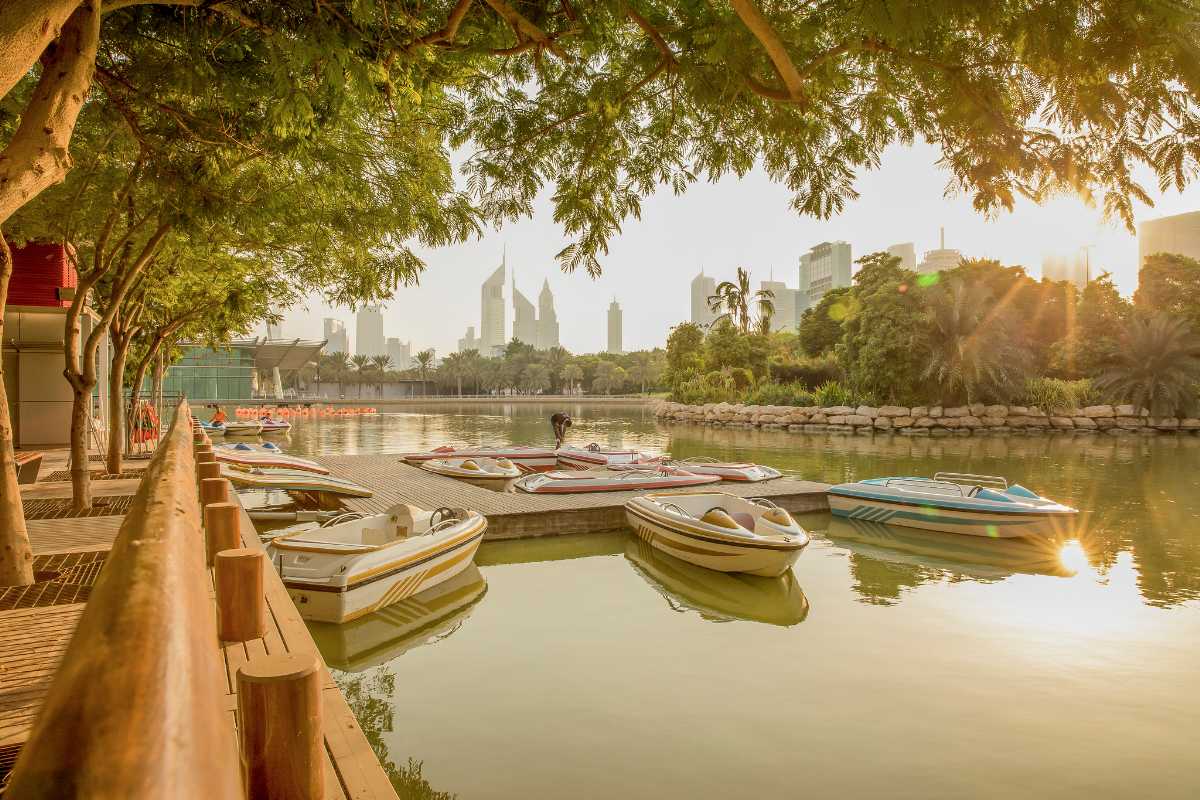 Fitness
Zabeel Park is an ideal destination for fitness enthusiasts. The park has a well-maintained 4.3 km long jogging track, offers bicycles on rent, and a well-equipped fitness center. Workout or cycle around to explore the entire landscape while burning calories.
Sports
Zabeel Park is home to an array of sporting facilities where visitors can enjoy a wide range of outdoor activities. If one want to indulge in outdoor sports, there is a BMX track, skateboarding track, mini cricket pitch, and golfing area.
Dubai Glow Garden
The one-of-a-kind Dubai Glow Garden is among the top points of attractions at the Zabeel Park. This unique theme park only opens during winter season starting from October. It showcases stunning pieces of art made with recycled products like light bulbs and fabric. The glowing artworks that light up the entire space are worth a visit. At the Garden, there is also an ice park that showcases stunning ice sculptures.
Kid-friendly Activities
The children's amusement complex Dubai Stargate at Zabeel Park offers a truly unique experience to children of all age groups. Stargate Dubai at Zabeel Park features an ice skating rink where kids can enjoy ice skating and even take lessons. It is an edutainment facility where kids can learn about roller coasters, enjoy 3D cinema, indulge in go-karting, and play fun games.