A must-visit for outdoors birds, the Al Qudra Lake offers many activities. Even though the site was formerly a famous barbeque spot, there are some camping and barbequing restrictions here now. Nevertheless, there are myriads of other activities that make for a fun day at this unique desert attraction.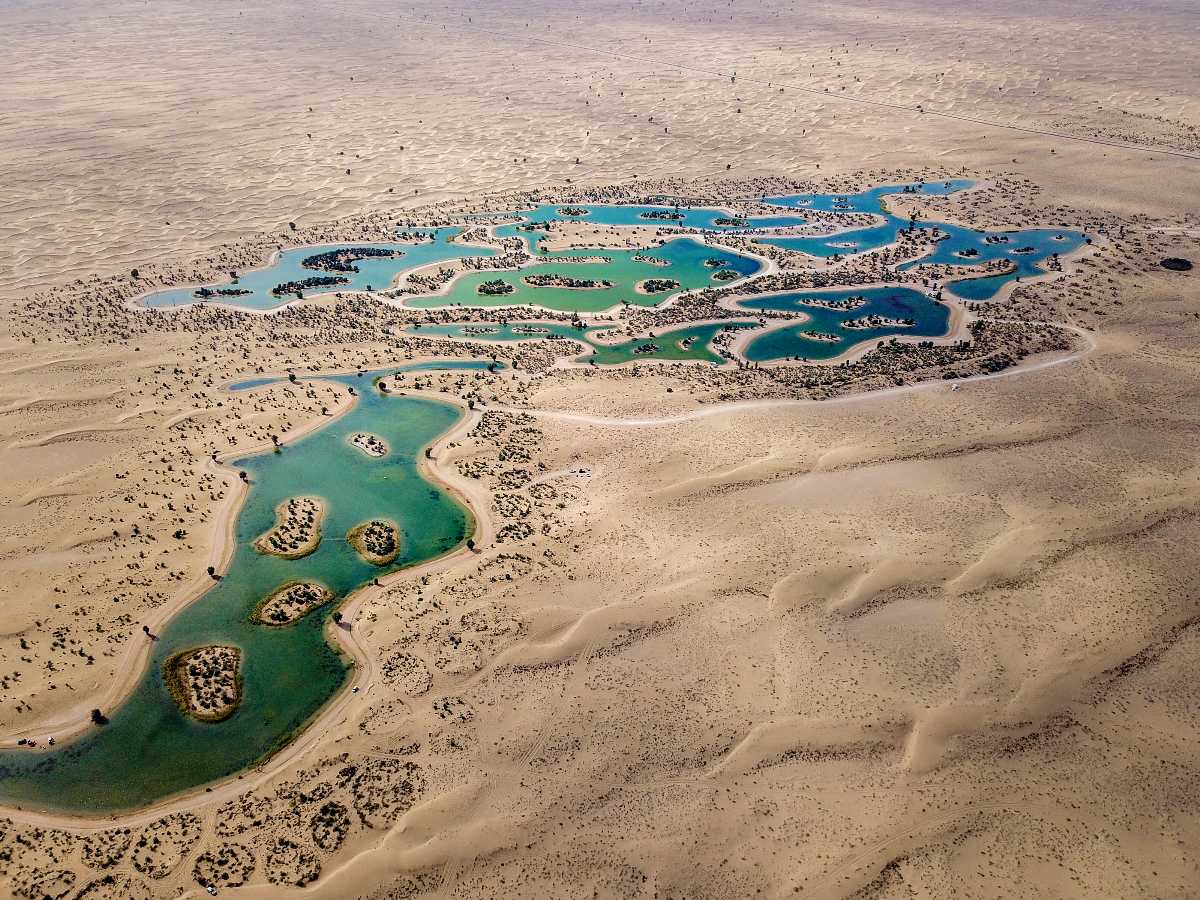 1. Visit the Love Lake
Do not miss out on visiting the Love Lake, which is a newly launched attraction here, and is renowned for its magnificence as well as layout. The attraction comprises of two lakes, which have been carved out in the shape of two hearts that are intertwined with one another, and the fauna here spells out the word 'Love'.
Highlights
This attraction is so large that it is visible even on Google Earth! The Love Lake also offers some of the best spots for clicking that perfect selfie and has a particular running track built around it. You will find lots of shaded areas with fire pits also along the lake.
2. Explore the Local Fauna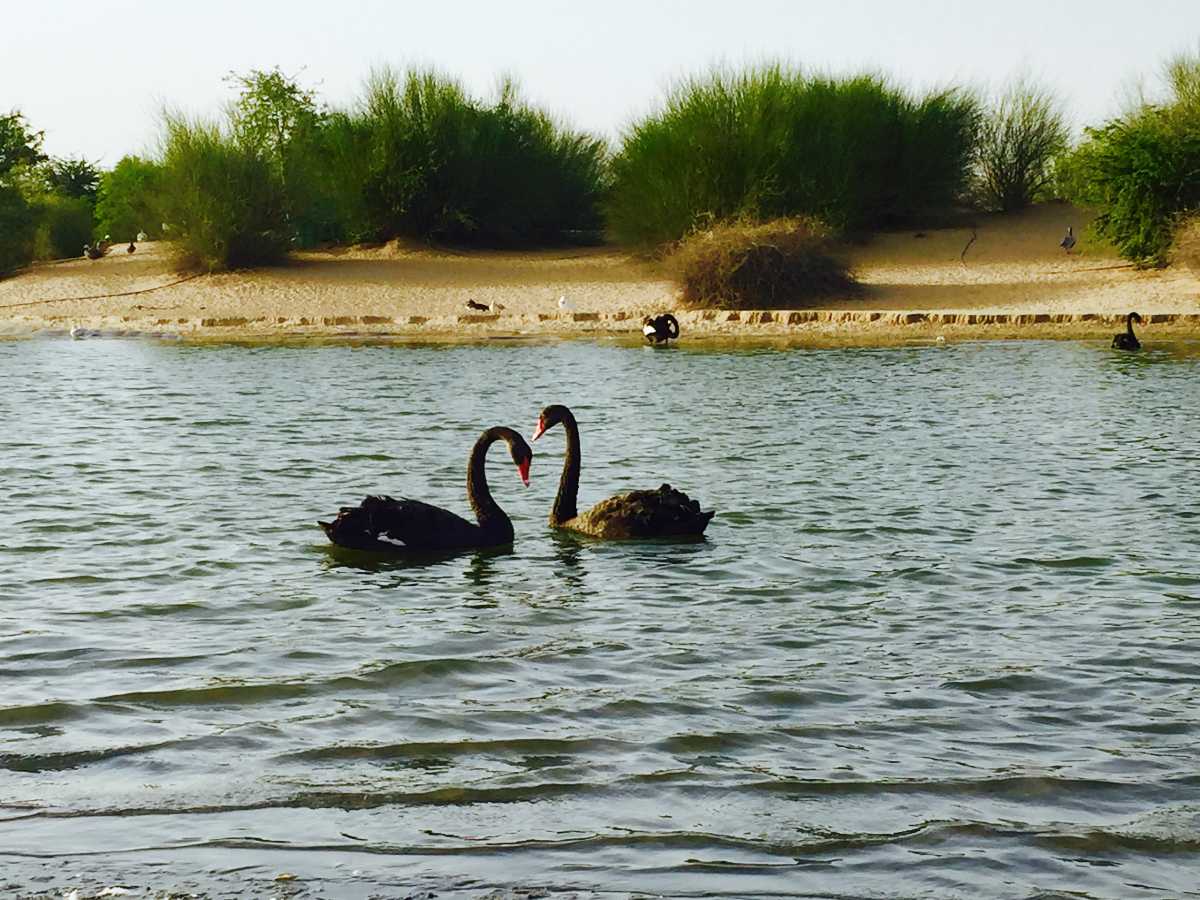 In total, there are over 170 species of birds and animals at the Al Qudra Lake, who find their natural habitat in this human-made attraction. The lake is a paradise for bird watchers, who would discover species like ducks, flamingoes and black swans around.
Highlights
Also, there are chances that you could even spot the endangered Steppe Eagle or Asian Houbara at the Al Qudra Lake. Unfortunately, the animals prefer to stay a bit indoors, but you might be able to see some rabbits, foxes, and gazelles here.
Precaution
Refrain from feeding animals as it is strictly prohibited here.
3. Enjoy Cycling
The lake features an 86 kilometre long path, thus making cycling one of the best activities to enjoy in Dubai. Ranked as one of the best cycling tracks in Dubai, this particular track provides a great dune-experience.
Cycling Routes
There are two main cycling starting points; the Al Qudra Cycling Car Park, located near the villas for sale, in Mira Oasis and the Teck Bicycle Store located at Seih Al Salam.
Parking
Car parking cars at either of these two spots and eateries are quite accessible.
Bicycle Renting
However, if you need to rent a bicycle, you will have to head to the Teck Bicycle Store for the same.
Teck Bicycle Store Timing:
6:00 AM to 10:00 PM