New Delhi to Ahmedabad - Via Flight
Getting from New Delhi to Ahmedabad via air is a convenient and time-saving option. There are plenty of flights that operate between the two places, and most travellers prefer airways when it comes to reaching Ahmedabad from New Delhi.
Preferred Airlines
Popular airlines on this route include GoAir, Vistara, SpiceJet and Jet Airways. There are other airlines also that offer direct as well as connecting flights between the two places.
Approximate Cost and Duration
Flights will take you to your final destination in just 1.5 hours, and fares for the same start at around INR 2000 per person.
Ahmedabad to Diu - Via Road
A lot of travellers prefer to undertake a road trip covering approximately 355 kilometres in around 7.5 hours between Ahmedabad and Diu. If you are a lover of car rides and scenic views, then this is a must-take road trip for you.
Course of the Trip
Most travellers who take this route also prefer to ride for the first three hours to reach Rajkot. After which, they can halt for the night there. However, one could even complete the whole road trip in a single go.
The roads are also excellent, and with multiple eating options available throughout the way, you can be assured of enjoying a comfortable and exciting road trip.
Cabs
Alternatively, you can also book a cab to reach your final destination. Cabs can easily be booked online through websites such as Gozocabs, Savaari, etc. You could also contact local cab service providers such as Shri Bhakti Taxi, Happy Travels, Ahmedabad Taxi, etc. for the same. It is also a good idea to leave from Ahmedabad early in the morning so that you can reach your final destination latest by the afternoon.
Route Option from Ahmedabad to Diu
The most commonly taken route by travellers to reach Diu from Ahmedabad are:
1. Ahmedabad - Bavla - Bagodara - Dhandhuka - Vallabhipur - Dhasa - Amreli - Chalala - Khambha - Una (through Bediya) – Diu
2. Ahmedabad - Bagodara- Dholera- Bhavnagar- Mahuva- Una- Diu is another standard route taken by travellers. This route is slightly longer but is simpler to navigate through.
Road Conditions from Ahmedabad to Diu
The road conditions throughout the journey are conducive, and travellers don't face any problems while travelling through this route. The roads from Ahmedabad to Bagodara are a four-track highway, after which you will have to ride on a double-track highway till Khambha, and then a single or double track road till Una. The journey is quite hassle-free, but be careful while driving from Khambha to Una, since this is a hilly region. Also, CNG is not available after Bagodara, so it is best to fuel up your tank before you leave from here.
Approximate Fare
Small cabs will cost you around INR 6000 to INR 6500 to take you to Diu. Tickets for larger cabs can go up to around INR 8100 for a one-way trip.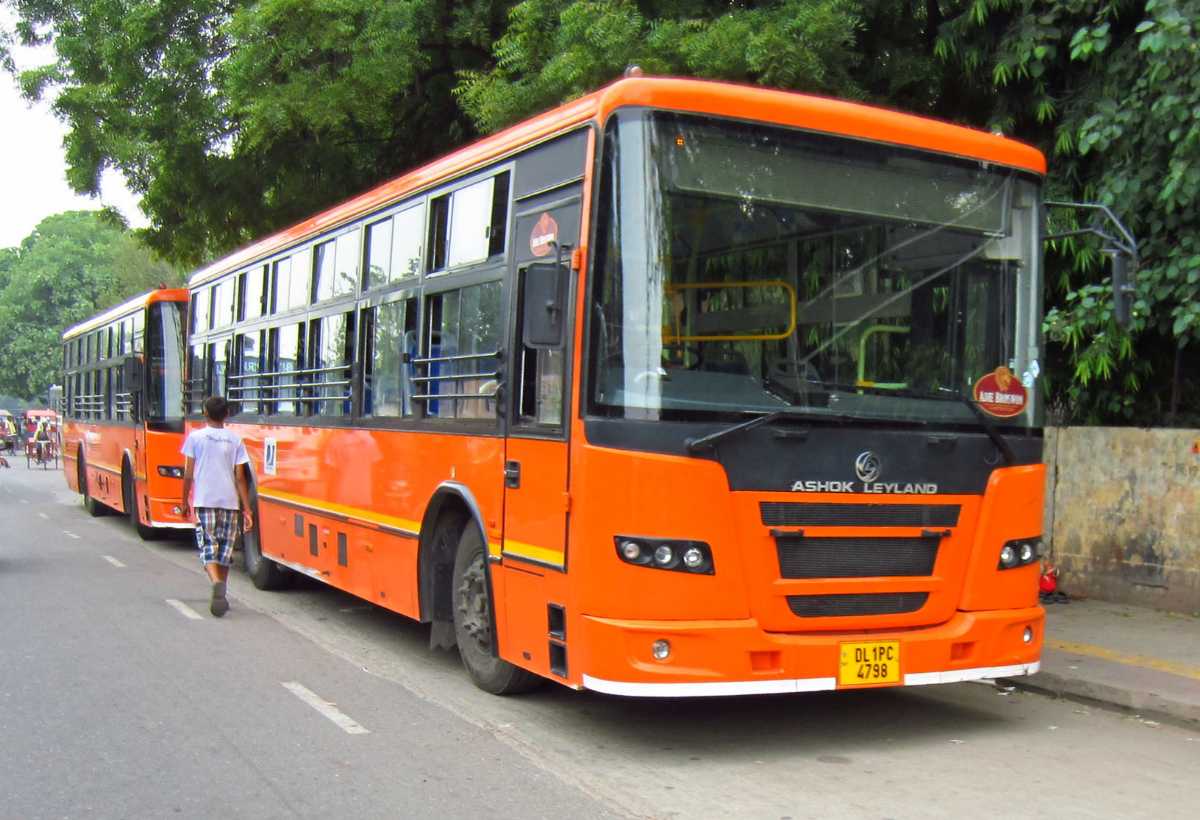 Ahmedabad to Diu - Via Bus

There are plenty of private and public buses plying between Ahmedabad and Diu regularly such as JK Travels, Pavan Travels, Bhumi Travels and Girnar Travels. Thus travellers have plenty of options when it comes to travelling to Diu by bus. They can also choose between an AC and non-AC bus, as per their budget and comfort.

Bus Details
The 16 operating buses ply on this route, and on an average, coaches can cover the road distance between the two places in around 9 hours. Most of these buses leave at night, so ensure that your bus operator offers additional amenities such as blankets, pillows, etc. so that you can ride comfortably. Only one bus, which is operated by GSRTC, leaves at 08:00, after which the next bus for the day leaves at 19:00, and is also operated by GSRTC. The last bus to leave starts at 23:00, and is operated by Ekta Tours and Travels.
Boarding Points in Ahmedabad
Buses pass through various boarding terminals so that commuters can board the bus from their nearest location. These boarding points include:

1. H.K.Hirani Travels
2. Unnati Travels
3. Shree Hari H K Travels
4. Nehru Nagar
Dropping Points in Diu
De-boarding points in Diu where travellers can get off include:

1. Diu Border
2. Diu Bus Stand
3. Jethibai Bus Station, Diu
4. Shiv Shakti Travels, Near S.T Bus Stand
Bus Types Plying from Ahmedabad to Diu
Travellers can choose from the following bus types when travelling from Ahmedabad to Diu as per their comfort

1. Non-A/C Seater/Sleeper (2+1)
2. EXPRESS
3. Non-A/C Sleeper (2+1)
4. A/C Sleeper (2+1)
5. VOLVO
Available Bus Options
1. Shree Jalaram Viral (A/C Sleeper (2+1) buses)

Timings: Departure: 22:30, Arrival: 07:55
Duration: 9 hours and 25 minutes
Fare: INR 600

2. Jay Khodiyar travels (Non-A/C Sleeper (2+1) buses)

Timings: Departure: 22:00, Arrival: 07:00
Duration: 9 hours
Fare: INR 400

3. HK Hirani Travels (Non-A/C Seater/Sleeper (2+1) buses)

Timings: Departure: 22:24, Arrival: 07:19
Duration: 8 hours and 55 minutes
Fare: INR 510 onwards