This one of its kind museum set up in the lively city of Bengaluru is amazingly designed in a way that it has something for everyone, be it a casual visitor with no in depth knowledge of music or a trained musician. The first artistic vibe that you witness during this musical journey is in the Sound Garden which is an open air collection of musical sculptures flaunting the fascinating use of physics. It houses several mega-sized floors and wall-mounted xylophones, gong installations made of wood and stone and blocks of granite called musical stones with special grooves and openings that produce distinct musical notes when you rub wet hands over them.
Indian Music Experience, as mentioned above, has eight thematic galleries that are exquisitely and informatively dedicated to Hindustani classical and folk music traditions from across India. A large number of sections are also set up to make visitors familiar with the indie music scene and cross-cultural music traditions.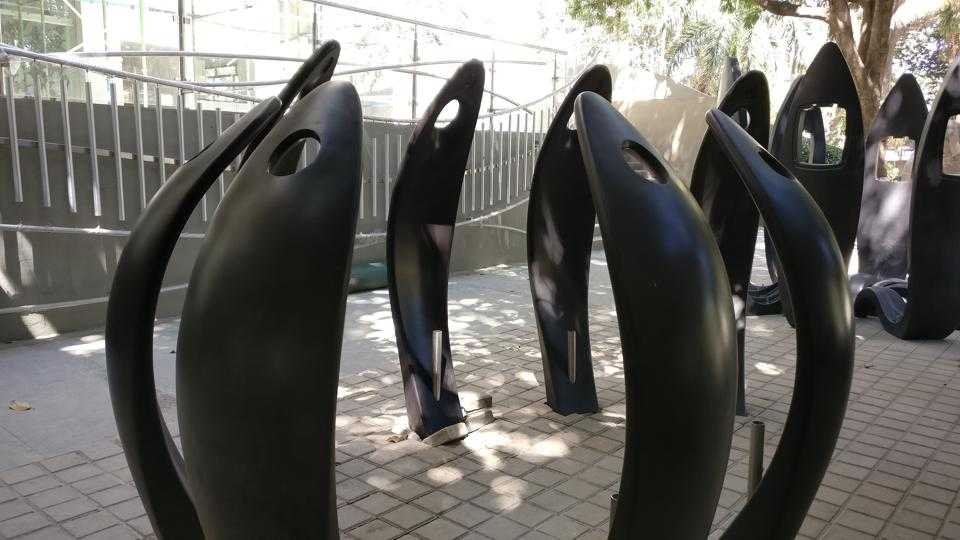 The exhibition also traces back the journey of several contemporary music bands across genres and regions. From Kolkata's Park Street of the 1960s to Bombay's Rang Bhavan, from Bombay's jazz age to the short-lived but seminal fusion band Shakti, from Shillong's Lou Majaw to Carnatic folk-rock band Agam and what not! This interactive museum has it all to revive old aged melodious memories of music from your childhood.
Indian Music experience also showcases most delicately the gamete of exhibitions on famous musical personalities, musical instruments, techniques and history that undoubtedly shaped the journey of Indian music. It also has a mock recording studio that creates tunes on touch-screen tablets and gives tourists the once in a lifetime experience of karaoke-style singing.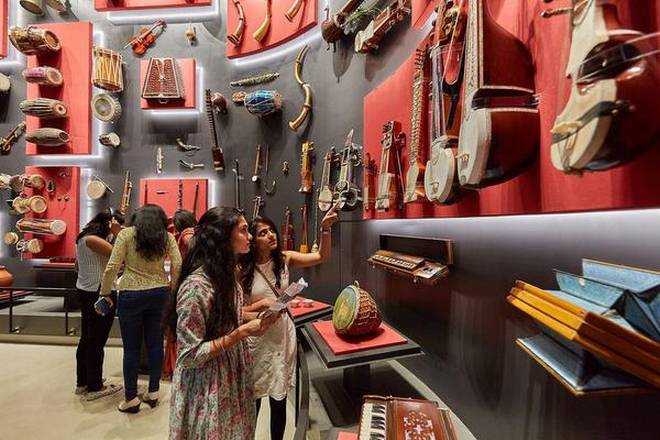 One of the major attractions of this museum is a gallery that comprises the songs of struggle proudly taken from the political advancement of India over centuries of freedom struggle. Having over 35 versions of Vande Mataram, this gallery will surely give you goosebumps.
The Museum also boasts several other innovative music installations such as Sound Off, Find your 'Shruti', Background Score and Mix the Music in collaboration with British Council.