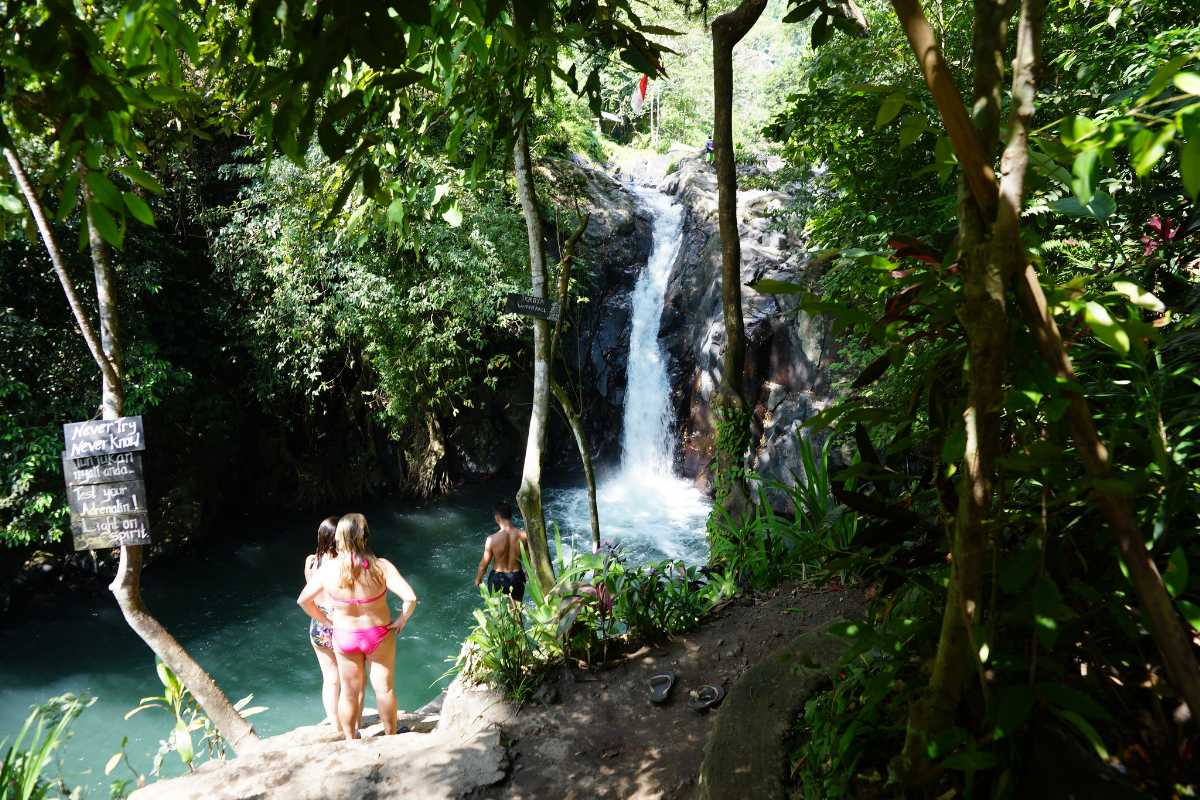 1. Trekking
The route followed during the trek is beautiful, and your guide will make sure to tell you about flora and fauna of the place. It will not only be an adventurous but also a conscious experience. You can interact with the village people or enjoy the breathtaking view of the waterfall.
2. Cliff-jumping
Aling Aling Waterfall is known for the cliff-jumping opportunity. You can do this activity at your own risk. However, it is recommended to get a guide for assistance before you decide to execute it.
3. Sambangan Secret Garden
It is located 0.4 kilometres away from Aling Aling Waterfall. It is a great place to enjoy the undisturbed nature at its best and hence, it is called the Secret Garden.
5. Other waterfalls
Located within a distance of 0.2 to 0.4 kilometres, you will find other waterfalls near Aling Aling. Sambangan Waterfall, Kembar Waterfall, and Kroya Waterfall are the three significant waterfalls which are an extension of Aling Aling Waterfall.