The structure of the bridge was built in such a way that it could withstand high wind speeds, high and low temperatures as well as natural disasters. It has an engineered life span of about 120 years.
The bridge is designed with curved arches, which resemble the sand dunes of the desert country of United Arab Emirates. It also features dynamic lighting, seen in the illuminating colours along the spine of the bridge. It consists of over 2,000 cells, on the road and below the deck. Designed by Pritzker Prize-winning architect, Zaha Hadid, the lighting symbolises the connecting nature of the bridge and the energy of the city of Abu Dhabi.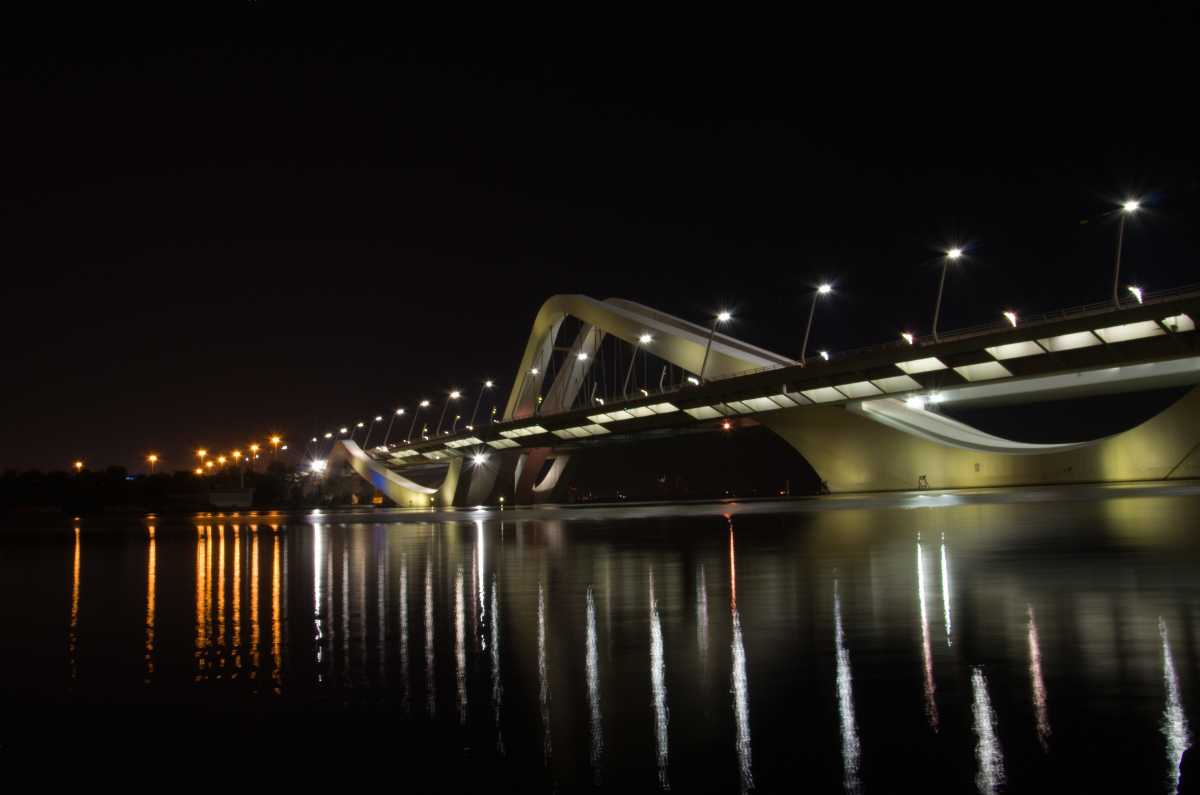 The structure consists of three sand dune-shaped arches linked together by concrete blocks, with the largest arch rising 63 metres above the roadway. The road decks are suspended from the arches, creating a waveform having a fluid silhouette. The bridge has four lanes going each way, an emergency lane and a pedestrian pathway.