Batam
is the main island, as well as, the largest city of the Riau Islands province in
Indonesia
. Just 20km away from
Singapore
, Batam is a leading destination for water adventure activities and sports, with large enthusiasts flocking the island for water-related recreation. The long coastline, beaches and the quick development of the local businesses have made Batam the perfect destination for water sports. With multiple resorts, centres, parks and clubs thriving in the area one is spoiled for many water sporting venues and activities.
There are different kinds of water sports that can be done in Batam. Here is looking at some of the water adventures that you can enjoy either alone or in a group.
1.  Banana Boat Rides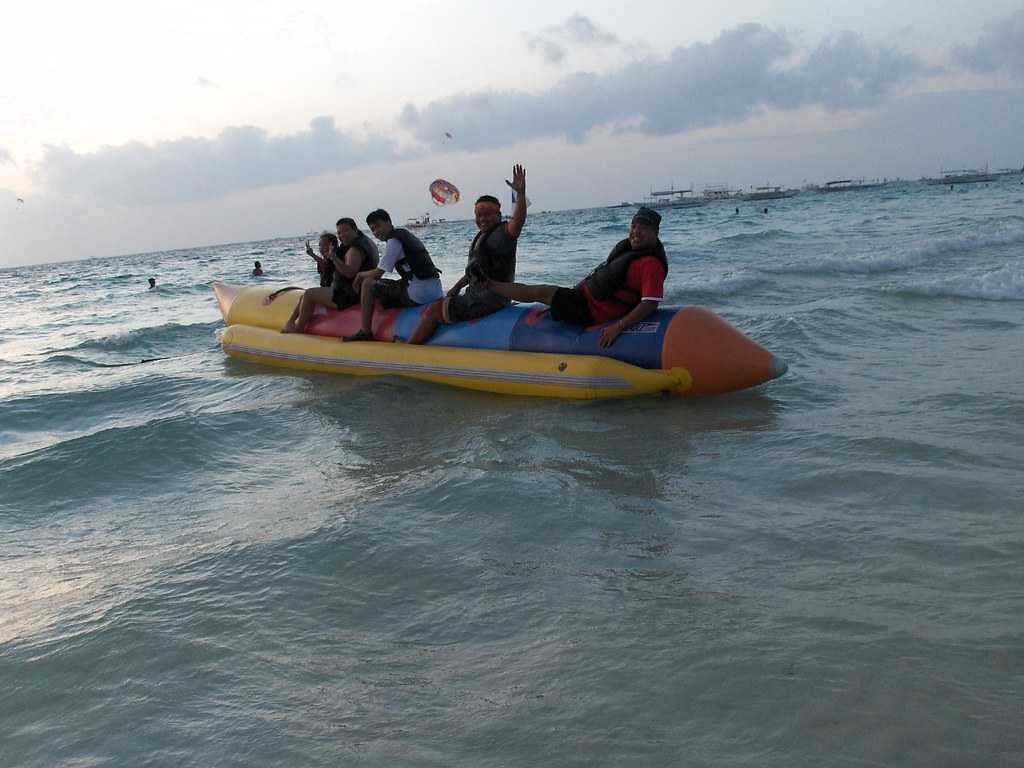 Usually requires a minimum of two to a maximum of seven people, a banana boat ride is good fun when travelling with a group. All you have to do is hold on tight as the boat wobbles and sways, in the process splashing water over you.
Where to go

Batam KTM Resort, Sekupang, Indonesia
Harris Resort, Waterfront City, Sekupang
Cabana Club Turi, Nongsa

Cost A banana boat ride for 15 minutes costs approximately IDR 130,000 per person
2.  Jet Ski Ride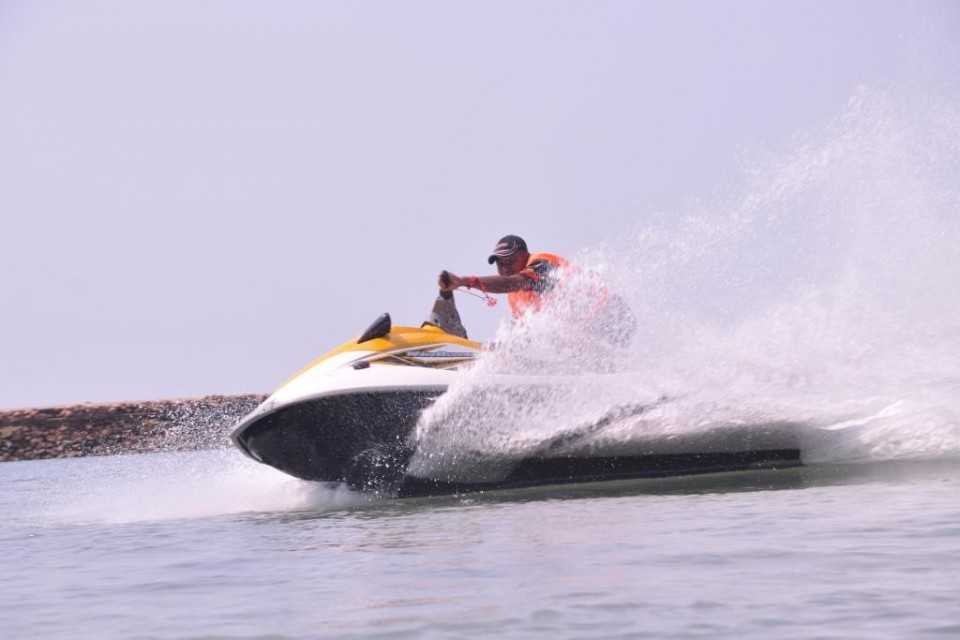 For those looking for some speed, a Jet Ski ride is a definite way to get the adrenaline pumping. For beginners a demo by the instructor should help, whereas, for those who have already tried it, can get on immediately. Jet Skiing in Batam can also be done along with a guide or in a safari-style. Exploring the Mangrove Jungle or riding to the Fisherman's Village (Kampung Nelayan) while jet skiing is worth trying out.
Where to go

Batam View Beach Resort, Nongsa
Cabana Club Turi, Nongsa
Harris Resort, Waterfront City, Sekupang

Cost Jet Ski for 15 mins costs between IDR 250,000 – 350,000.
3.  Water Skiing and Wakeboarding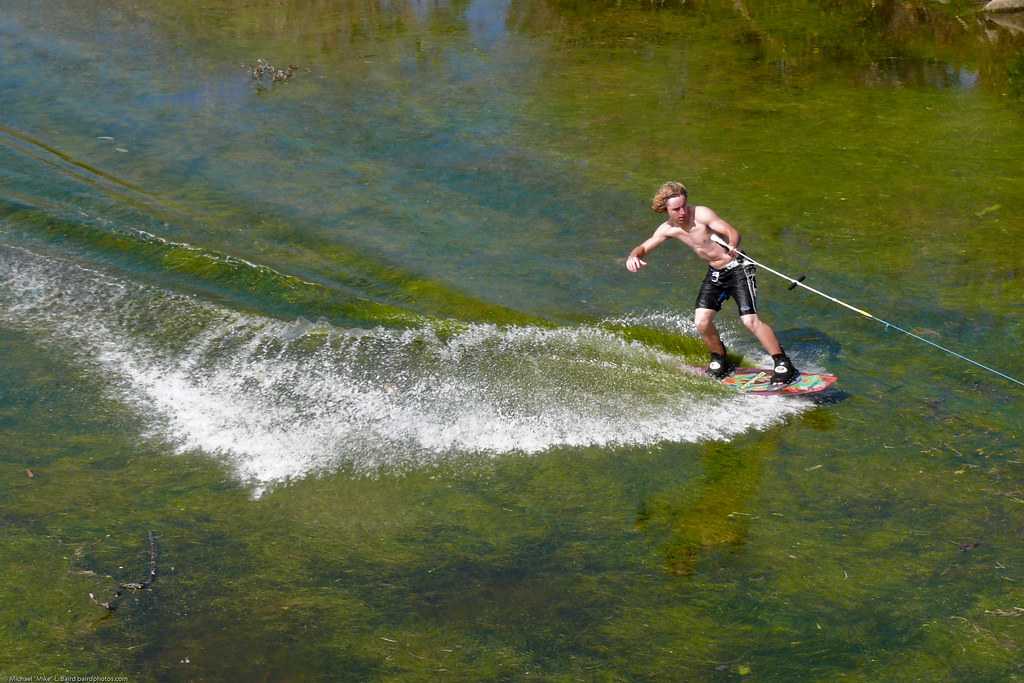 Skimming through the water surface as a boat pulls you along, water skiing can be done with one or two skis. In the case of wakeboarding, the rider stands on a wakeboard that is towed behind a motorboat. Both these sports are tremendous fun as you get pulled across the water with speed.
Where to go

Batam Wake Park, Golden City, Bengkong
Harris Resort, Sekupang
Batam View Beach Resort, Nongsa
Cabana Club Turi, Nongsa

Cost Water skiing and wakeboarding for 15 mins can cost around IDR 350,000 to 400,000, including the various gear and equipment, such as the ski, wakeboard etc.
4. Kneeboarding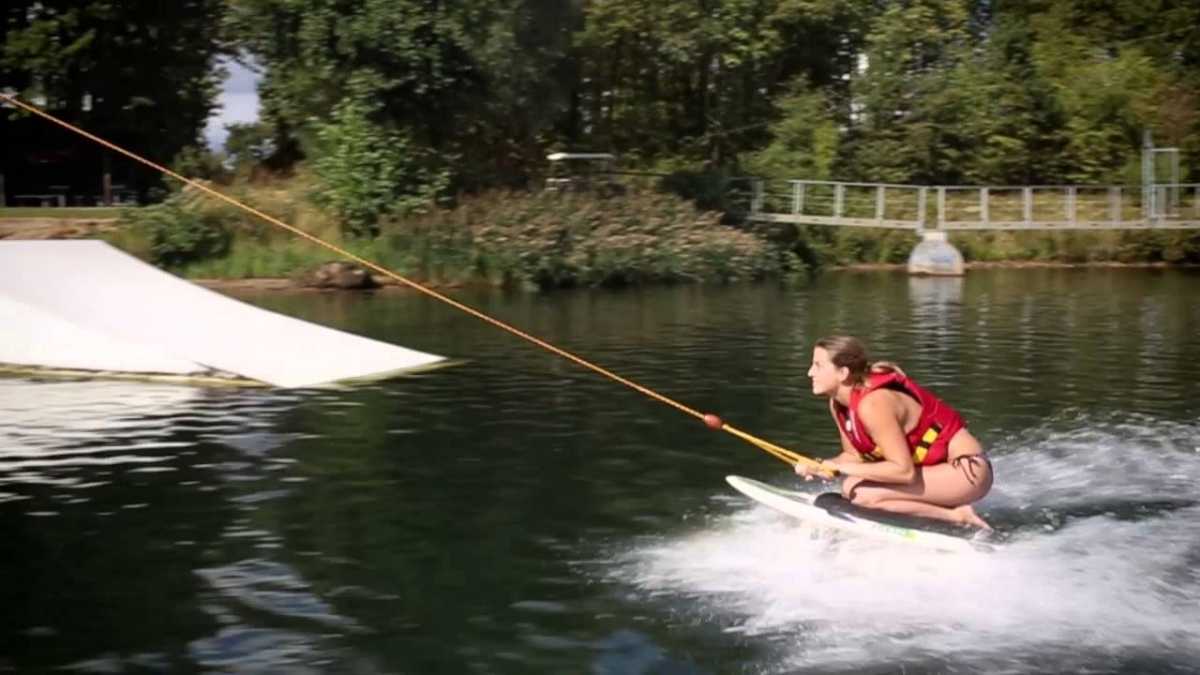 A level above wakeboarding, kneeboarding is for those with some experience in the water sports. Here one needs to kneel down on the board that is being pulled by the motorboat. 
Where to go

Batam KTM Resort, Sekupang
Harris Resort, Sekupang
Batam View Resort, Nongsa
Turi Beach Resort, Nongsa

Cost The cost of kneeboarding for 15mins is approximately IDR 350,000 to 400,000, including the gears and equipment.
5. Snorkelling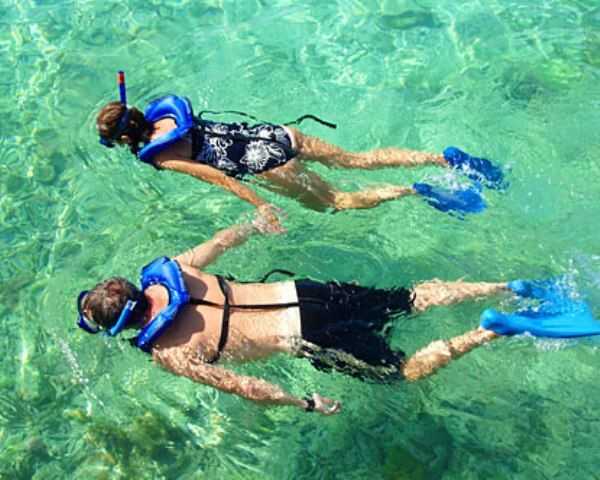 Snorkelling is perhaps the best sport for beginners and a wonderful way to warm up to the amazing sights underwater. The different lagoon areas and the No Man Island are some of the popular spots for snorkelling.
Where to go

Batam View Beach Resort, Nongsa
Turi Beach Resort, Nongsa
Batam KTM Resort, Sekupang

Cost Snorkelling cost IDR 200,000, inclusive of the gears and equipment.
6. Kayaking, Canoeing, Pedal Boating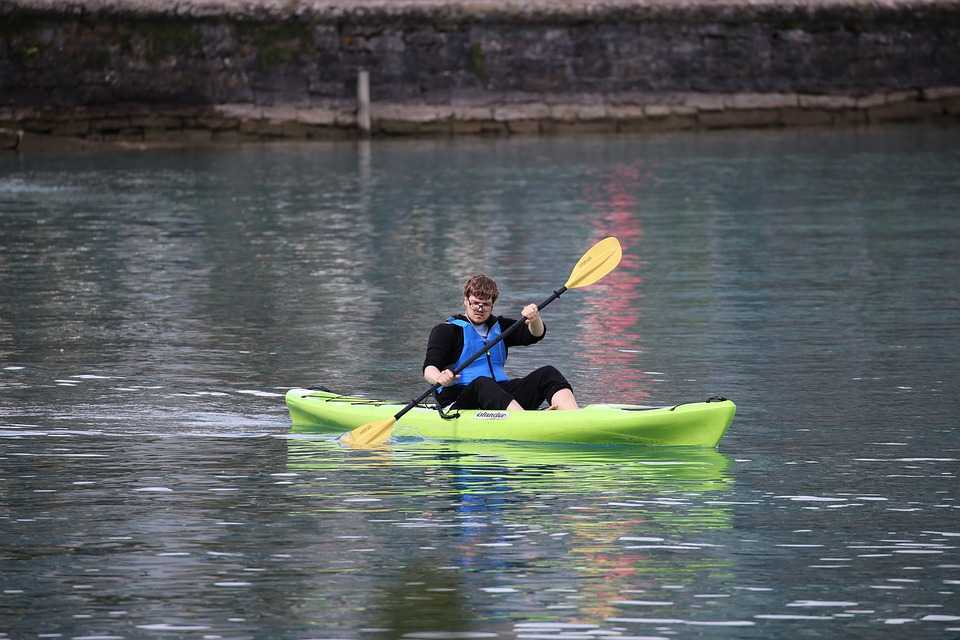 For those looking at less exciting adventures, the different boat rides are a must-try. Experience kayaking, canoeing or pedal boating for a more relaxed water adventure.
Where to go

Harris Resort, Sekupang
Batam View Beach Resort, Nongsa
Batam KTM Resort, Sekupang


Cost Kayaking, canoeing and paddle boating for 15 mins can cost around IDR 140,000 per person. 
7. Flyboard or Hoverboard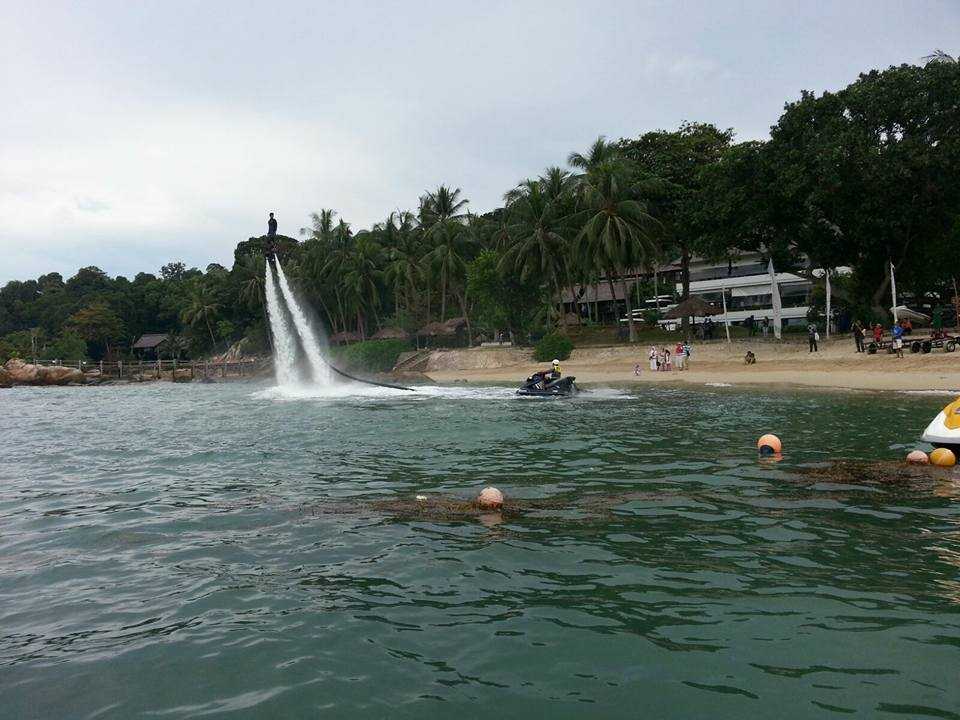 The hydro fighting mechanism swoops one up in the air while the rider stands on the flyboard rider. A definite try for adventure geeks the flyboard and hoverboard are not for the weak-hearted.
Where to go Cabana Club Turi Beach Resort, Nongsa
Cost Hoverboard and flyboard cost IDR 650,000 for 15 mins. This cost is inclusive of all the safety gears and different equipment.
8. The Trickster and Chariot Tubes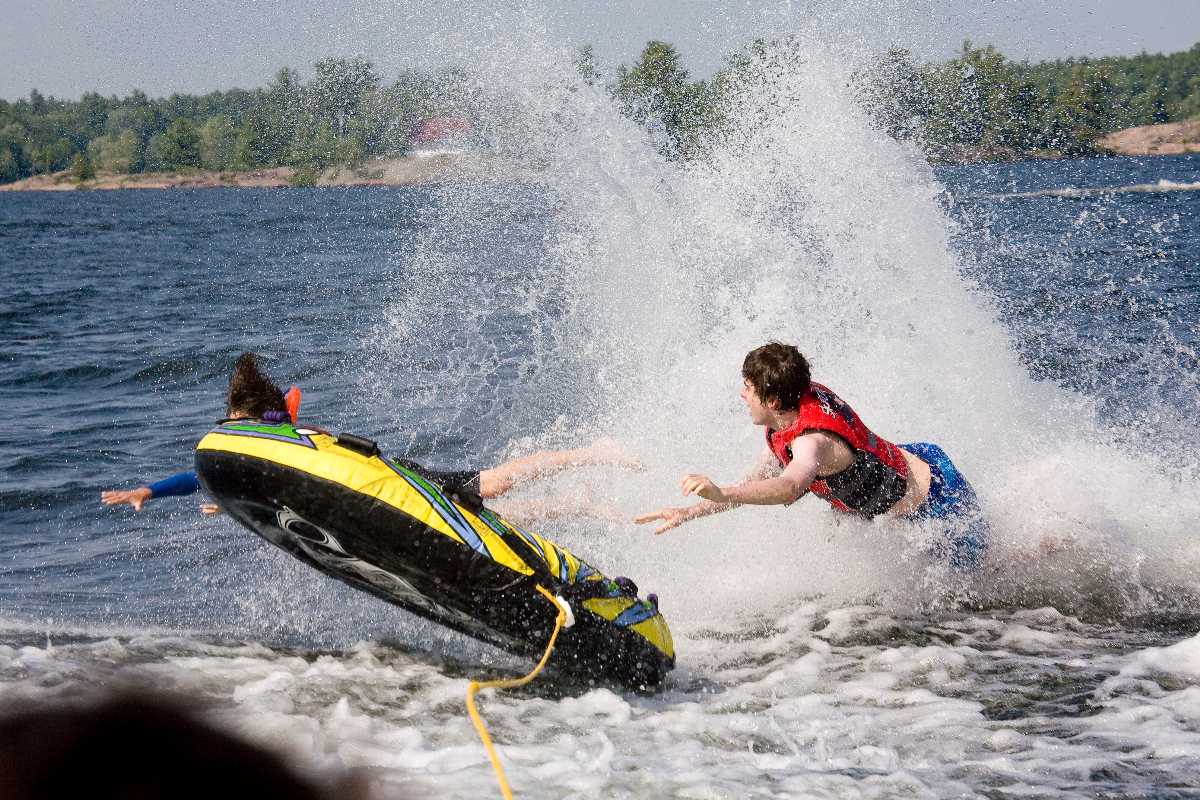 These inflatable boat tubes are a lot of fun and can be enjoyed by two or more people together. Similar to other boating experiences, the softness of the tubes makes the ride more bumpy and enjoyable.
Where to go

Batam KTM Resort, Sekupang
Harris Resort, Sekupang

Cost A ride in the trickster and chariot tubes can cost approximately IDR 130,000 per person.
9. Cable Skiing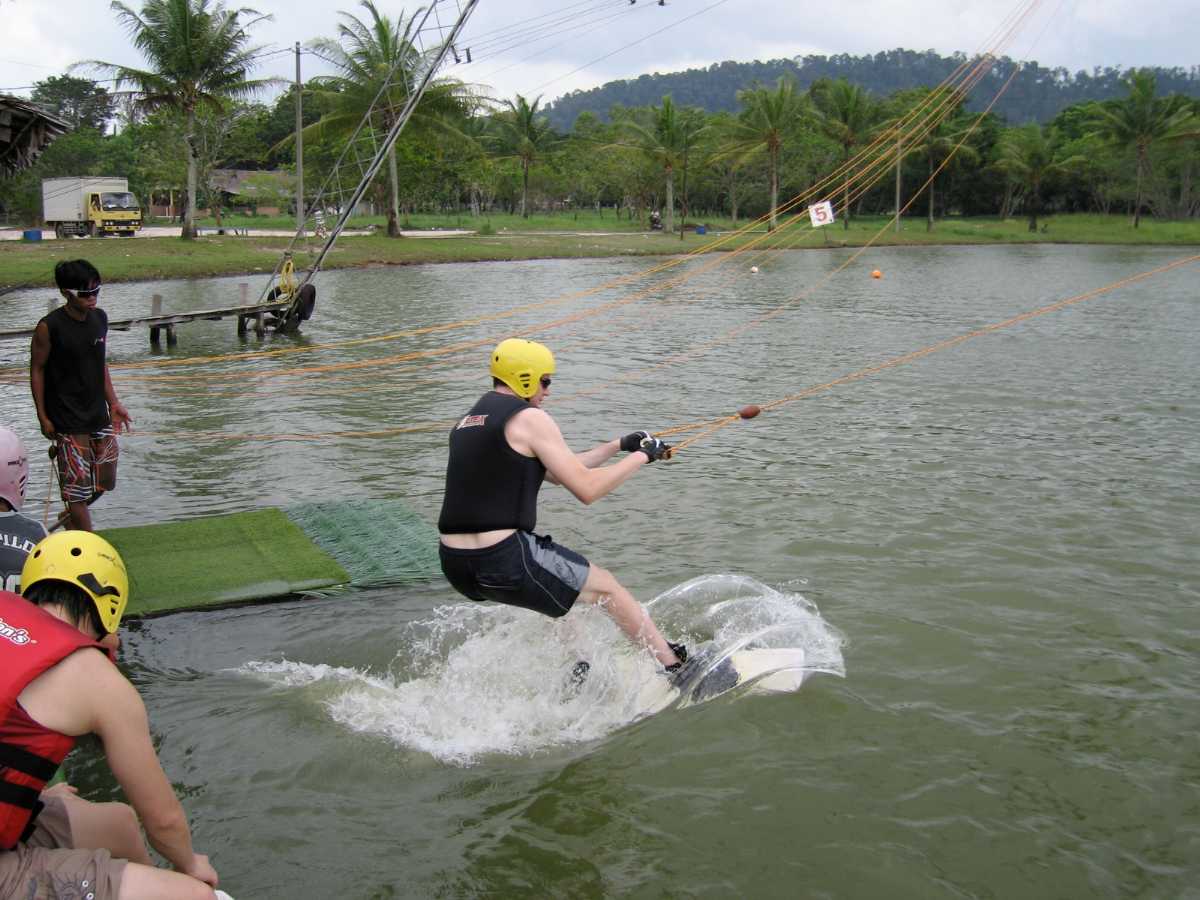 It is similar to water ski or wakeboard, but here the skier's rope is pulled by an electrically-driven cable instead of a motorboat.
Where to go

Cable Ski Park, Waterfront City, Sekupang
Batam Wake Park, Golden City, Bengkong

Cost Cable Skiing for an hour can cost approximately IDR 250,000. Half day and full day packages are also available for cable skiing.
10. Parasailing/Paragliding 
Towed behind a boat, parasailing makes you look like a kite in the air. This adventure sport is a perfect jaw-dropping experience as you try to find your footing in the air. Paragliding, on the other hand, is the use of wing-like equipment and harnesses to help one fly.
Where to go

Harris Resort, Sekupang
Monkey Beach Hut, Bengkong
Turi Beach Resort, Nongsa

Cost Parasailing cost range from IDR 350,000 to 460,000.
11. Diving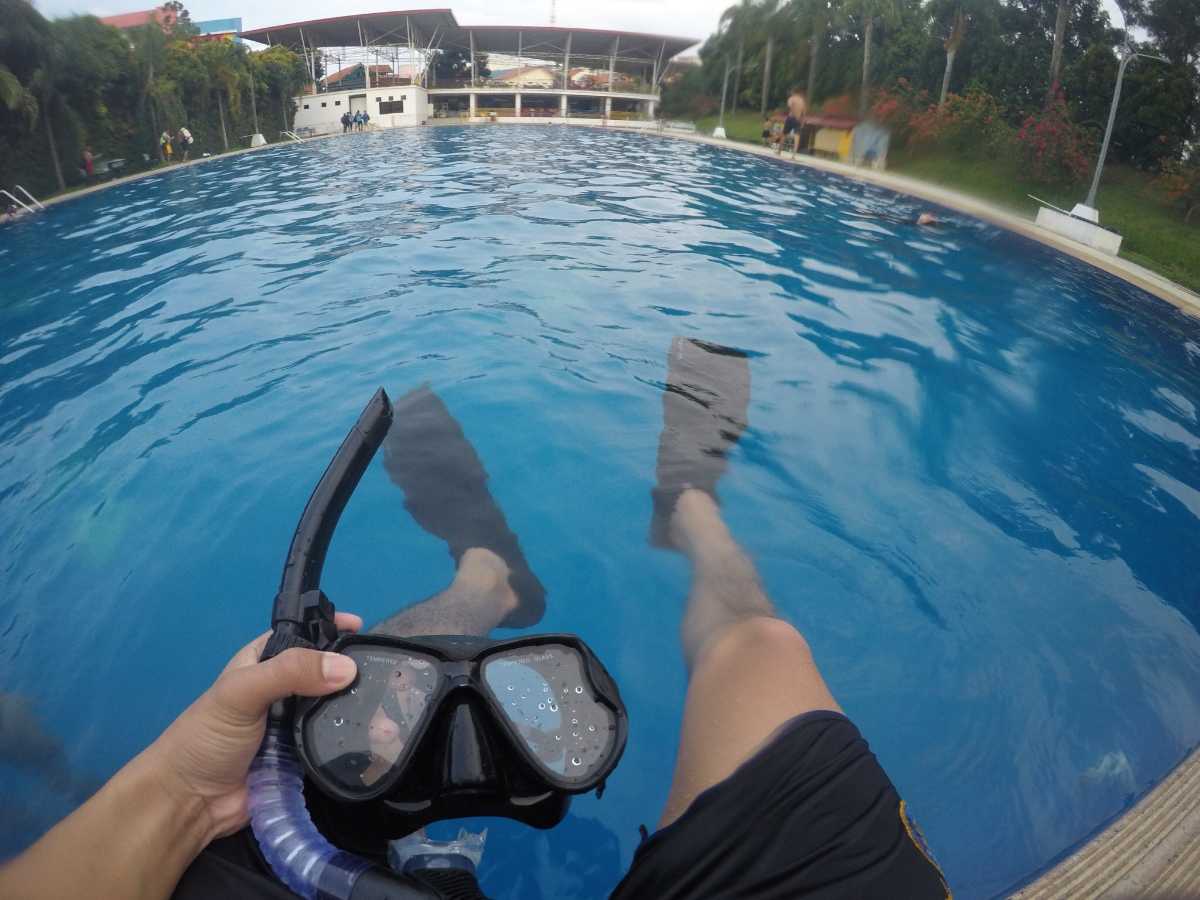 Scuba diving in Batam is a perfect way to explore the wonders underwater. A great destination for diving Batam is a mix of both soft and hard corals. Both beginners and experienced divers can try the sport in Batam.
Where to go

Max's Dive Center, Kepulauan
King Neptune Scuba Diving Center, Kepulauan

Cost A diving experience costs around IDR 2,500,000
12. Fishing and River Cruises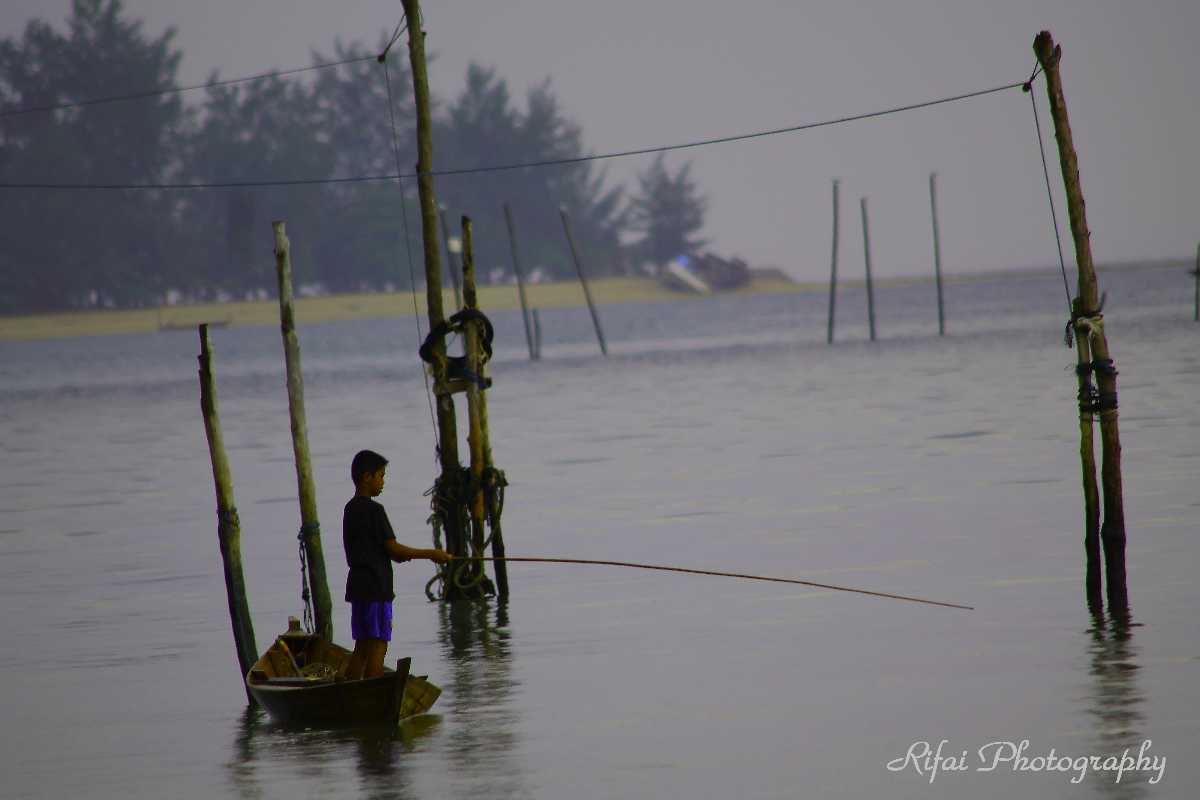 Who would not like a quiet river cruise along the river? There are plenty of cruises available in Batam. Fishing too is an important activity because of the large range of marine diversity that thrives in the waters of Batam.
Where to go

Batam KTM Resort, Sekupang
Harris Resort, Sekupang
Turi Beach Resort, Nongsa

Cost A river cruise and fishing expedition costs approximately IDR 150,000 to 250,000
Inclusions and Process
Almost all the places where water sporting facilities are available to provide the required gear, outfit and training before you can quite literally take the plunge. These are included in the cost.
For resorts, reservations can be made beforehand or you can book your stay upon arrival if rooms are vacant.
There are also various packages that one can avail of. The resorts and hotels provide for rooms, food services and some of them also include certain water sport activities in their packages.
Depending on the resort you decide to book and the package you avail, you may or may not have to pay for certain water sports separately.
An admission cost is usually incurred by those who visit the resorts but do not stay at it. They also have to pay for water sports in addition
On the other hand, there are water parks and centres that do not provide for stay and can be visited for a day-long adventure. Most of these parks, such as the Batam Wake Park, are open from morning to evening and provide for facilities, such as changing rooms, seating area and food and drinks on sale. Places, such as the Cable Ski Park also encourage prepaid bookings and packages where they include the ferry ride transfer to and from Singapore. 
Precautions and Tips
Water sporting is a great adventure activity that is for all ages. In fact, the range of excitement is most varied in the case of water sports. Where on one hand, there are the quiet boat rides, on the other, there is the exotic cable skiing or parasailing. Yet, safety gears and precautionary equipment is absolutely necessary for water sporting activities. This is because all the water sports have the danger of falling off into the water and a sudden fall without any safety equipment can be harmful if not always fatal.
A few things to keep in mind would be:
Make sure that you are always wearing a safety life jacket, no matter how experienced you are or how casual the sport may be, such as boating.
Check that the harnesses are strapped in the correct position during the different water sporting activities, such as cable skiing, wakeboarding, water skiing, parasailing and so on.
A fall in the water during sports activity is common. The key is not to panic and get on the board or Jet Ski again.
It is advisable to know how to swim because it would be easier to manipulate yourself in water during a fall. However, most of the water sports can also be done without knowing swimming since members of the crew are always around. Make sure to inform your instructor if you do not know how to swim.
Follow the guidance given by instructors. The instructions not only tell how to indulge in the sport but also, what to do on a fall. Also, if you are not too sure always let the crew members accompany you.
It is recommended to remove eyeglasses, watch or any jewellery while performing water sports, such as Jet Ski, water skiing and so on, because these may get lost if there is a fall.
It is best to avoid activities that you are inherently scared of. For example, avoid parasailing if you are extremely scared of heights.
Check the age limit of each sport. Most sports allow children above the age of 6, however, for advanced sports such as parasailing and cable skiing it is best to have children be able to communicate well in case of emergency.
Read the release form that you might have to sign for certain water sports to know the risks and safety measures.
Water sports are a fantastic adventure to undertake and one that is both safe and thoroughly exciting. Batam is one of the leading destinations to try the adrenaline rushing water sports and is well-known for its safety, equipment and instructors. If you are looking for an adventurous escapade into the waters, then Batam should be your next stop.