Batam
, located on the island of Riau Province, serves as a fusion metropolis for the tourists with its moderate climate, scenic turquoise beaches, duty-free shops and traditional Batamian delicacies. Batam is a haven for fresh seafood lovers, and the variety of South Asian flavours that blend so smoothly in the dishes is an unacknowledged culinary skill of the cooks of Batam.
Read on to discover more about the most exquisite food in Batam and the popular restaurants/places where you can indulge in them.
Exclusive Local Batam Recipes You Cannot Miss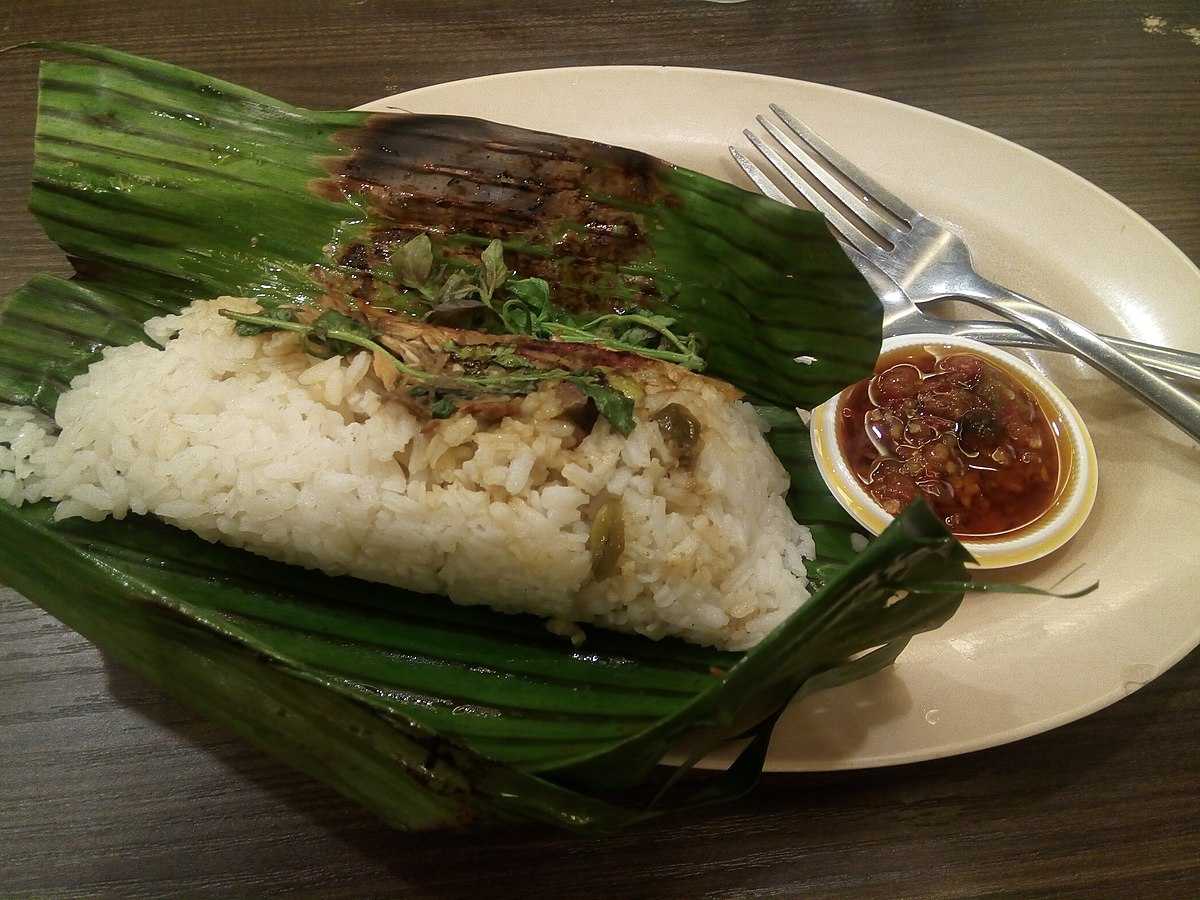 These authentic Batamian recipes are hard to recreate, and even if you somehow manage to get the flavours right, you won't get to savour it in the city of its origin. So, while you there, make sure you try out all of these delicious dishes.
1. Mie Tarempa Noodles 
This is an
Indonesia
n Noodle Recipe which tastes different and better than the regular noodle recipes like Mie Aceh or Javanese Noodle because it is cooked with tuna fish rather than egg or chicken available only at an average IDR 14,000 per plate, and is one of the most popular food in Batam amongst locals. 
2. BBQ Seafood 
Batam has a sizzling variety of seafood barbeques marinated in hot Batamian spices, which are on the menu of all the fine restaurants as well as local street stalls. The fresh seafood found in Batam makes sure that the city is a seafood lover's haven.
3. Martabak 
It is a sweet, thick crepe recipe with meat fillings and a gooey pancake texture, which originated in Indonesia is also another favourite local food in Batam, popular for how quick and filling it is.
4. Roti Gendang Bread 
The Gendang bread is traditional Indonesian bread with fish floss stuffing.
5. Cha Kue
Chye Tao Kue is a Singaporean carrot cake recipe best paired with sticky rice, sweet black soy sauce and Otah-Otah.
6. Indomie Goreng and Indomie Rebus 
Nothing is better than the homemade version of everyone's favourite instant packaged Indomie noodles. Taste the authentic flat noodle dishes, Indomie Goreng and Indomie Rebus, dry or plain boiled with special chilli sauce, at Miso Ajo SelatPanjang Stall at only IDR 15,000.
7. Sambal 
Don't miss out on this simple yet finger-licking flavours of ultra spicy sambal, best served with Batamian fried rice.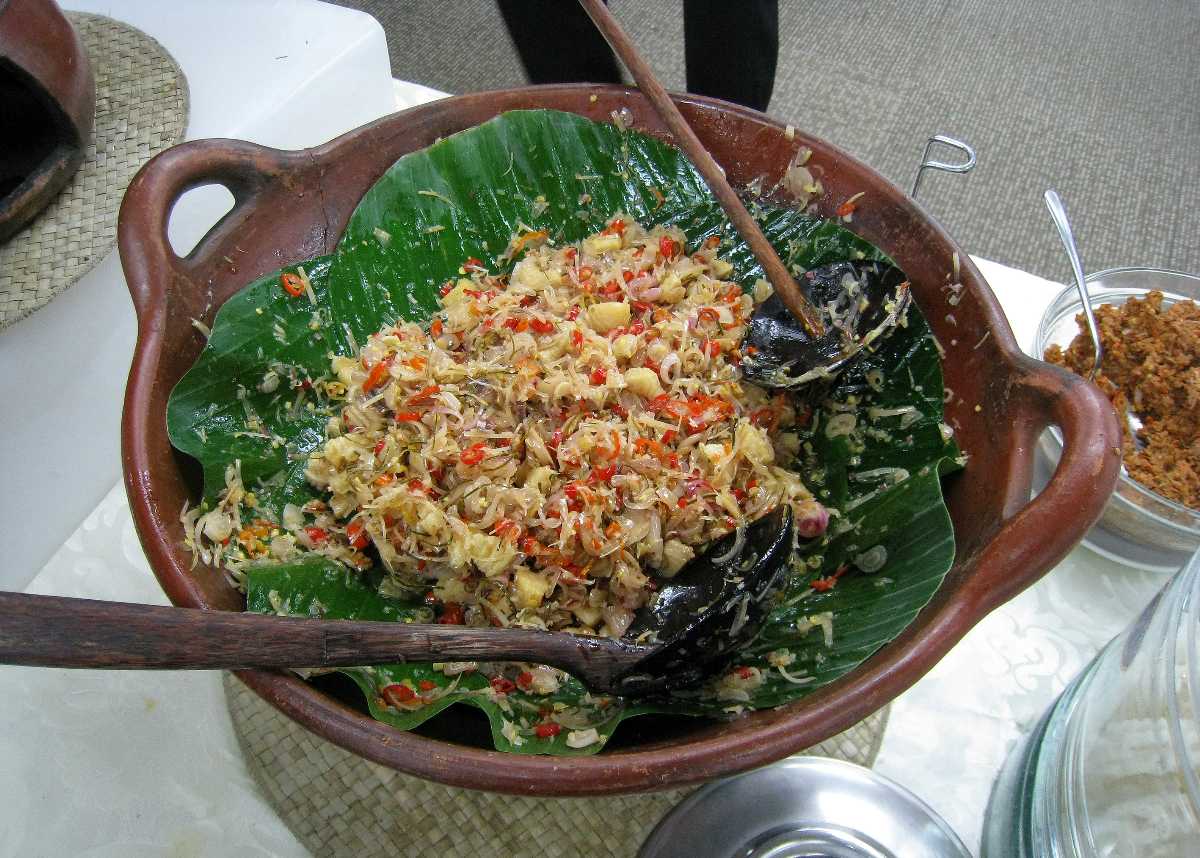 8. Cheese Banana 
This fried cheesy Banana recipe dipped hot in condensed milk is the perfect treat for your sweet tooth, costs only around IDR 10,000 and they are available at most of the local street carts.
9. Kueh Lapis 
Who wouldn't love a bread version of a luxurious, decadent filled crepe? Don't forget to try Kueh Lapis, a thousand layered cake while you are in Batam.
10. Soto Ayam
Soto Ayam is a spicy turmeric-yellow Batamian chicken noodle soup, garnished with red bell peppers.
11. Sate Cireng 
It is a popular street snack in Batam, thin and crisp, served in skewers alongside a sweet and sour sauce dip.
12. Beef Rendang 
This is a dry peppery Indonesian meat dish simmered in coconut milk and tamarind juice and is mostly cooked on traditional ceremonies for honoured guests.
13. Ketoprak Tenda Biru 
This fried tofu and boiled egg snack topped with peanut sauce is ideal for your evening hunger. Ask for extra chillies if you love the extra spice and you go easy on the bean sprouts.
14. Ayam Cabe Ijo Ereenzu 
Ayam Cabe Ijo Greenzu is a green chilli chicken recipe, a makeover of the old red schezwan one with a lot of garlic flavour and is mostly available at Batam's fine dining restaurants at an average rate of IDR 25,000.
Appetising Fresh Seafood Options in Batam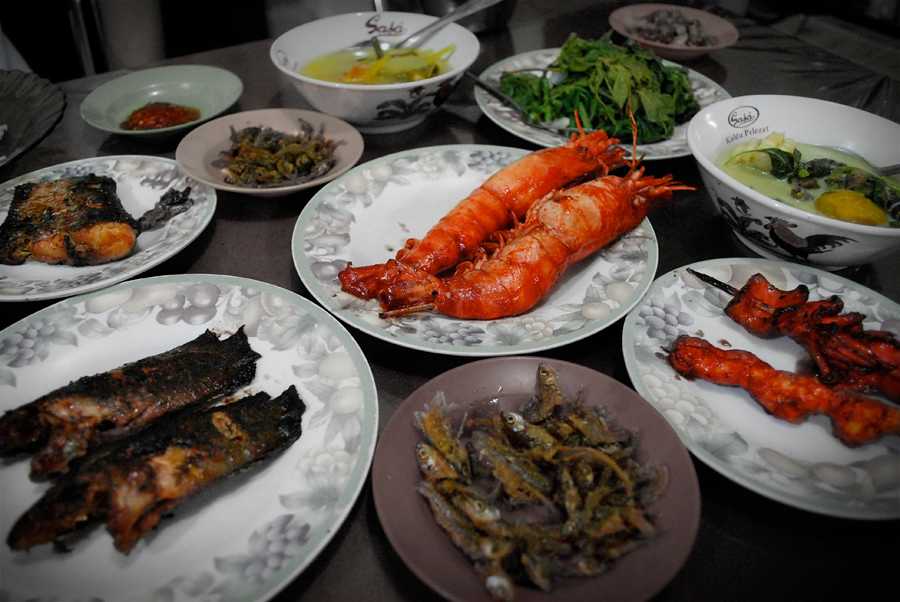 These are some of the most popular seafood options among the local people, the flavours of which you won't get to savour in any part of the world. These dishes are palatable, and freshness sure takes time, so wait patiently for your food and when it is on the table, dive into its piquancy and enjoy it with your hands.
15. Gong Gong Sea Snails
Try out the steamed gong gongs at Rezeki Seafood. Gong Gong is a sea snail, typically found only in the south China waters which have edible flesh inside the shell, which when steamed to perfection is deliciously sinful.
16. Salted Egg Crab and Cheese Crayfish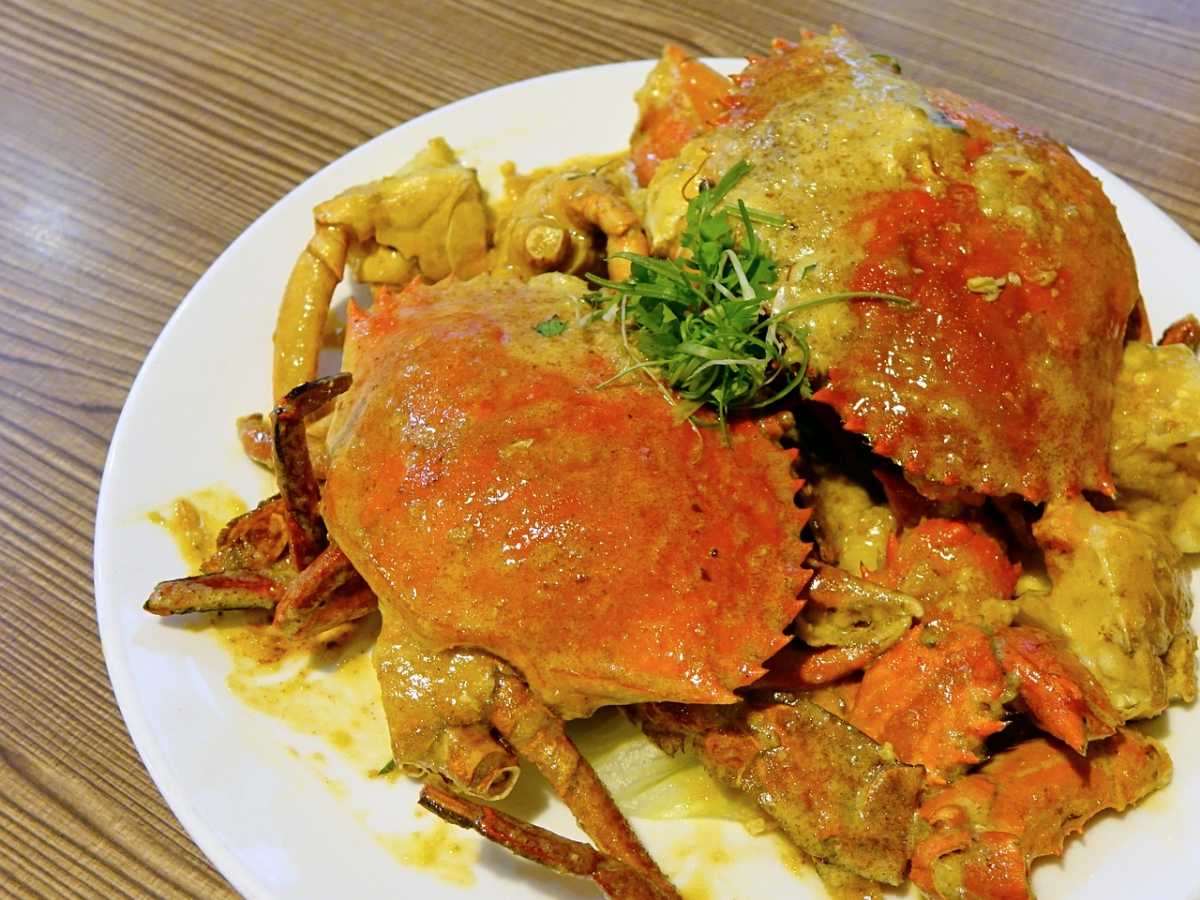 Try these tasty crab and fish recipes at Kopak Jaya 007 located inside the Tiangwangkang Old Settlement before
Barelang Bridge
.
17. Sambal Kangkong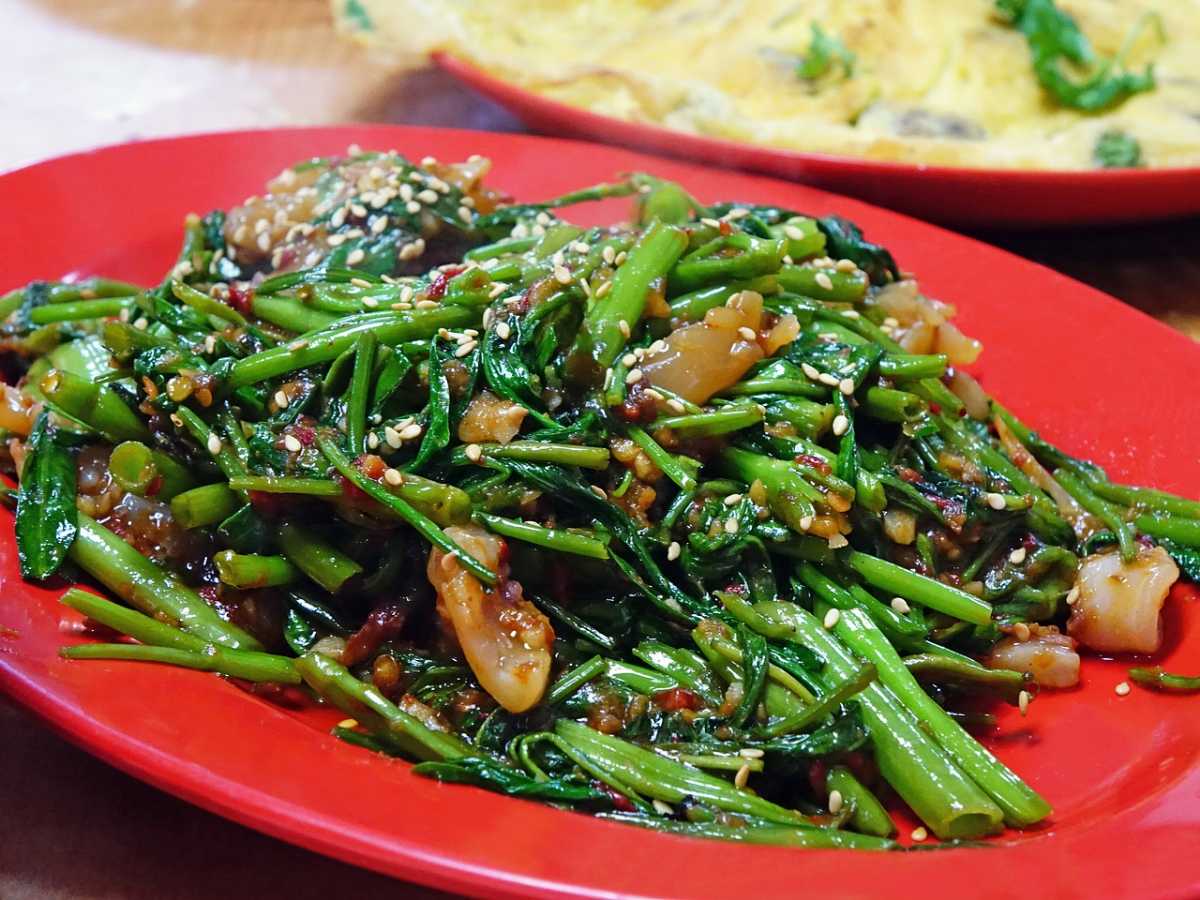 Edible semi-aquatic plant, Kangkong, stir-fried in authentic Batamian fresh ingredient chilli sauce, is a top of the line vegetarian seafood option to eat at Barelang Seafood Resto.
18. Otah-Otah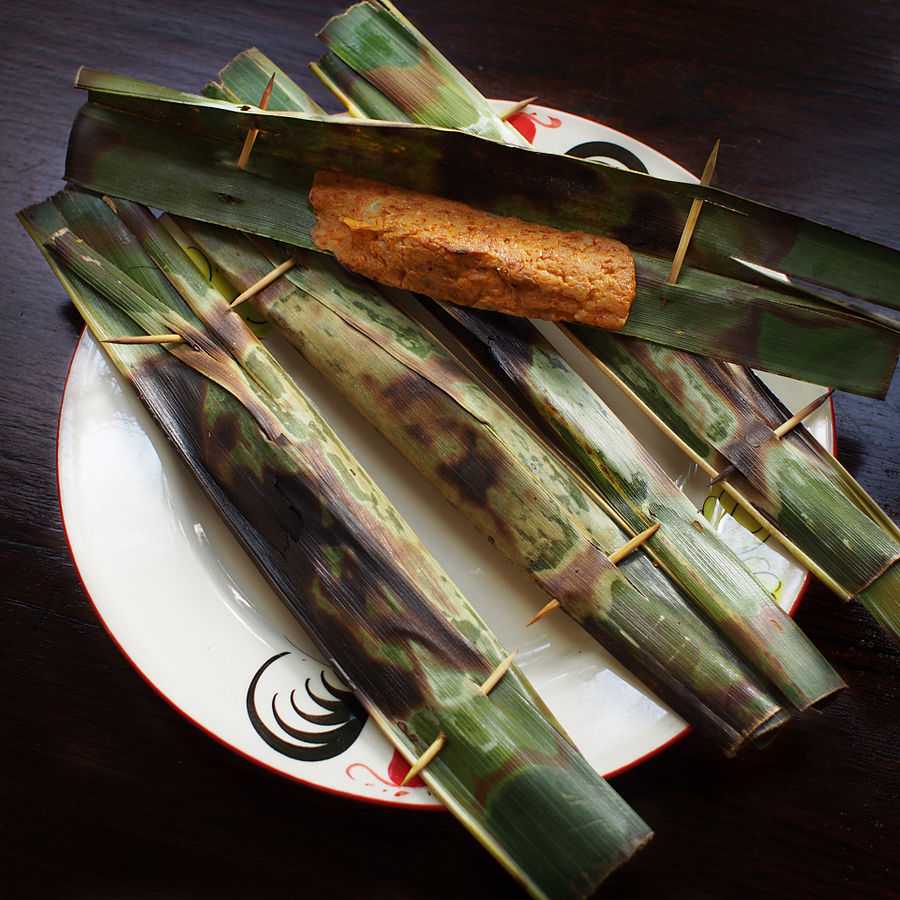 Rezeki Seafood serves grilled fish paste recipe wrapped in banana leaves which is best paired with garlic flavoured gluten rice.
19. La La shellfish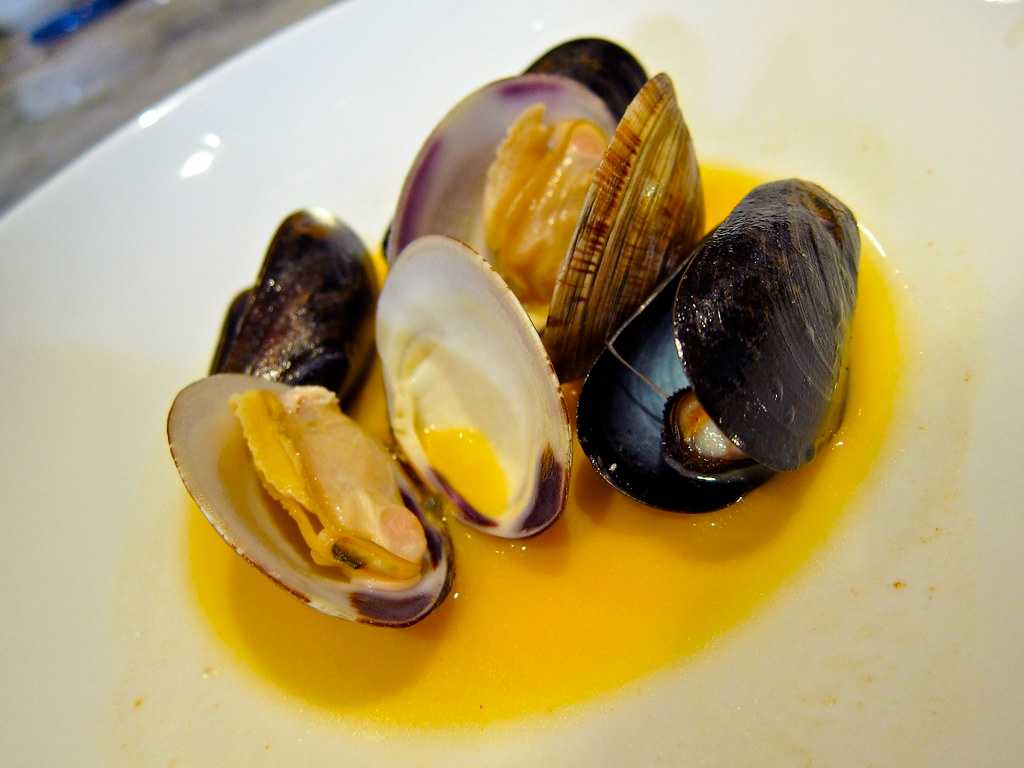 Try out this softshell clam dish prepared in a sweet hot sauce at Golden Prawn 555 restaurant.
Locally Famous Cocktails and Drinks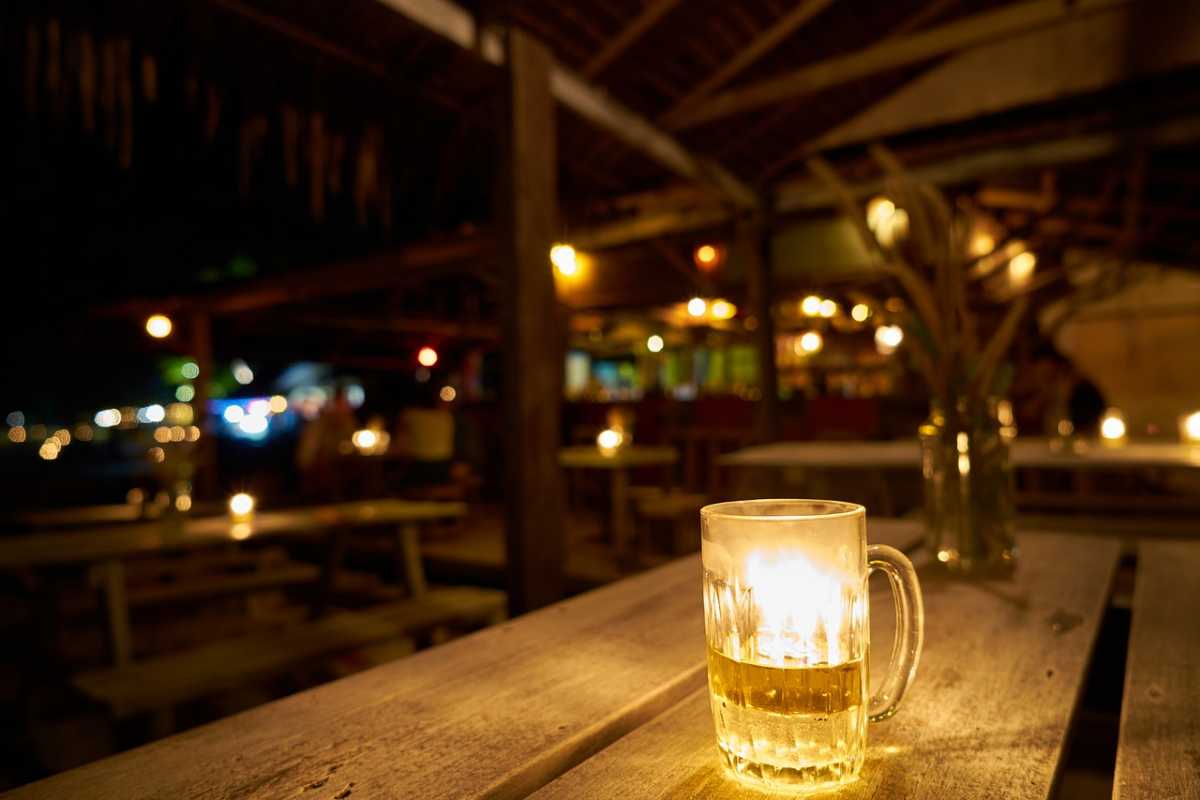 20. Multi-coloured Fresh Beer 
Try out passion fruit, seaweed, black and original fresh beer at Fresh Beer Batam Centre. A pint of beer costs only IDR 15000 on an average.
21. Maldives 
It is mango smoothie with curacao and grenadine syrup, served in a tall martini glass at Chemistree Café.
22. Lychee Martini Drink 
It is a famous cocktail with a bit of a sunset twist served at Ombak Bar.
23. Craft Beer
Ice cold signature craft beer at Brewsky & Co, with deep-fried pork knuckle bits is one of the most popular drinks in Batam.
Places to Eat

Affordable Vegetarian Restaurants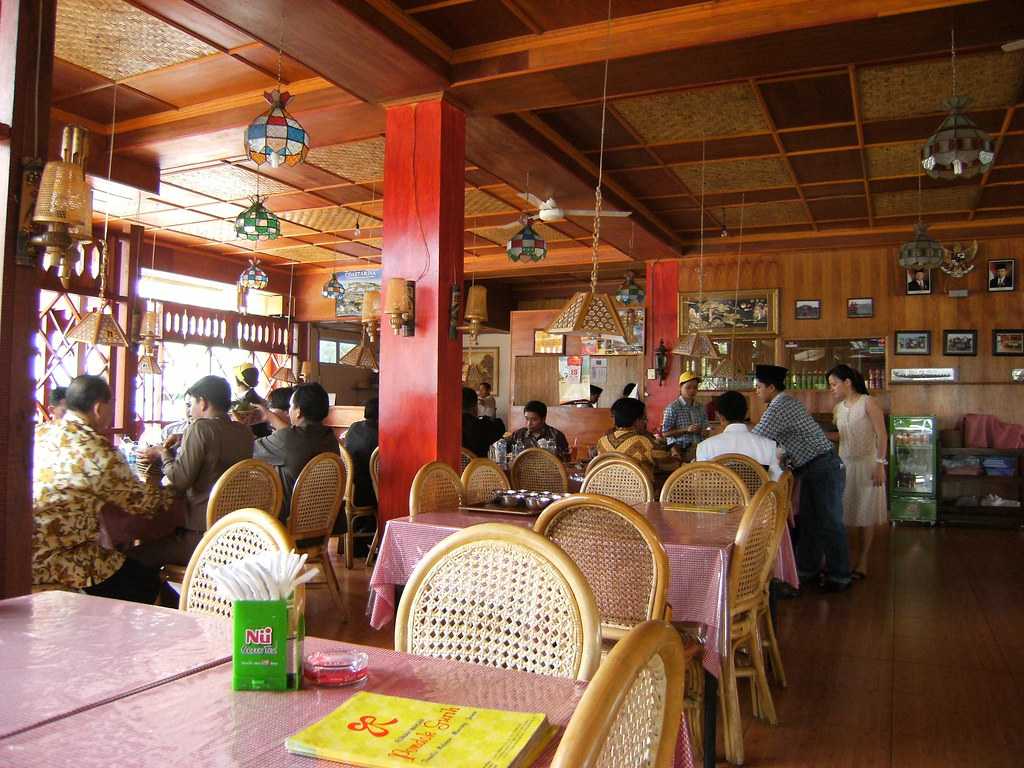 If you prefer vegetarian food, you do miss out on the tender Batamian meat recipes, but simultaneously, you get to taste the finely cooked vegetarian recipes, which will make you wonder if vegetarian food has ever tasted so good.
1. Moon Vegetarian Restaurant
Open Hours - 7:30 AM to 8:30 PM
Speciality - Indonesian Chinese stir fried vegetable recipe, Cap Cai, cooked in either red or white sauce, according to your preference.
2. Restaurant Nature Vegetarian
Open Hours - 10:00 AM to 9:00 PM
Average Cost per person - IDR 41,000 
Speciality - Kopitiam Style stir fried HK Kailan with Mushrooms.
Top-Rated Food Courts in Batam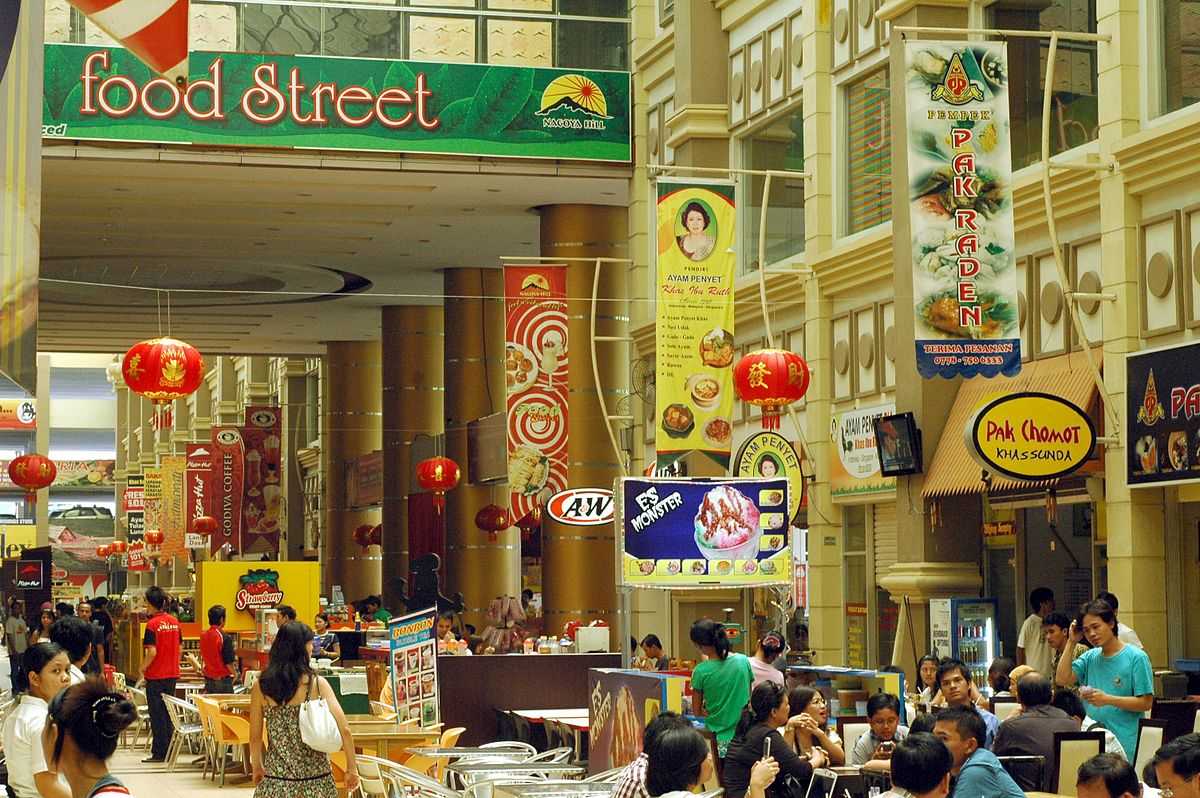 In the local food Courts of Batam, several hawker-style outlets participate in serving plates full of Batamian deliciousness to people. These food courts are economical and usually located in a mall, which gives easy access to some affordable spas and shopping stores nearby. If you are looking for a place, where you can enjoy a genial meal with a group of four to five without having to burn a hole in your pocket, food courts are a place you don't want to miss out on. Try out any of the unique items mentioned below from these top-rated food court stalls in Batam, and you will relish the flavours and the ambience of eating at a place, crowded by people of different ethnicities and culture, forever.
3. A2 Food Court
Open Hours - 7:30 AM to 1:00 AM
Speciality - A2 food court is leading the game because of the variety of options one gets to choose from.
Along with the traditional dishes of Batam like Mookata (BBQ Pan Pork), NasiAyam (Hainanese Chicken Rice) and Sio Bak (Crispy Roast Pork), A2 food court serves multiple cuisines and Batam's very own delectable seafood.
Tips - On a Saturday or a public holiday, if you happen to visit around 8:00 PM, you might have to wait to grab a seat, so try to arrive early, somewhere around 6:00 PM.
4. Windsor Food Court
Open Hours - 6:00 PM to 2:00 AM
Speciality - Windsor Food Court is famous for its variant menu option which features seafood dishes along with traditional dishes like Ba Kut Teh and Chicken Rice. Do try out the Sambal Stingray fish recipe, more popularly known as Ikan Bakar in the native language. The place feels lively at night with family and friends sharing a comfortable and delicious meal listening to people sing at the Karaoke Stage.
Tips - In comparison to other food courts of Batam, Windsor food court is fairly expensive, with one dish costing IDR 80,000 on an average.
5. Utama 98 Food Court
Open Hours - 5:00 PM to 12:00 AM
Service - Located near DC Mall, Utama 98 food court serves mouth-watering Ayam Penyet, an Indonesian style fried chicken with sambal and cucumber.
Hightlights - It is popular among the locals because of the Saturday DJ night.
6. Astro Food Court (Bak Kut Teh)
Open Hours - 8:00 AM to 10:00 PM
Service - Astro Food Court is perfect for that evening hunger between two distant meals as the stalls there feature some of the most popular snacks of Indonesia to munch on.
Highlights - Don't miss out on the Sate Padang, Bak Kut Teh and Roti Jala with Kari, which cost IDR 20,000 per plate only.
Finest Seafood Restaurants in Batam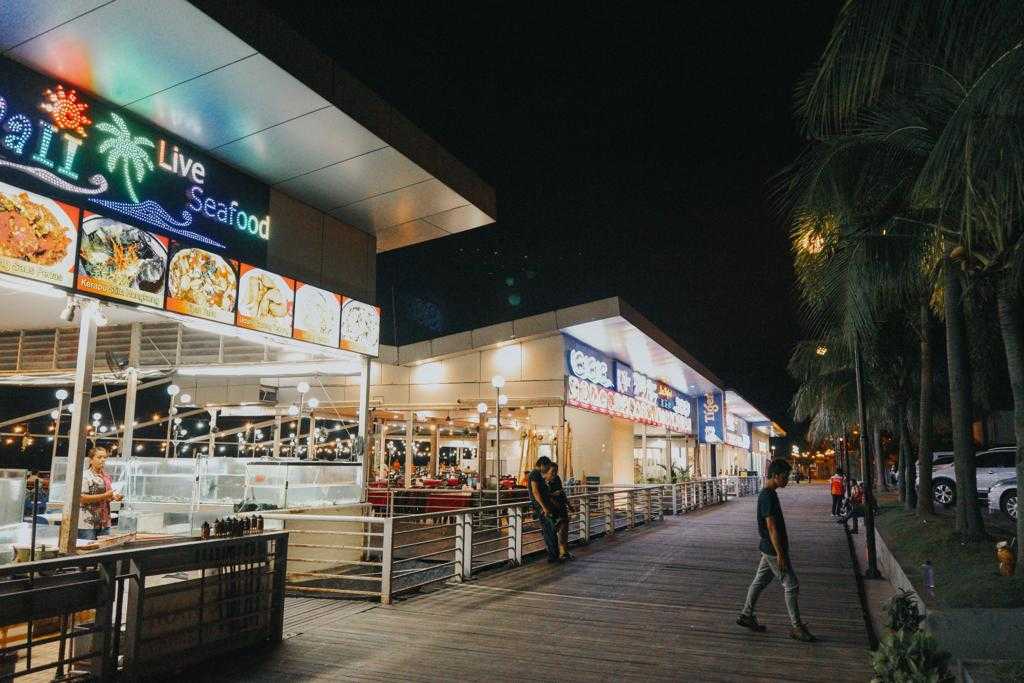 While you are in Batam, taste the city in its traditional fresh seafood dishes at these restaurants alongside the Barelang Bridge. Some of the restaurants and stalls are open all night, and you can buy seafood from the markets owned by them, and they will cook the seafood fresh, just for you. Some of the markets also have a wooden complex perched upon the water with bamboo. Make sure to rehydrate yourself with a coconut machete or strawberry mocktail while enjoying a hearty meal at any of these seafood restaurants.
7. Barelang Seafood Resto
This restaurant serves fresh seafood; you get to eat gazing at the view of the scenic Barelang Bridge. Grilled seafood takes longer than the steamed ones, so buy the fishes/other seafood considering how much time you have in your hand.
Open Hours - 9:30 AM to 8:00 PM
Average Cost for two - IDR 1,72,000 
8. Rezeki Seafood
Rezeki Seafood has a decent ambience with a well-structured building which overlooks the ocean through the glass windows. Kelong style recipes are the best here, including Saos Padang crab, drunken prawns, cakwe udang and fresh flower crab. You might find it challenging to drive to the location all on your own; it is best to take a taxi ride there.
Open Hours - 9:00 AM to 9:00 AM
Average Cost for two - IDR 1,80,000 
9. Golden Prawn Seafood Restaurant
Golden Prawn Seafood Restaurant doesn't serve any chicken recipes, but it offers a variety of vegetarian as well as non-vegetarian seafood options. It is low-budget and quite decent in its quality of food with just a snag in its ambience, i.e., it is not non-air conditioned.
Open Hours - 9:00 AM to 11:00 PM
Average Cost - IDR 1,50,000 for two people
Top-Rated Indonesian Restaurants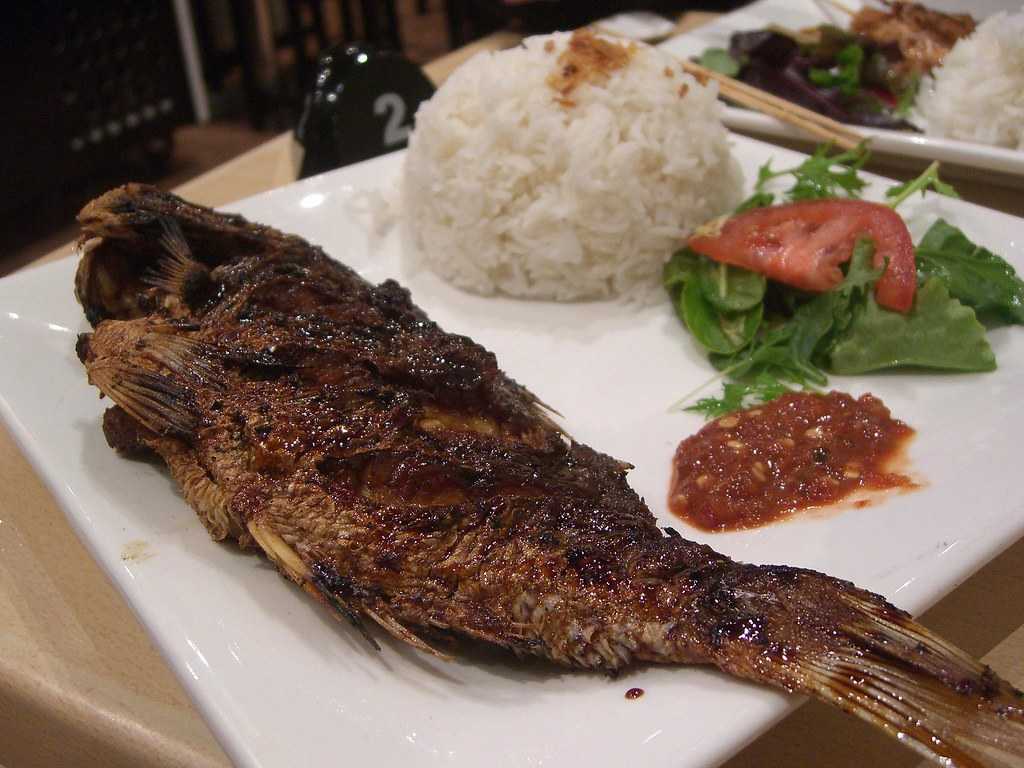 10. RM Mie Tarempa
Open Hours - 8:00 AM to 10:00 PM
Speciality - Batam's signature bread, Luti Gendang, lightly stuffed with caramelised onions and spicy fish floss and Lempa, sticky rice steamed in banana leaves with a lot of suffused flavours.
11. Restoran Pondok Batam Kuring
Open Hours - 11:00 AM to 9:30 PM
Speciality - Spicy Adam Pedas (fish stew), a rice dish named Nasi liwet cooked in Southeast Asian spices, coconut milk and chicken broth and Karedok, a peanut sauce vegetable salad.
12. Ikan Bakar Cianjur
Open Hours - 10:00 AM to 10:00 PM
Speciality - Sundanese style Nasi liwet, fried water spinach and prawns Petai.
Locally Famous Street Food Stalls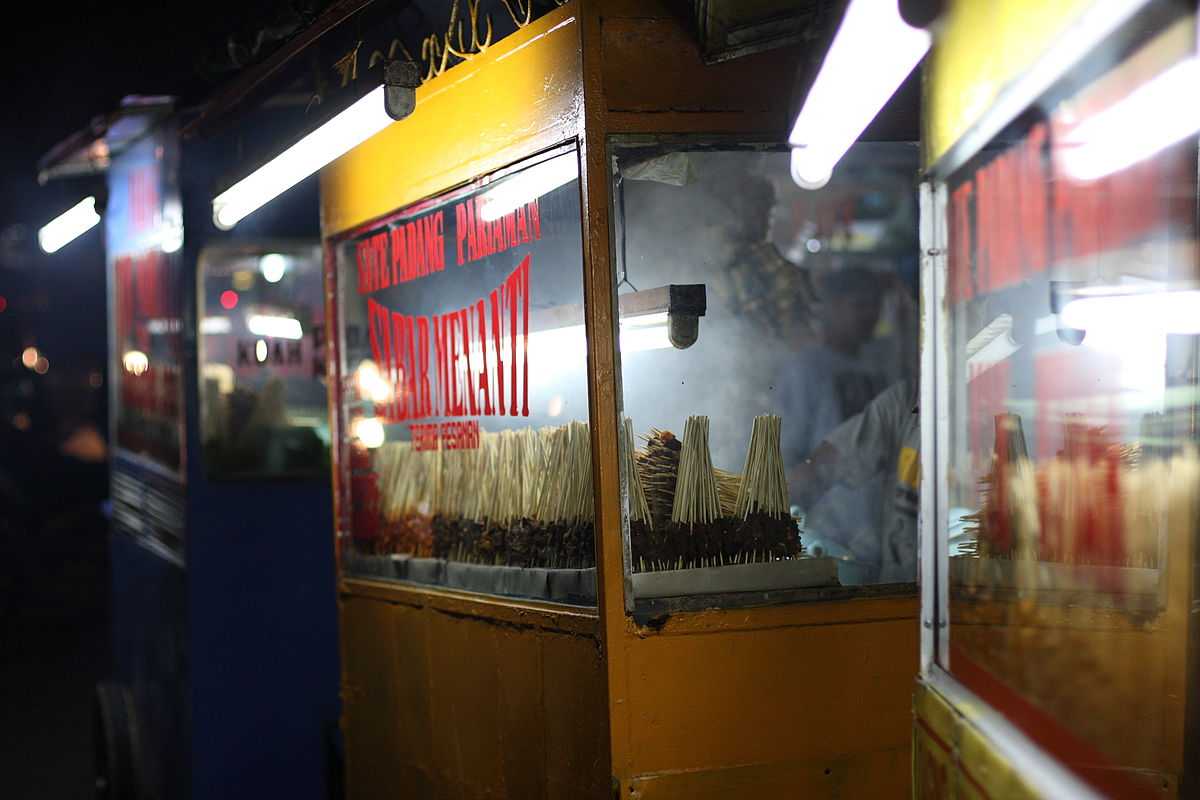 The local streets of Batam are different every evening, more lively, more diverse and even more memorable. These are some of the famous street food stalls if you are into discovering the food in Batam on foot, at the stalls where a native Batamian is a cook instead of a Michelin Star Chef.
13. Ayam Bakar Chaniago
Open Hours – 4:00 PM to 12:00 AM
Speciality - BBQ Chicken
14. Martabak 818
Open Hours - 3:00 PM to 10:30 PM
Speciality - Min Jiang Kueh (Peanut Pancake)
15. Miso Ajo Selat Panjang
Opening Hours – 6:00 PM to 12:00 AM
Speciality - Mamak Style Food, Indomie Goreng, Nasi Goreng
16. Acia Ikan Bakar
Open Hours - Throughout the day with a one hour break from 12:00 PM till 1:00 PM
Speciality - Signature BBQ dish grilled stingray, Mie Ekonomi, Cha Kue, Oyster Omelette.
Locally Famous Hipster Cafes
These chic cafes are trendy among the youngsters of Batam as they are trendy, have an extremely well-designed interior décor and a menu of classic snacks and beverages to choose from.
17. Chemistree Cafe
Open Hours - 12:00 PM to 10:00 PM
Speciality - Sate Cireng, Butter Beer and a drink named Maldives.
18. Lee's Café and Bar
Open Hours - 11:00 AM to 12:00 AM
Speciality - Beef Cheese Dakgalbi, Giant Burger, Hainan Chicken Rice and Yellow Cheese Lava Cake.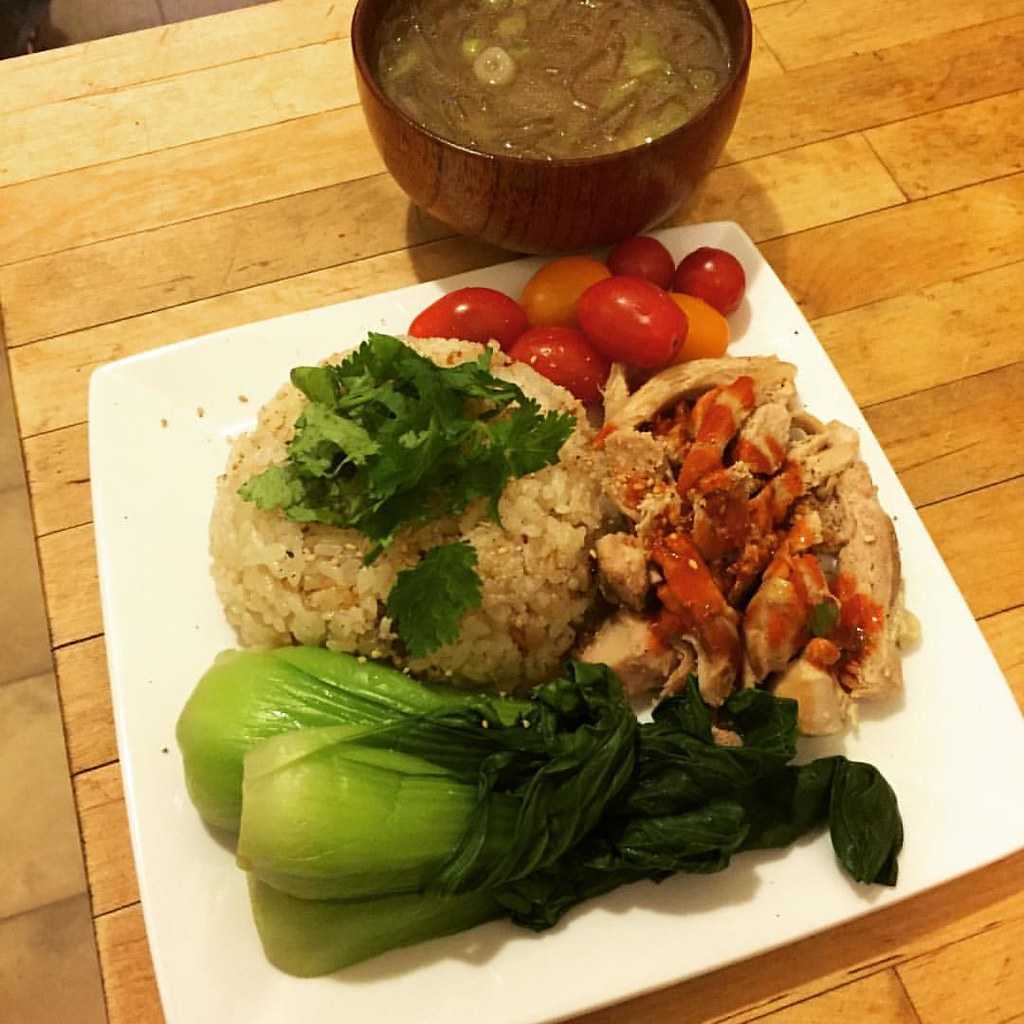 One Day Guide For a Classic Batam Food Experience
1. Breakfast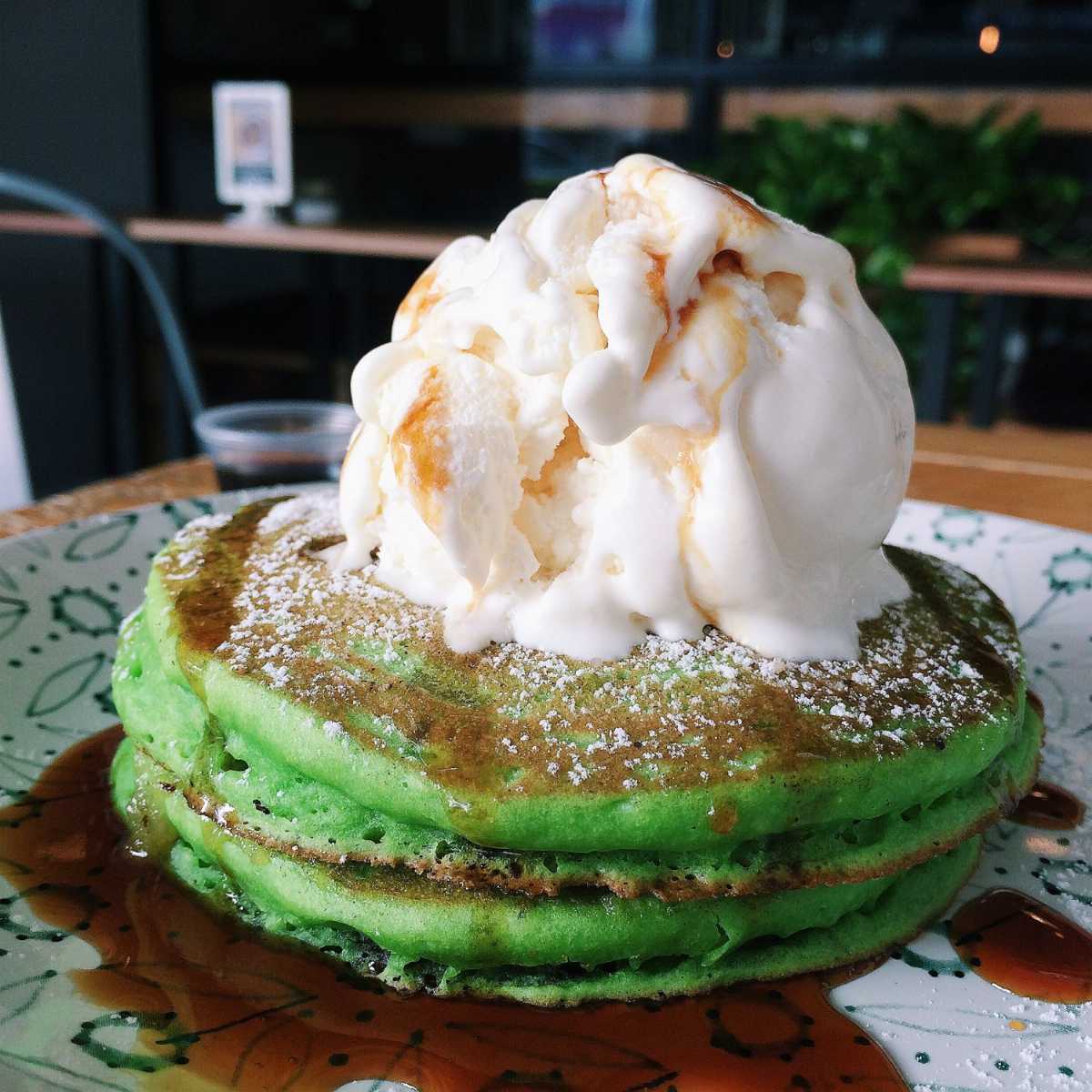 Start your Sunday Morning with Pandan Gula Jawa Pancake topped with a scoop of vanilla ice cream at Chemistree Café.
2. Lunch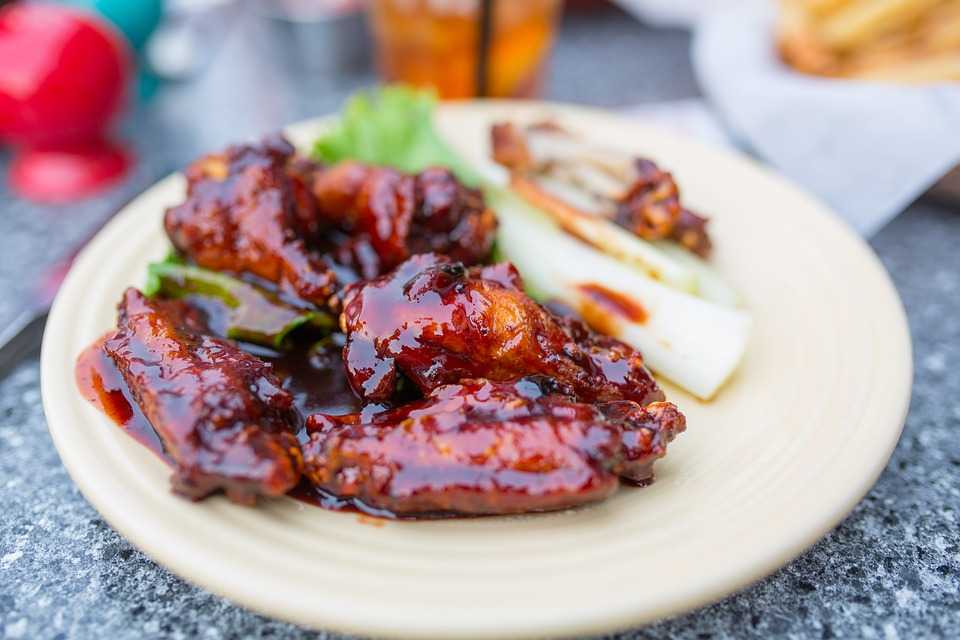 Head to A2 Food Court, where you can choose from over thirty different food stalls serving a variety of cuisines including the local dishes like chilli crab and BBQ Chicken Wing.
3. Snacks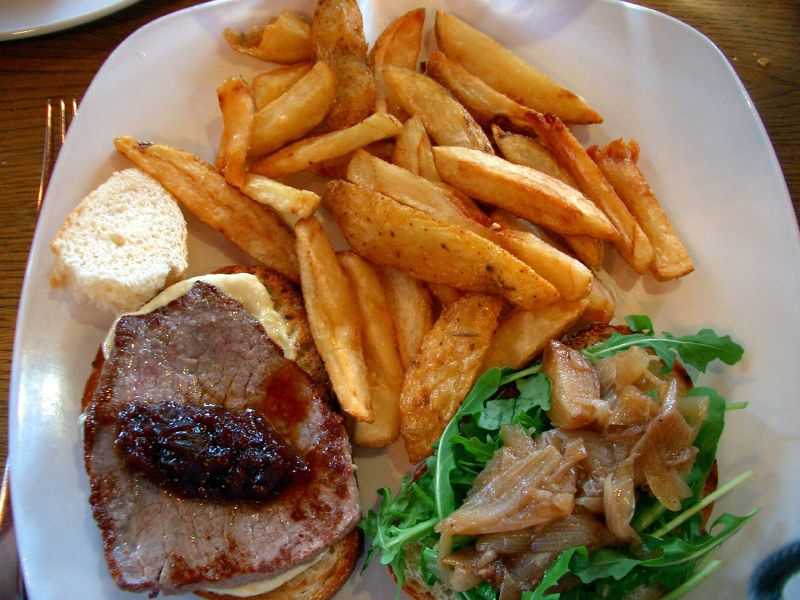 Try out Lucy's Oarhouse and Tavern's steak sandwiches or fish and chips to satiate your evening hunger.
4. Dinner
Appease your appetite by dining at
Padang
Café and Restaurant. Try out Ayam Penyet, deep-fried flattened chicken coated in South-Asian spices with a bowl of rice, stir-fried vegetables and sambal.
5. Dessert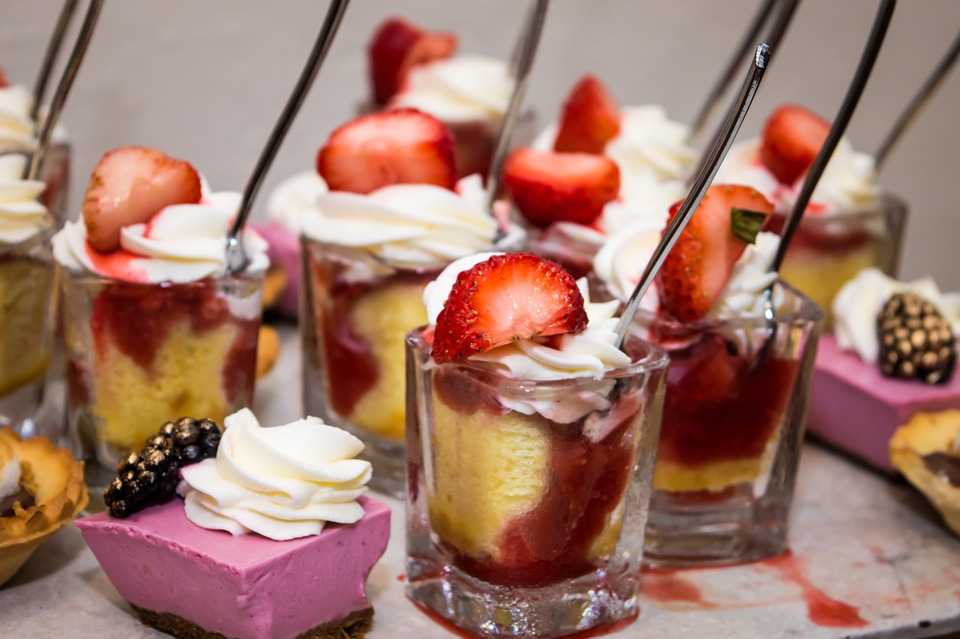 Savour the Strawberry shortcake waffle, Hot Skillet brownie and Pecan Pie at Anchor Café and Roastery. Other delicious desserts options in Batam include Injeolmi Bingsu and Classic Chocolate Bingsu.
Tips and Precautions
Eat uncooked food or salad only at places which are hygienic and run by the stringent healthy food policies.
If you have any food allergies, be cautious about what you eat. Know your ingredients before ordering.
Behave courteously at restaurants and tip the waiters on your way out.
In the menu of most restaurants and cafés, the cost of a dish is not mentioned adjacent to them. So, make sure you have enough Indonesian Rupiahs to pay for if the bill happens to be slightly up your budget.
Batam is a fantastic place to be in and an even more incredible place to eat in. And now that you know everything there is to Batamian Cuisine and restaurants, you are free to choose your way of exploring food in Batam. Just don't forget to click those delicious food pictures for your Instagram feed.