Museums
are for storing and exhibiting objects of historical, artistic scientific, or cultural interest. These objects include paintings by legendary artists, historical artefacts, manuscripts, sculptures and so on. But have you heard of a noodle museum, and especially one for toilets? Yes, these museums exist. So here are the nine weirdest museums in the world because nothing grabs more eyeballs than bizarre things found on the internet and also in the real world.
Although there is an upside to this particular topic because it talks about museums. Here we have a list of the weirdest museums in the world. Let's get right into it, shall we? 
1. Avanos Hair Museum (Turkey)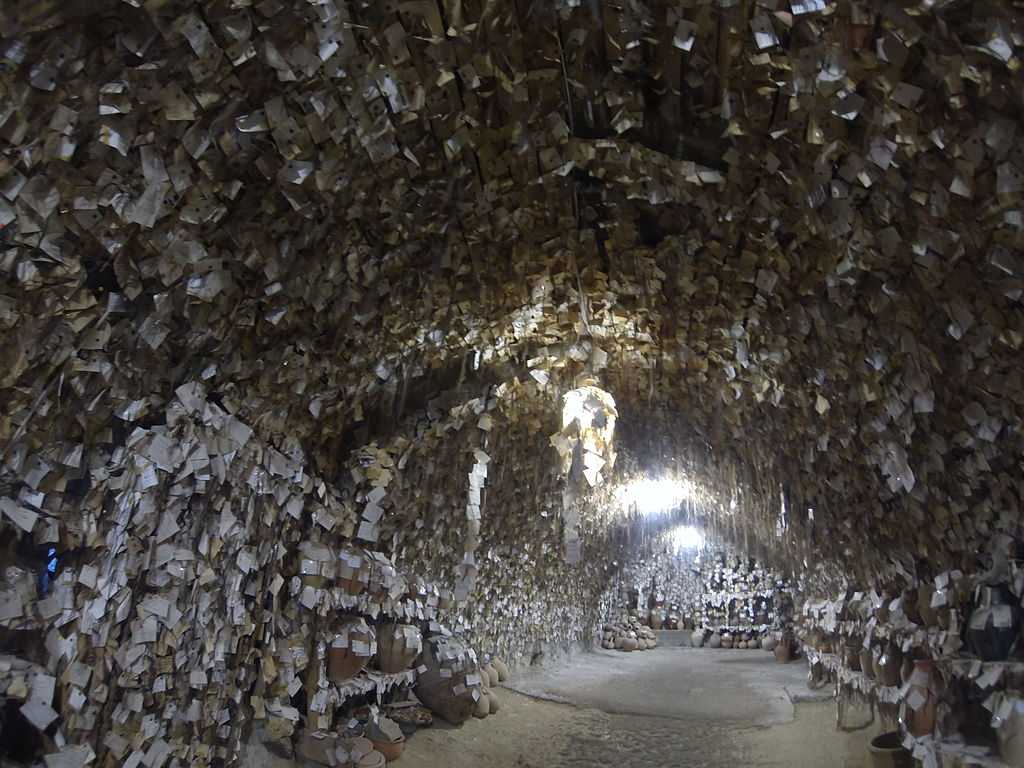 Knowledge is in the (h)air at Avanos' unique museum and this is truly one of the weirdest museums in the world. Incorporated with 16,000 samples of different hair, the museum is a creepy yet interesting place to check out. The story behind it goes like this: Chez Galip, a local potter while bidding farewell to his friend, wanted a souvenir to remember her by. For reasons unknown, she chose to cut off strands of her hair and hand it over to him. The potter fondly stuck the souvenir to his shop's wall and told the story to the tourists and visitors who passed by. The story was enjoyed by literally every visitor, which resulted in them leaving back a sample of their hair, turning the shop into a local museum. Started in 1979, the museum still attracts a large number of curious tourists.
Entry Fee: Free
Timings:
Weekdays - 8:30 AM to 7:30 PM
Sunday - 10:00 AM to 4:00 PM
Address: Yukarı Mahallesi, No: 24, 110. Sk., 50500 Avanos/Nevşehir, Turkey
2. Cup Noodles Museum Osaka Ikeda (Japan)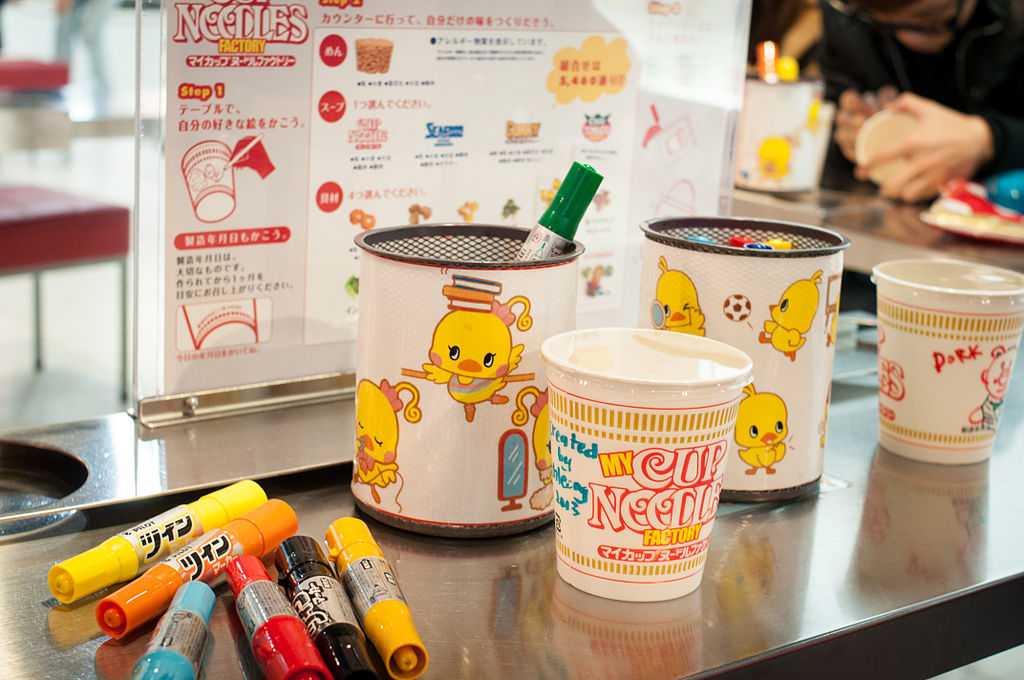 Osaka, the origin city of cup noodles, houses one of the kookier of the weirdest museums in the world. There are various attractions and exhibits inside the museum which will provide a visitor with an in-depth knowledge of these famous noodles. There's a tunnel with a lineup of over 800 product packages showing the evolution of a single product into a global dietary culture in a span of half a century. Witness the entire process of making cup noodles, right from scratch in the Cup Noodles Factory. You can also make your own noodles along with its packaging and choose from a wide selection of cups too.
Entry Fee: Free
Attraction Fees: 300 Yen for My CUPNOODLES Factory
Timings: 10:00 AM to 6:00 PM
Address: 2 Chome-3-ï¼" Shinko, Naka Ward, Yokohama, Kanagawa Prefecture 231-0001, Japan
3. The Museum of Bad Art (Massachusetts, USA)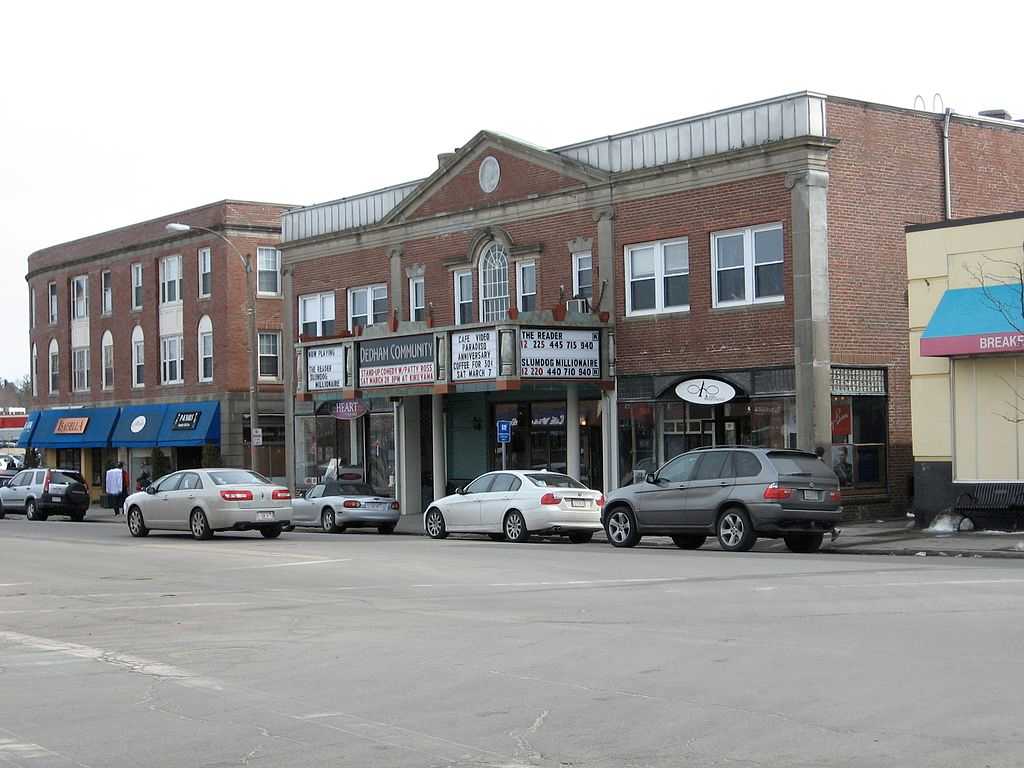 The best of good art pieces get a spot in museums. So it's fair enough for the worst art pieces to get their own museums as well. Or maybe not. Anyway, the Museum of Bad Art in the USA dedicates its collection to lousy art. As simple as that. It's a niche that has its own audience and is working great for the institution as well as the visitors. They have a wide collection of work, from bad work of talented artists to artists barely in control of their brush. A trip to this museum will definitely make you feel good about your artistic skills. Feeling low about your artistic talent? You know where to go.
Note: The museum is currently closed for renovation and has not mentioned a reopening date yet. Keep a check on their website and Facebook page for updates.
4. Sulabh International Museum Of Toilets (Delhi, India)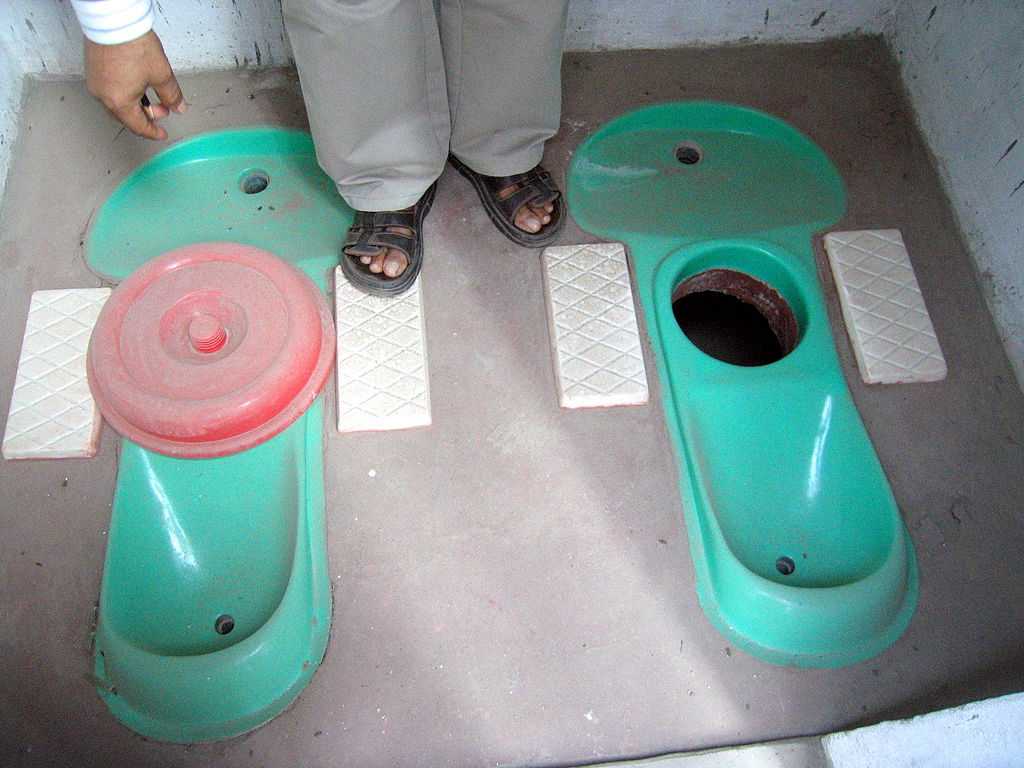 Wanted to know the history of toilets from the present times to 4500 years ago? The International Museum of Toilets has got all the answers. This unique museum features rare facts, pictures, and toilets from plain chamber pots to luxuriously decorated Victorian bathrooms. Some of the toilets, like the ones belonging to the medieval period, some shaped like a treasure chest, one disguised as a bookcase, are all noteworthy objects and will surely amuse you and is truly one of the weirdest museums in the world. 
Entry Fee: Free
Timings:
Weekdays - 8:00 AM to 8:00 PM
Sunday - 10:00 AM to 5:00 PM 
Address: Sulabh Bhawan, RZ-83, Palam Dabri Marg, Mahavir Enclave, New Delhi, Delhi 110045
5. Torture Museum Amsterdam (Netherlands)

Europe has a history when it comes to giving the most painful punishments to criminals. Torture Museum in Amsterdam has been listed under the list of unusual museums because of the eerie instruments found in the place. It has an extensive range of torture devices in small, dark rooms. Guillotine, thumb screws, iron maiden, the flute of shame, skull crusher, Catherine Wheels, Judas, and Scold's bridle are some of the objects placed inside the museum. Some of the devices are inside glass covers, while others can be touched. The low lighting and dramatic design of the place will give you a sense of gloom and suffering.
Entry Fee:
Children - EUR 4
Adults - EUR 7.50
Timings: 10:00 AM to 11:00 PM
Address: Singel 449, 1012 WP Amsterdam, Netherlands
6. The Museum Of Sex (New York, USA)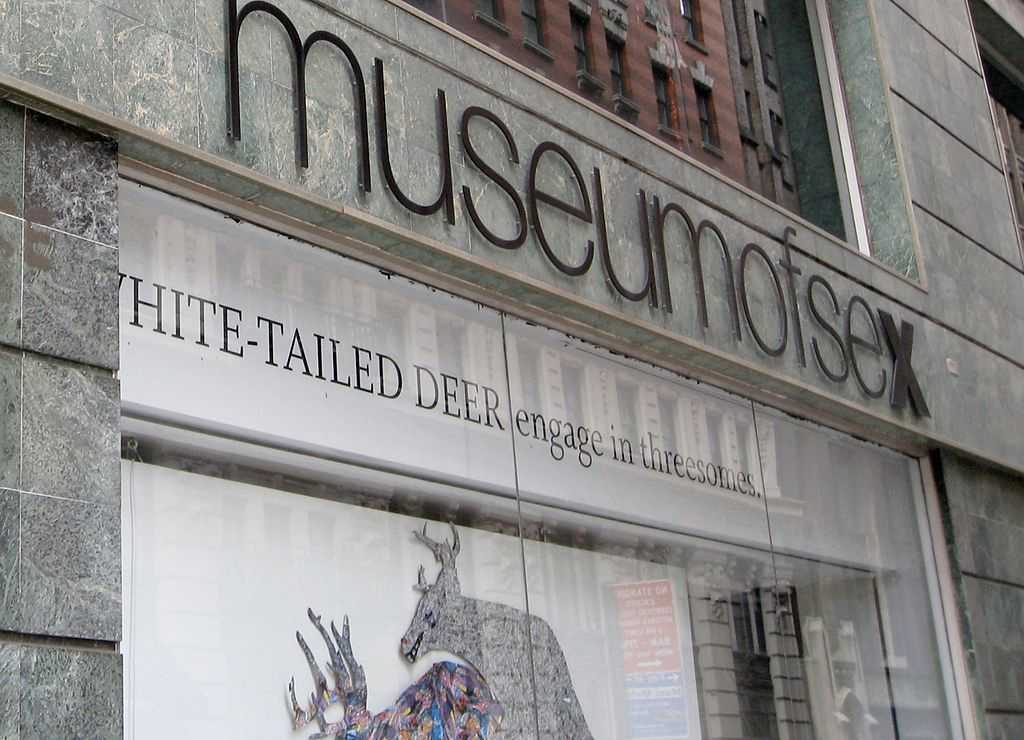 The Museum of Sex's mission is to present and preserve the history, cultural significance, and evolution of human sexuality. The museum hosts several exhibitions, programs, and publications that encourage public enlightenment, engagement, and discourse. There are over 15,000 artefacts, photographs, costumes, and works of art all related to sex. To spice it up, the museum also has a bouncy castle made up of breasts because why not? The museum has gained recognition over some time, with academic institutions planning group tours for their students and tourists flocking in large amounts.
Entry Fee: USD 20
Timings: 10:30 AM to 11:00 PM
Address: 233 5th Ave, New York, NY 10016, USA
7. International Spy Museum (Washington, DC, USA)
From Jason Bourne to James Bond, no profession is cooler than being a spy. The impact of spies is significant not only in movies but also in the real world. The International Spy Museum offers a global perspective on this unique and invisible profession. The museum features a collection of spy gadgets that are never seen before by the public. This knowledge hub focuses on human intelligence and enlightens visitors with the roles played by spies in historical events. Their collection includes a lipstick pistol, spy cameras, spy cars loaded with machine guns and hi-tech features, shoes with hidden microphones, fake currencies, and more. What's more? You can become a spy as well and start your own adventure by participating in fun-filled games at the venue.
Entry: USD 14 to USD 25
Address: 700 L'Enfant Plaza, SW Washington DC 20024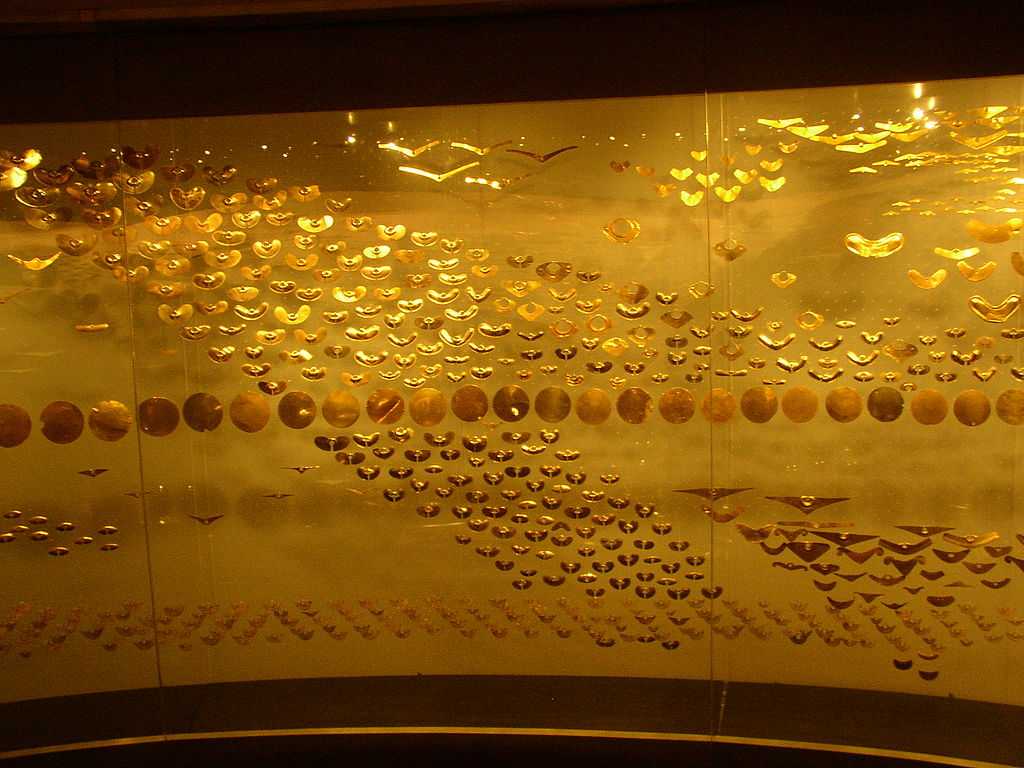 All that glitters is literally gold at the Gold Museum in Bogota. The place displays the largest number of gold artefacts, pre-Columbian gold in exhibition rooms. In addition to pure gold pieces, the museum also houses gold pottery, shells, stones, gold fitted in textile and wood objects, and more. Over 500,000 tourists visit the museum, making it one of the most visited places in the city. Love all things shimmery and gold? This is your place to be.
Entry Fee: USD 2
Timings: 9:00 AM to 6:00 PM
Address: Carrera 6 #15-82, Bogota, Columbia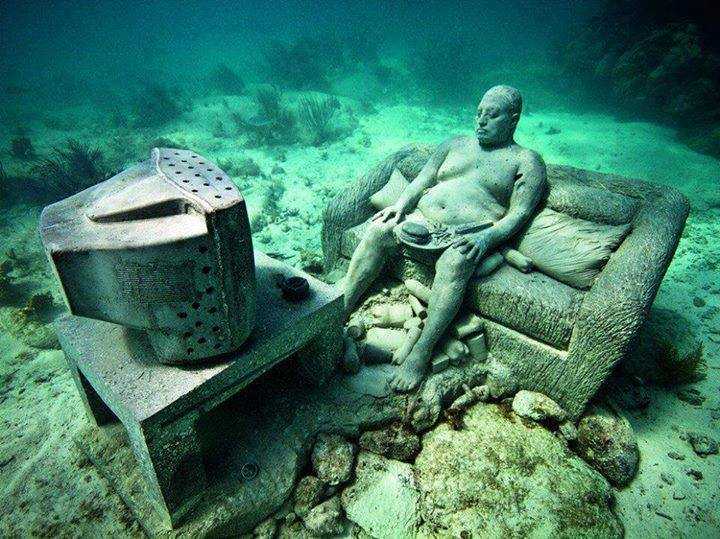 The underwater museum in Cancun, Mexico is a breathtaking and unbelievable sight. The pristine waters of Cancun showcase over 500 statues and sculptures underwater, all life-sized and fixed to the bed of the sea. This unique sight can be witnessed through glass boats, scuba diving, or snorkelling. The museum demonstrates the interaction between environmental science and art and also forms the biggest artificial reef in the world.
Tour Charges:
Snorkelling - USD 58
Scuba Diving - USD 90
Glass Boat Ride - USD 47
Timings: 9:00 AM to 5:00 PM
Address: Cerrada Las Golondrinas 24, Alfredo Bonfil, 77560 Cancun, Q.R., Mexico
Have you ever been to any of these weirdest museums in the world? Do you wish to visit them at least once? Which is your favourite, or have we missed out on any of your favourites? Let us know in the comments below!