About Sikkim
Paragliding in Sikkim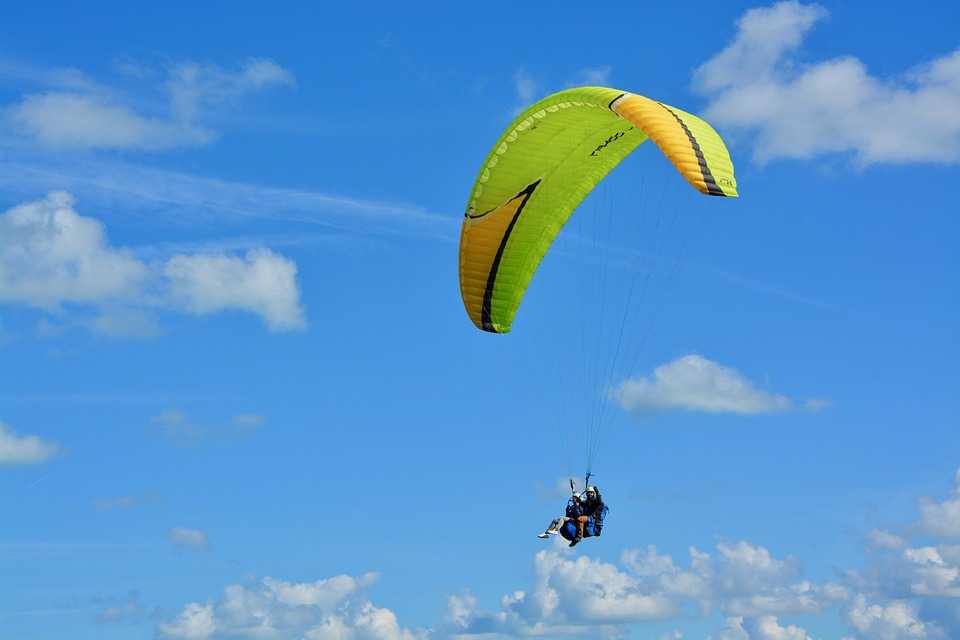 How 
about flying like a bird and getting the view of the Kanchenjunga Mountains and quaint villages enclosed in verdant greenery? This is the sole reason why the new adventure sport, paragliding is gaining immense popularity in Sikkim. This small state is the home to the excellent ridges and sites that will definitely give you a vivacious paragliding experience like never before. The gush of strong wind, chasing clouds, green fields, and snaky roads add a thrill to the activity.


Best Time for Paragliding in Sikkim
The best time for paragliding in Sikkim is during the summer months (March to June) as well as during autumn (September to November). The climate is pleasant and nature is at its best during this time of the year.
Type of Flights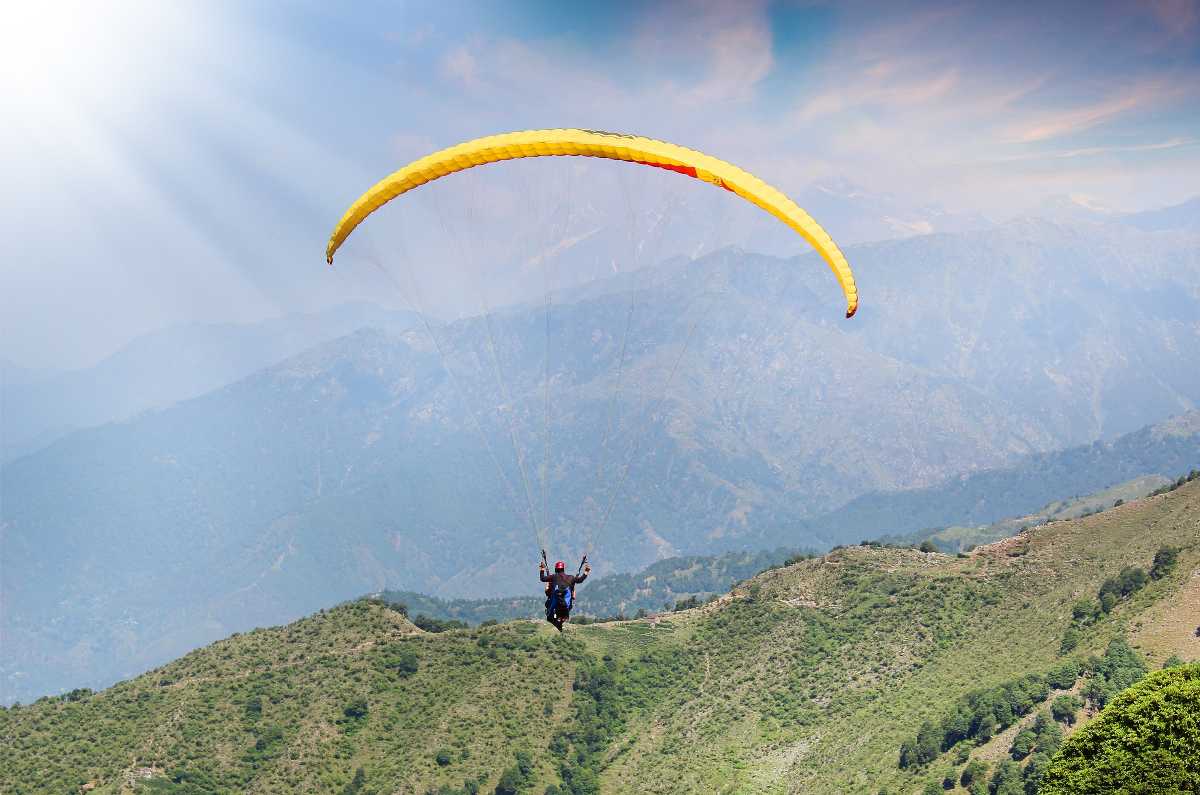 1. Medium Fly
There are two kinds of paragliding flights. The first one is known as Medium Fly. If you opt for this option, you will be flying at a height of 1300 to 1400 metres and the duration is 5 to 10 minutes. From the medium-altitude, you will get to witness the Himalayan ranges as well as the capital city of Sikkim, Gangtok.
Take off-site:
The take-off site for the Medium Fly is Baliman Dara which is near Gangtok.
Landing site:
The landing takes place at Reshithang Sports Village in a stadium field.
Price:
INR 2500
2. High Fly
The second option is the High Fly which takes place at a height of 2200 metres and the duration is 15 to 20 minutes. From the higher altitude, you will be able to witness the Kanchenjunga ranges, snow-covered peaks, and the Tashi viewpoint. Apart from this you also get to savour the view of Gangtok Township.
Take off-site:
The take-off point is Bulbuley Dara, further up from Ranka. It is located at an altitude of 2200 metres.
Landing Site:
The landing takes place at a stadium field which is at a distance of 4 kilometres from the take-off point. This location is at an altitude of 1150 metres.
Price:
INR 5000
Kindly note that Baliman Dara, as well as Bulbuley Dara, are certified paragliding take-off points located in East Sikkim near Gangtok. It can take around two to three hours of time for the entire activity that include ground movements as well as fly time. In case, you want a video for the adventure, you have to pay INR 500 extra.
Notable Operators in Sikkim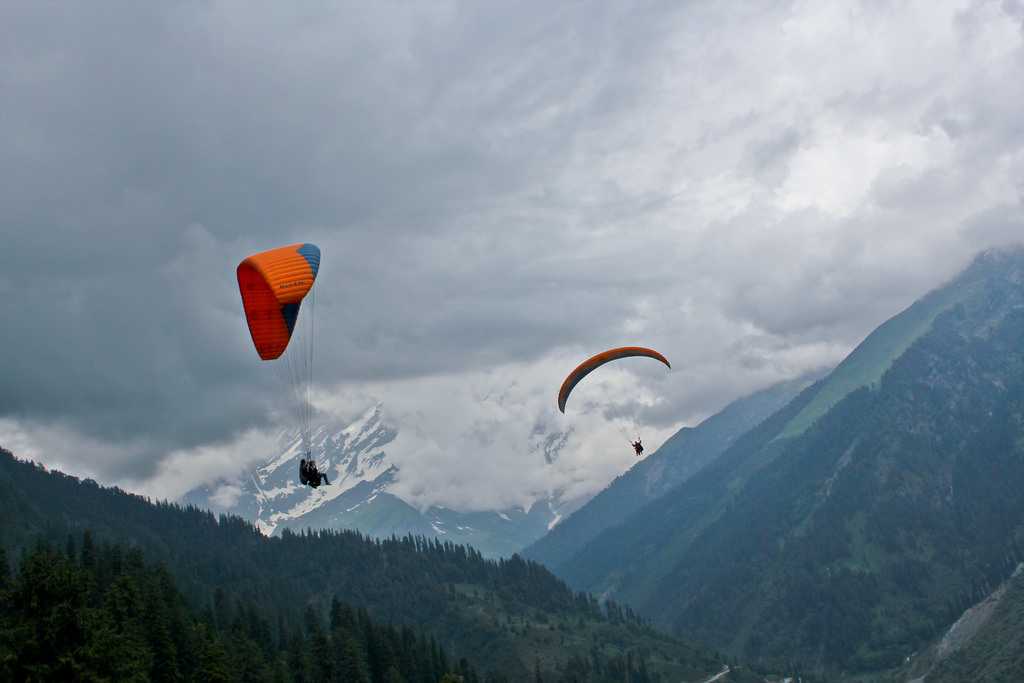 Two of the notable paragliding operators in Sikkim are as follows:
1. Fly Sikkim Adventure
This is the first paragliding operator in Sikkim. They have experienced and certified pilots from the famous Paragliding Association of India.
2. Sikkim Paragliding Adventure Sports Cooperative Society Limited
They have started operations in the year 2010. This association has well trained Sikkimese pilots certified by the Sikkim Government. Sikkim Paragliding Adventure Sports Cooperative Society is affiliated to Paragliding Association of India.
Tips For Paragliding

Every adventure sports come with some safety measures and so is paragliding. These measures will ensure a safe flight when you are engaging in this adventure sport. These are as follows:
Physical fitness is very important, your body weight should not exceed 90 kg
An empty stomach is required during the activity

Clear weather plays an integral role to perform this activity
Do not forget to wear a helmet
Inspect the equipment required for flying namely the parachute and the harness
Make sure that the harness is properly fastened
Tandem flights require participation during takeoff and landing. So, listen carefully to all the instructions given
Make sure to wear comfortable shoes and tight-fitting clothes
Make sure to maintain adequate altitude while landing
Make sure there are no ground hindrances during landing
Paragliding is a seamless blend of fun and adventure. And a trip to Gangtok is incomplete without taking part in this adventure sport. It is a hell of an experience that you will cherish for a lifetime. Your safety is the biggest concern. As a result, this activity is performed under the guidance of certified professionals where there are no chances of failing. After this activity, the picturesque view of the Himalayas, landscapes and villages from the top will be etched in your memory forever.  So, explore Sikkim and experience the best paragliding in our country like never before!