1. Gurusthan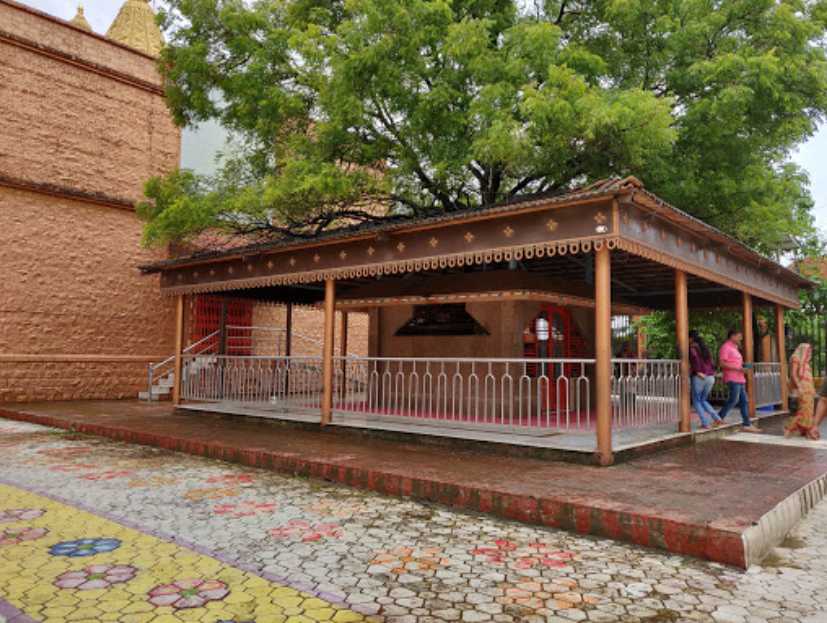 Gurusthan can be literally translated to the "place where the Guru sits". There is a Gurusthan at Shirdi where Sai Baba used to sit. The Gurusthan at Prati Shirdi is the imitation of the same. The place is shaded with a magnificent neem tree. It has a pair of marble padukas and there is a photograph of Shri Swami Samarth. In addition to that, there is also a Shivalinga installed at the place. The Gurusthan is not just a place to relax but it is also used by the pilgrims to do pradakshina.
2. Samadhi Sthan
Samadhi Sthan in Prati Shirdi is the place where the majestic statue of Sai Baba rests in his iconic position with his legs crossed. The walls and the surroundings have been painted with a golden polish and the beautiful silver statue stands out. Reverberating with immense peace and quiet, the inner sanctum is one of the most beautiful sections of the temple.
3. Dwarkamai Mosque
Dwarkamai Mosque, also called the Masjidmayi is indeed a mosque which is the perfect example of tolerance, brotherhood and acceptance. It was built for the muslim pilgrims who came here to pay restects to Sri Sai Baba. There is also a yagna which is a burning pyre that is lit every day at the mosque even today.
4. Chavdi
Chavdi loosely translates to "village office". It is believed that Sai Baba spent a lot of time here. There is a large portrait of Baba that adorns the office. It is known that Sai Baba took his last breath on the bed here. Every Thursday the bed is taken out to be cleaned and is replaced with a palanquin. Women are not allowed in this section.
5. Annachatra
Annachatra, that is also called the Rajwada (Palace), the Annachatra is the dining hall where the Maha Prasad is served. It is also an architectural wonder and it can be easily mistaken for a heritage monument. The 3 storey building is made without using a single brick. The entrance is flanked by two magnificent elephants and the Maha Dwar leads to the main dining hall. There is a kitchen on the right side and the top floor has suites.