As we get used to our same old humdrum life, Friday evenings come as a huge respite for all of us! Haven't at some point, we all debated quitting our jobs and head to a place more calm and peaceful and settle down along the riverside, amidst lush green nature, in a wooden hut or camp in a tent and gaze at the stars all night long? Seems like a dream life, doesn't it?
You can quickly do the balancing act, especially if you stay in
Pune
! The city is nestled between the mighty Sahyadris on one side and the lovely plateau on the other, leaving us with ample options to explore!
We've listed a few places for Camping near Pune: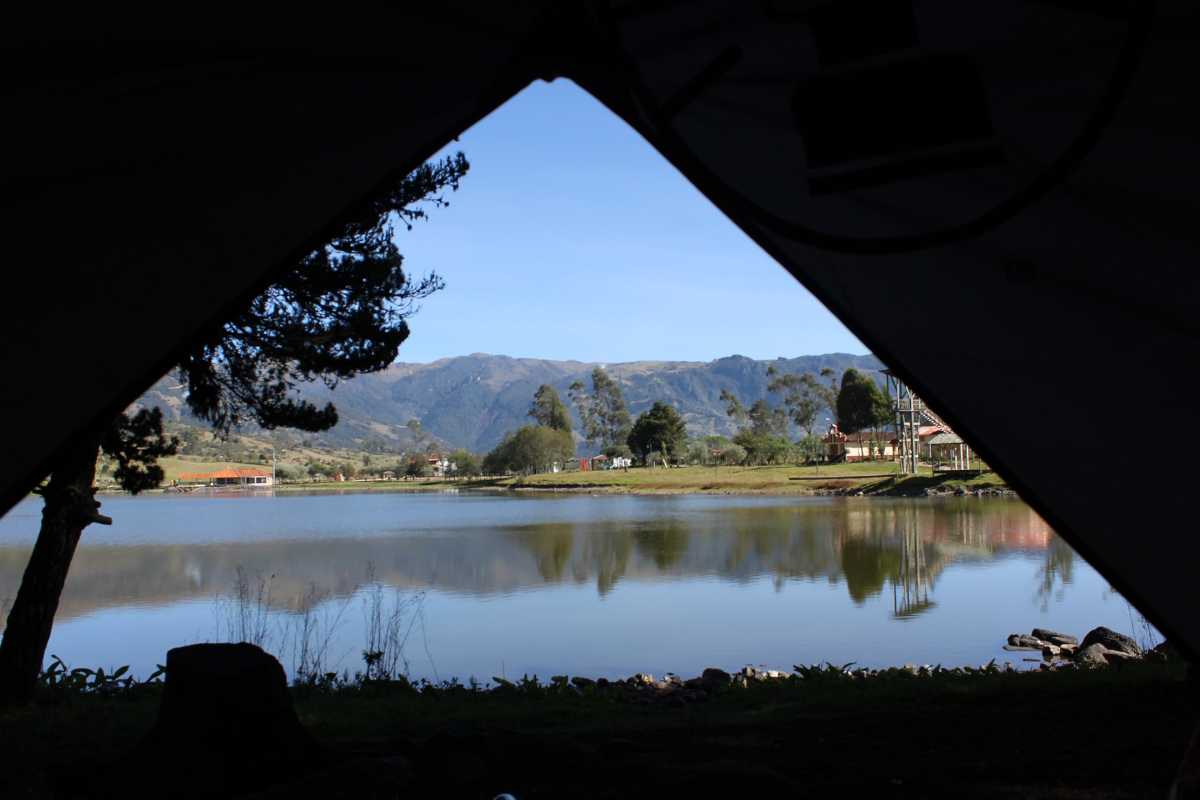 Ever imagined waking up to a lake adjoining your tent, with the last smoke coming out from the bonfire? You can experience all this at Pawna Lake. Situated ten kms off
Kamshet
on the old Mumbai-Pune highway, it makes a scenic location for camping. Various players have their campsites, and their offerings include barbeque, outdoor games, music nights etc. Pawna is the perfect location for a quiet weekend with your friends and family.
2. Kaas Plateau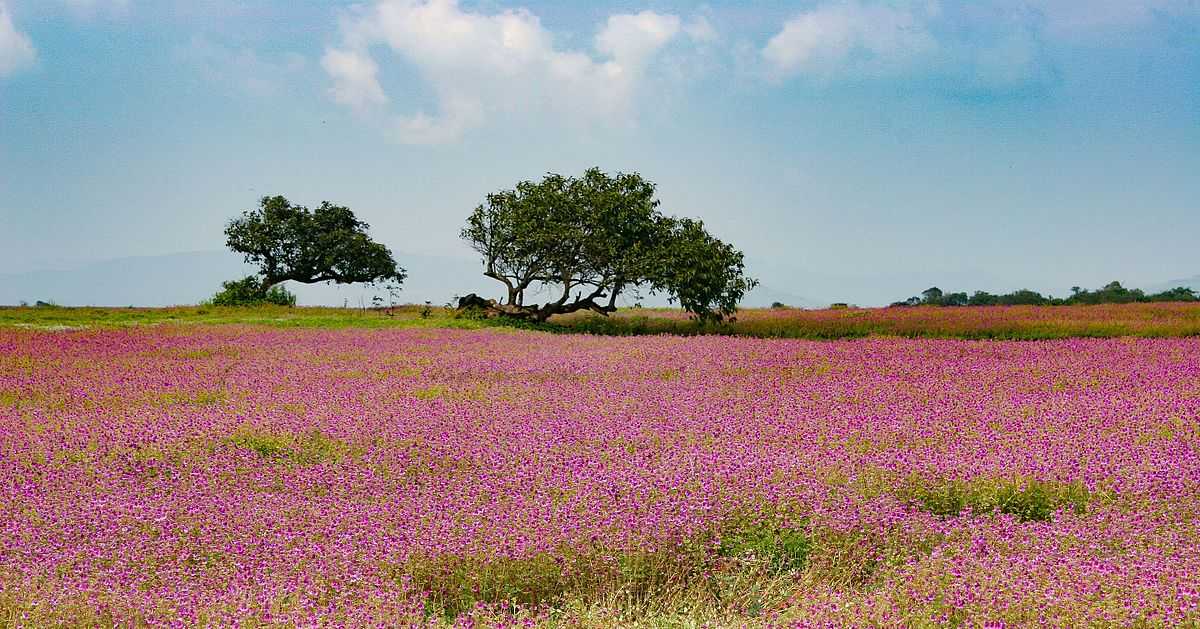 Maharashtra is proud to have its very own Valley of Flowers! And why not? Located at a distance of 136 km from Pune, the place evokes a feeling of being in nothing less than heaven! Kaas is an abode for families and especially for all photography enthusiasts! The best time to visit here is between September and November as this is when the place is at its full glory! It is home to around 850 species of flowers and has plenty of trails for hiking. You have an option of either checking in into one of the camps or pitching your tent. Till recent times, this place was a well-guarded secret, but now people from nearby cities flock to see the blooms, to trek and for photography.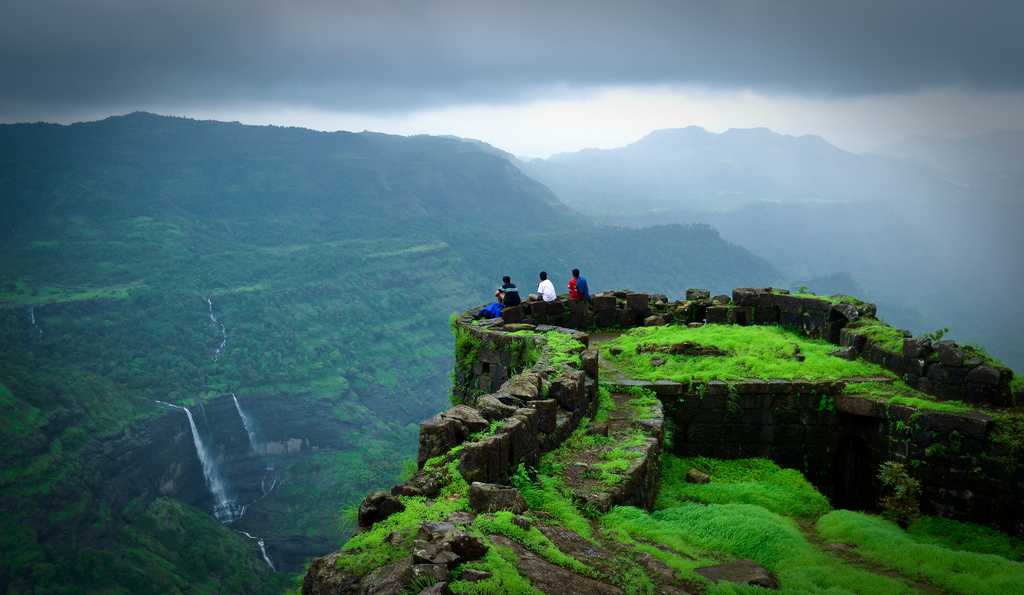 Rajmachi Fort is located about 16 kms from Lonavala. It is one of the most popular trekking and camping destinations. The best part about trekking to the top is that the trek grade is 'easy' making it the most loved destination for beginners and for those who are not looking for too much adventure.
Once you reach atop, you can perch your tent on the open grounds, or you can stay at the villager's homes at a nominal cost. Your breakfast, lunch, and dinner are sorted when the immensely hospitable locals serve you delicious Maharashtrian cuisines!
Other seasonal attractions include seeing fireflies before the onset of monsoons and the Kataldhar waterfall during monsoons. Because it is a trek, winters and monsoons are ideal as the summers tend to get too hot and uncomfortable.
4. Camping in Velhe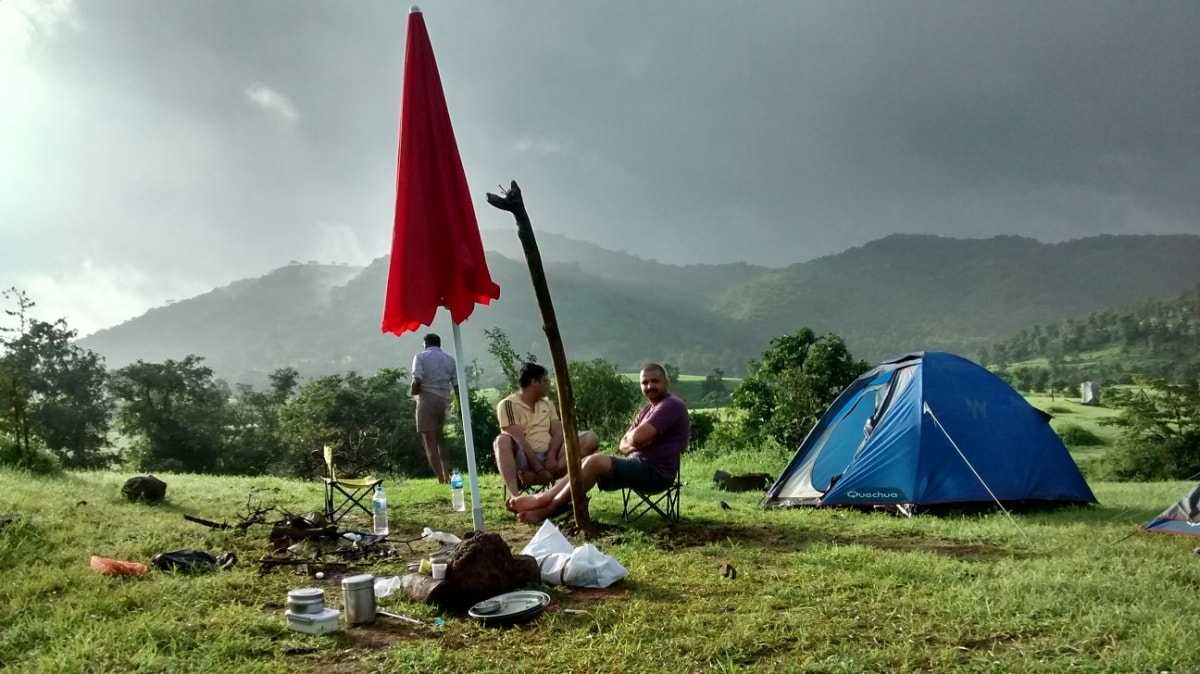 Another off-beat destination about 50 kms (1 hour 45 minutes drive) away from Pune is Velhe - a small hamlet close to nature. A place where you can set up your campsite, or opt for one of the already set up campgrounds, you can do some real good soul cleansing here.
Indulge yourself in various activities like football, cricket, and archery, learn to pitch a tent and enjoy the barbeque and campfire in the evenings.
Monsoons and winters are ideal seasons when you can go camping at Velhe, but the campsites are available whole year round! If you want to go beyond camping, the adventure junkie in you can opt to trek the Torna Fort which is merely five kms away from the village. The fort has the historical significance of being one of the first forts to be acquired by Shivaji Maharaj- the great Maratha warrior!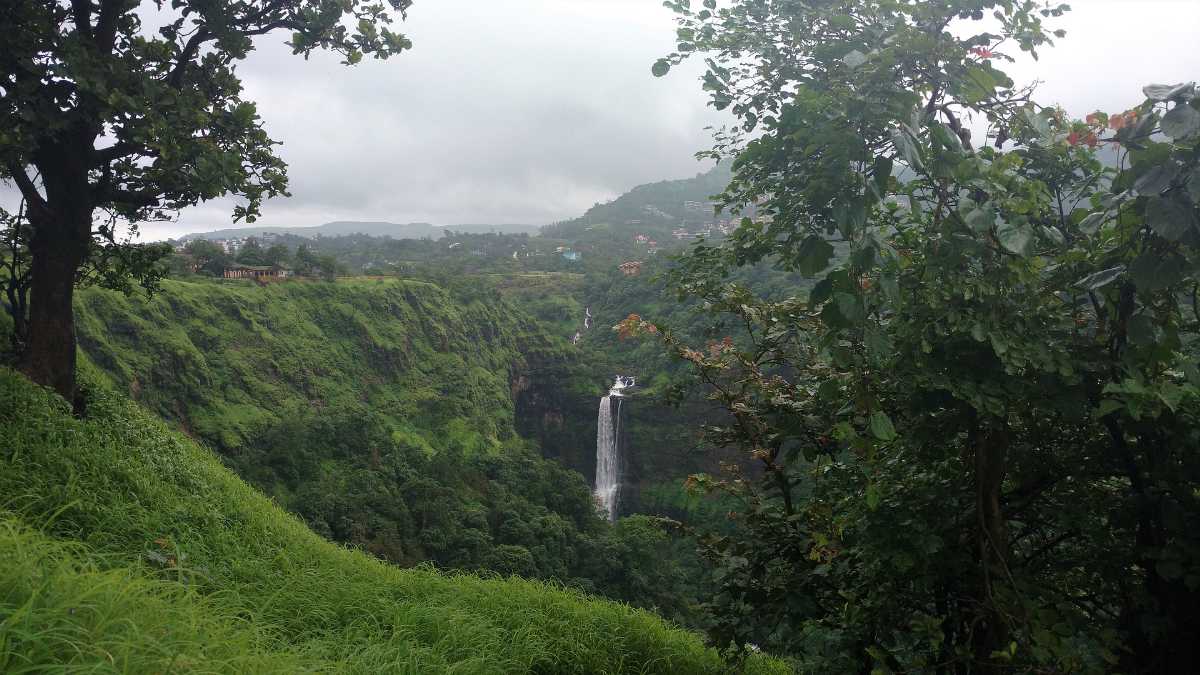 These twin hill stations are an absolute favourite! Located at a distance of approximately 70 kms from Pune, one can easily drive down in two hours at the most! The drive itself is smooth and picturesque. The best thing about these places is that it has something for everyone! An ideal picnic spot for the entire family! From luxurious stays to water parks, to adventure resorts, to camping, it has it all! Thanks to the easy accessibility, it can be visited throughout the year. And that explains the crazy crowd there every weekend, although the ideal season would be in winters and monsoons! Heading to Lonavala-Khandala is an absolute no-brainer! Just pack your bags and leave!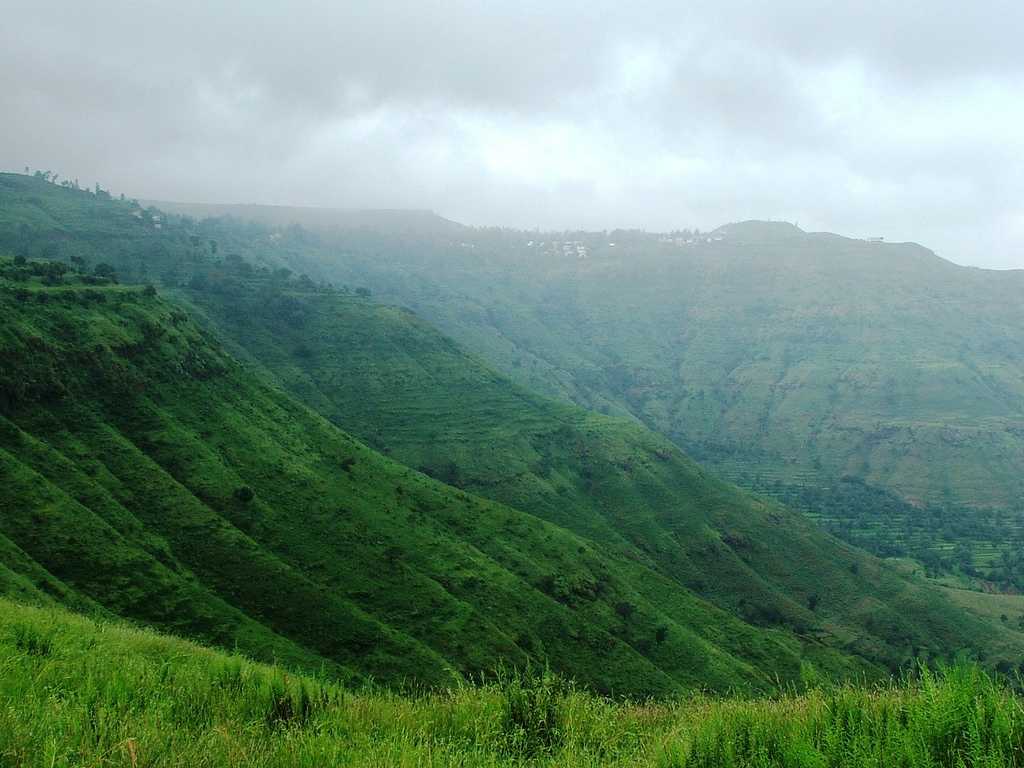 Another great belt in a different direction, Panchgani and Mahabaleshwar have been the go-to hill stations for many. The distance is merely 100 kms, but reaching the top is time-consuming because of the ghats. The winters and early summers are ideal if you enjoy strawberries ? as you get to see the strawberry farms in full bloom. The mesmerising views of the valley from the winding, narrow roads are a treat for the eyes. Again, Panchgani-Mahabaleshwar caters to all age groups! One can go and relax; children can enjoy the adventure activities like rappelling, rock climbing, zip-lining etc. while the youngsters can enjoy trekking and you can even take back a lot of locally made food products like jams, juice and syrups! The most popular attractions are the
Parsi point
,
Sydney Point
,
Venna Lake
, Lingmala Waterfall and half-day excursions include heading to
Tapola
or Pratapgadh. These places are great if you are looking for lakeside camping near Pune.
7. Kundalika River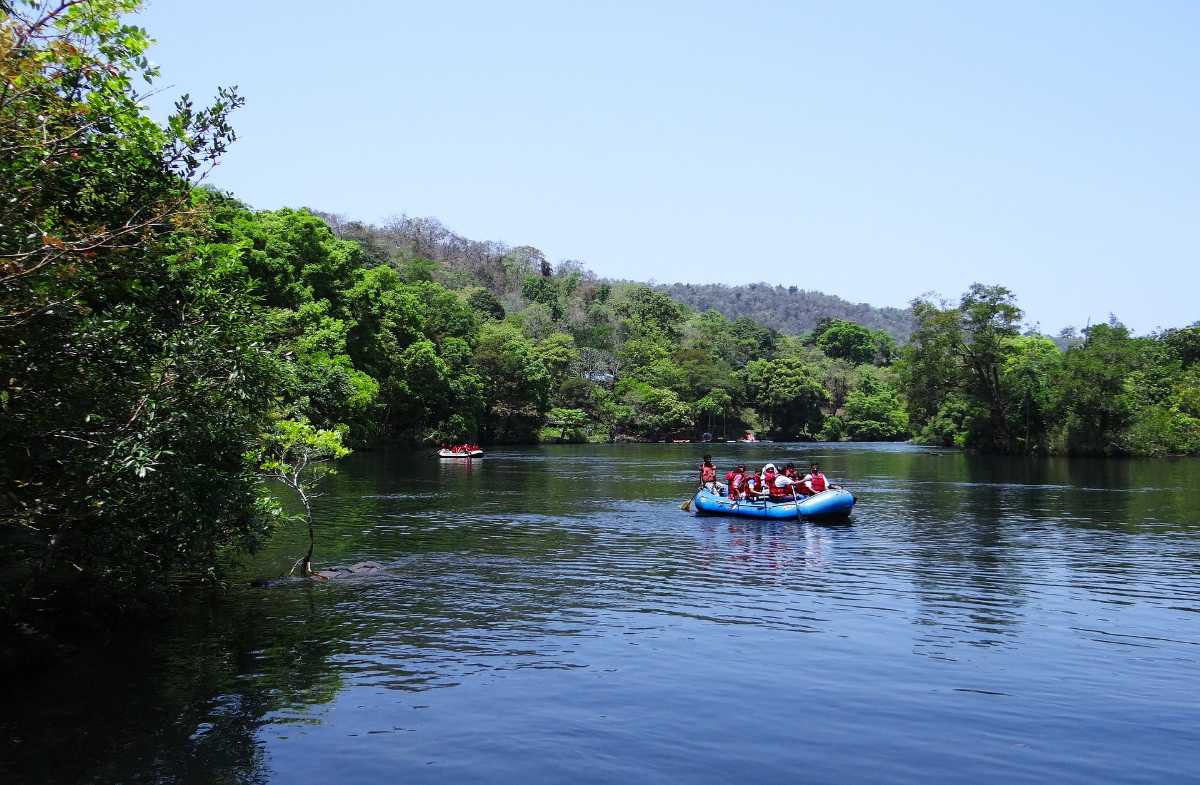 Game for rafting, but no time to head to Rishikesh? Worry not. Head to this destination 100 kms away - the only place in
Maharashtra
to have rafting is the Kundalika River. For the adrenaline rush and to experience Grade two and three rapids, this is the place to be! There are a plethora of campsites to choose from! You can take your pick based on your budget! The months after monsoons are when the rafting takes places! So make sure to plan your trip accordingly.
8. Karnala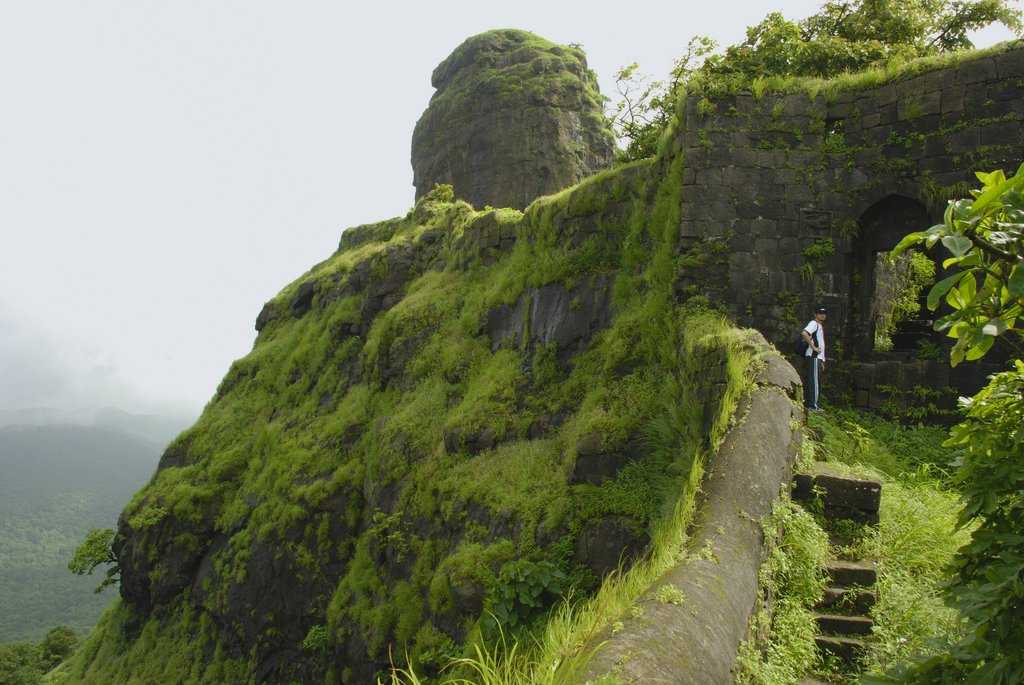 Located at a comfortable distance of 120 odd kms from Pune, Karnala is mainly a fort and has a bird sanctuary below it. It is another favourite picnic spot frequented by families and groups all year round. The sanctuary is a bird watcher's paradise; it's home to more than 150 species of birds and 35 species of migratory birds. This place offers a plethora of trails - the difficulty levels ranging from easy to moderate. The ideal time to visit Karnala is during the monsoons, as the forests turn lush green and there is a waterfall inside the sanctuary that comes alive during rains and is a sight to behold! There are many camping players in the market, who offer attractive packages for an overnight camping trip. You can opt for one if you don't have much company, and have the time of your life!
9. Bhor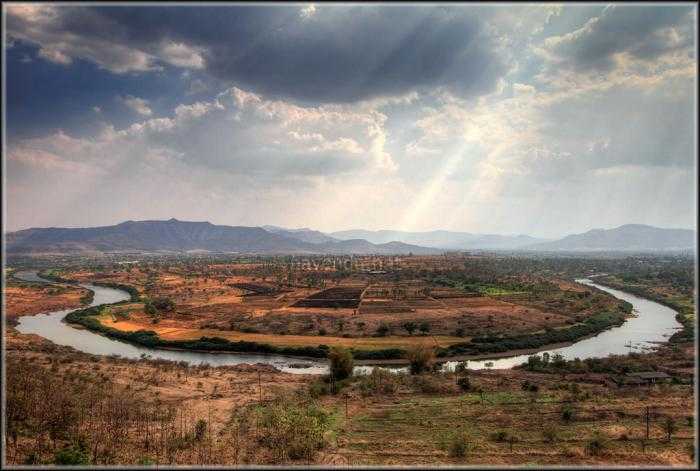 Another off-beat and less known destination near Pune is Bhor. The village is a part of the Pune district itself and can be easily reached in an hour and a half at the most (distance is 55 kms). It is an ideal place to go if you're looking for a short trip, somewhere not too far from the city.
The place is just perfect, being away from the chaos of the city, having fresh air that is bound to leave you re-energised and geared up for the week to come. Surprisingly, many Bollywood films, as well as Marathi TV serials, have been shot at the various locations here.
You can enjoy outdoor activities like cricket, football volleyball as well as indulge in some adventurous activities like kayaking, zip lining, zorbing etc. and enjoy some mouth-watering barbeque in the evenings at the campsite.
10. Khopoli

Unlike Lonavala and Khandala, Khopoli is a quaint town in the valley. On the one hand, it has certain pockets which have the settlement, while many of the adjoining areas are secluded enough for you to enjoy a peaceful weekend in the lap of nature. There are a lot many options to choose from in Khopoli which include hiking, rural tourism, nature trails, barbeque etc.
It is about 80 kms away from Pune and is surrounded by mountains from all sides. You know, what's the best part? The place looks gorgeous when viewed from the top in the night when it is all lit up! It's a sight to behold! One should not miss out on visiting Khopoli!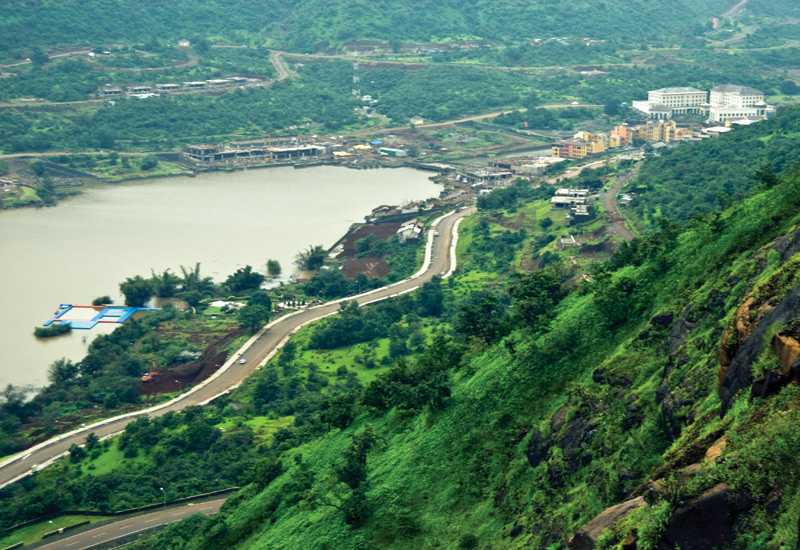 If there is a luxury in your mind, then hey! Pune has got you covered for it! What can be better than heading out to Lavasa? A one of its kind planned, own artificially built city near Pune, it's a heaven for not only the Punekars but others alike. People make it a point to visit Lavasa and spend time there.
Situated just 60 kms off Pune, Lavasa is pretty diverse with its offerings. Although the rates are expensive, who doesn't mind spending at times?
Although you cannot perch your tent at a location, you like, but you have a wide range of campsites available to choose from based on their itinerary, offerings and budget. Lavasa is always top notch when it comes to quality and services. So you can pick out a plan that best suits your pocket and preference and head to this beauty!
12. Kamshet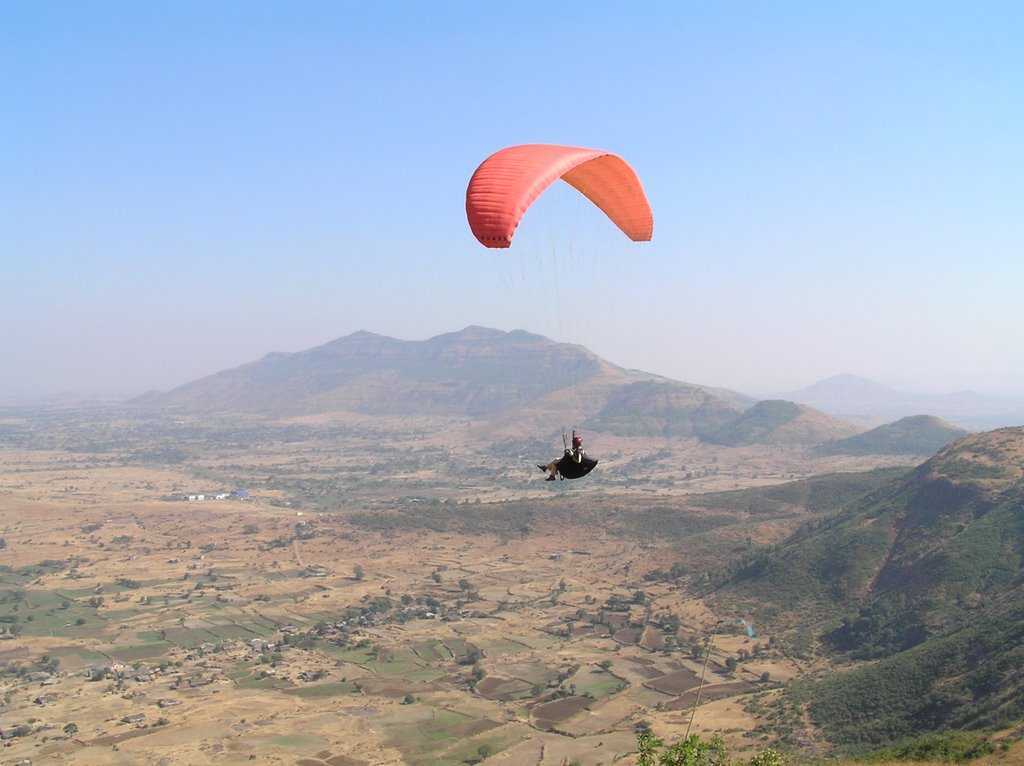 Lately, the first word which comes to the mind when someone says Kamshet is 'paragliding'! The place has become synonymous with this particular adventure activity owing to some players have sprung up in recent times. Located just 50 kms from Pune, this is the place to be if you are craving to indulge in an adventure activity that you have meant to tick off your checklist for the longest time!
Once you are done with your turn, you can stay in a tent and enjoy all the offerings of a typical campsite like barbeque, campfire, singing and dancing and have a memorable time. Kamshet isn't confined to only paragliding. The place is so strategically located that it is easily accessible from Lonavala and Khandala. The nearby attractions include
Karla Caves
, Lohgad Fort, Tikona and Tung Forts etc. Do you know what the best part is? The paragliding activities and plains are visible from the Mumbai-Pune expressway and are a treat for the eyes! It's a lovely feeling to see the gliders zoom in the sky and land just perfectly!
The feeling one would get after a successful gliding journey is indescribable! For out of the world experiences like this, make sure to plan a trip to Kamshet soon! Also, make sure to book your spot beforehand as the sites tend to get crowded, now that the place is known for the sport! Move over partying, and hoteling, the memories and experience of these trips that you end up taking remain etched in your memory for many years! Plus, you can even brag to your friends about it and earn the title of a 'wanderer', besides posting enviable updates on social media once you get back!? Reward yourself for a short weekend escape, after a hectic week! It's bound to leave you all energised and fresh for the long week ahead!