1. Whizzard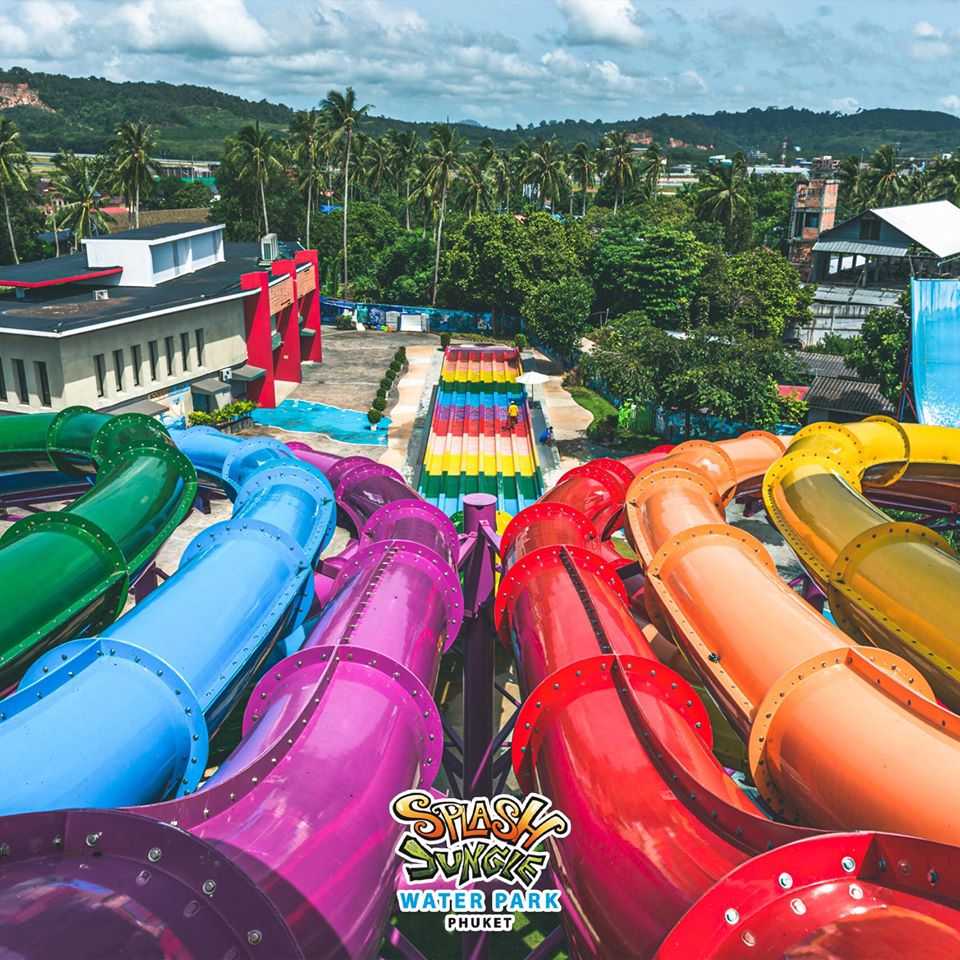 In this newly opened ride at Splash Jungle Water Park, riders dispatched in high-speed AquaTubes enter into lanes of multiple twists and turns into a 360-degree loop before a surprise drop of colourful lanes.
2. Family Raft Ride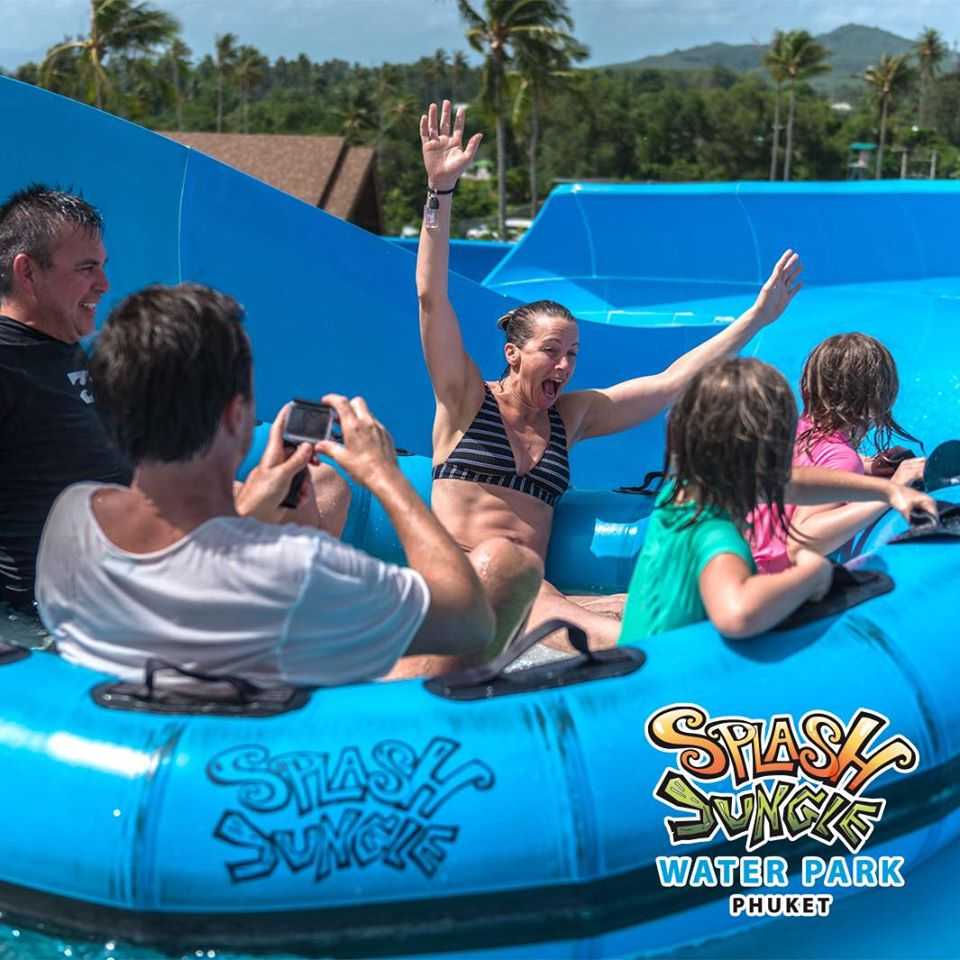 Family time!! This ride speeds up to 33km/h (20.5mph) and engages everyone with loads of over-the-edge wall time, surprise drops, and twisting turns.
3. Super Bowl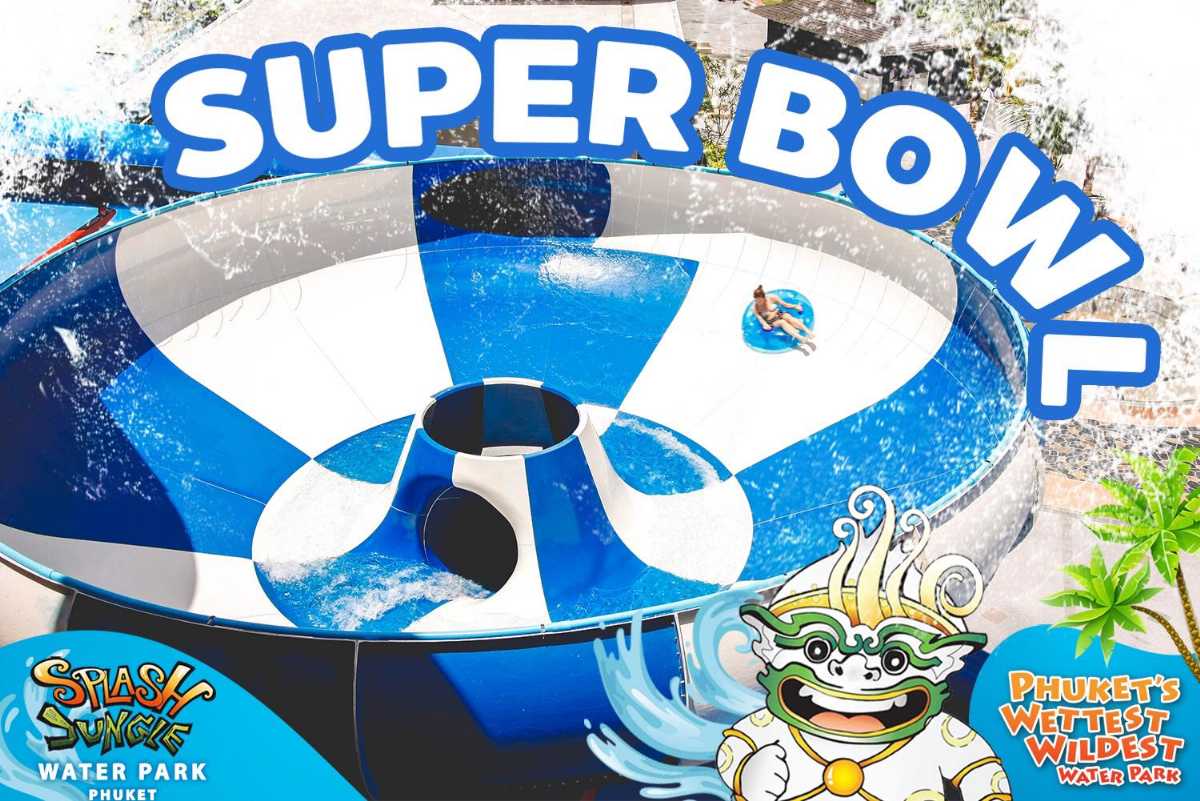 One will experience an exciting spin as they take the plunge from the top of Slide Tower into the giant super bowl. You'll end this journey by going into the splashdown pool after a series of wild turns and transitions.
4. Body and Tube Slides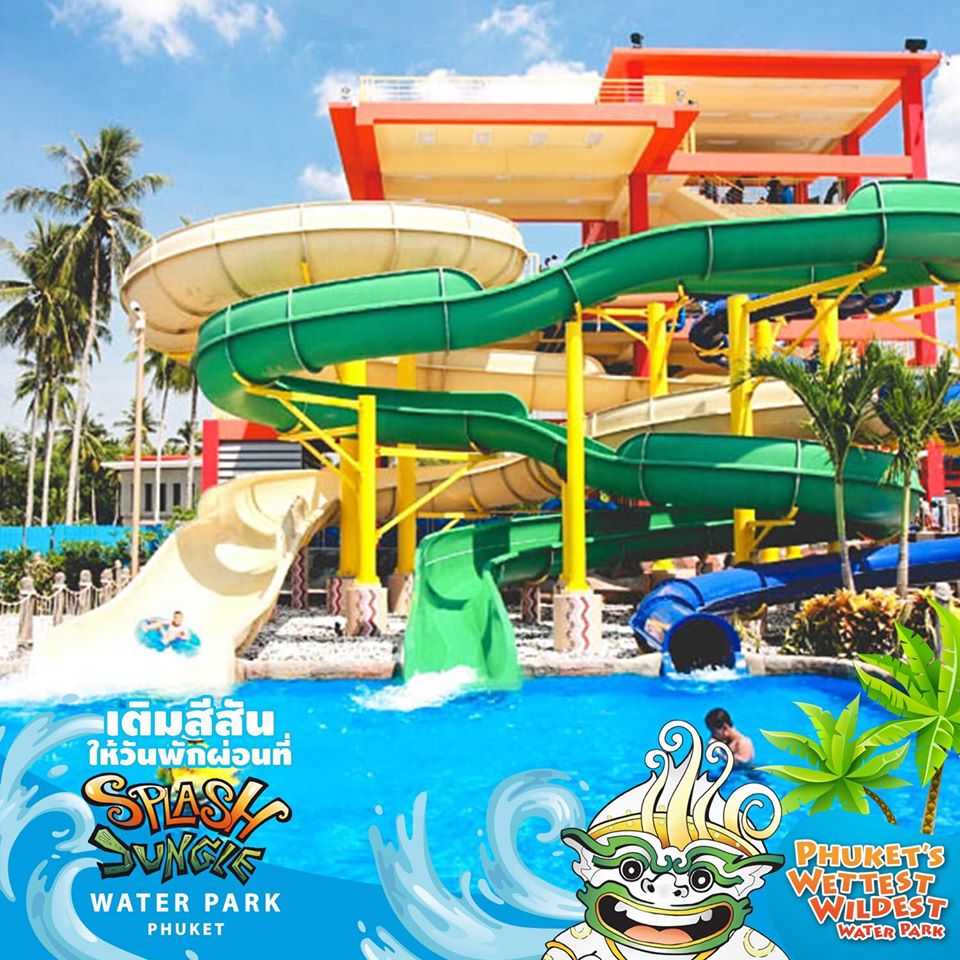 This park has two body slides and one tube slide which can be enjoyed and ridden in single or double tubes.
5. Boomerango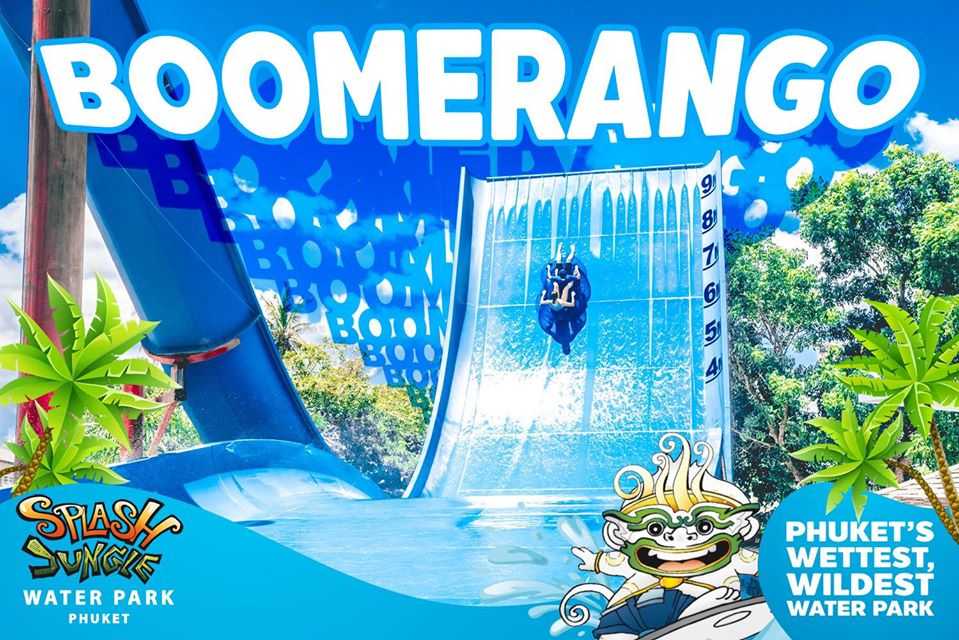 Want some adrenaline rush? Then this one's for you. The journey up a 15-meter high vertical wall and a reverse free fall in dark tube until you drop down through a splashdown pool will definitely get your heart thumping!
6. Lazy River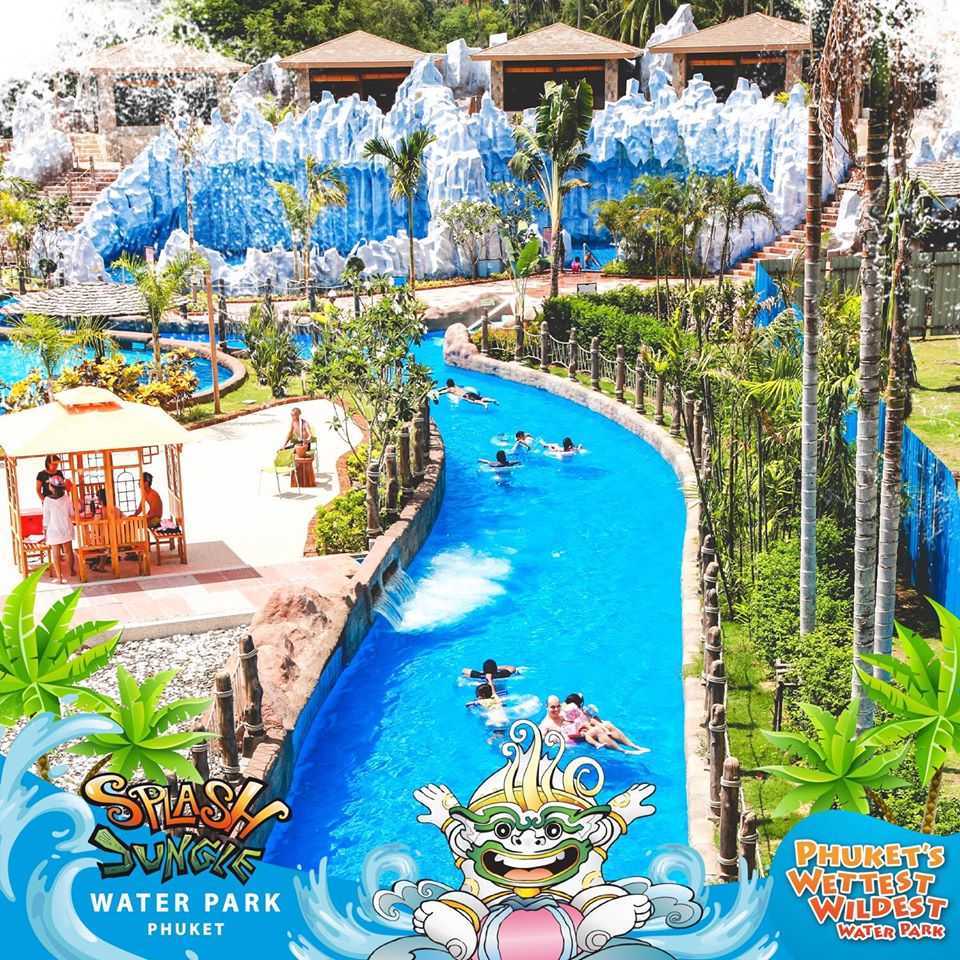 Laze around the gardens and delights of Splash Jungle Water Park as your tube takes you around. This 335 meters long river is both relaxing and an adventurous journey.
7. Aqua Play and Kids Pool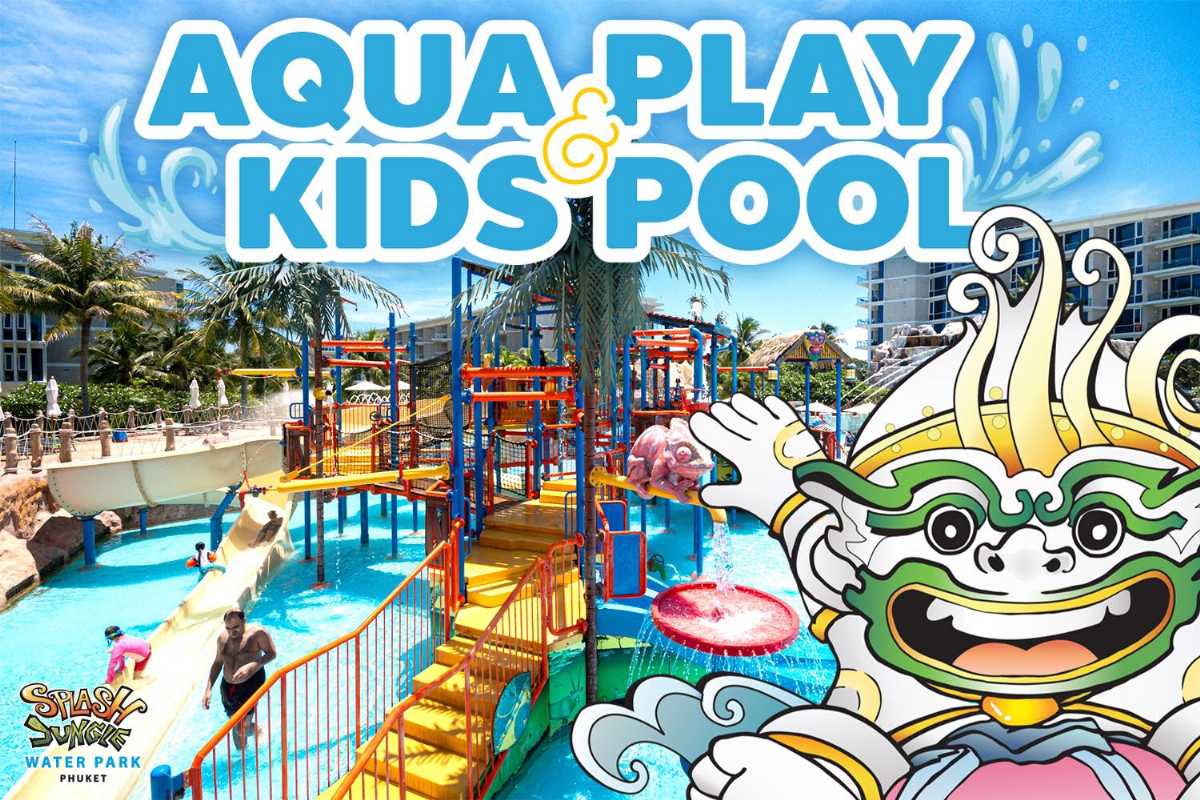 This area is packed with waterslides of varying heights and speeds and a ball with the giant water bomb cannons where kids and adults enjoy alike.
8. Wave Pool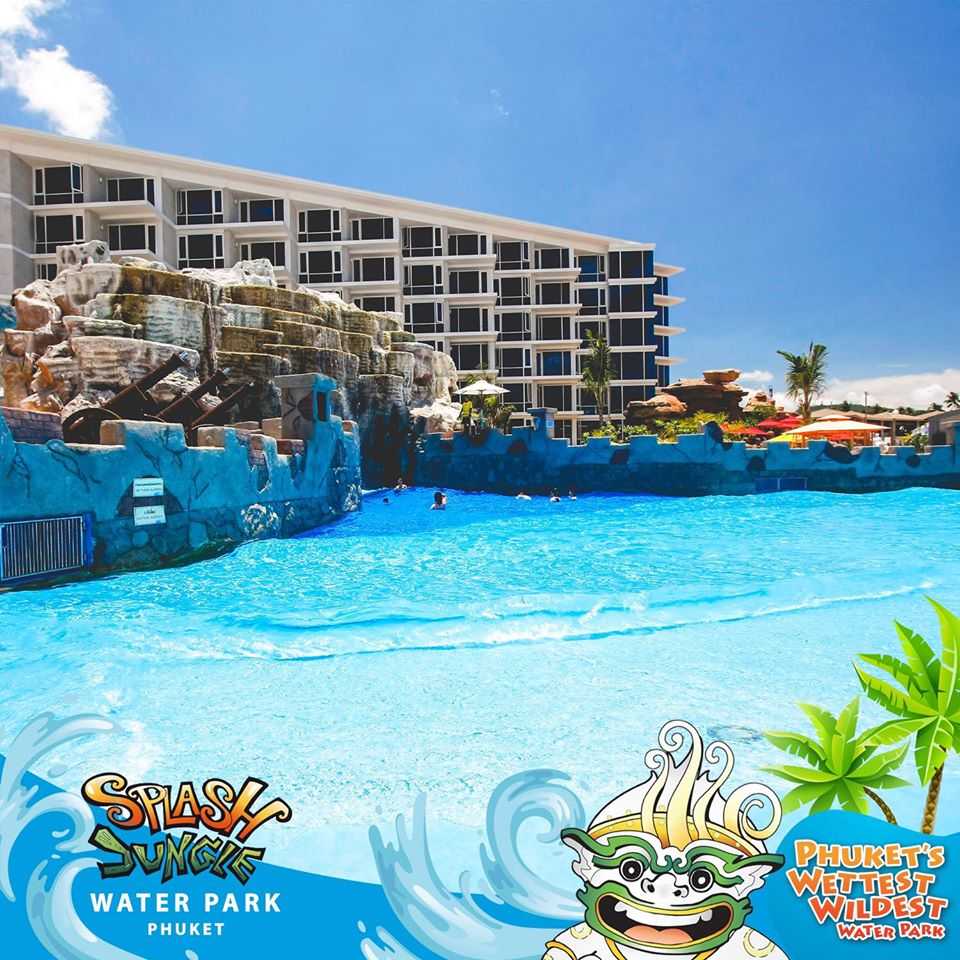 This area is open for visitors of all age groups. They provide six levels of constant lifeguard supervision, along with life jackets.
9. Aqua Spray Park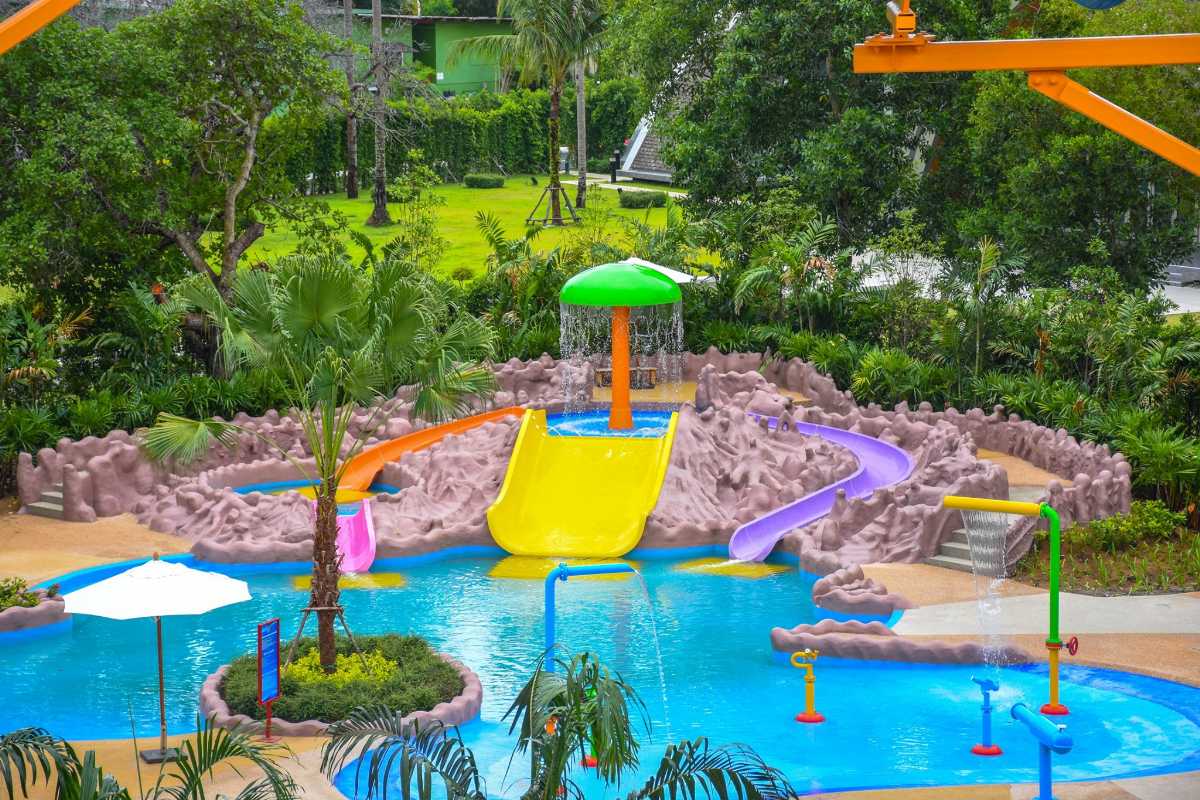 Isn't water spraying fun? Have fun while you learn is the theme of this mini-park where they demonstrate the movement and effects of water. It is excellent for developing minds, or for trying to relax.