1. Elephant Trekking (one hour)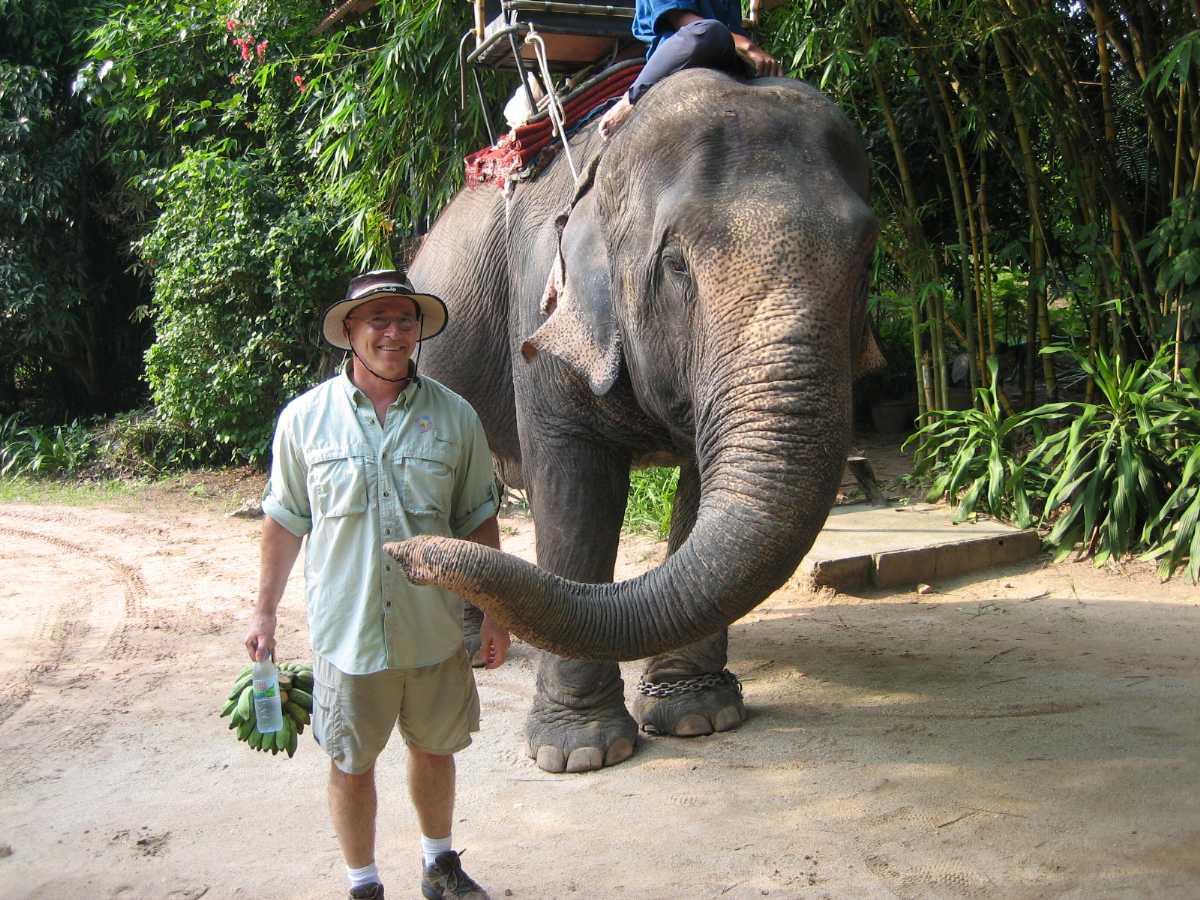 The visitors enjoy a 45-50 minutes ride on an elephant through the adjoining farmland green foliage covered bushes. Each elephant carries two persons at a time with the tourists stopping by the Silk House for refreshment before returning to the village in a Land Rover. The first trek begins at 9:00 AM every day.
2. Combination Trekking
The authorities offer a unique combination to visitors who are thrilled to participate in a 3-hour long trek which includes an elephant ride, guided jungle walk, Silk House visit, and a 20-minute ferry ride across the lake. The journey back to the village is made on an ox cart with the guests being regaled with a Thai Dancing Show and a home-cooked buffet meal.

3. ATV Riding
Visitors can also go for an All-Terrain Vehicle ride through the dusty farmland tracks and the jungle area. It is a fun-filled activity with the riders being treated to a plate of fresh, juicy local fruits after the ride.

4. Ox Cart Riding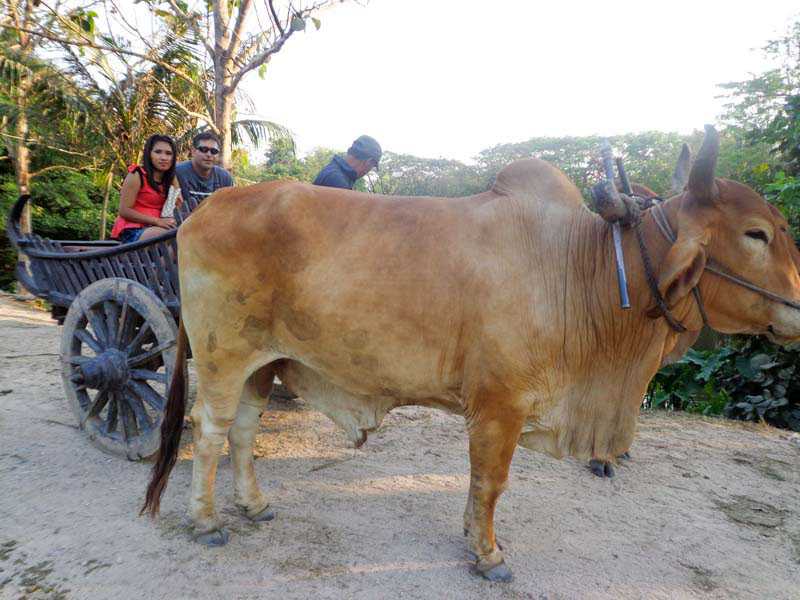 Travelling via an ancient cart that can be traced back to Thailand's past is an activity that lures the visitors. However, it is not offered as a one-off activity at present with tourists being able to experience the languid journey while participating in the combination trek.

5. Elephant Show
The guests are thrilled to learn about the elephants by watching them being fed and trained while revelling at their social skills. Their talents are showcased most effectively to the eager tourists with a few of them enthusiastically taking part in bathing them.

6. Mini Zoo
The village is not limited to displaying elephants, though. The mini zoo inside its premises also houses other animals including gibbons, peacocks, deer, and several species of birds.

7. Rafting
Many of the visitors choose to travel across the lake in a traditional Thai raft. The guests have fun feeding the giant catfish along the way.

8. Thai Silk House
Growing of silkworms and weaving silk cloth has been the primary industry of Thailand for centuries. Visitors at the village are given a demonstration about silkworm rearing as well as the entire silk weaving process by professionals. Tourists are excited to buy Thai silk as well as silkworm cocoons as souvenirs of their trip.