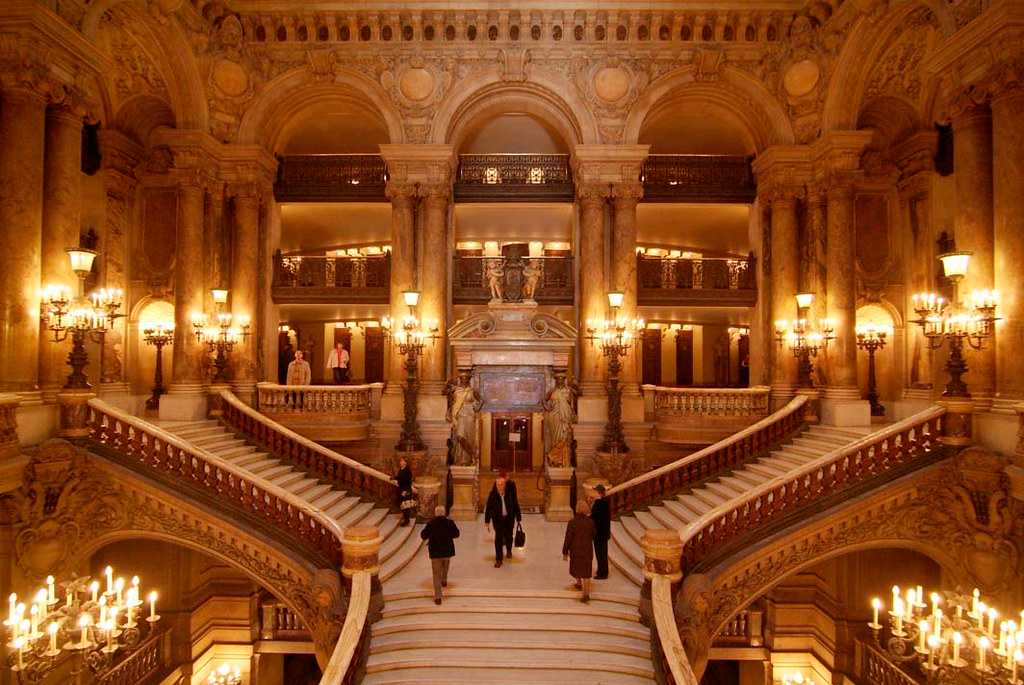 Palais Garnier's design was the result of an international design competition which was won by Charles Garnier. The foundation of this structure was laid in 1862. It was originally called "Salle des Capucines" and was the home of the Paris Opera till 1989.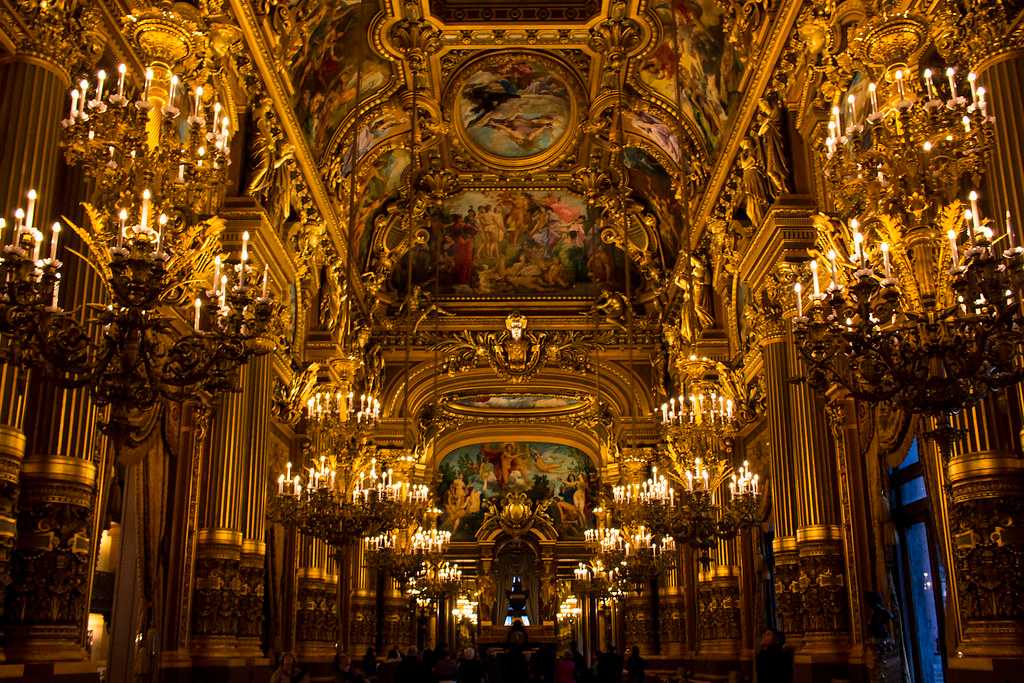 Influenced by many historical sources and movements, architect Charles Garnier designed the Palais Garnier in what he described as the "Napoleon III" style. In this style of architecture, the entire space is covered with colours and decorations; which was precisely what Garnier did.
The exterior of Palais Garnier of a majestic facade with two gilded figures L'Harmonie and La Poésie on its sides. Other structures here include the stage flytower which is a structural group of Apollo, Poetry and Music along with two bronze Pegasus', and the Pavillon de l'Empereur and Pavillon des Abonnés. The baroque style interior features the Grand Staircase, the Grand Foyer and the traditional horseshoe-shaped auditorium.