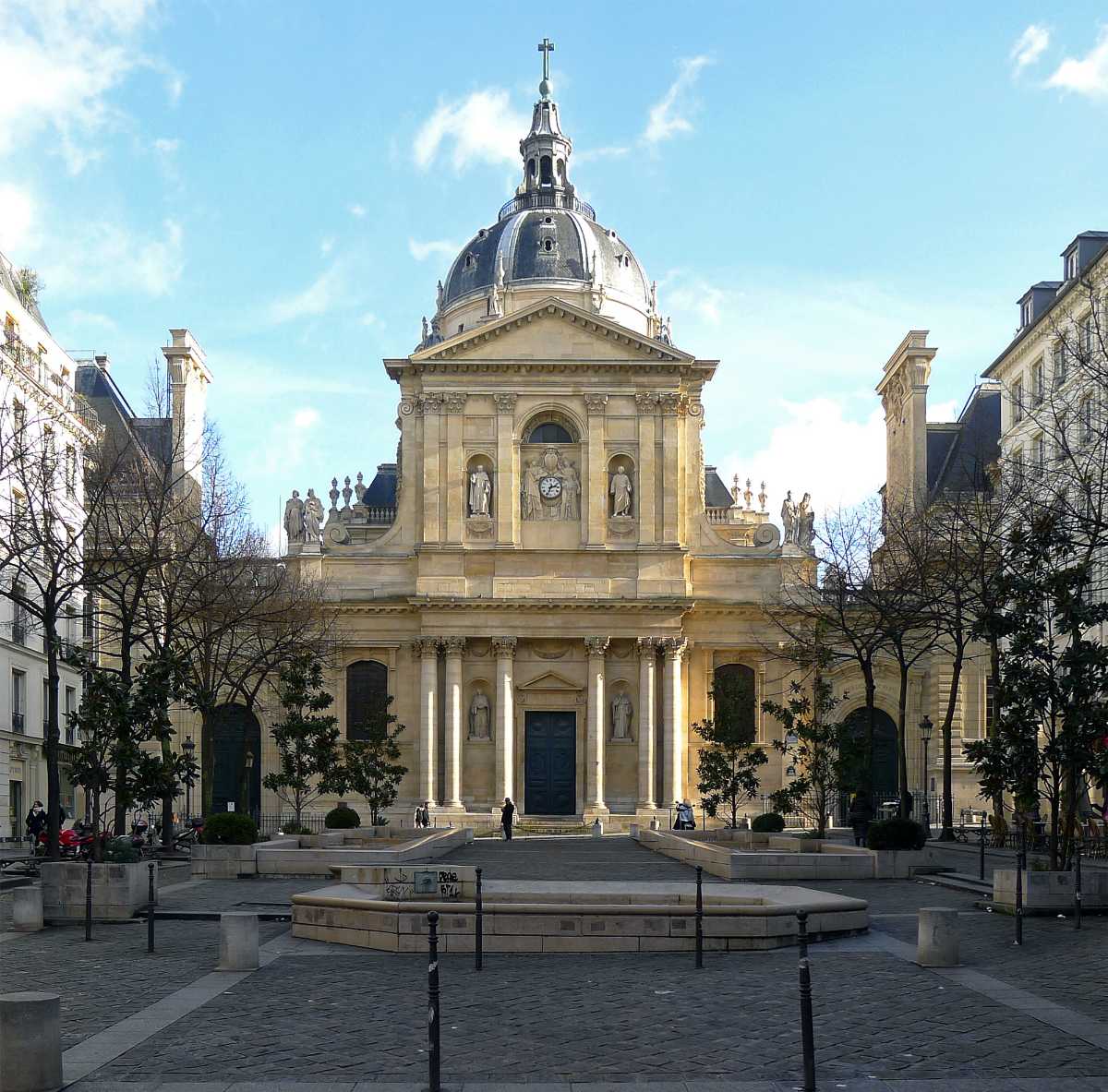 The Quartier Latin can itself provide entertaining as well as engaging sights for days. Every nook and corner of the Latin Quarter in Paris is filled with unique and interesting glimpses. Some of the major sightseeing attractions at the Quartier Latin are - the bustling streets of Boulevard Saint Michel, the strikingly 13th-century Sorbonne University, the mausoleum Pantheon where Victor Hugo and Marie Curie rests along with other significant French artists, the dedicated museum Musee de Cluny to the life and culture of the Middle Ages and the exquisite gardens of Jardin du Luxembourg.
Boulevard Saint Michel
Address: Boulevard Saint-Michel, Du pont Saint-Michel à Port-Royal, 75006 Paris
Attractions: Mk2 Hautefeuille (arthouse cinema), Fountain at Square Saint Michel, the ancient pedestrian street Rue St-Andre-des-Arts for all local delights
Sorbonne University
Address: 15-21 Rue de l'École de Médecine, 75006 Paris, France
Timings: Monday to Friday - 09:00 AM - 05:00 PM
Details: sorbonne.fr/en/the-sorbonne/visiting-the-sorbonne/
Pantheon
Address: Place du Panthéon, 75005 Paris, France
Timings: Monday to Sunday - 10:00 AM - 06:30 PM
Details: paris-pantheon.fr/en/
Musee de Cluny (National Museum of the Middle Ages)
Address: 28 Rue du Sommerard, 75005 Paris, France
Timings: Monday to Sunday - 09:15 AM - 05:345 PM; closed on Tuesday
Details: musee-moyenage.fr/
Jardin du Luxembourg
Address: Jardin du Luxembourg, Rue de Médicis - Rue de Vaugirard, 75006 Paris
Timings: Open at 7:30 AM to 8:15 AM and closes between 04:30 PM to 9:30 PM (depends on seasonality)
Details: senat.fr/visite/jardin/
Other attractions that one should definitely add to their itinerary are the ruins of age old lutetia in
Arenes de Lutece
, the largest mosque in all of Paris
Grand Mosquee de Paris
, the botanical garden
Jardin des Plantes
, the various museums in the
Natural History Museum
and the gothic historical church
Eglise Saint-Séverin Saint-Nicolas
.