Jolly Buoy is home to a rich diversity of corals, marine life, and myriad shades of blue and is the most famous island in the archipelago of the Andaman and Nicobar. It is a part of Mahatma Gandhi National Park and thus displays a rich variety of underwater life. The clean and serene water with white sand beaches make it one of the most preferred vacation destination in the south. You will be able to explore the rich marine life including colourful corals reefs and fishes in this place with the means of water activities. Jolly Buoy Beach and the island are a great place to spend some peaceful time while sitting on sand and listening to the rustling of water. Jolly Buoy Island is only a day's visit as the jetty that transport people here starts from 9 am and returns at 2 pm as people are not allowed to stay here post-sundown.
Biodiversity
Jolly Buoy Island is famous for rich underwater life. A lot of colourful corals and fishes habitat in the sea which can be seen easily. Acropora, Pacillopora, Montipora, Fungia, Leptoseris, Forties, gorgonians and tubipora are the important corals that can be seen in Jolly buoy Island. Beautiful starfishes, ocellaris clownfish , False Percula Clownfish, butterfly fishes, parrot fishes and Angel fishes are the ones that can be easily spotted and are a treat for the eyes because of their vibrant colours and fluid motions.

Places to Visit
1. Wandoor Beach
After reaching Wandoor from an amazing trip to Jolly Buoy Island, you can go to Wandoor Beach which is located at a distance of a km and spend the rest of the evening relaxing there. Wandoor Beach is pristine and is quite popular amongst the travelers. If possible try to catch the beautiful view of the sun setting from here.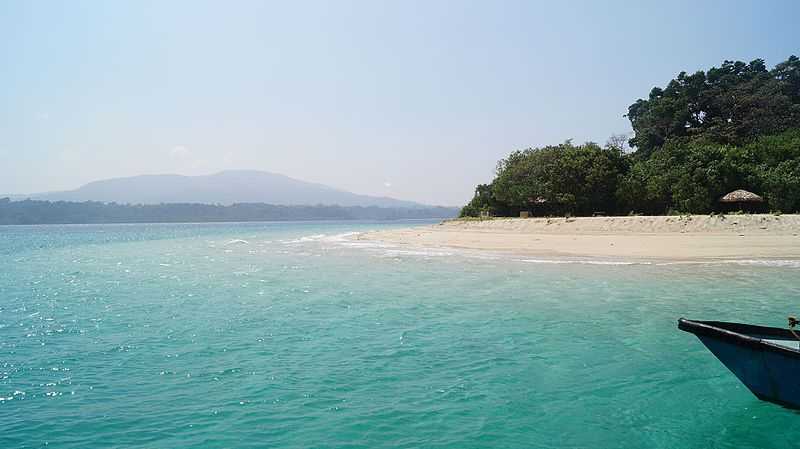 2. Chidiya Tapu
Located at a distance of 10 km, Chidiya Tapu, as the name suggests is an island where a myriad variety of birds can be seen. On entering the island your ears will be greeted by the melodious chirpings of the birds. So explore and learn about the different colourful birds that are inhabitants of this island. This island is also great to witness the beauty of either a sunrise or a sunset as the shades of red and orange perfectly blends with the blue water creating a magnificent setting.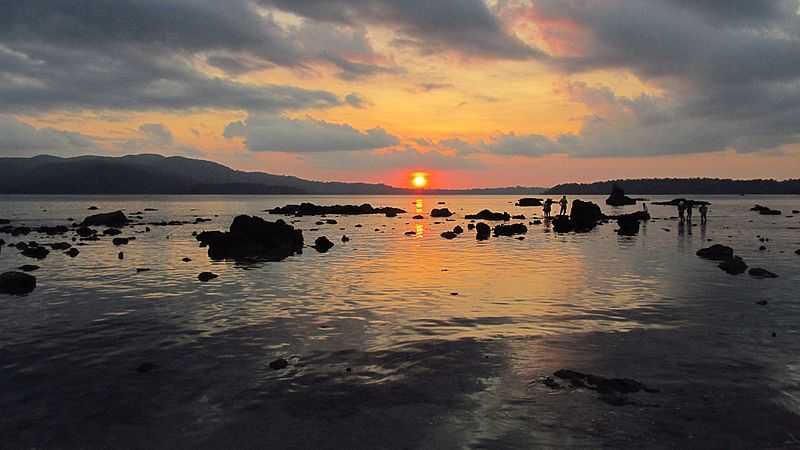 3. Munda Pahad Beach
Another dazzling and tranquil Beach is located at a distance of around 10 km from Jolly Buoy Island. Munda Pahad Beach is full of dense forests with verdant trees. Thos beach has a calm atmosphere which is great for relaxing and unwinding.
4. Kalapani Museum
Located at a distance of 15 km, Kalapani Museum is the best place to go and know about the history of Andaman Islands. This private museum houses a lot of rare documents and photographs related to the history of Andaman Islands. This museum is a must visit.