Indonesia, Micronesia, Cayman Islands, are some of the internationally acclaimed scuba diving sites, however, being a little heavy on the pocket which is where scuba diving in the Andamans is a more preferred option. The clear waters of this island host an incredible marine life and state-of-the-art equipment and expertise. Over the years, scuba diving in the Andamans has seen tourists flocking from different parts of the world, and this tradition never ceases to provide anything short of an awestruck experience. Here are more insights on the same.

Andaman and Nicobar islands lay cosy in the waters of Bay of Bengal. This Indian Union territory hosts 300 islands, palm-lined shores, white sands and the bright sun.
Baratang island
,
Radhanagar beach
,
Chidiya tapu
are some of the gorgeous sights of this island. Andamans has vast mangroves and tropical rainforests, making it a holiday filled with adventures of the sea and portals of seamless corals and shores.
Cost of Diving in Andaman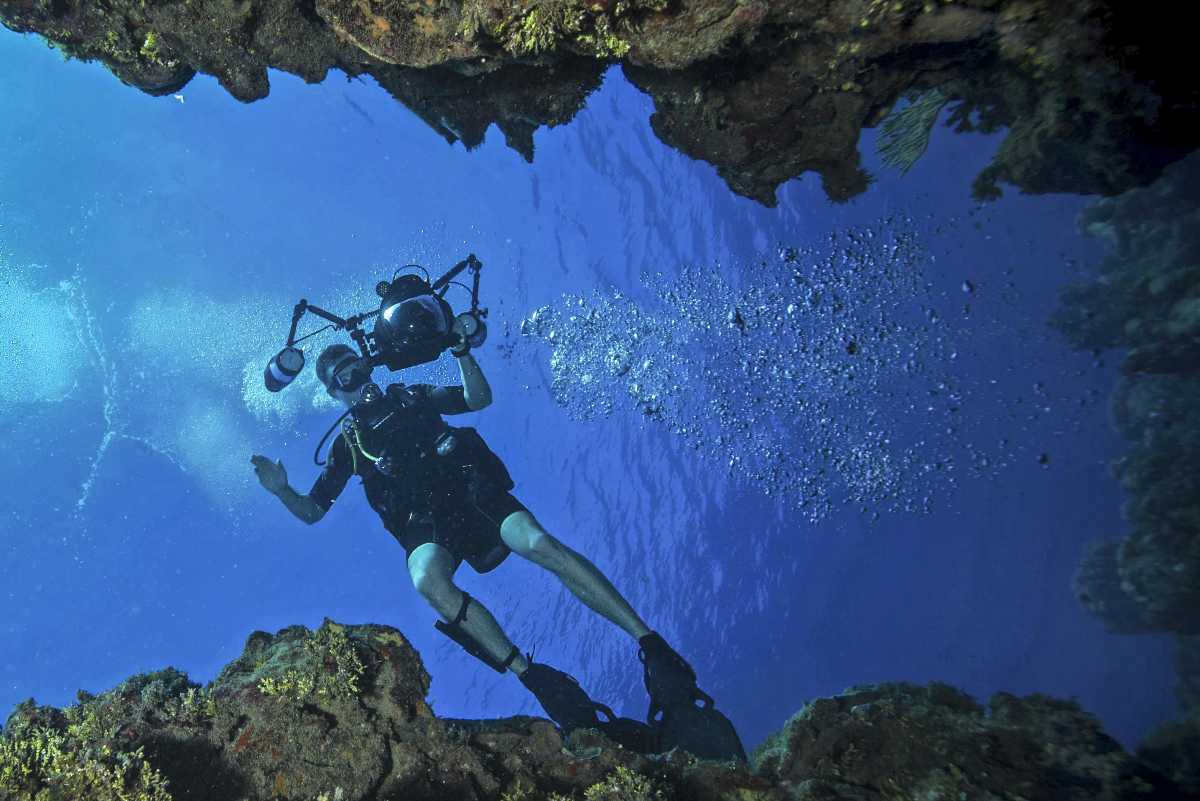 Diving in Andamans for non-certified amateurs begins at INR 8000, and the rates go uphill as the dives get more personalised. A dive with professional help lasts 30 mins while a trip to Island Ross, North Bay, Havelock and so on presents its costs. A couple-friendly trip to the Andamans on a honeymoon costs around INR 12,000. Diving certifications takes place in lakes, quarries and oceans.
It requires 4 to 5 successful open dives to get a certification, and the cost estimates are between INR 18.000 – INR 28,000. For those who want to get your scuba diving gear, you will shell out over INR 70,000 which includes BCD, dive computer and scuba regulator; of which the quality of the regulator ensures a safe and unforgettable memory. Other accessories are wetsuits, watches, dive bags, mask, snorkel and fins.
Here are some package trips which entail scuba diving in Andamans:
• Andamans Honeymoon package: Two nights at Port Blair, one night at Ross Island, two nights in Havelock, one night at Neil island – INR 26,000

• Stunning Andamans with Havelock stay: Two nights at Port Blair, two nights at Ross Island & North Bay 1 night at Havelock – INR 31,000
Dive Schools in Andamans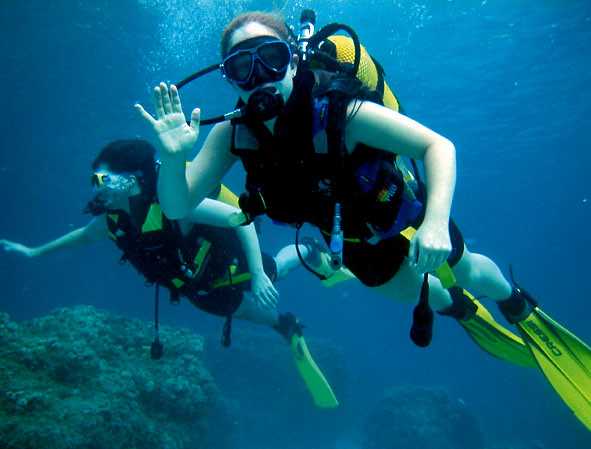 Professional Association of Diving Instructors (PADI), National Association of Underwater Instructors (NAUI), British Sub Aqua Club (BSAC), Scuba Schools International (SSI) are some of the internationally acclaimed diving institutions. Their certifications vary as follows depending on the level of difficulty - Open Water Diver, Advanced Open Water Diver, Rescue Diver, Master Scuba Diver, Divemaster, Adaptive Support Diver, Adventure Diver. SSI and PADI are the recognised schools for diving in Andamans. Most of them are in
Havelock Island
. The smaller diving schools tutor shallow dives that are perfect for novice divers.
Here are some Diving Schools
1. Barefoot Scuba
Address: Beach No.3, Govind Nagar, Havelock Island, Andaman and Nicobar Islands 744211
Phone: 09566088560
Timings: 7:30 AM – 7:30 PM

2. DIVEIndia Scuba & Resorts Pvt. Ltd
Address: Havelock Island, Andamans, SH5, 744211Timings: 6:45 AM – 7:00 PM
Phone: 080011 22205

3. Best Scuba Diving in Andaman India-Scubalov.in Dive Resort
Address: Sea Shell Resort, Beach # 2, Govind Nagar, Havelock Island, Andaman and Nicobar Islands 744211
Timings: 6:00 AM – 7:30 PM
Phone: 095319 45340

4. Ocean Dive Centre
Address: SH4, Havelock, Andaman and Nicobar Islands 744211
Timings: 6:00 AM – 7:00 PM
Phone: 094742 99413
There are 3 phases of learning – First, being knowledge development - Underwater signals and other diving procedures; Second, Confined water dives - Setting up the scuba gear, entering and exiting the water, buoyancy control, primary underwater navigation; Open Water Dives - four jumps, usually over two days with the instructor.
Best Time For Scuba Diving in Andamans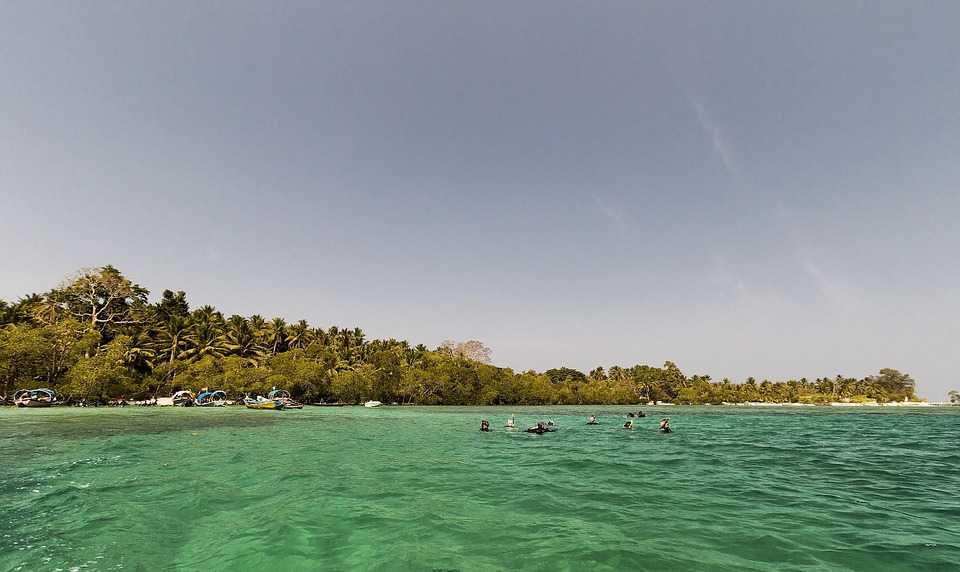 January - May presents an ideal scuba diving scenario. The waters are warm, tides are low, and the marina has colourful planktons. The temperatures range between 24°C and 37°C. June – August sees short yet a sudden downpour and ideally not the best time for scuba diving. The climate is humid with precipitation. During September – November the shore has beautiful corals lined up powered by strong winds, which is not the best time as the winds cause the seas to rage. Overall, the waters are all, and the cluster of beaches add to the majesty.
Dive Sites in Andamans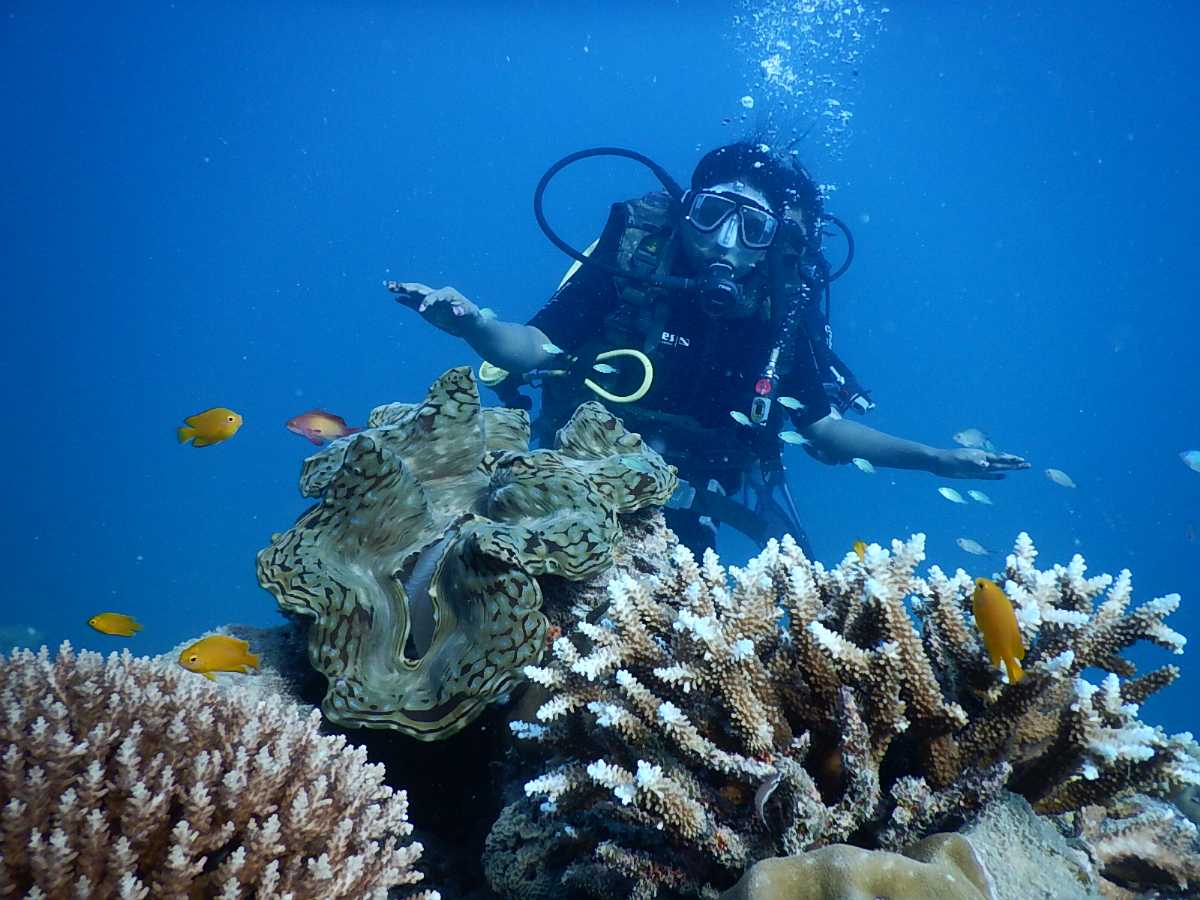 According to Barefoot Scuba divemaster Steve Barreto, there are 25 dive sites within Havelock.
Located 30 minutes from the dive shop, Lighthouse (depth of 6-18m) is a dive spot that lights up in the night with lionfish, octopus, lobsters and corals. Barracuda city (depth of 25-30m)offers swimming with turtles, stingrays, coral fish, and surgeonfish. Known for unusual underwater mammals, the Mac point is yet another dive spot with a depth of 10-14m. In Neil Islands, there is Margherita's mischief (7-16m) with batfish, yellow snappers, soldierfish, angelfish; K rock (12-19m) with butterflyfishes, snappers, soldierfish and a rare species called sweet lips; Junction (22-30m) that hosts sharks and stingrays.
In Port Blair, Mahatma Gandhi Marine National Park with 50 different corals, clownfish, white tip shark, parrot shark; Jolly buoy island that as the name suggests is a getaway that induces tranquillity, beauty and marvel. Some others include Pilot Reef (6-18m), Aquarium (12-15m),
Elephant Beach
(6-25m), Jackson's Bar (20-35m), The Wall (10-55m), Johnny's Gorge (25-30m), Dixon's Pinnacle (18-40m), Minerva Ledge (10-18m).
Diving is an enriching activity. It relaxes sore muscles and gives an adrenaline rush to the tired work souls. Andamans is the best place to encounter this experience without burning a hole in your pocket. With swimming as the base for diving, Andaman offers expertise from professionals and fetches you a diving certification that is internationally accredited and has life long validity. Come to this Indian Archipelago for a phenomenal holiday!