The underwater world is said to be equally beautiful to the above-water world, if not more. If you were given a chance to discover the underwater world, where would you go?

Here are the 12 best diving spots on the planet where you can indulge in your 'oh so below sea-level' fantasies:

1. Blue Heron Bridge - Riviera Beach, Florida, USA
The Blue Heron Bridge was labelled the best dive site in the world in 2013 by PADI's Sports Diver magazine and for a good reason. Despite being only 20 feet at its deepest point, the bridge still features a lot of aquatic fauna that is extremely rare and some which cannot even be seen anywhere else in the world. The best part though is, you can dive at the Blue Heron Bridge no matter how bad the weather. This is made possible due to its location in the protected Lake Worth Lagoon. Go for this dive if you want to witness some exquisite sights of sea life unique to this particular location.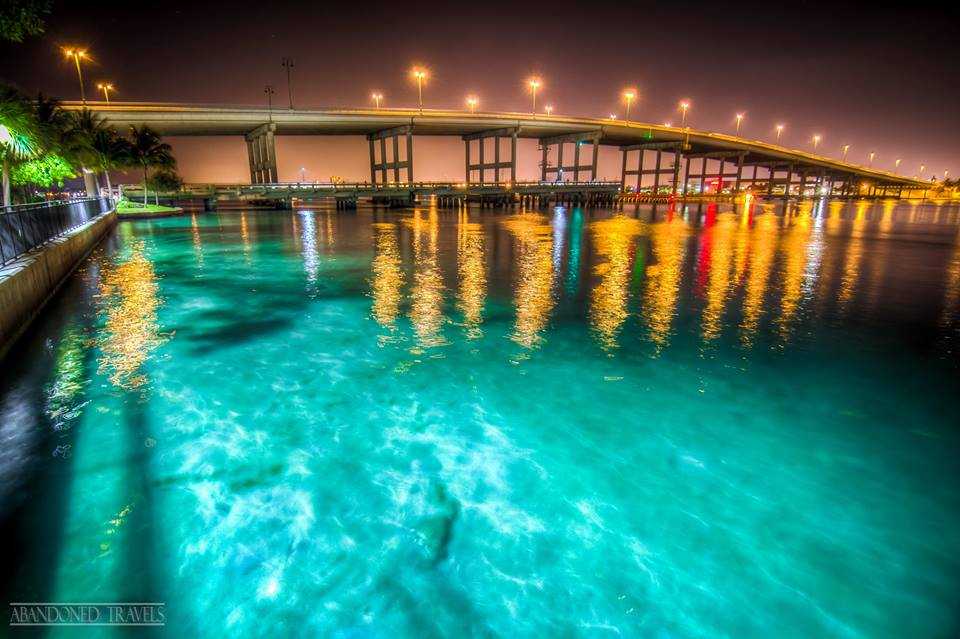 2. Kona Mantas - Big Island, Hawaii, USA
This night dive is executed using underwater lights, and the diver gets to vision Manta Rays! There are over a 100 Manta Rays in and around the Kona coast, many of which visit a specific dive site in the vicinity. This creates a brilliant visual opportunity for divers. Manta Rays are a stunning visual treat that no diving enthusiast can afford to miss.



3. Nakwakto Rapids - British Colombia, Canada
The signature experience here is water-skiing tied to a tree. The experience is best defined as scary. The Nakwakto Rapids is listed by the Guinness Book of World Records for having the strongest currents. This dive is not for the faint-hearted and requires a considerable amount of skill and experience to execute. Any diver going into Turret Rock will no doubt be facing the strongest of currents. There is absolutely no room for error.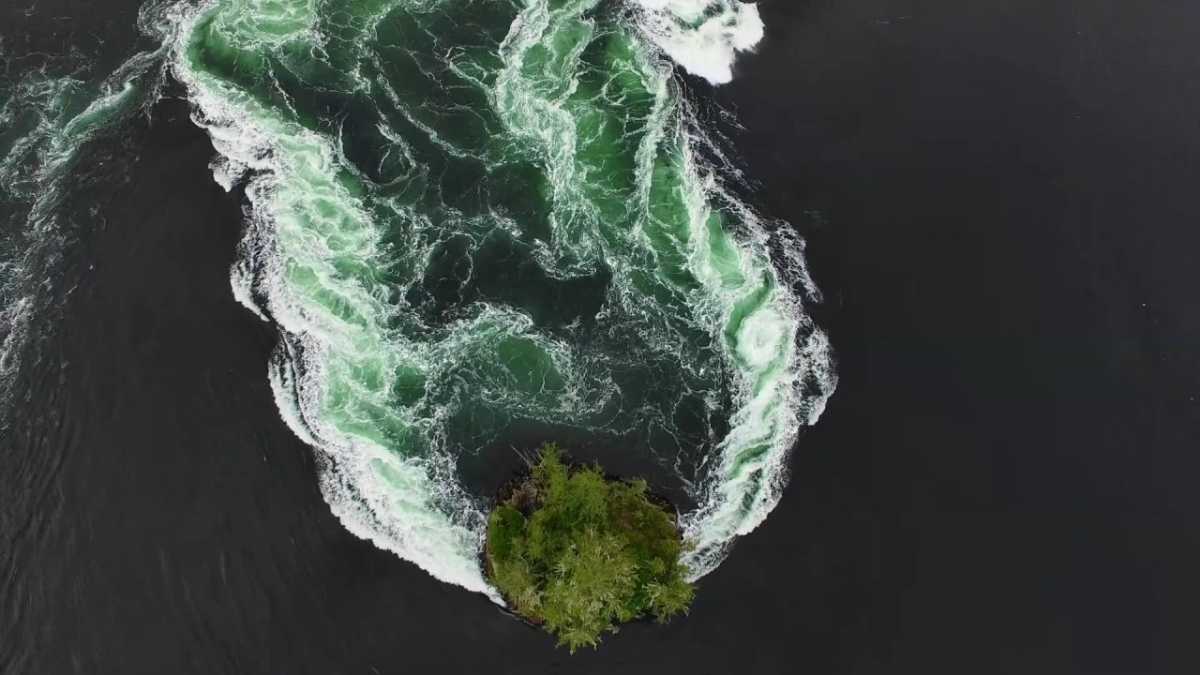 4. USS Vandenberg - Key West, Florida Keys, USA
There are few things more exciting in this world than exploring a sunken vessel. The USS Vandenberg was laid to rest in the Florida Keys National Marine Sanctuary in May 2009. The vessel serves as a giant playground for those who love underwater exploration. The vessel is the second largest deliberately placed artificial reef in the world, and the reef is still under development. It must also be kept in mind that, while the Vandenberg is relatively accessible, the ship is still very complex, almost maze-like to explore from within. The currents too are quite strong, and divers are advised to stay within the limits of their experience.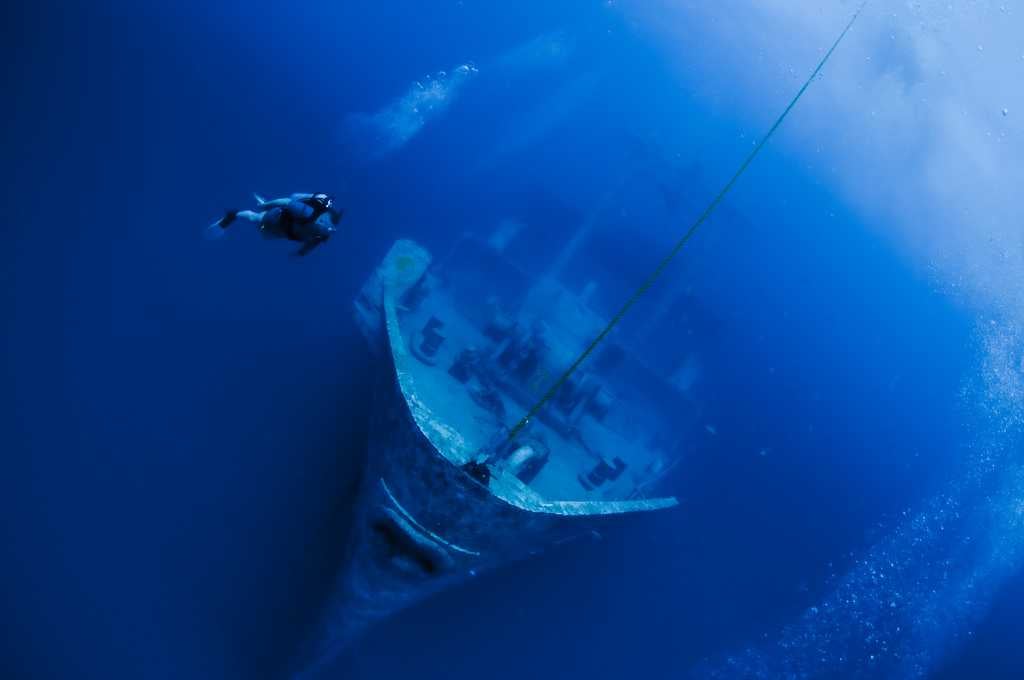 5. Point Lobos - Carmel, California
The diving in Point Lobos National Park is limited to just 15 diving groups per day. This ensures that the coral reefs and all the underwater wildlife remain in pristine condition, natural and untouched. The divers go deep into the water, battling against kelp forest, beneath which light and shadow wage war to establish supremacy. It's stunning scenery. And that's putting it lightly. This is one of the most unfeigned diving experiences you can enjoy. Anyone diving at Point Lobos, is truly lucky, in life.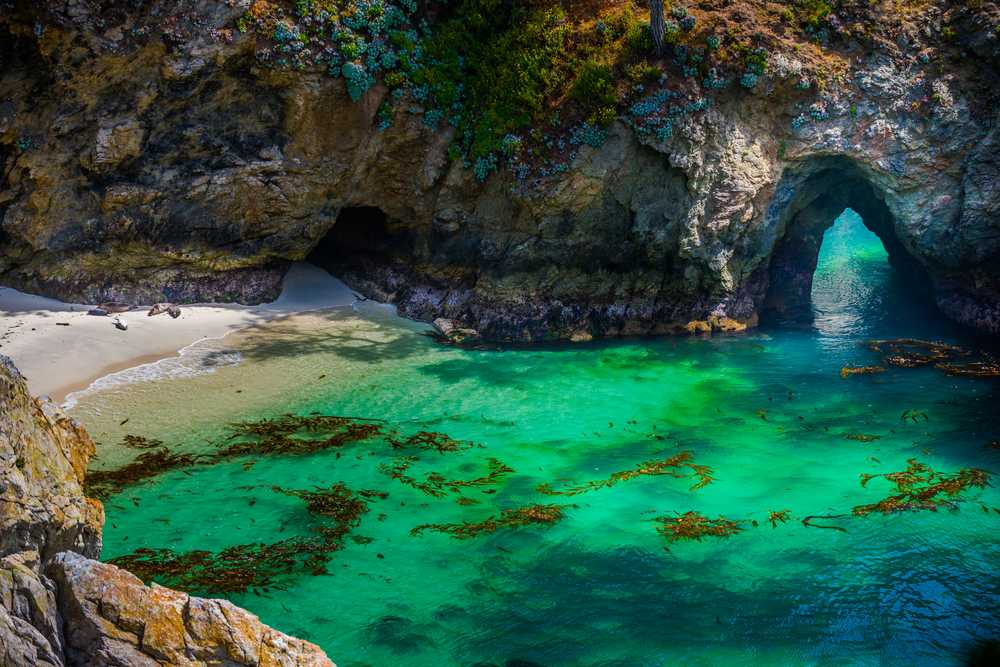 6. Whale Sharks - Isla Mujeres, Mexico
Snorkelling in the Isla Mujeres is a chance to swim amongst whale sharks, and no, they won't eat you up. There are specific seasons of the year where snorkelling into the water is allowed, and no boats can be seen at sea other than during this period. Also, no scuba diving is allowed, snorkelling is all you get. But, that is more than enough. When you're in the water, surrounded by hundreds of whale sharks from all directions, there's nothing you can complain about.



7. Palancar Horseshoe - Cozumel, Mexico
Palancar is a frequent legend among divers, and it's one dive that most seasoned divers go to at least once a year. The reason? Guaranteed views of amazing coral reefs in a variety of colours and then the divers drop into the huge horseshoe-shaped amphitheatre, saying hi to the resident green moray eel on the way. Yeah, that's how it gets its name. You can go as deep as you want and make this an advanced dive. The corals and sponges are something that'll make you want to keep coming back for more.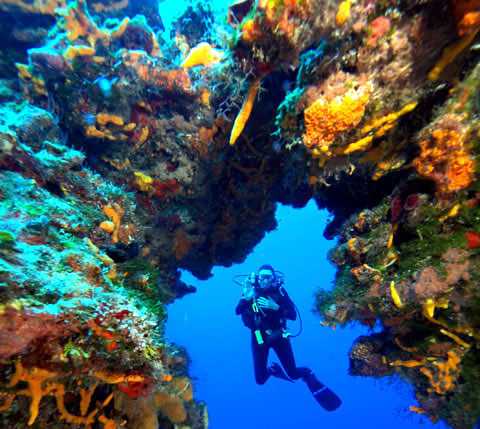 8. Cabo Pulmo - Baja California, Mexico
The Cabo Pulmo National Marine Park features one of the healthiest coral reefs in the world. And sites just a few kilometres away from the shore means that you can sleep late into the night and still make two-morning dives. Infinite schools of rays and jacks, parrotfish, groupers and angelfish, eels, octopuses, and a few sea turtles or sharks here and there. All of this complemented by long basaltic dykes covered by hard corals and numerous sea fans. This is one place where you'll vacation only to dive.



9. Mary's Place - Roatan, Bay Islands, Honduras
This is a diving pit that looks like something straight out of 'The Lord of the Rings'. Mary's Place, formerly known as 'Mary's Crack' was named so because of deep, extended cracks formed due to volcanic activity. This place was so popular that the dive site had to be closed down for a few years to allow the coral reefs to recover. It still is an extremely popular diving site. The dive does require a fair bit of skill due to the site's depth.



10. Darwins Arch - Galapagos, Ecuador
Darwin's arch offers the absolute best in diving if you crave large animals. It's got everything, from massive white sharks to free swimming moray eels. From tiger sharks to schooling hammerheads to a sheer number of turtles (you'll experience burnout). This is a site you have to visit so that you can label it the best in the world.



11. Gran Cenote - Riviera Maya, Mexico
Gran Cenote is the best cave and cavern dive in the world. The absolute best. Why? Because it isn't challenging. The water is clear, shallow and an easy introduction to both the delights of diving and its difficulties. Don't forget to go into the cerulean pool and the magnificent chamber within. You'll love it.



12. Blackish Point - Utila, Bay Islands
Blackish Point in Utila is probably the place you'll find yourself at if you're at the Bay islands for diving. Why? Because the island is known for diving, in fact, diving is so embedded into the local culture that you can say it's a part of Utila's DNA. The blackish point gets its name from the volcanic rocks that form a parallel wall to the shore. The first 25 feet is filled with beautiful, soft corals. Drop deeper, and you'll encounter a light current, around 65 feet below sea level, which makes for a thoroughly relaxing drift dive. It's a natural spa, UNDERWATER! Also, keep an eye out for 'Old Tom', Utila's unofficial mascot masquerading as a white shark.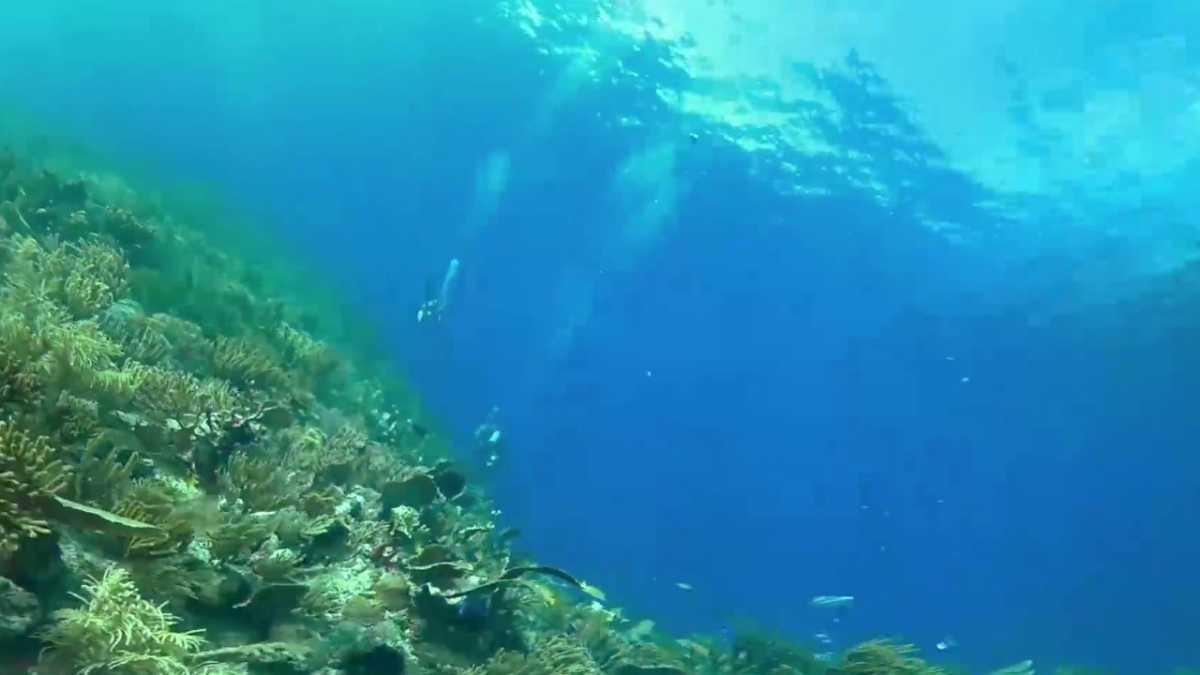 There you go, 12 great diving sites to plan your next diving venture. If you dive for the sheer thrill it offers, these are the best in the world guaranteed to get your adrenaline racing.

~ Written by Nehad Zein