Places For Houseboating in Kerala

Known as
Kettuvallams
in Malayalam, this world originated from 2 separate words; 
Kettu
meaning tying and
Vallam
meaning country boats. This name attributes to its framework as HouseBoats are made of hundreds of jack wood planks held together by coir knots. The brownish-black coating atop this skeleton is a caustic black resin extracted from boiled cashew nut kernels. Kettuvallams once made well are said to last generations, and in olden times, they were used to ship commodities like rice, coconuts, rubber, and spices across cities. 
1. Alleppey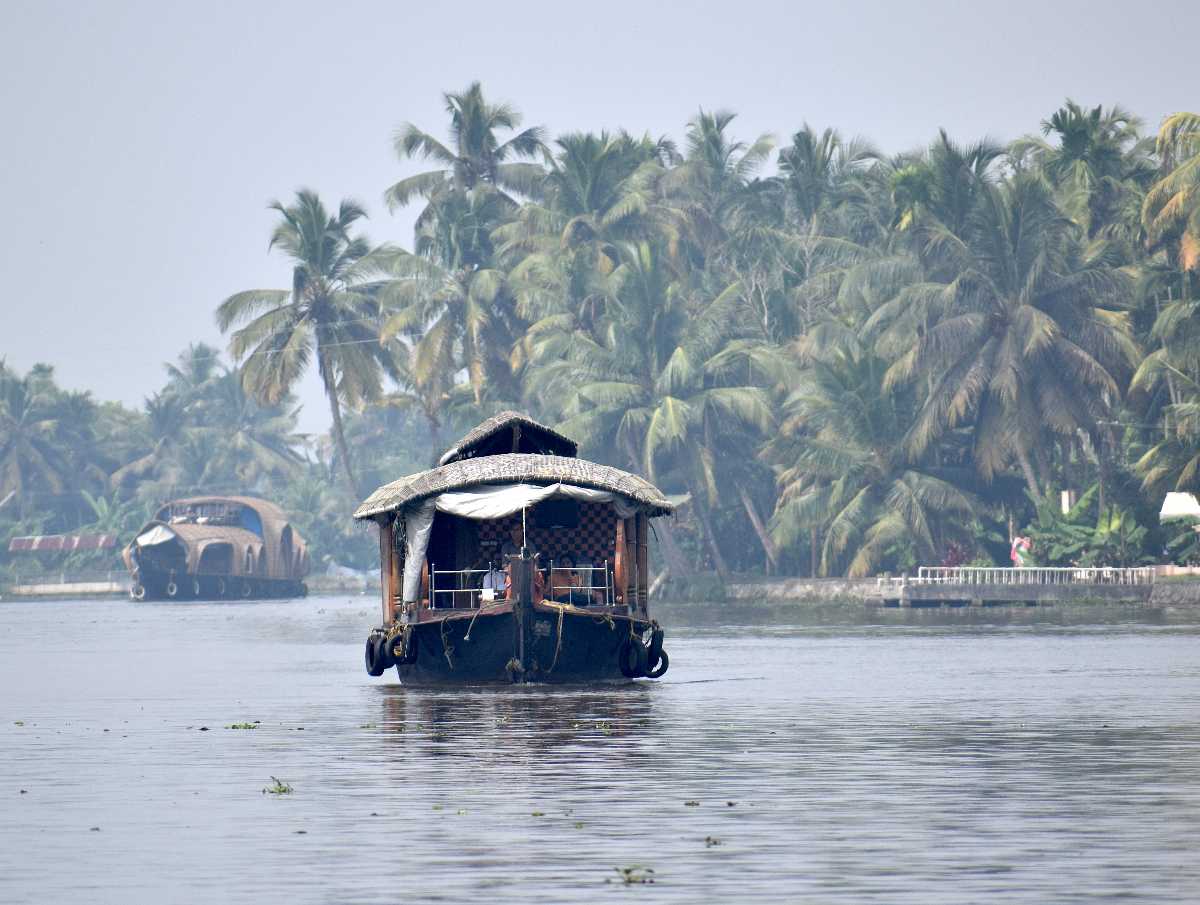 Alleppey or Alappuzha fondly nicknamed Venice of the East is most often considered the Citadel of Houseboats in Kerala. With a labyrinth of inland canals, beaches, and lagoons, Allepey is the most often than not considered the starting or ending point to most Houseboat tours. From Alleppey, depending on the duration you wish to stay on the boat, there are different packages offered by numerous tour operators. Houseboat tours pan from day tours to up to 5 days and can be tailored made to your needs and requirements in most cases. The most popular route from Alleppey for boating in Kerala is through Kuttanad with enchanting greenery and mesmerizing sights. During your time on the houseboat, the crew catches fresh fish from the water and cook it in front of you, to your taste. Certain houseboats have wooden cabins which are perfect for an afternoon siesta after the sumptuous Kuttanad meal.  Certain tour operators arrange for village walks, canoeing sessions, and fishing expeditions at an additional cost.
Tour Operators
Pournami Houseboats
.- They have been ranked number 1 on TripAdvisor multiple times and are known for their state of the art Kettuvallams and excellence par facilities and service. Their prime package is the Ayurveda package which allows for a traditional Kerala spa on the houseboat and a rejuvenating treatment while floating on emerald water. 
Sun 'N' Mist
- They are known for their combo trips which include trips to Munnar, Thekkady etc via houseboat.
Gokul Cruise
- They are known for their eco-friendly luxurious houseboats which have provisions for day trips. overnight trips and even houseboat parties that can accommodate up to 40 people
2. Kollam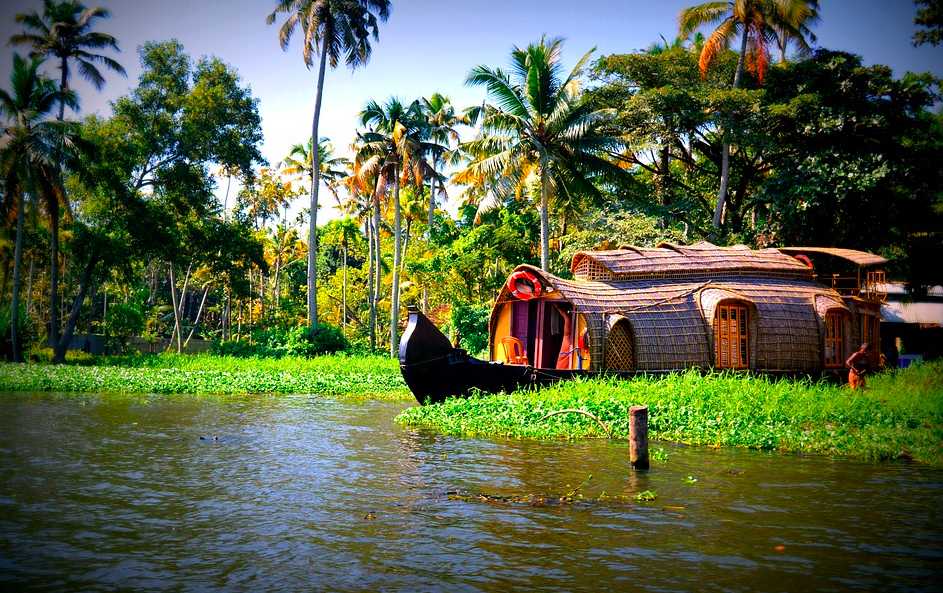 Tour Operators
Southern Backwaters
 - They are known for their houseboat shuttles from Kollam to Alleppey and the quality of their authentic meals 
Palm Tree Houseboats 
 - They have both day trips and overnight trips, and the highlight is the village exploration expedition they take you for during your time here
Village Backwaters 
- Their Ayurveda package and the Cultural package will have you yearning for more.
3. Kumarakom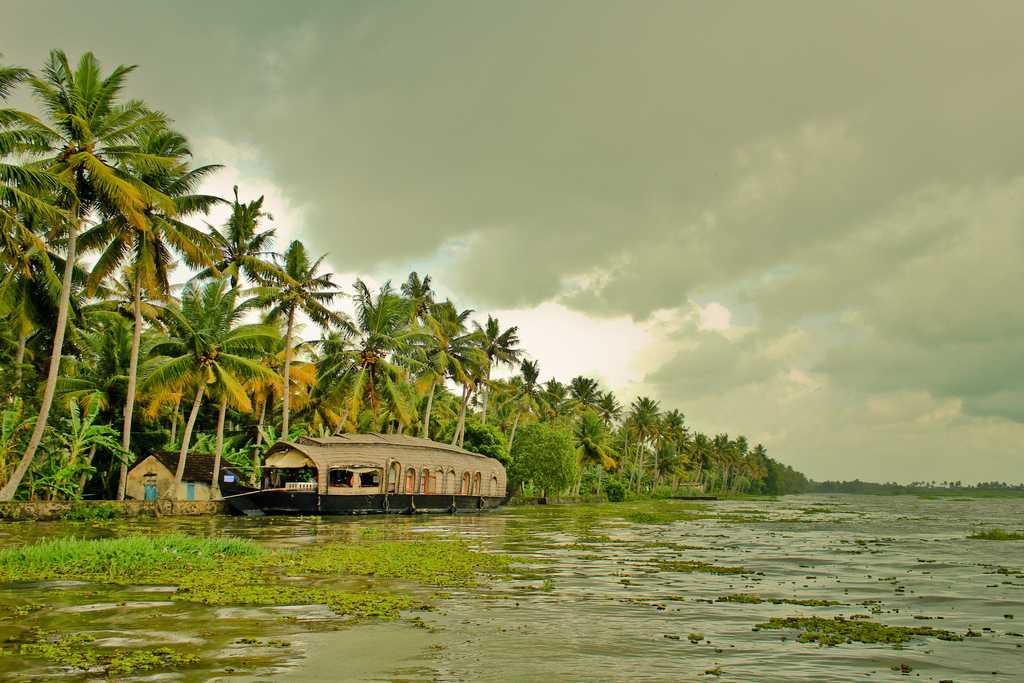 The views one sets eyes upon from a houseboat in Kumarakom is very different from that of other backwaters. Mangroves, Meandering canals and millions of Migratory birds are the three M's that could sum it up! One of the best views you can get from boating in Kerala. 
Kumarakom is a snug green stretch skirting narrow canals situated around 16 km from Kottayam along the Vembanad Lake. Kumarakom Bird Sanctuary on the banks of these pristine backwaters is a sight behold, especially when you're wafting by on your houseboat.
The round trip from Kumarakom to Alleppey is a popular route one can take. You will notice a change in the scenery when you move from Kumarakom to Alleppey, the kind of villages on the banks, the absence of migratory birds in Alleppey, the narrowness of canals etc.
Kumarakom style Karimeen fry is a speciality, so don't leave your boats until your guide has prepared that for you!
Tour Operators
Aqua Jumbo Houseboats -
They rightly call themselves a floating palace. On their rehashed traditional Kettuvallams, one is bound to feel like royalty with their opulent interiors and luxurious facilities. Their overnight trips are extremely popular because they pamper you no bounds.
Amrutham Houseboats -
Rated the top houseboat operator on TripAdvisor, Amrutha Houseboats equates to value for money. Their quality of service is par excellence, and this brings back customers time and again
Kumarakom Houseboat Holidays -
They are known for their customised package offerings wherein you can pick and choose what you'd like your houseboat cruise to look like, where all you'd like to go, for how many days, which kind of boat etc. and they will send you a quote accordingly. Not too many operators provide this service. Hence they are the popular choice for customised trips.
4. Kuttanad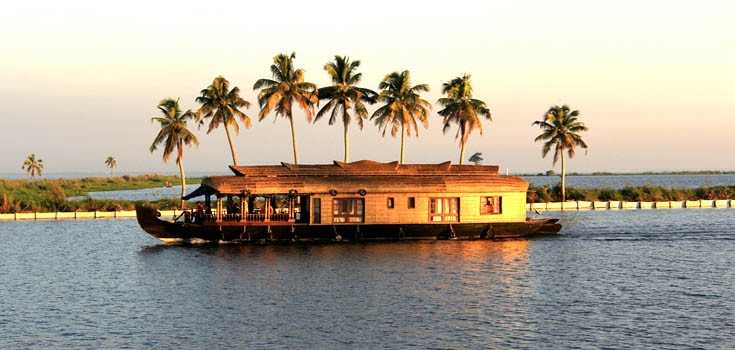 Tour Operator
Kuttanad Houseboats -
For an authentic experience go for their Punting Houseboat and though it's a little white knuckling, it's a must try. These houseboats are basic with no luxuries and are manoeuvred using a bamboo pole. Nerve-wracking and wobbly as it is, you are bound to love it.
Apart from this, there are no specific Kuttanad based operators as Kuttanad is a very small town. Operators from Alleppey and Kumarakom are frequent shuttlers through Kuttanad, so you can pick any of those for breezing through the beauty of Kuttanad.
5. Kasaragod

Tour OperatorsBekal Ripples -
Take a swim in Tejaswini river when you go with Bekal Ripples to Kasargod and beyond.
Bekal Mermaid -
Houseboating in Kasaragod is relatively cheaper than the rest of Kerala, but Bekal Mermaid has the best rates compared the rest in Kasaragod and great service despite the economical pricing.
Happy Houseboat -
Their office is in Nileshwar and Kasaragod, and they are one of the tops voted tour operators in town. 
Best Time For Boating In Kerala
Today, Houseboating is the backbone of the Kerala's tourism and is a prime attraction wherein you can opt for packages that offer you stay on these houseboats along with a plethora of additions like a cultural performance, diving into the backwaters, preparing food with the locals, toddy stops etc.; all while gently meandering through the green waters. You can even choose the type of houseboat ( deluxe, luxury, upper deck etc.) you'd like to glide on.
If you so happen to go to Kerala and want to experience this enticing affair, you could opt to go to one of these popular houseboating locations across Kerala and indulge in a once in a lifetime escapade from routine. After all, it is all about a leisurely experience in the lap of nature and experiencing this through boating in Kerala is the absolute right way to go about it. Hop onto any of the houseboats mentioned above for some carefree wind in your hair fun and you won't regret it!