King's Well
Also referred to as the Hang Li Po's Well, it was dug up by the early Chinese residents behind the temple. It is Malaysia's oldest well and was initially made by Hang Li Po's followers in 1459 to cater to her personal needs but was also used as an important source of water by the town. It was often targeted by the invading forces who sought to poison it and capture the town or use it for their own purposes. The well was protected by the Dutch by enclosing it in a wall. The well is reputed never to have dried up even during droughts and is now perceived as a wishing well and it is believed that people who throw a coin into the well would return to Malacca.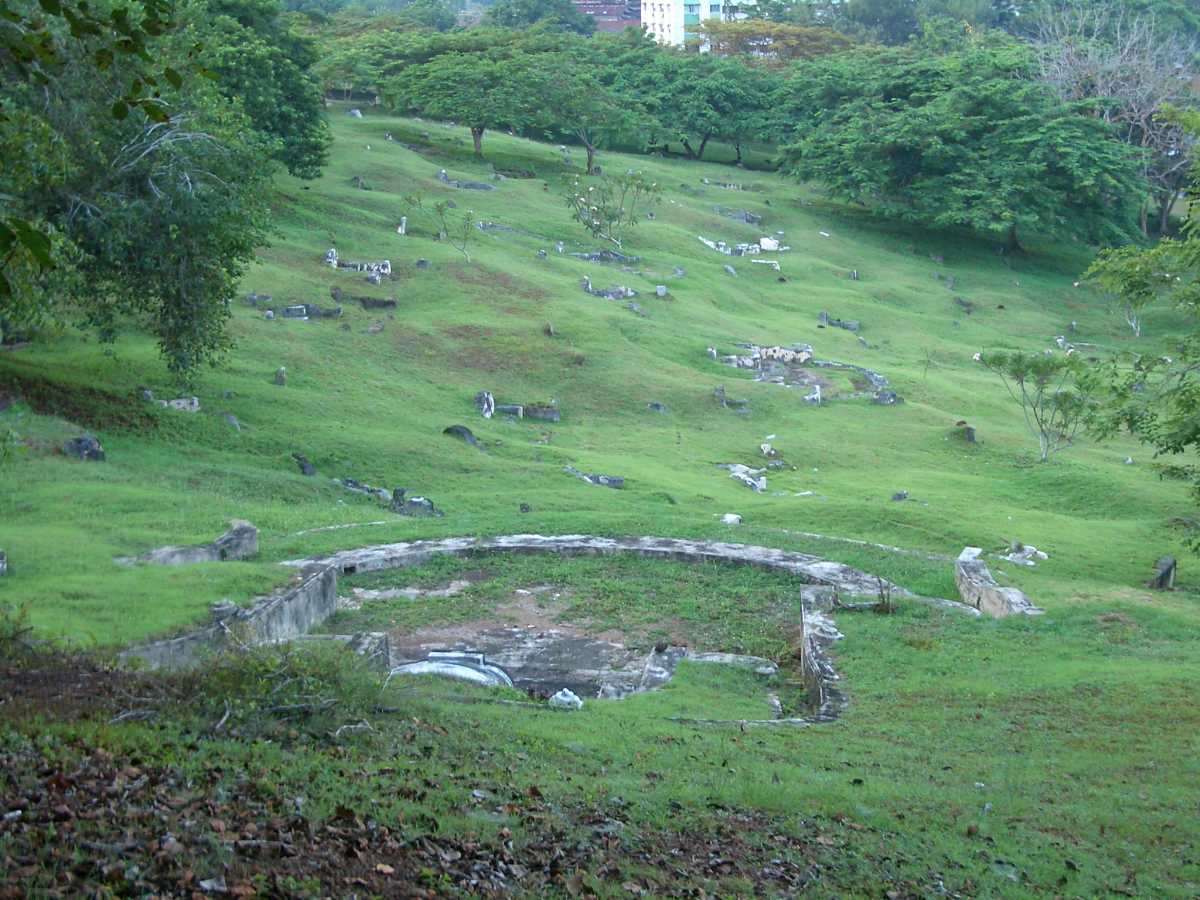 Ming Bridge
The name originates from the Ming Bride who came to Malacca with her large retinue including 500 handmaidens who set their home on the hill.
Poh San Teng Temple
Built in 1795, the Poh San Teng Temple is dedicated to Admiral Cheng Ho. Located at the left of the well and at the base of Bukit Cina, the temple houses images of Taoist entity Kuan Yin and Dabo Gong. The people of the temple are responsible for the presence of the cemetery after all the efforts of the government to take control over the land. The Chinese came together against the government to protect their ancestry.