A spa therapy after a whole day of travelling around the heritage city sounds great, right? Malacca offers great refreshing sanctuaries to go to invigorate your mind and relax your body. Reconnect with your mind, body, and soul with heavenly experience at these top 10 spas in Melaka:
1. Sutra Maya Spa @Lagenda

A blend of contemporary and traditional, Sutra Maya Spa in Melaka offers rejuvenating massages, facials, and scrubs. Their concept is based on the fusion of the traditional Malay Archipelago and Bali that brings out their delicate use of natural ingredients like herbs, spices, and flowers in their therapy.
Services: They have different facials, focussing on different areas of problem. Normal facials start from RM50 for 1 hour, acne treatment at RM120. Packages are available starting from RM285 and one popular deal is the treatment of 3 in 1 in just RM100 (various options). They have numerous types of massages too at reasonable prices.
Location: 87-1, Jalan Lagenda 1, Taman 1 Lagenda, Peringgit, 75400 Melaka, Malaysia
Timings: 10:00 AM – 7:00 PM
2. iSpa and Skin Therapy

Providing a luxurious touch to spa therapies, iSpa and Skin therapy offers an exquisite range of rejuvenating and revitalizing treatments to relax the mind and body. It is exclusively made for ladies and couples and presents signature treatments and packages for an unparalleled experience.
Services: They provide facials, aroma treatments (RM298), hydrating skin treatment, hot stone massages, relaxing massages, waxing (standard – RM98), laser hair removal (diode removal – RM350), Men's facial anti-oxidant treatment (RM198), ovarian therapy (RM288), non- surgical face lifting treatment and many more packages.
Location: Jalan Bpm 13, Taman Bukit Piatu Mutiara, 75150 Melaka, Malaysia
3. Spa Village Malacca

Capturing the essence of the healing heritage of Peranakan culture, this unique spa in Malacca offers tailored one of a kind experiences to its customer. Every guest gets to enjoy a hair therapy ritual and their therapies are based on their cool or warm energies following old traditional remedies.
Services: They have Peranakan signature experience that is the warm and cool treatments starting at RM700 each and Ala Carte experience which includes massage (RM235), facial treatment (RM235), hair treatment (RM235), natural manicure/ pedicure (RM175), and warming and cooling treatments.
Location: No. 188, Jalan Bunga Raya, The Majestic Malacca, Melaka, 75100, Malaysia
Timings: 9:00 AM – 8:00 PM (last treatment starts at 8:00 PM)
4. H Spa

Located at the Hatten Hotel in Melaka, H spa offers various pampering packages for the guest to reconnect with their mind, soul and body and rejuvenate. It embraces a cosy ambience within a luxurious setting.
Services: Purely pampering treats package which includes a body scrub, body soak and relaxing massage starts from RM244 per person. They have other healing and rejuvenating packages too. They have various facials (express – RM45), massages, body scrubs, baths, and foot reflexology (RM79).
Location: Level 12, Hatten Hotel Melaka, Jalan Merdeka, Bandar Hilir, 75000 Malacca, Malaysia
Timings: 9:00 AM – 11:00 PM
5. Scents and Senses

For authentic Thai massage in Melaka, head over to this luxurious yet traditionally designed spa for unwinding and re-energizing. Aromatherapy massages are popular in this spa with Traditional Thai treatment and foot reflexology being quite the favourites.
Services: They provide traditional Thai treatment that includes Thai massage (RM69 for 60 mins) and combination packages starting from RM95. Aroma oil massage (starting from RM79), specialized massages, hot stone massage, herbal healing massage, body scrub, sauna, and foot reflexology.
Location: Main - 106, 106A, Jalan Merdeka, Taman Melaka Raya, 75000 Melaka, Malaysia
Branch - No. 8, 8-1, 10-1, Jalan KBS 1, Melaka, 75200 Taman Kota Syahbandar, Malaysia
Timings: 11:00 AM – 12:00 AM
6. Tea Tree Spa

Situated in the Holiday Inn Melaka, this refreshing haven will pamper you, revitalize your body and relax your mind. They are known for their friendly yet professional service by highly qualified therapists.
Services: They offer facials, beauty treatments, and spa treatments for both men and women. You can avail special offers if you are staying at the inn.
Location: No. 8, 8-1, 10-1, Jalan KBS 1, Melaka, 75200 Taman Kota Syahbandar, Malaysia
Timings: 10:00 AM – 9:00 PM, daily
7. Tanjung Wellness Spa

A combination of urban and traditional comforts is what makes Tanjung's therapies relaxing and invigorating. They have many packages like Tanjung beauty, Tanjung dream and Tanjung retreat that are specialized therapies for full-body pampering.
Services: They have various massages like aromatherapy, deep tissue and Swedish at RM255 for an hour and warm stone massage at RM428. Their standard head, shoulder and back massages start from RM140. Body scrubs, mini facials, massages, manicures, and pedicures are available at RM50. They have various other services too like couple spa treatment, aroma facial, foot reflexology, herbal bath, and more.
Location: Philea Resort Spa, Lot 2940, Jalan Ayer Keroh, off Jalan Plaza Tol, Melaka, 75450 Malacca, Malaysia
Timings: Tuesday – Saturday: 2:00 PM – 10:00 PM; Sunday: 9:00 AM - 6:00 PM; Closed on Monday
8. Satkara Spa

Incorporating traditional Malaysian rituals into their delicate therapies, Satkara Spa in Melaka offers a signature spa experience to rejuvenate your body and relax your mind. Every massage is started with a ritual of cinnamon essential oil and sea salt foot scrub for pure relaxation.
Services: They offer massages, facials, pampering body scrubs, and rituals. They also have traditional Malay healers at RM177.36. They have signature massages ( RM271.7) and deep tissue massage (RM233.96) with add on like body compress at RM122.64. They have various facials including a gentleman's facial at RM225.45. Exotic body treats start at RM300 available in different wraps and other packages and rituals are offered.
Location: 88, Jalan Laksamana, Taman Kota Laksamana, 75200 Melaka, Malaysia
Timings: 10:00 AM – 8:00 PM; Last treatment at 7:00 PM
9. Envy Wellness

A pleasant lounge and a day spa in Malacca, Envy wellness presents health and beauty treatments to get you away from the stresses of the bustling city. Each guest is served herbal tea before treatments for inner cleansing.
Services: They provide skin rejuvenation, deep beauty treatments, hair removal, body detox, skin and cell renewal treatments, face lifting programs, and much more.
Location: Jalan Limbongan, Melaka, Malaysia
Timings: 10:00 AM – 7:00 PM Monday - Saturday.
10. Royal Thai Melaka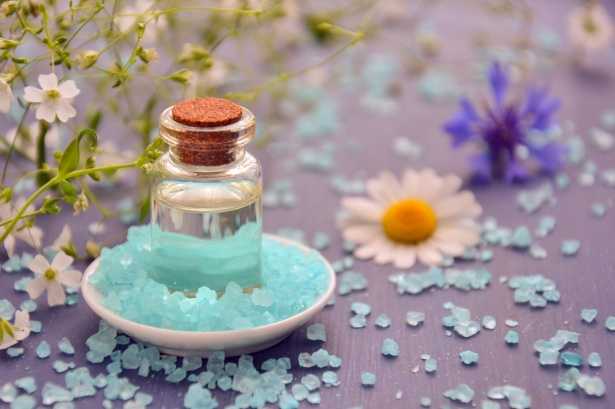 This is the right place to go for traditional Thai massages to liberate from the day's stresses and the city's busy life. They specialize in family physical therapy and wellness with skilled and professional masseurs.
Service: They provide Thai and aromatherapy massages (RM130), foot massage (RM56/hr), sports therapy package (RM94), traditional Thai therapy at RM78, and Thai hot herbal therapy at RM111. Rates will differ with duration. They have early bird deals to get discounted rates.
Location: 13, Jln KSB 11, Taman Kota Syahbandar, 75200 Melaka, Malaysia
Timings: 10:00 AM – 1:00 AM
Melaka is one whole package with its beautiful attractions, delicious food, vibrant city, and rejuvenating therapeutic centers. From traditional to urban techniques, it will surely keep you at bliss.