Exploration:
Walking along the jungle trail gives the visitors a glimpse into nature. The rainforest offers a beautiful view while sheltering the tourists from the sun.
Bird Watching:
Birdwatchers are eager to catch a glimpse of the Gurney's Pitta, an endangered songbird that was thought to have been extinct until 1986. The deep forest area is home to a huge number of indigenous animals and plants making it a dream trip for botanists and nature lovers.
Swimming:
The greenish waters of the Emerald Pool are warm and perfect for taking a swim. Photographers also have a field day trying to capture the beauty underneath the water.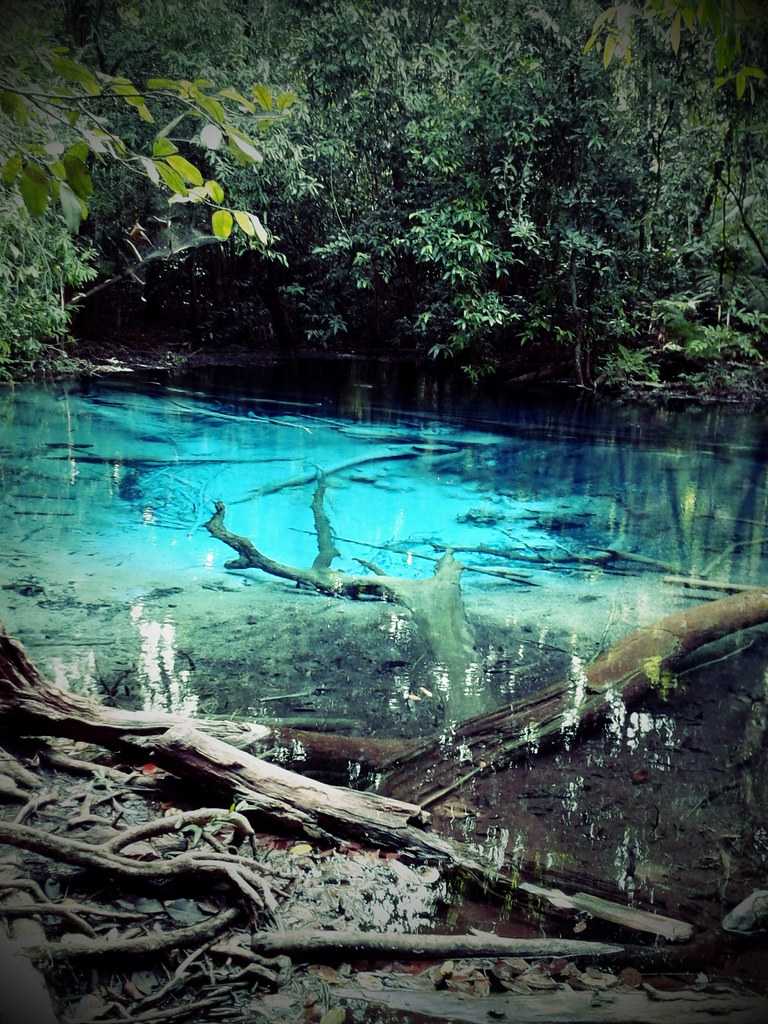 Guided Tour:
Taking a guided tour of the entire park as a part of an eco tour group is an activity cherished by the nature and wild life lovers.
Dipping in Hot Springs:
Taking a dip in the Hot Springs is a wonderful way to feel energized on the way back. The natural surroundings enhance the pleasure with the visitors choosing to sit on the indentations created naturally by the sides of the springs. The water is heated naturally with the aid of the volcanic rocks underneath, reaching 35 to 40 degrees Celsius. The abundance of minerals and salt in the water is therapeutic too making it a must-visit rejuvenation spot.