Built in 1865, the museum at Hill Palace is famous for being a full-fledged ethnoarchaeological museum and the first ever heritage museum of the state. This museum also houses the Centre for Heritage Studies (CHS), which is an autonomous research and training institute.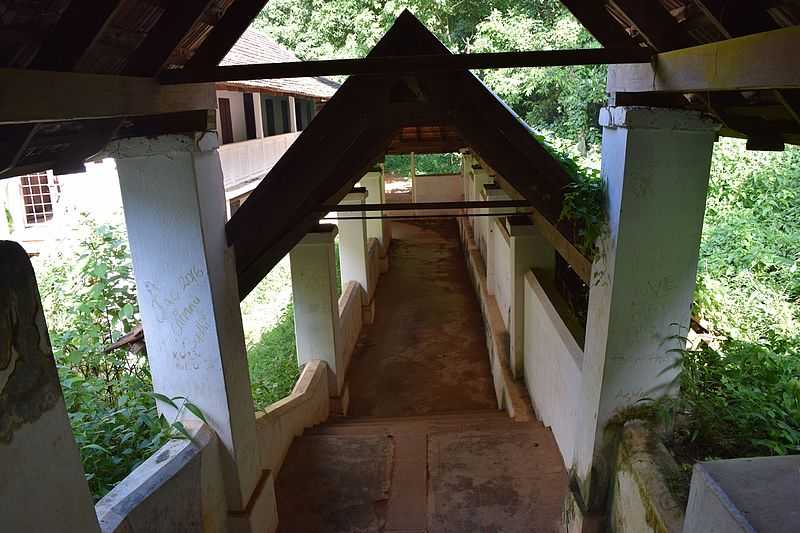 Galleries at the Museum:
The complex house 18 different galleries and the most important among them are:-
The cabinet gallery: Displaying the royal throne and chairs.
The Portrait Gallery: Oil portraits of The Maharaja and certain Thanjavur paintings.
Wood Carvings Gallery: Various wood carving belonging to the 14th century including unique ivory items and wooden sculptures.
Jewellery Gallery: The Royal Gold crown embedded with precious stones and various other items.
Epigraphy Gallery: Copper plates, inscriptions, palm leaf records etc.
Folklore and Folk Arts gallery
Numismatic Gallery
Chariots Gallery
Sculpture Gallery: Stone sculptures from 10th to the 18th century.
Weapons Gallery
Ettukettu:
At the museum, you can see the oldest building of the complex. It is a single-storied with two courtyards called ettukettu. Nearby are a pond and a temple.
Pottery and Ceramic Vases:
Antique vases from Japan and China are kept in the display. Apart from that Kudakkallu (tombstone), Thoppikkallu (hood stone), menhirs, granite, laterite memorials, rock-cut weapons from the Stone Age, wooden temple models, plaster cast models from Indus Valley Civilization are also on display.