The God's own country, Kerala, renowned for its tranquil backwaters and rich biodiversity is a melting pot of mixed traditions and culture. It is a global hub for international tourists who have the quench for lush reserves, tranquillity and cosiness. Coffee and tea being an integral part of Kerala culture, it is interesting to know that it leads to the production of two varieties-Robusta and Arabica. Popularly known as 'Kaapi', coffee is mostly preferred among youngsters to start their day fresh with satisfaction.


Kochi is the most happening place in Kerala. The city has played a major role in dealing with the demand for cafes along with the increase in the number of coffee and tea lovers. Though there is no Dunkin Donuts or Starbucks coffee outlets, Kochi still has cafes with perfect ambience and good service. But most of the cafes are located either in the city of Ernakulam or Fort Kochi. Here are few hangout spots in Kochi where you could grab something palatable.
1. Kashi Art Café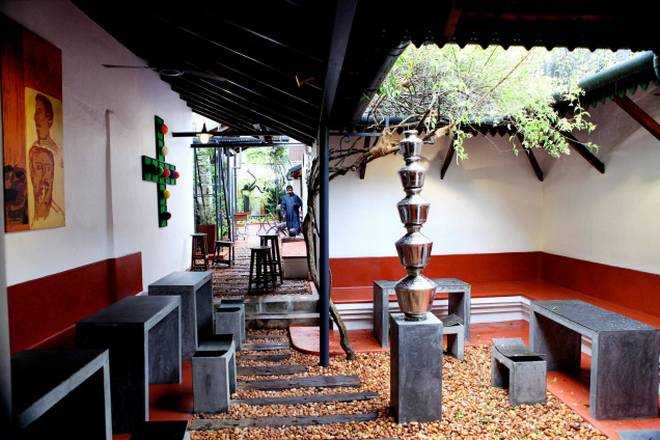 Being the best hangout spot for foreigners, art lovers and celebrities, this place is known to have the best breakfast in Kochi. Buzzing with customers, it hosts the best continental cuisine, especially for non-vegetarians and eggetarians. Interestingly, it also hosts the work of an artist for a month while providing the café with the touch of an art gallery. Beef burger, chicken sandwich, mushroom burger and lemonade are must try.
Location: Burgher Street, Fort Kochi.
Average cost for two: INR 600
Timings: 08:30 AM to 10:00 PM
2. Mocha Art Café


Amalgamated continental and European cuisine and perfect lighting, it provides spacious outdoor seating with balmy ambience. If you are an art lover, you will love the vintage charm of this café. They provide unique drinks with authentic flavours like saffron tea and apricot-peach juice. Their signature mocha, chocolate cake, prawn tawa grill and beef omelettes are must try.


Location: Lane VI, Opposite Jew Synagogue, Mattancherry.
Average cost for two: INR 700
Timings: 09:30 AM to 09:00 PM
3. Teapot Café


This is an old-fashioned attractive hangout spot in Fort Kochi with varieties of traditional tea and coffee along with decent breakfast and lunch. The display of ancient teapots flavours the quaint and antique ambience of the café.
Location: Peter Celli Street, Fort Kochi
Average cost for two: INR 300
Timings: 08:30 AM to 09:30 PM
4. Quissa Café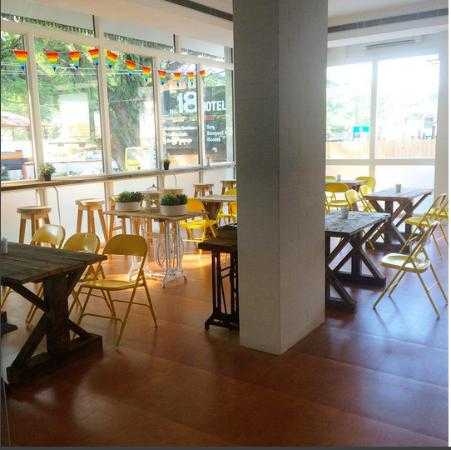 Quissa, the Persian word for 'story' imparts a novel theme of 'A story on every sip' to this café. With contemporary interior designing and perfect background music, this is the best hangout spot relax with friends. Moreover, delicious cakes and pies lighten up the mood. Pancakes and cheese omelettes are the best.
Location: KB Jacobs road, Fort Kochi
Average cost for two: INR 300
Timings: 08:30 AM to 09:30 PM
5. Café Papaya

The setting for live music performance and a private library with good collection of books are added brownie points. Surrounded by the green canopy, this café has always been a hangout spot for celebrities. Don't forget to try chicken fajita, crispy chicken sandwich and especially Pazhampori and beef curry?, crowned as the signature dish of Café Papaya.
Location: North Janatha Road, Palarivattom
Average cost for two: INR 600
Timings: 01:00 AM to 11:00 PM
6. Pepper House Café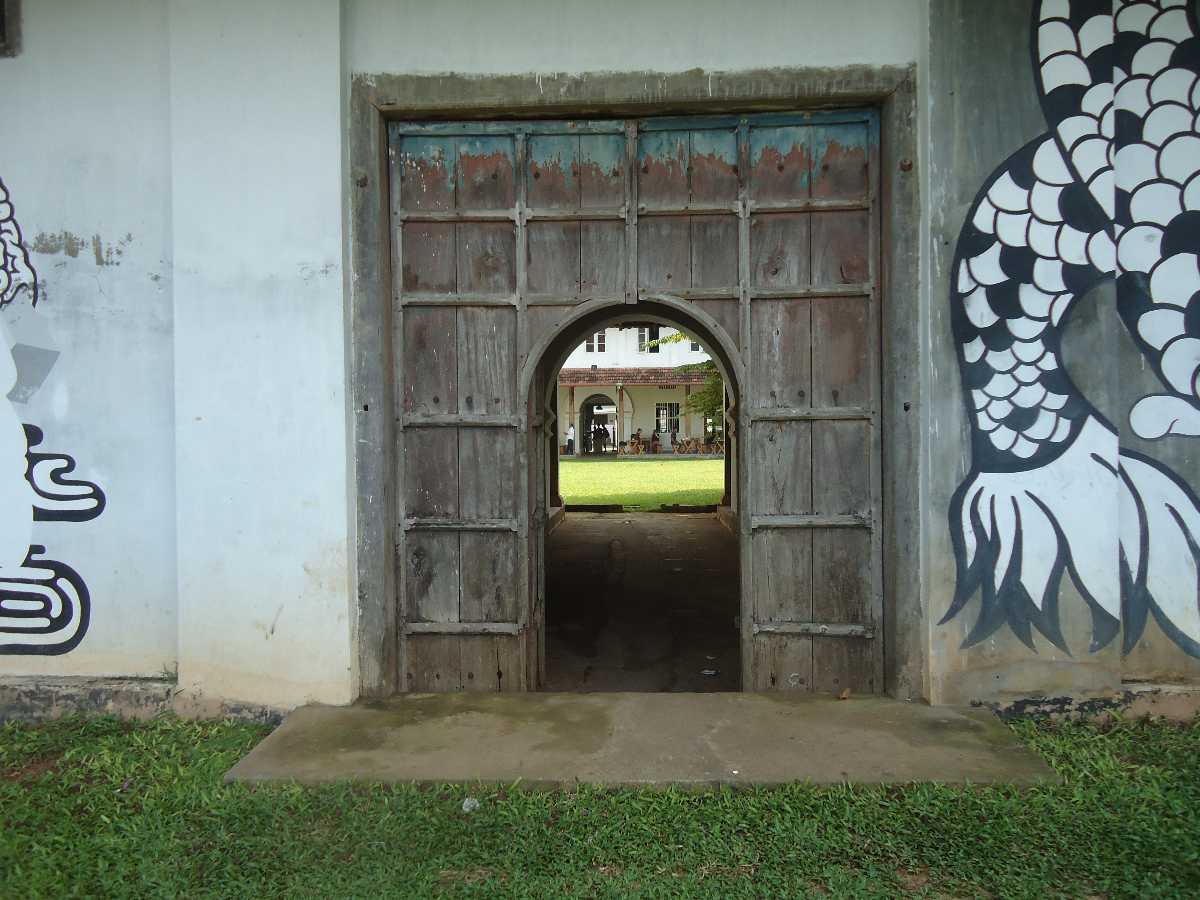 Famed being in the Malayalam movie 'Premam', this café has grabbed a lot of attention from millennials. Along with the wooden benches, the verdant garden picturesque sets an enchanting ambience. Specialized in European cuisine and desserts, it is a fine spot to host an exhibition. They even have a souvenir shop that sells clothes, pretty jewellery and cute stationery.
Location: Kalvatty Road, Fort Kochi
Average cost for two: INR 500
Timings: 10:00 AM to 07:00 PM
7. Loafer's Corner Café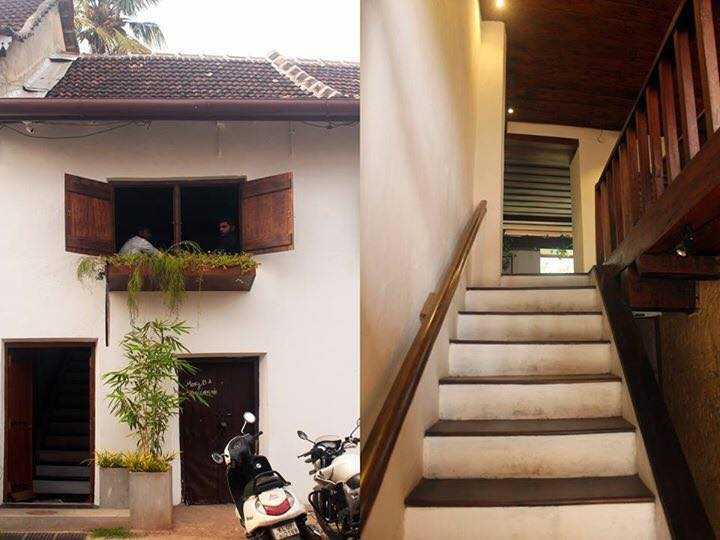 Relaxed nook and delectable food overload this café with cosiness. Along with hours of chilling, you could savour continental dishes, and moreover, it is also vegan-friendly. One must try spinach and mushroom spaghetti on pesto, vindaloo tortilla wraps and mango cheesecake.
Location: Princess Street, Fort Kochi
Average cost for two: INR 400
Timings: 08:30 AM to 08.00 PM
8. Bloomsbury Boutique Café and Artisan Bakery

If you ever visit LuLu Mall, the largest shopping mall in India, then definitely you should stop by this artisan bakery, Bloomsbury Boutique café. Families and couple hang out here to satiate their sweet tooth. They provide freshly baked cupcakes, cakes, pizza and sizzlers along with good service. Try the chocolate drink 'east-west shake', special golden chocolate cake with perfect sculpted golden swirls, cheesy peppered garlic, Chinese five spiced chicken and mushroom and blueberry cheesecake.
Location: Level 2, LuLu Mall, NH-17, Edapally Junction
Average cost for two: INR 650
Timings: 10:00 AM to 10:30 PM
9. Tonico Café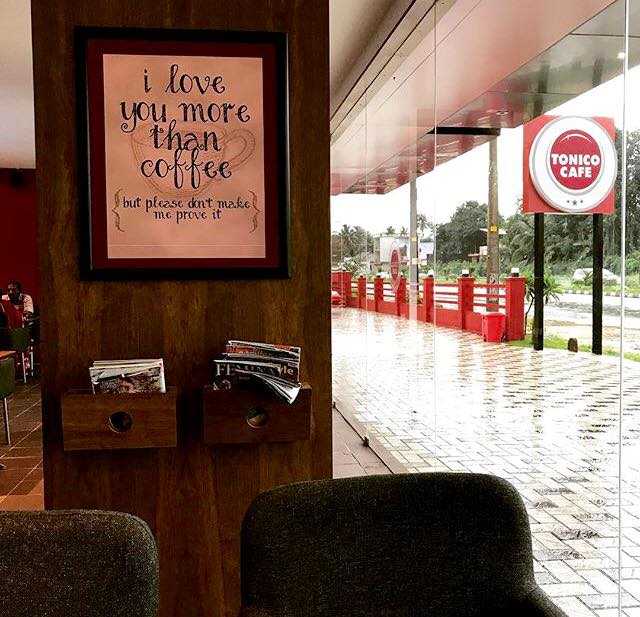 This humble abode of contemporary flavours is the best spot to satisfy your midnight cravings. Relaxed music is a balm for any soul who visits this café. They serve varieties of coffee, smoothies, burgers, steaks and shakes. The Caesar salad, chicken steak, sizzling brownie, chocolate smoothie and juicy lucy burger are must try.
Location: Seaport Airport Road, Kakkanad
Average cost for two: INR 400
Timings: 11:00 AM to 02:00 AM
10. Deli Café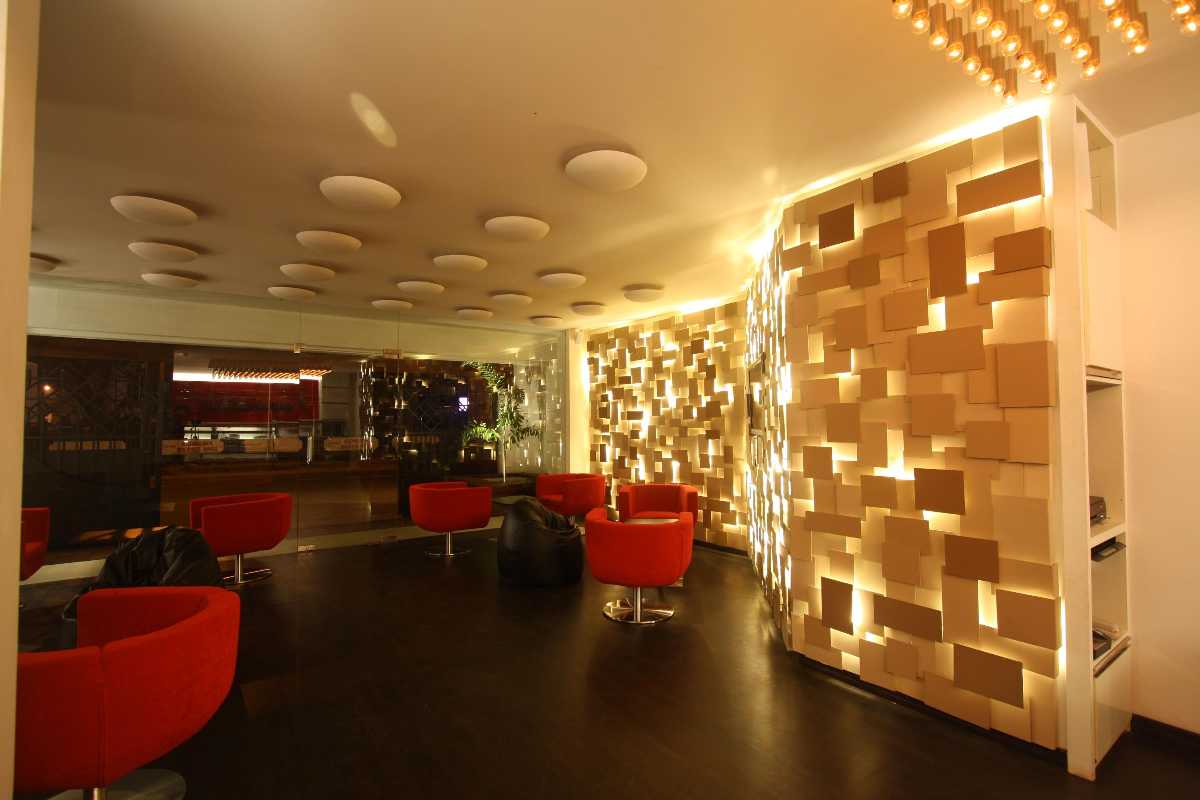 With direct access to Taj Gateway Hotel, all the dishes are prepared in the same kitchen. Along with five-star ambience, you could savour luscious pastries and puddings at an affordable price. Deli café is the best pastry hub in Ernakulam. If you are a sweet- tooth, don't miss this spot.
Location: Marine Drive, Ernakulam
Average cost for two: INR 600
Timings: 11:00 AM to 11:00 PM
11.Coco Tree

With premium service and setting, this place is more inclined to serve continental cuisine. This is more of a restaurant as it serves are varieties of cuisine-Italian, seafood, Mediterranean and desserts. The best place to spend with family, friends and food explorers during the weekends. Do try their nutritious English breakfast of streaky bacon, sautéed mushrooms, baked beans and potato wedged along with chicken sausage and eggs. The red velvet cake and tenderloin steak are must try.
Location: Panampilly Nagar, Ernakulam

Average cost for two: INR 600

Timings: 11:00 AM to 11:00 PM
12. Chaicofi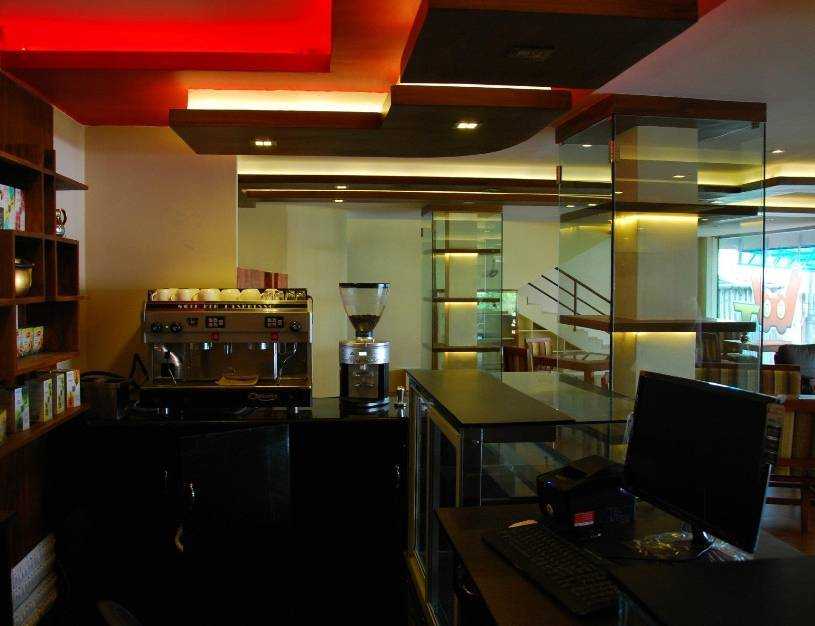 This café serves Continental, burgers, sandwiches, Italian, pizzas and steaks. This kid-friendly cafe also hosts live sports screening. Catering the night cravings till 12 PM, the location is a balm fine with the perfect interior decor. Must try garlic bread, pesto sandwich and spicy tuna, English breakfast, affogato and Nutella crepe.
Location: Kaloor, Kochi
Average cost for two: INR 750
Timings: 10 AM to 12 PM
13. Qissa Cafe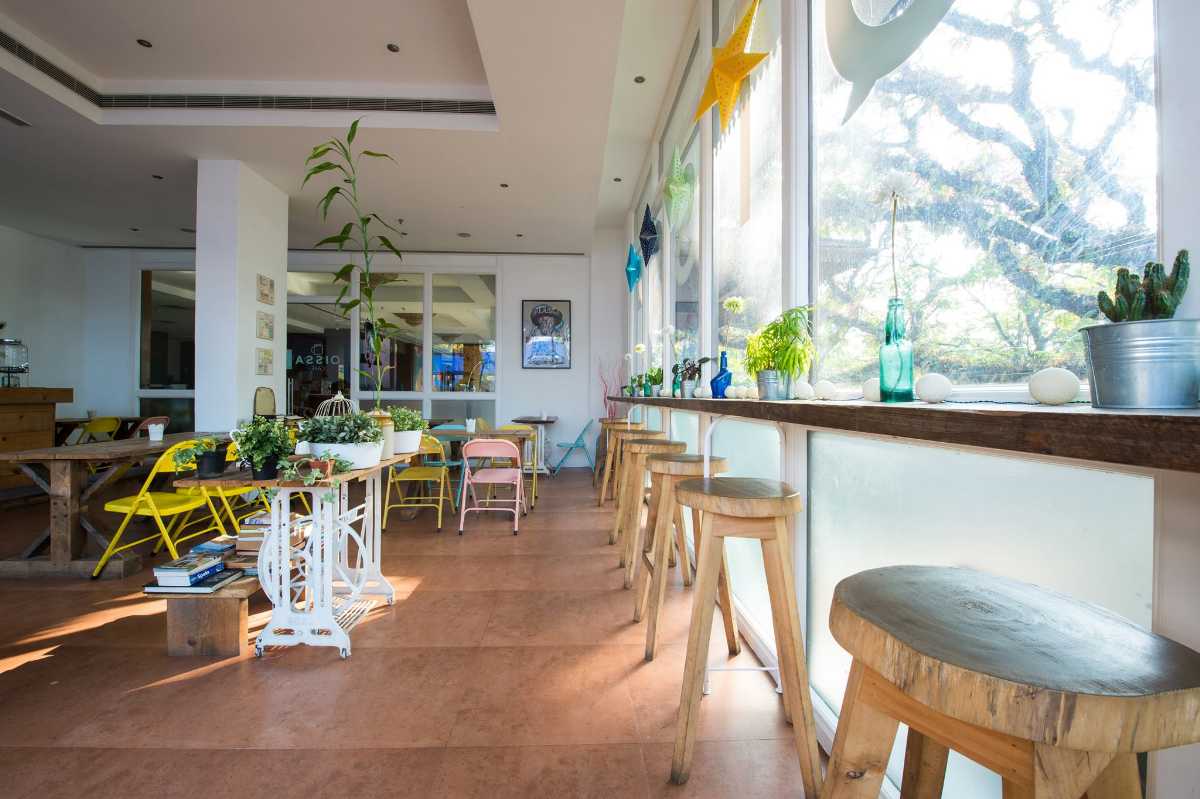 A pretty little café set right in the Fort Kochi, Qissa café is famous for its chocolate cakes and omelettes. The welcoming ambience, along with the thoughtful decor makes it a very charming café. It is a good option if you are a sweet tooth or are looking for someplace to have a hearty breakfast or brunch. Besides, during summers, it is a great place to try out the various refreshing drinks they have in their well-crafted menu. The decor of the cafe is beautiful, with addles and typewriters on one corner, bottles tangled in lights and pretty lanterns. You can either go for the outdoor seating which is well decorated with ornamentals or for the indoor lounge that has some cool, antique elements like sewing machine table, old soda water bottles and flower pots. The place is famous for its pies and pancakes. You can ask them for the pie of the day and other such offers. The affordable billing of the cafe is just a cherry on the cake. The must-try dishes at Qissa Cafe are banoffee pie, chocolate cake, poached eggs, omelettes, carrot cakes, pasta and sandwiches.
Location: Number 18, KB Jacob Road, Fort Kochi
Cost for two: INR 300
Timing: 8:30 AM - 9:30 AM
14. Oy's Cafe
Another reputed cafe tugged in Fort Kochi is Oy's cafe. Regular visitors to this cafe always say that the place has nothing formal about it and that it will always give you a 'make-yourself-at-home' feel. The smiling faces of the staff, the cute brown resident doggo and the wall graffiti of the place all make it a cosy place to spend your sunny afternoons. The cafe has an offbeat bohemian feel to it, with bamboo furniture and artwork. The seating capacity is enough for both big and small groups. There are books, photographs and colours all around, which make your visit bright and warm. They also have board games so the big groups of friends can enjoy while their food is being prepared. Drop in here for a breakfast or brunch and sip on some coffee. The cafe is an absolute treasure for English breakfast lovers. They have some great shakes and smoothies in their menu, which are a must-try, especially during summers. Some of the must-try dishes are Ooh La La French Toast, Chicken Sausage Sandwich, Nutella Shake, Peanut Butter Shake, Red fruit splasher, Oreo shake and Coffee.

Location: 1/390 Oy's cafe and studio, Burgher Street, Fort Kochi
Cost for two: INR 500
Timings: 9 AM - 9 PM
15. Nosh Haus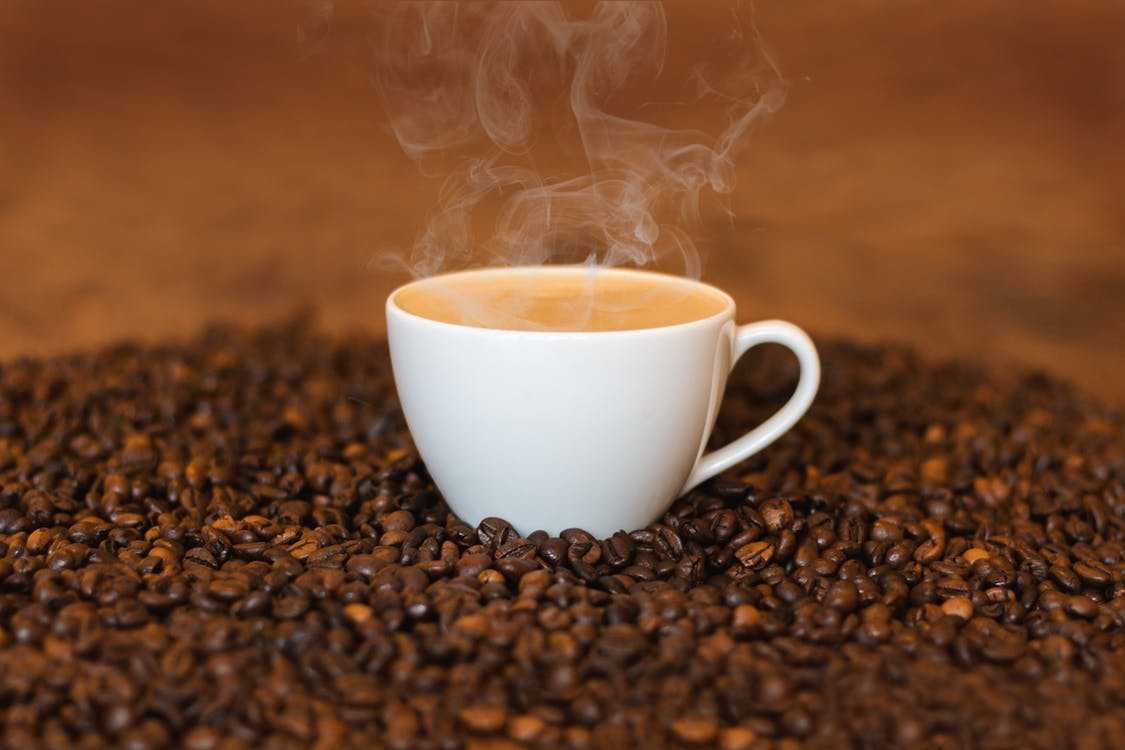 A cafe just opposite the UC college in Aluva, Nosh Has exudes warmth right from the first step inside the cafe. The highlight of the ambience is the dim yellow lights, large comfy couches and low tables. The walls are eye-catching with pictures of movie stars and vibrant graffiti. The cafe has a bookshelf containing well known English and Malayalam books. After a tiring day, you can just relax here with a book and some coffee. This is must-visit for all coffee lovers. Other than coffee, they have an impressive menu with many unique items in dessert and drinks, all at affordable prices.
Location: Opposite UC College, Paravoor Road, Aluva, Kochi
Cost for two: INR 500
Timings: 10 AM - 12 AM
Even if you are a connoisseur of food or hunting for a peaceful spot to read a book or looking forward to indulging in people watching, here is the list of the best cafes in town to stop by. Hop in, grab a cup of hot coffee and relax!