Kochi the land of the spice trade is a scenic city. The city has been known for various of its beautiful sights, venues, churches, synagogues, etc. It also known as the queen of the Arabian sea as it is situated in on the western coast of India. Kochi is a one of a kind city and must be visited atleast once. Below are top 10 mall in Kochi that must be visited apart from its alrerady known tourist destinations.
1. Lulu Mall

Lulu mall in Kochi is not only the largest mall in all of Kochi but in India as well. It has a 2,500,000 sq. ft. It is much more than a mall but rather a popular destination for all the preferred shopping, fun, entertainment and food. The mall encompasses of 225 outlets and 11 leading brands, it also has a 2,500-seater multi-cuisine food court serving varied delicacies, 11 fine and high-end dining restaurants and 6 café, not only this but the mall also has the largest amusement rides in
Kerala
, the biggest ice-skating rink in Kerala, a trampoline park, a 12-lane bowling alley and a gold-class 9-screen multiplex with a leisure zone.
The brands in the mall include lifestyle, Central, cottonworld, Reebok to name a few. The mall as its tagline says "a world of happiness" is truly a world in itself that is sure to bring joy and fun to the people of all age groups.
Highlights: Houses international leading brands
Address: Church, 34/1000 NH 47 Edappally Near to Edapally, Kochi, Kerala
Mall Timings: 10:00 AM to 10:00 PM
2. Abad Nucleus Mall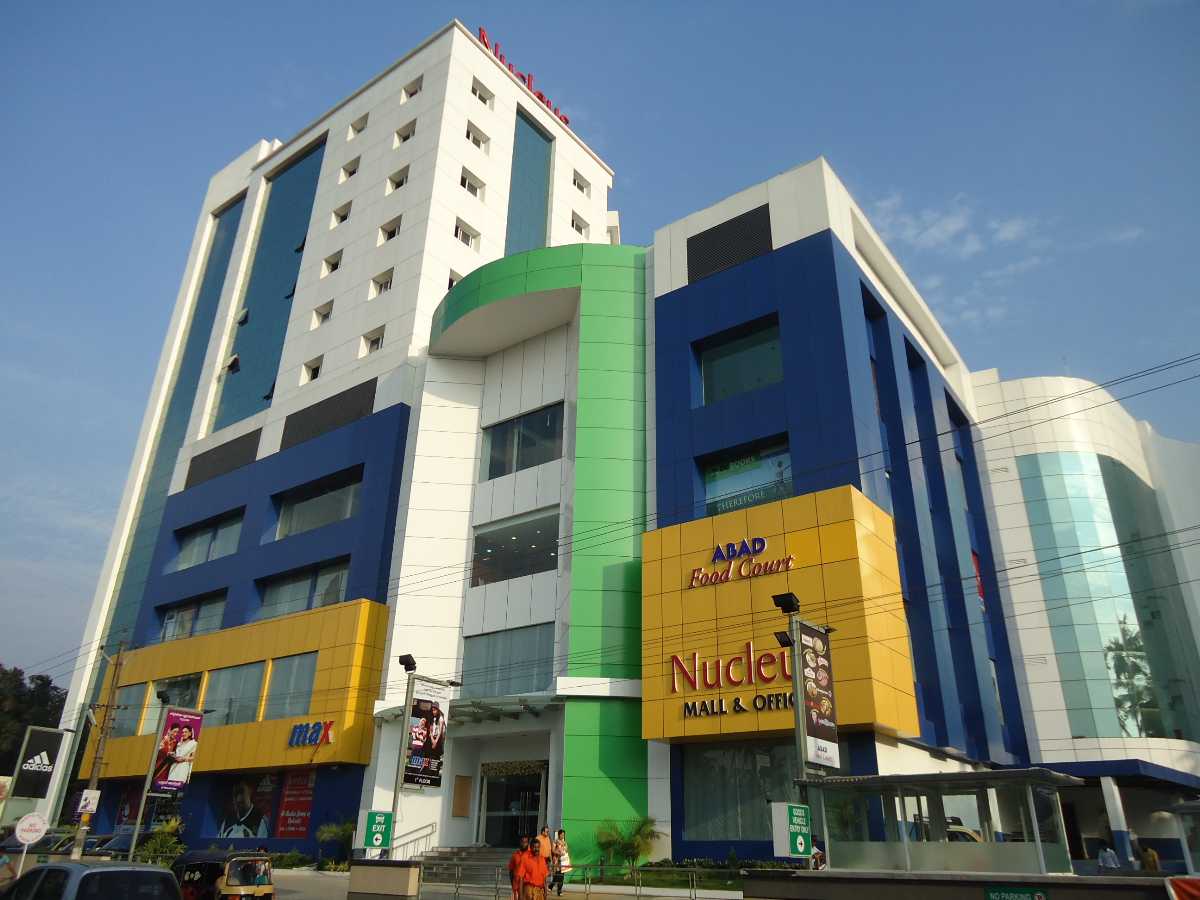 Since 2010 the Nucleus mall has been playing an important role in the urban development of the south end Kochi. From clothes, to opticians, to footwear, to bookstore, the mall has it all. It houses brands like FabIndia, Jockey, Levi's, American tourister, DC books, etc. the mall also has a fun and an entertainment zone for its young customers. The mall also has a hall that can be booked for various formal or informal events. The mall also hosts various events like lucky draws, game shows, and other events sponsored by various brands such as Jockey, American tourister, lifestyle, Shoppers stop, etc .
Highlights: Has all shoppes from clothes, to footwear, to bookstore
Address: Kochi-Madurai-Tondi Point Rd, Poonithura, Maradu, Kochi, Kerala
Mall Timings: 10:00 AM to 10:00 PM
3. Centre Square Mall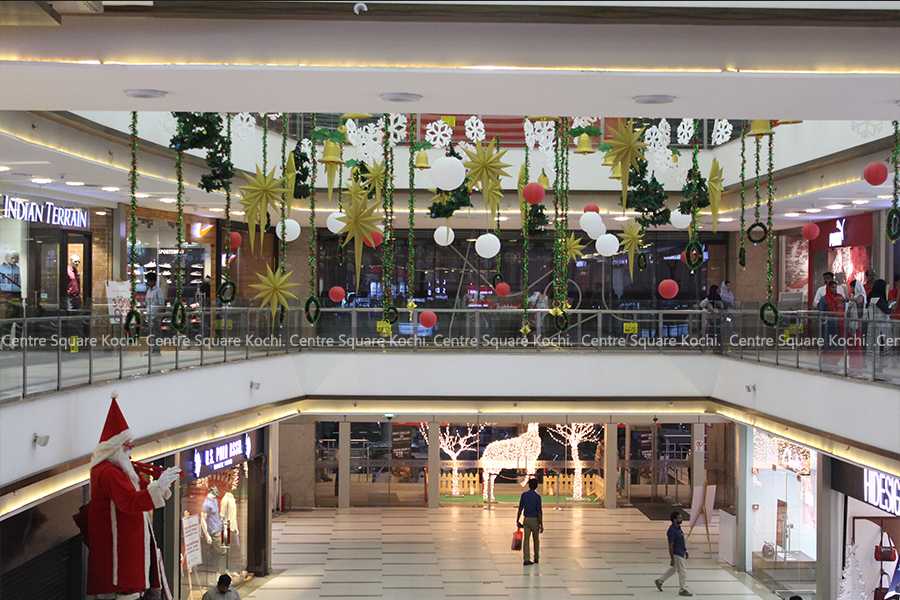 The centre square mall a six-floor mall with entertainment and shopping all under the same roof. The centre mall has various famous brands of varied products ranging from clothes, to watches, to make-up, to footwear, to beauty, to skin care and much more. The some of the brands that the mall houses are Tissot, The body shop, Lifestyle and lakme.The mall is nothing less than a capital of fashion, entertainment and dining.
Like other traditional mall settings, Centre Square Mall also has a food court serving different cuisines from all over the world, but when it comes to the entertainment aspect, the centre square mall stands out from the other malls. This is because the centre square mall has amoeba is an entertainment centre with not only arcade games, but also 8-lane bowling and playground for kids. There is also a haunted house and a 7D theatre that never let the young ones go home disappointed.
Highlights: Has an entertainment centre with arcade games, bowling, playground and a haunted house and a 7D theatre
Address: The address of the mall is 40/6972, Mahatma Gandhi Rd, Rajaji Junction, Kochi, Kerala
Mall Timings: 10:00 AM to 10:00 PM
4. Bay Pride Mall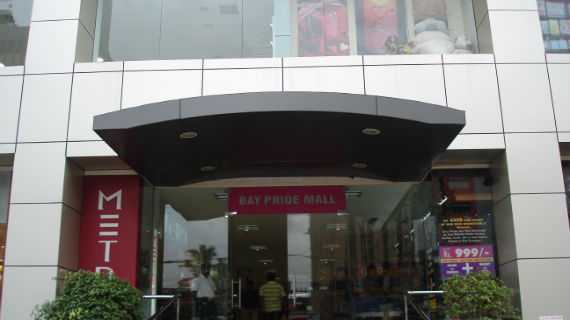 Bay pride mall has been built by the ABAD business group, a leading business company in India. The mall is not only known for its collection of leading and famous brands such as levi's, spykar, cottonworld,biba, etc , but also for its ambience and the staff's hospitality. It has always received good reviews from its customers.
The two things that differ the Bay Pride mall from other mall is that first unlike other mall Bay Pride mall has a music zone and second the mall has the view of the Arabian Sea, which adds on to the prestige of the Bay Pride mall. In all Bay Pride mall can make something ordinary such as a shopping experience into a memorable one.
Highlights: Known for famous brands, ambience and staff hospitality
Address: Shanmugham Rd, Menaka, Marine Drive, Ernakulam, Kerala
Mall Timings: 10:00 AM to 10:00 PM
5. Oberon Mall


The Oberon mall has been built by the Oberon group which was founded in the 1940s. The mall houses some of the world-renown brands in various fields such as fashion, electronics, technology, lifestyle, accessories, etc. The brands include Levi's, Raymond, Revlon, Adidas, etc. The mall has a food court along with different restaurants for its customers. Not only is that but the Oberon mall the Kerala's first mall to have a multiplex. Along with the leading and famous international brands the mall also consists of an international spa brand, which helps its customers to relax and rejuvenate after a long day.
Highlights: Kerala's first mall to have a multiplex
Address:34/195, Road, NH Bye Pass, Padivattom, Edappally, Ernakulam, and Kerala
Mall Timings:10:00 AM To 10:00 PM
6. The Great Marina Mall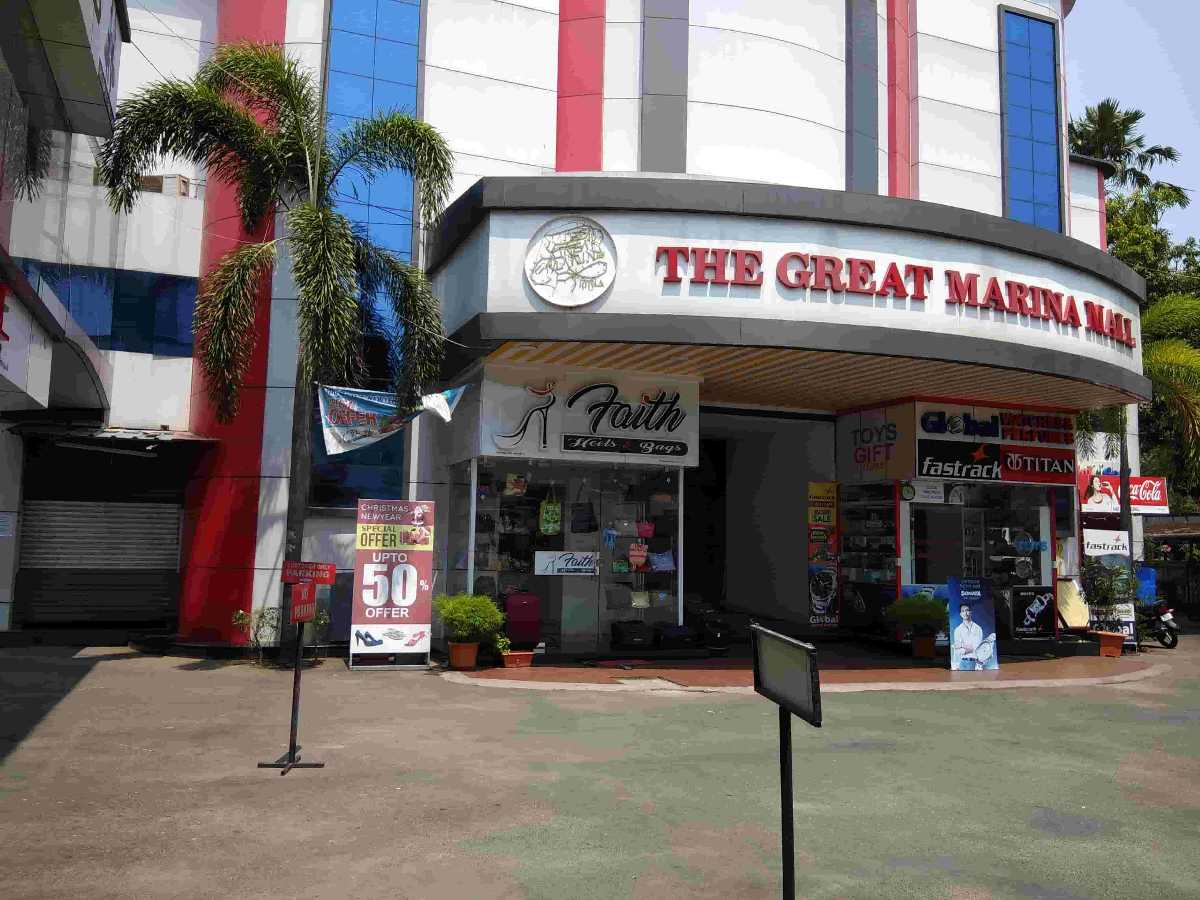 The great marina mall was inaugurated on the 31st of March 2013 and since then it has been a famous spot for all the families. This is because it provides its customers with the best service and the best products from all around the world. Some of the brands that the mall houses are Levi's, Jockey, etc.Not only has that but the mall acted like a luxurious conventional party hall as well.
This is one of the main reasons that the great marina mall stands out from the other malls. It is also one of the biggest mall in the city of Kochi. It has adequate space for both shopping and formal and informal gathering. With its collection of famous international brands one is sure to turn into a shopaholic after just one visit to the great marina mall.
Highlights: This a shopping mall as well as formal and an informal gathering spot
Address: Aroor - Thoppumpady Road Near Old Habour Bridge, Junction, Thoppumpady, Kochi, Kerala
Mall Timings: 9:30 AM to 9:30 PM
7. Siso Mall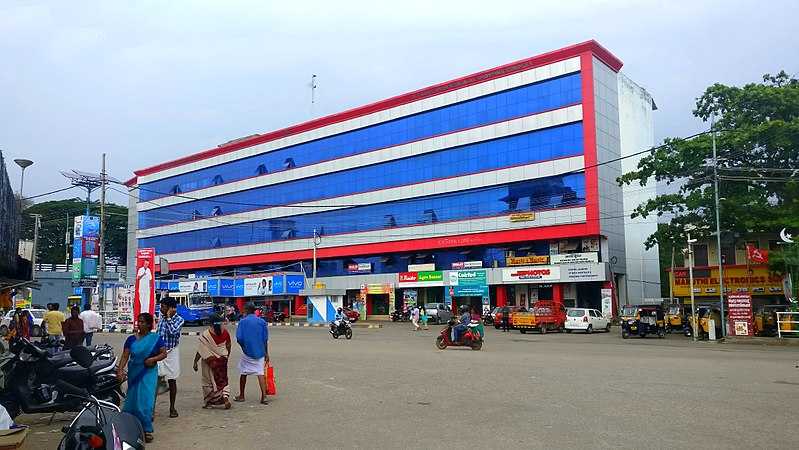 Siso mall is one of the biggest malls in Kochi. It has both famous international brands as well as local brands in its premises. The siso mall has big showrooms of each brand so that the customers can look at varied and different options, and choose according to their choices of preference. The mall does not have a food court but local food chains serving local delicacies. The local shopping brands and food restaurants bring out the culture and the ethnicity of the city with their display of designs and culinary options. In short, the Siso mall is a decent and a good place to spend some quality time with one's family.
Highlights: local brands showcasing the culture and the ethnicity of the city
Address: Janatha Junction,Paradise Road,Vyttila, Kochi, Kerala
Mall Timings: 10:30 AM To 8:00 PM
8. Kennees Shopping Mall

The Kennees Shopping Mall is not a traditional mall with a high-end architecture and famous international shopping brands. The kennees shopping mall is actually a housing cum complex that has a few local fashion and home décor brands. Even though there are no international or famous shopping brands the local ones not only showcase the characteristics of the city but are also available at a lesser price.
Highlights: Local brands and home decor
Address: S Moolankuzhi Rd, Moolamkuzhi, Mundamveli, Kochi, Kerala
Mall Timings: 9:00 AM to 9:30 PM
9. Santiago Shopping Mall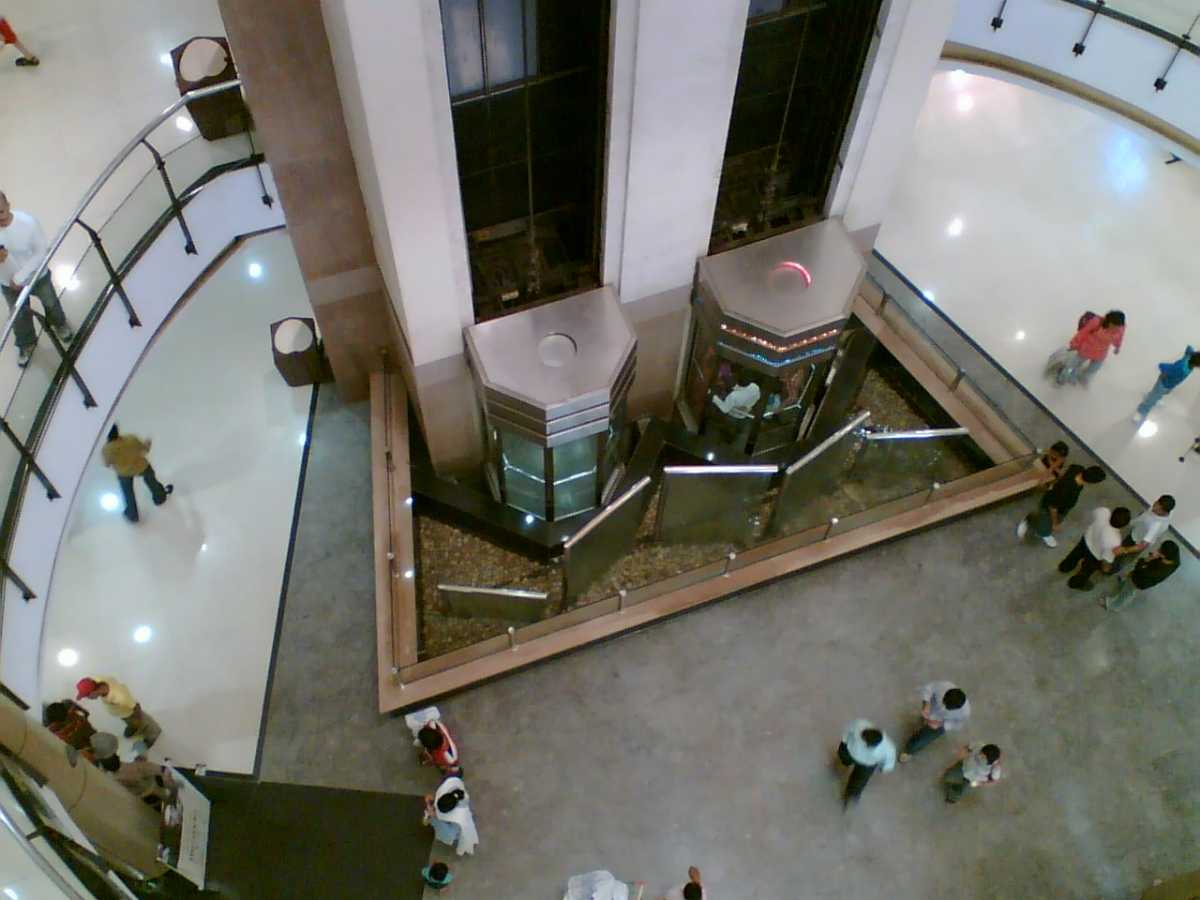 The Santiago shopping mall is just like the kennees shopping mall, except it is a proper shopping mall in terms of architecture. The Santiago shopping mall is also known for serving local branded products and local food delicacies. The mall is a good spot for purchasing south Indian snacks, or souvenirs. It is also a very good mall for purchasing of gift items for all occasions. In short even though the Santiago shopping mall is not a huge shopping mall it is a place that serves its customers with good hospitality and true ethnicity of the city through its local branded products.
Highlights: Has local brands and restaurants and food-chains serving local delicacies
Address:17/1168, Mundamveli Rd, Mundamveli Junction, Mundamveli, Kochi, Kerala
Mall Timings: 9:00 AM to 9:00 PM
10. Gold Souk Grande Mall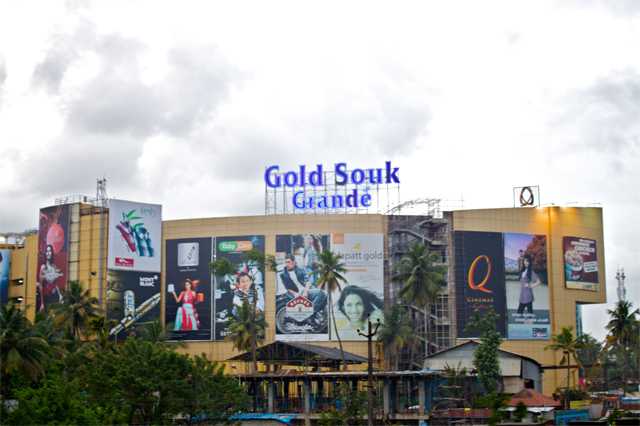 The Gold Souk Grande mall is located in Vytilla. Vytilla is one of the busiest and also one of the largest intersections in all of Kerala. Being placed in such an intersection gives the mall a little advantage in terms of customer visits. The mall is home some of the famous brands such as Mont Blanc, Omega, lifestyle, Levi's and many more. The mall also has an entertainment zone and a baby care zone wherein parents can take some time off and leave their young ones in the care of professionals and continue with their shopping.
Highlights: Home to famous leading brands, an entertainment zone and a baby care zone as well
Address: Panvel - Kochi - Kanyakumari Hwy, Ponnurunni, Vyttila, Kochi, Kerala
Mall Timings: 11AM To 11PM

Just like the other beautiful and the scenic spots nd venues in Kochi intrigue and amaze its visitors, in the same manner the above mantioned malls, are known to provide their customers with the best service available nad make their visit one that is remembered.