The park offers some amazing rides for people of all ages to enjoy. It has a total of 3 pools, 30 rides, and attractions for the whole family to enjoy. Some of the most exhilarating rides are as follows:
1. Jumeirah Sceirah
This ride is one of the main reason many visit Wild Wadi. This is the tallest, fastest free-fall slide outside the Americas. One climbs the 32m tall tower and gets spectacular views of the Burj and the serene beach and at the top two capsules await your arrival at the top. You fall at a speed of 80km/h from the 120m tall slide!
2. Master Blaster
This is one of the fastest 'aquatic' roller coasters in the world. The excitement only gets better with Master Blaster that throws you 15m high up in the air. You can choose your very own favourite experience from a variety of like Falaj Fury, Jebel Lookout, Falcon Fury, Wadi Basher amongst many others.
3. Burj Surj
This thrilling ride comprises of two large spiralling downhill water slides with a looming bowl and ends with you being splashed in a mini pool exclusive for this slide.
4. Tantrum Alley
Tantrum Alley comprises of waterslides and tornadoes. The downhill waterslide leads you into the first tornado where you go forward and backwards several times and then spin in circles after which you get into the next two tornados and finally fall into the pool.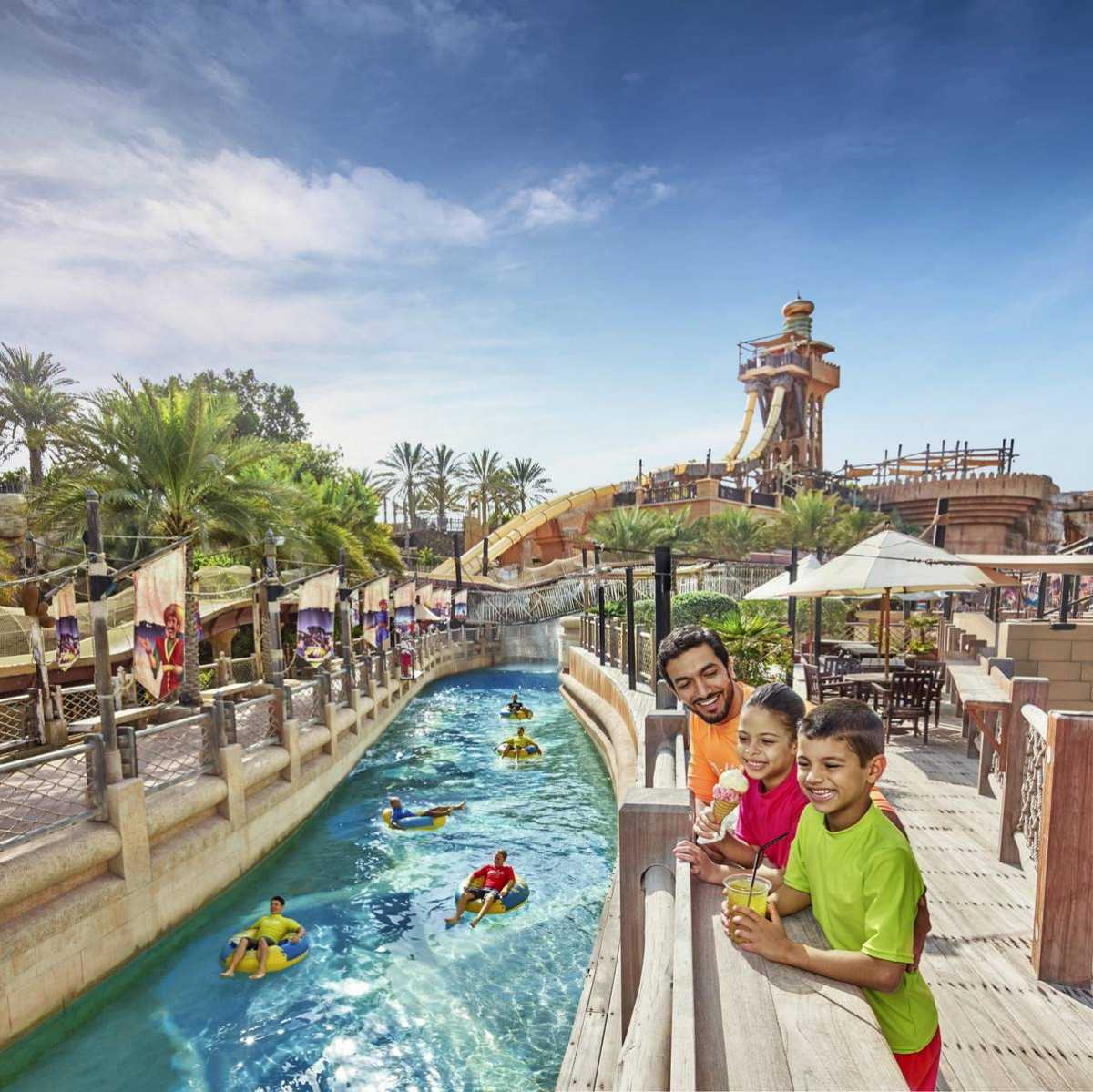 5. Juha's Dhow and Lagoon
Juha's Dhow and Lagoon is one of the highlights for the kids and families. It is a family interactive water-play structure. It is a large colourful and vibrant area which beams with tonnes of kids activities, water guns, racing slides, there are even a few slides for babies, and a huge dumping bucket which tumbles water down every two minutes.