Each morning the gurdwara opens at 4:00 AM when the Prakash ceremony takes place. Prayers and Ardas are daily rituals which can be witnessed by non-Sikhs as well. Hukamnamas or daily teachings are read and then sent to other gurdwaras and shrines.
Langars
are an all-day activity which involves feeding hundreds of people together per hour. Up to 900 people sit together in rows in the langar halls or common dining halls and are served pure vegetarian food. Around 1800 chapatis are made every hour in the kitchen and volunteers, and people provide voluntary service and are engaged in cooking, cleaning, washing and serving duties. Langars are open to everyone, and on special days and events, a special snack or meal is usually prepared and served to all. The visitors and contributors cover the expenses, and dozens of tomatoes, potatoes, vegetables and a lot of ghee goes into the preparation daily.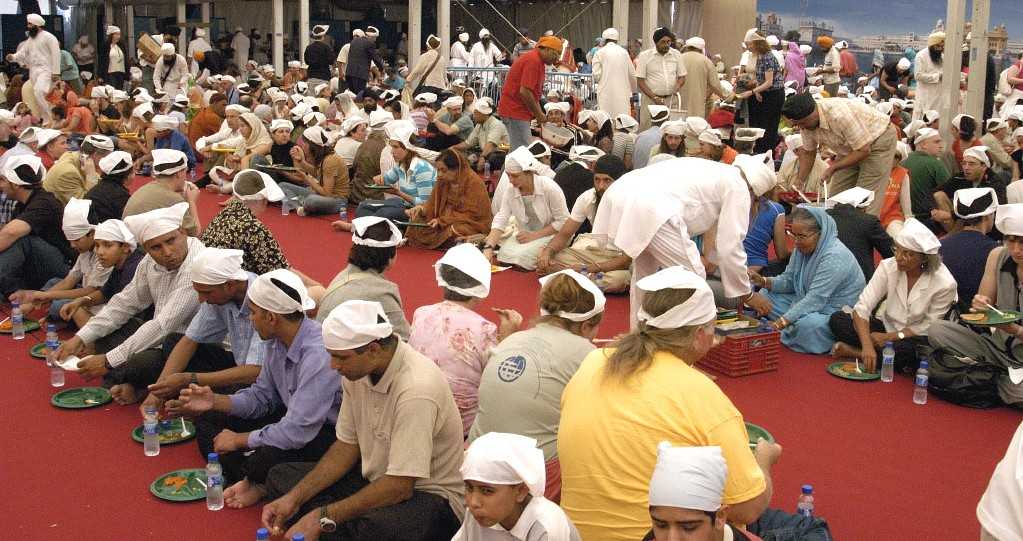 This gurudwara attracts more than 800,000 visitors each year and is slowly becoming a famous venue for weddings as well. People also visit this gurudwara to commence their marriages, engagements, Anand Karaj, condolence prayers or to offer prayers and hold Akhand Paths.