1. Morning Walk, Yoga2. Tomb of Muhammad Shah Sayyad: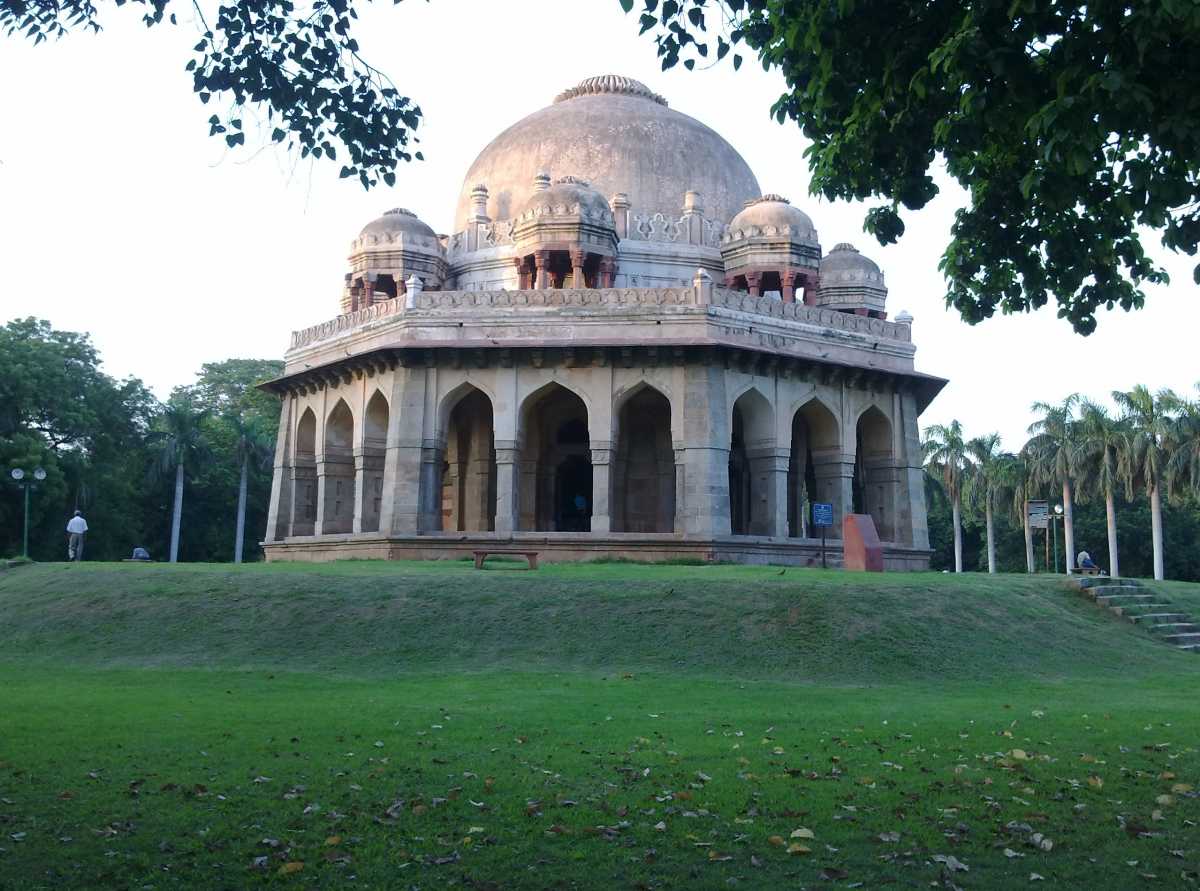 One of the oldest tomb here is that of Mohammad Shah who was the last ruler of the Sayyid Dynasty. This cenotaph here was built in the year 1444 by Ala-ud-din Alam Shah as a tribute to the leader. The construction of his tomb is a combination of Hindu - style symbolism and Islamic ornamentation. The main complex of the tomb is octagonal and has a central dome embellished with arches, verandahs and ancient fortification structures.
3. Bara Gumbad: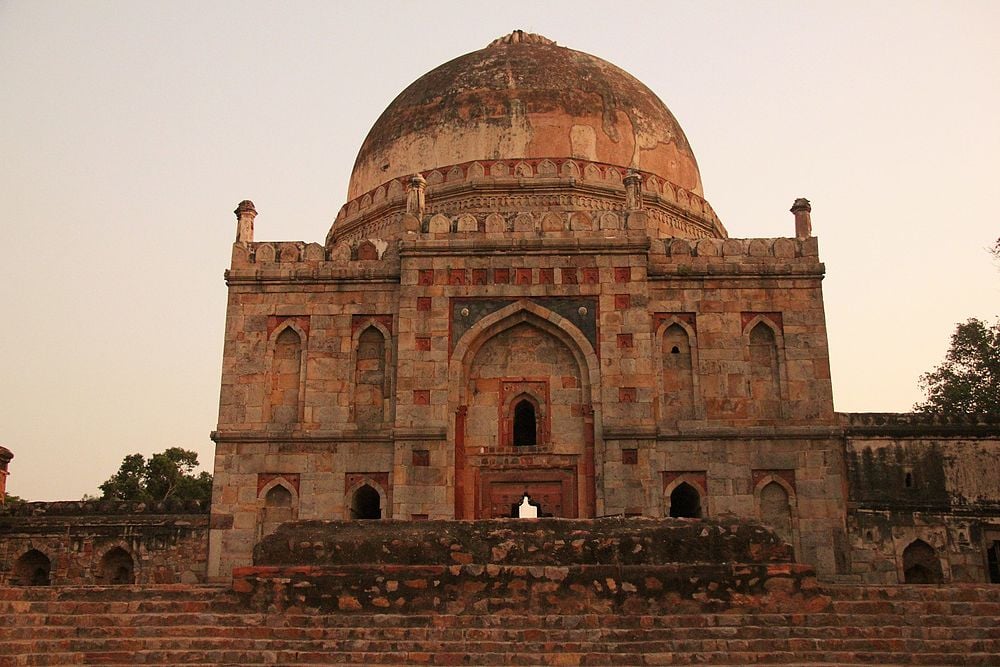 In the gardens' midst lies the Bara Gumbad, which is a large rubble dome. Incidentally, the Bara Gumbad is not a tomb but a passage to an adjoining three-domed mosque, both of which were built in 1494 during the rule of Sikander Lodi.
4. Sikandar Lodhi's Tomb:
Sikander Lodhi's tomb is made in the image of Shah's tomb and is an important example of its kind of architecture. This tomb houses the remains of the battlements within it even today.
4.
Sheesh Gumbad or Glass Dome: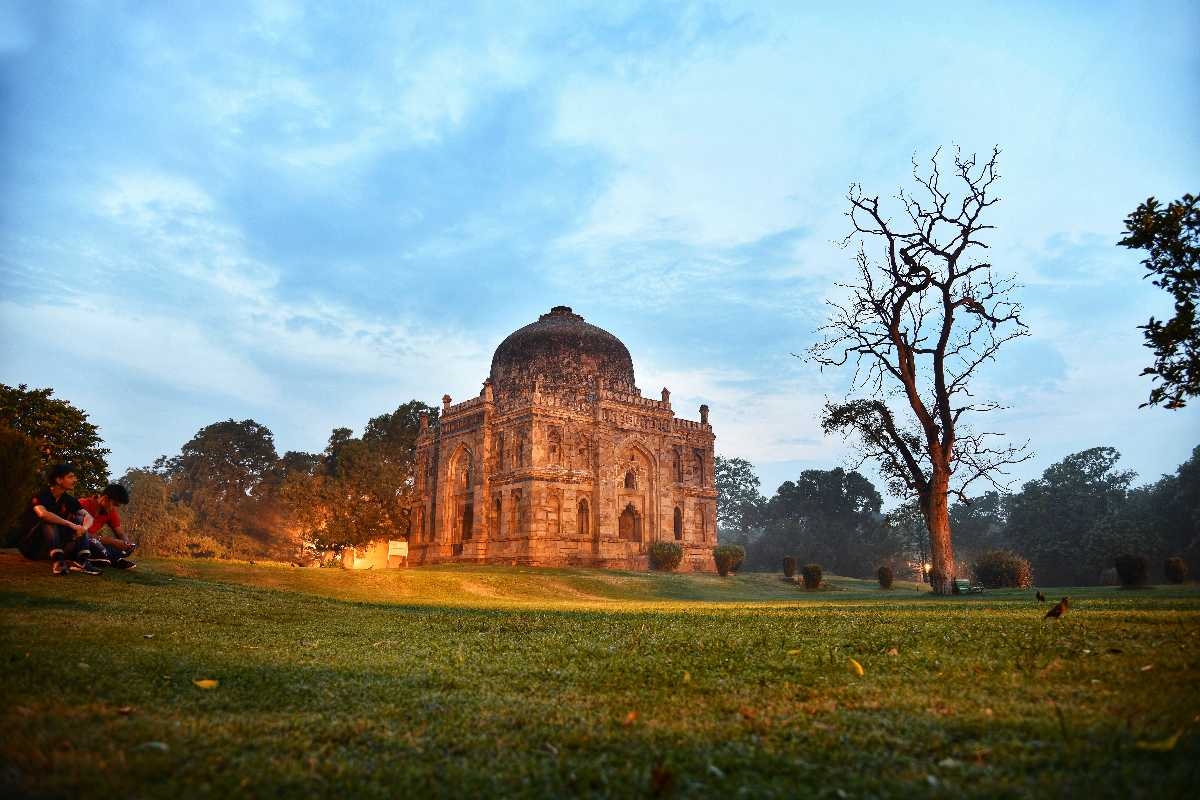 Opposite the Bara Gumbad is the Glass Dome, which is called so owing to the glazed tiles used in its construction. The ceiling here contains plasterwork with inscriptions from the Quran and is a humble representation of both Hindu and Islamic architecture. Interestingly, the Glass Dome contains the remains of an unknown family. This was also constructed at the time of Sikander Lodi.
5. Water Tank: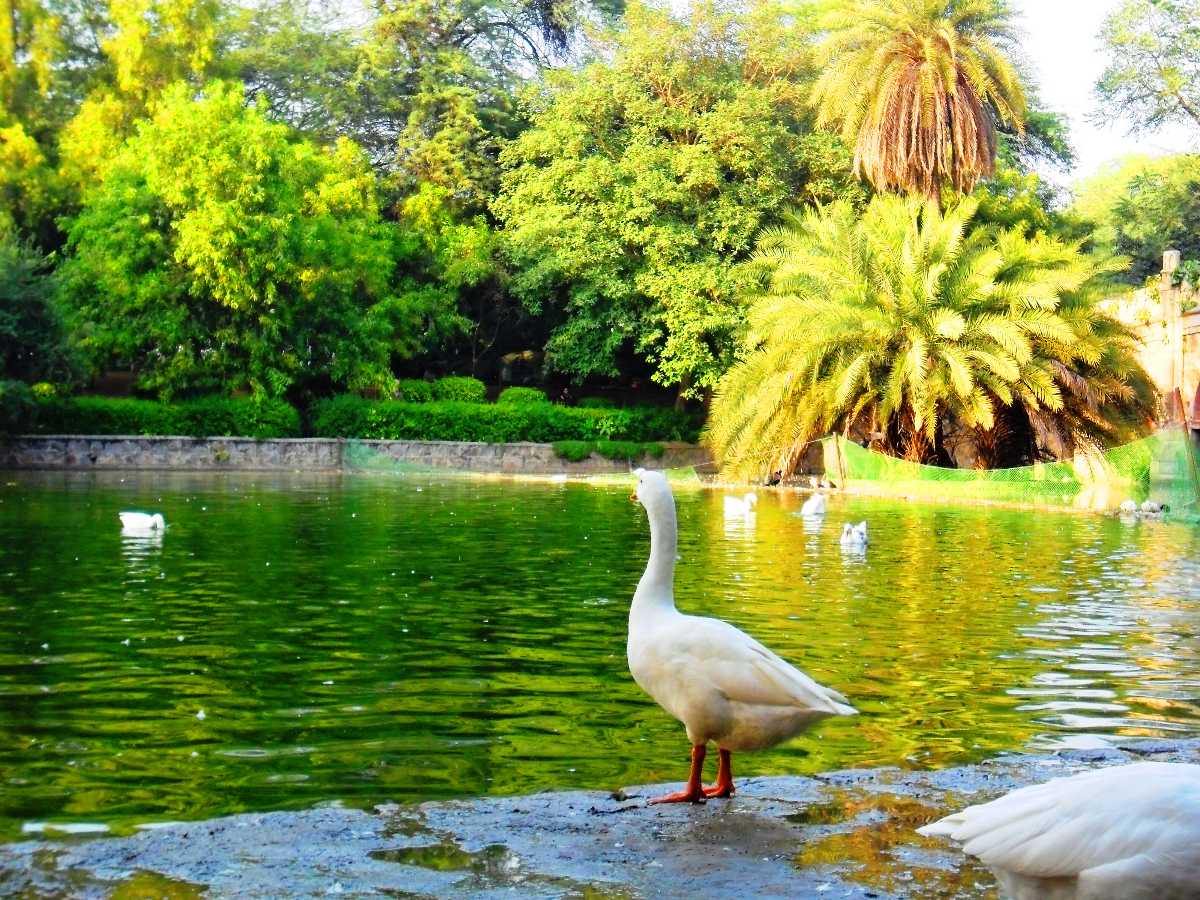 Once inside the Gardens, one may see remains of a watercourse which connects the Yamuna River to the Tomb of Sikandar Lodi.
6. Eight Pier Bridge
: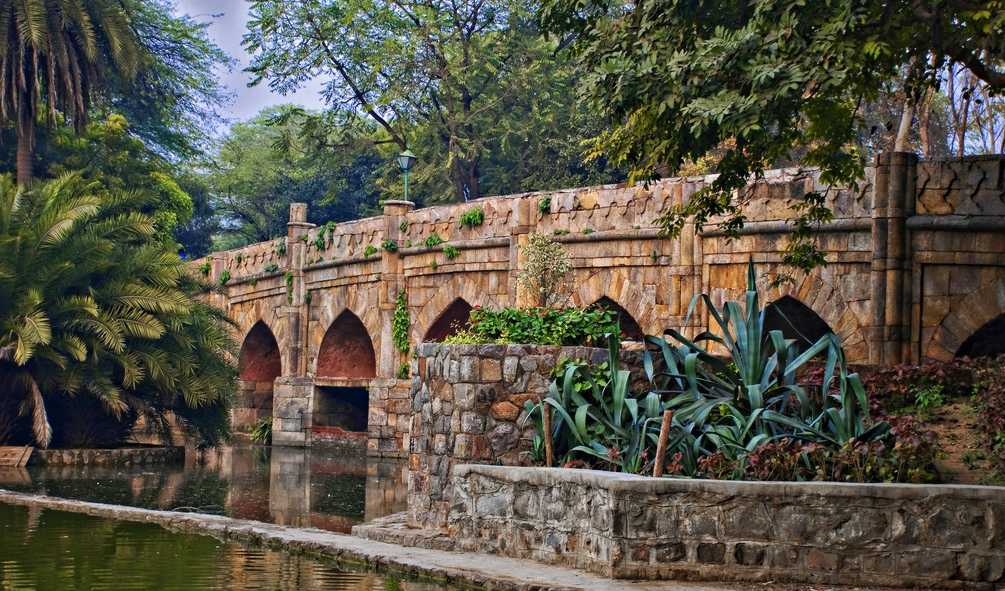 An Eight Pier Bridge close to Sikander's tomb, one of the last Delhi constructions resides here as well. Built by the Mughal Emperor Akbar, this construction has seven mighty arches amongst which the central one is the largest.
7.
Heritage Walks and Guided Tours