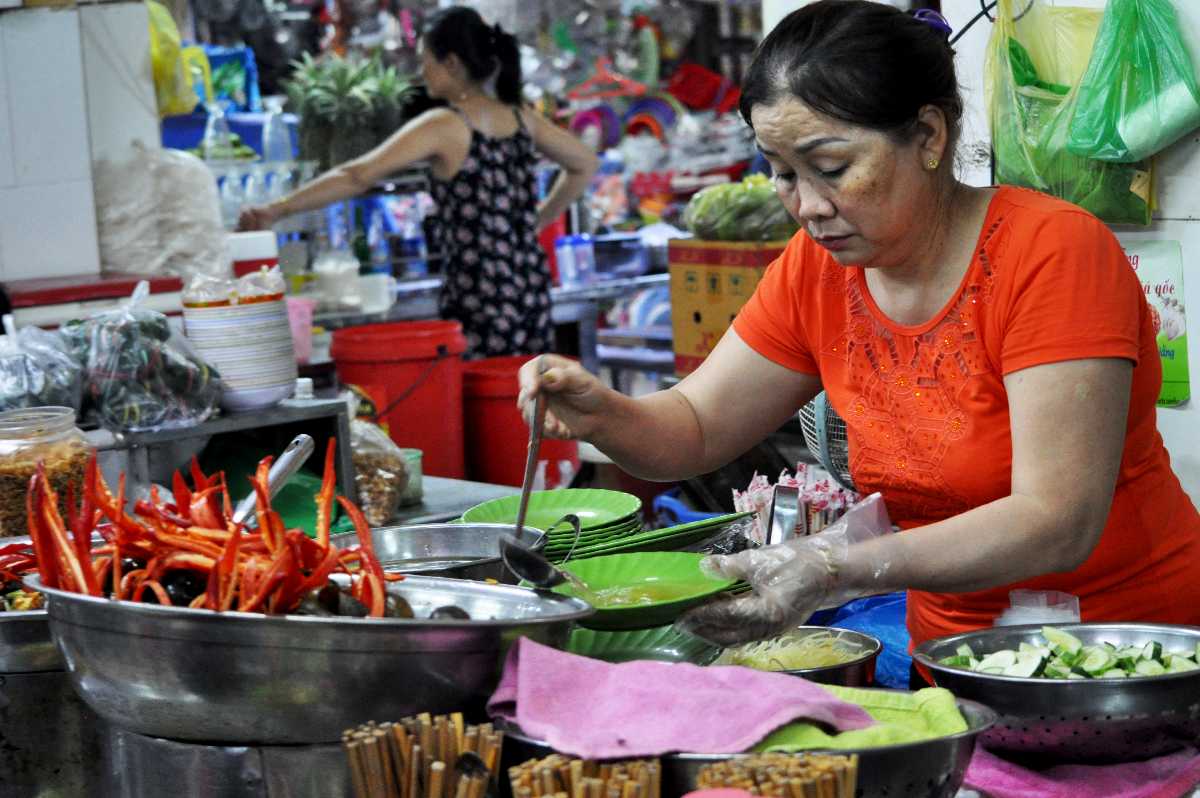 Chock-a-Block - Makeshift Stalls

The external section of the market is chock-a-block, with many makeshift stalls, and rough stores that are famous for selling fresh produce and spices. Dried food, grains, salt and sugar, are also found in various stalls along this section. There are several incense and candle stores here as well. Many stalls sell handmade baskets for the customers to carry the articles bought at the local stalls. The next shops stock a variety of fresh vegetables sourced from the farming community of the city as well as the adjoining rural areas. This is one of the most popular places in the market for the locals who do their daily shopping here.
Wet Market
The wet market is at the very end of the section, though and visitors need to tread carefully here to avoid stepping on puddles of water. One is astounded to find numerous butchers and fishmongers, including top restauranteurs slicing and cutting fish as well as prized portions of meat before selling them.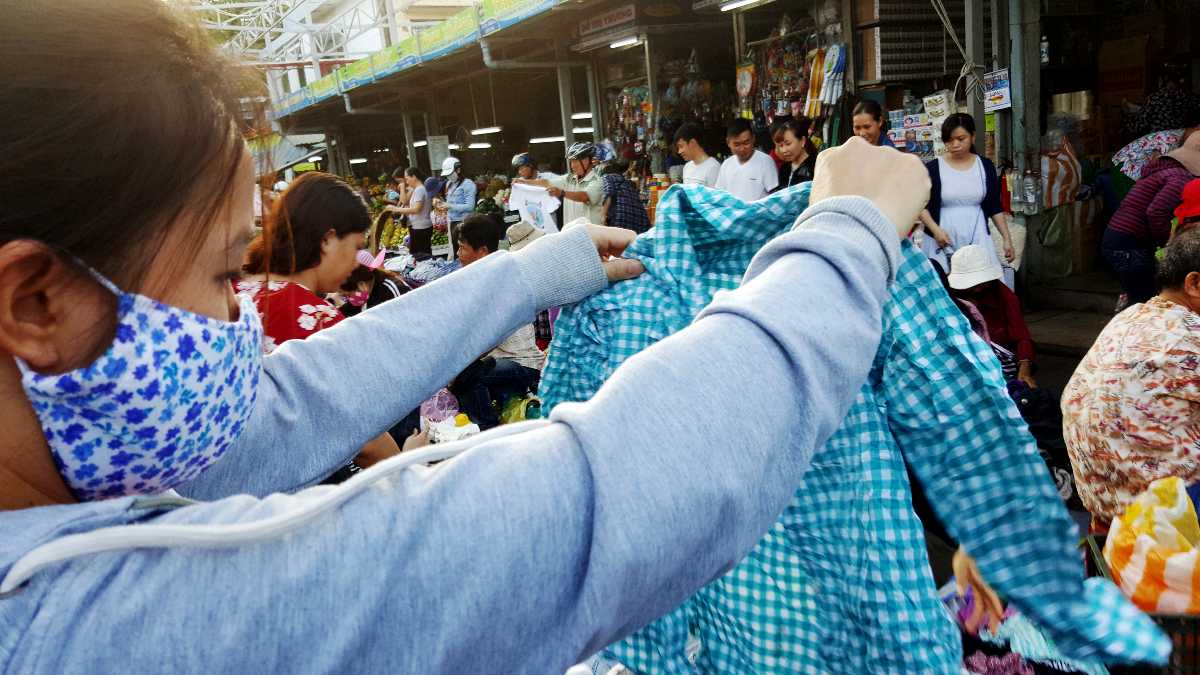 Clothing and Textile Shopping
Tourists usually make a beeline for the inner section that house several stores selling local garments as well as trendy outfits at exceedingly affordable rates. People also choose to buy accessories and household items in this section while the upper levels are dedicated to textiles with many of the local fabrics being sold at throwaway prices. Tourists can also choose to get the fabrics stitched by the local tailors who have set up shops inside the market.
Food at the Con Market
However, Con Market is the place to visit if one is interested in savouring the local street food. The dishes are plentiful and extremely affordable with several unique delicacies available after 4:00 PM every day. The Bánh Mì sandwich is a Vietnamese dish that is highly popular with mi Quang noodles and sizzling pancakes known as Banh Xeo selling rapidly as well. The crispy spring rolls (Goi Cuon) happen to be a speciality of Central Vietnam with many of the stalls selling fruit juice and other drinks after sundown just outside the market building.