With temperatures ranging between 10°C and 32°C, Chopta is a delight to visit in the summer. This is the main tourist season in Chopta and is the busiest time of the year in the valley. The sky is clear, visibility is great, and the weather is wonderful. You can watch huge glaciers melt into rivulets and streams from the mountains, and drink the clean mountain water too. The magnificent glaciers giving way to fertile meadows is awe-inspiring to watch. Carry light wools to stay warm at night. The Kedarnath Wildlife Sanctuary nearby offers great biodiversity and is perfect for a one-day trip. With vast meadows and striking views, the region does not disappoint. The Anasuya and Atri Muni trek is an easy path which leads to a beautiful temple and brook in the forest.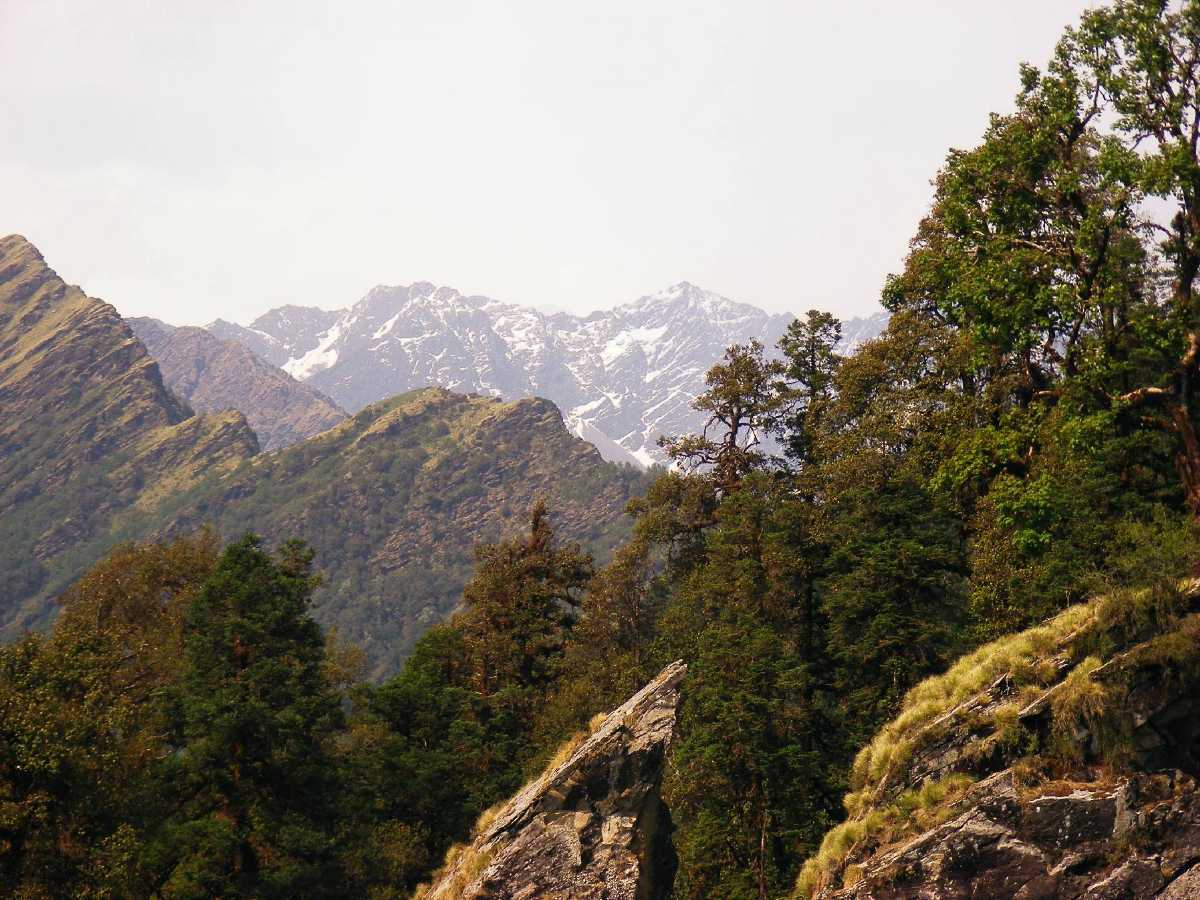 The Tungnath temple in Chopta is one of its most famous attractions, and for a good reason too. This Hindu shrine is dedicated to Lord Shiva, the Destroyer. Tungnath is the highest Shiva temple in the world, at the height of an astounding 12000 feet above sea level! This sacred site is where Lord Shiva is said to have placed his divine bull. The only way to reach this majestic shrine is through an arduous trek through Chopta and Chandrashila, but the destination is truly worth it. As you pass through forests of oak, pine and rhododendron, take it in the awe-inspiring beauty of the Himalayas and make your way to Tungnath. The Apex offers a panoramic view of the mountain range, where you can spot more than twenty peaks including Mt Meru, Mt Sumeru, Mt Nanda Devi, Mt Ganesh Himal, Mt Bandarpunch, Mt Nilkanth and Mt Chaukhamba. You can catch the Himalayan eagle and Monal bird in action as well. The Tungnath trail is easy to manoeuvre as the path is paved. The Chandrashila trek is relatively steeper, so if you're a novice, take a guide along with you.
The terrain of Chopta is ideal to test your body! Try your hand at rock climbing and rappelling at the many adventure sports agencies in Chopta, and see if you're up to the task! You can also go white water rafting, horse riding and ATV driving.