The way I am obsessed with my short height in life, I decided to feel the height of mountains and feel happy about how nature defeats me in a very beautiful manner. This was my first trek so I decided to go for a moderate one i.e., Chandrashila-Chopta Trek, which I feel is the best for every beginner and on top of that, winter is the best time to go trekking here. 
Vadodara - Delhi - Rishikesh
I started my journey from Vadodara (Gujarat) to Delhi by train which is almost a 16-18-hour journey. From Delhi, we hired a bus to Rishikesh for our overnight stay which is a 5-6 hour journey. The view on the way is breathtaking as the route is along the Ganga River! After a night in Rishikesh, we left for Sari village the next day early morning as it was supposed to be our base camp. It was a really exhausting bus journey of 10-12 hours. After reaching Sari village we had Maggi for dinner (as expected!) at a cute little hostel.
Rishikesh - Sari Village (Base Camp) and Deoria Tal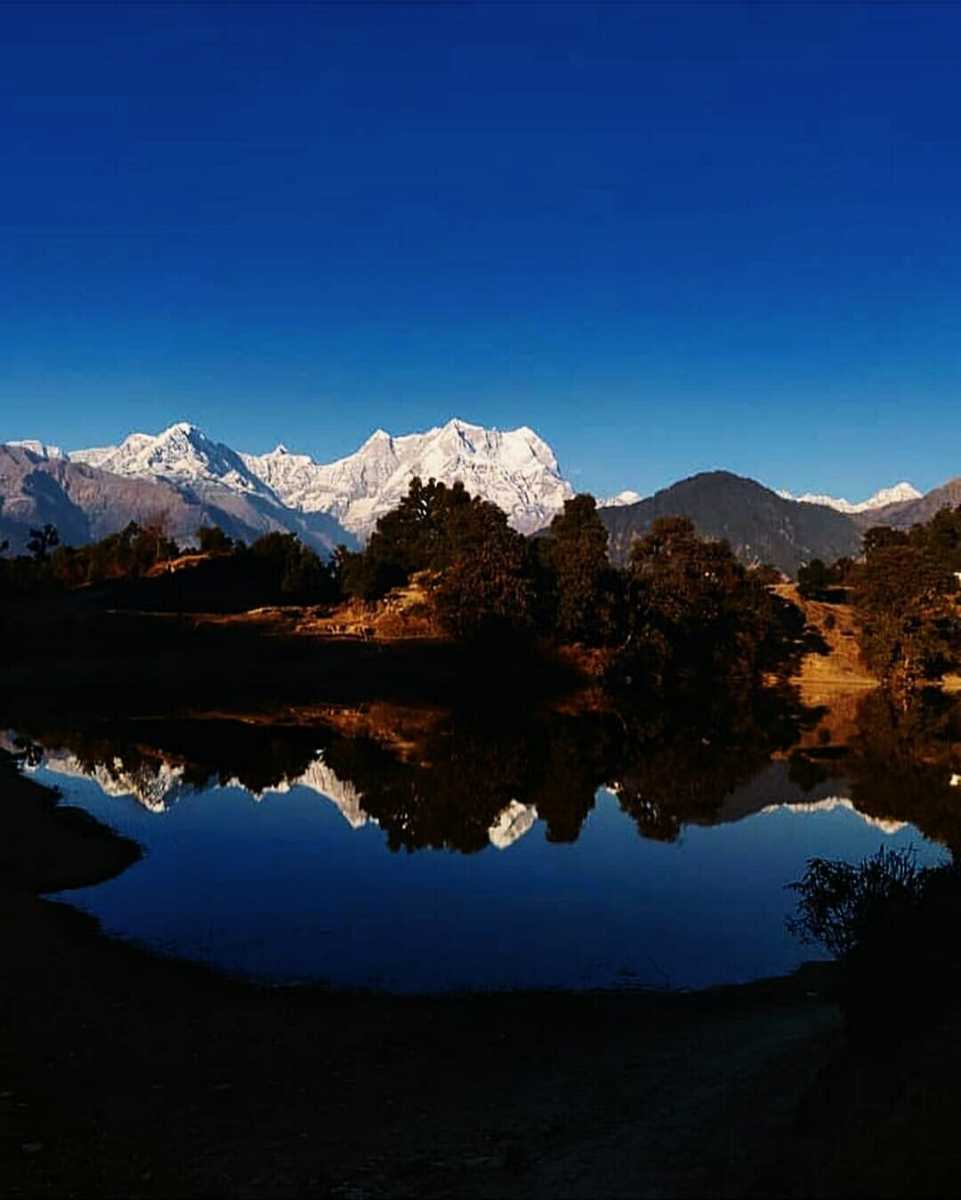 Next day, we started our trek at 7 in the wintery morning from Sari village to Deoria Tal Lake. The temperature was almost 3 degrees. The journey to Deoria Tal Lake is only 1-2 hours, depending upon your speed, but it took us almost 4 hours as the path was mostly a steep climb till the end which can get challenging after a while.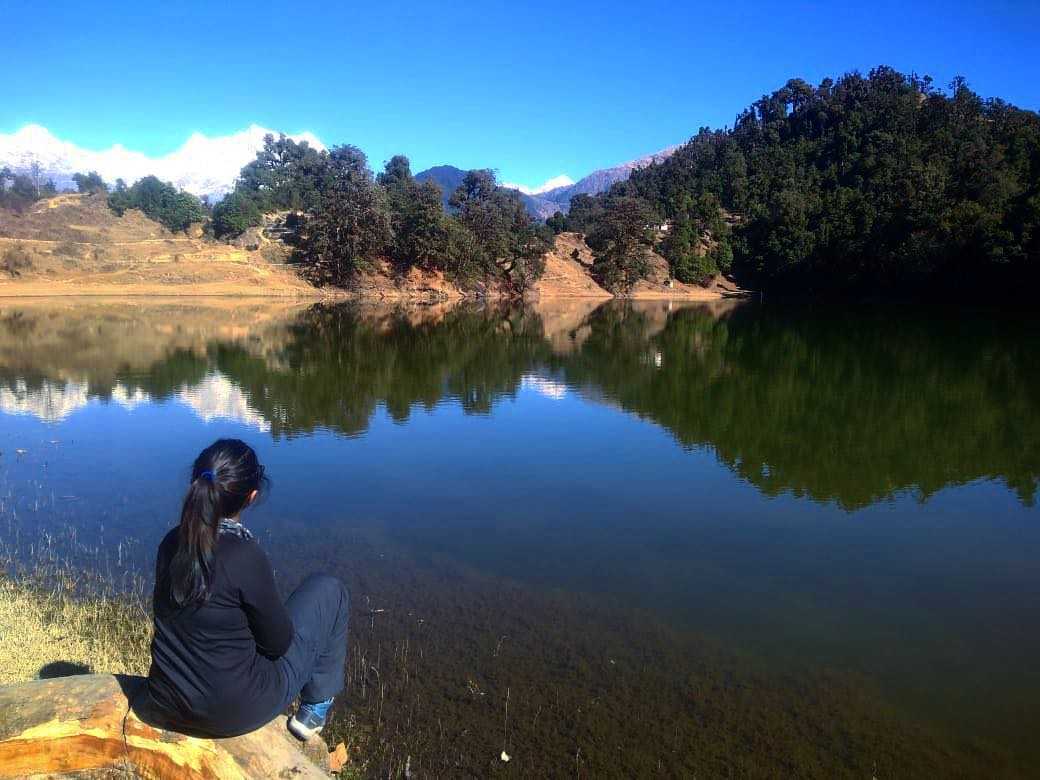 Deoria Tal Lake is known for its 300-degree panorama view with gorgeous, huge snow-clad mountains in the backdrop and the lake is surrounded by lush green trees and grass. It is amazingly peaceful! You can actually spend 3-5 hours just lazing around and playing games and would not even realize how the time flew by. We camped nearby the lake for the night. We were allotted individual tents. After settling in we had dinner and lit a bonfire and danced till late at night.
FUN FACT: The temperature can drop down to -1 to -3 degrees in the night and when you wake up in the morning you wouldn't even need a shower as your hair would already be soaking wet from the cold!
Deoria Tal - Chopta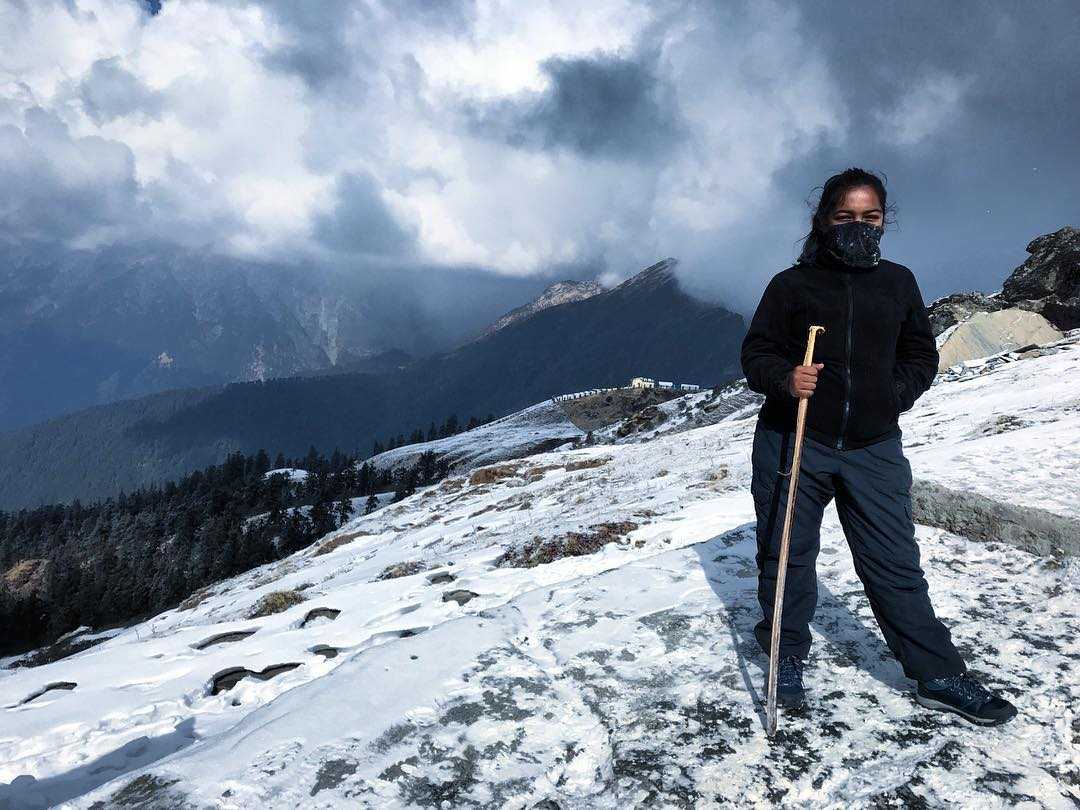 The next day, we continued towards our next destination which was – CHOPTA (YAY!). It was a 10-hour long trek across 3-4 mountains to reach Chopta on foot. The view throughout makes it totally worth it the long hours.  The trek was also quite easy. We gradually began to come across lots of snow-covered lands towards the end and with that, even the temperature began to drop. The skies get pitch dark in winters around 4:00 - 5:00 PM in Chopta.
After reaching Chopta, we had dinner which was cooked by the local (Authentic Punjabi food- absolutely delicious). We had made our stay in a small cottage. The temperature dropped to -2 around midnight. I had NEVER felt so cold in my entire life. Around midnight, it began to snow lightly. It was a phenomenal sight for me, as this was the first time I was ever experiencing snowfall (Also, never run out in the snow wearing your socks only)! In the morning, the entire place was covered in white sheets of snow. Another sight to behold!
FUN FACT: We couldn't use the lavatory for 2 days as the water in the pipelines was frozen.
Towards Chandrashila Peak (Summit Point)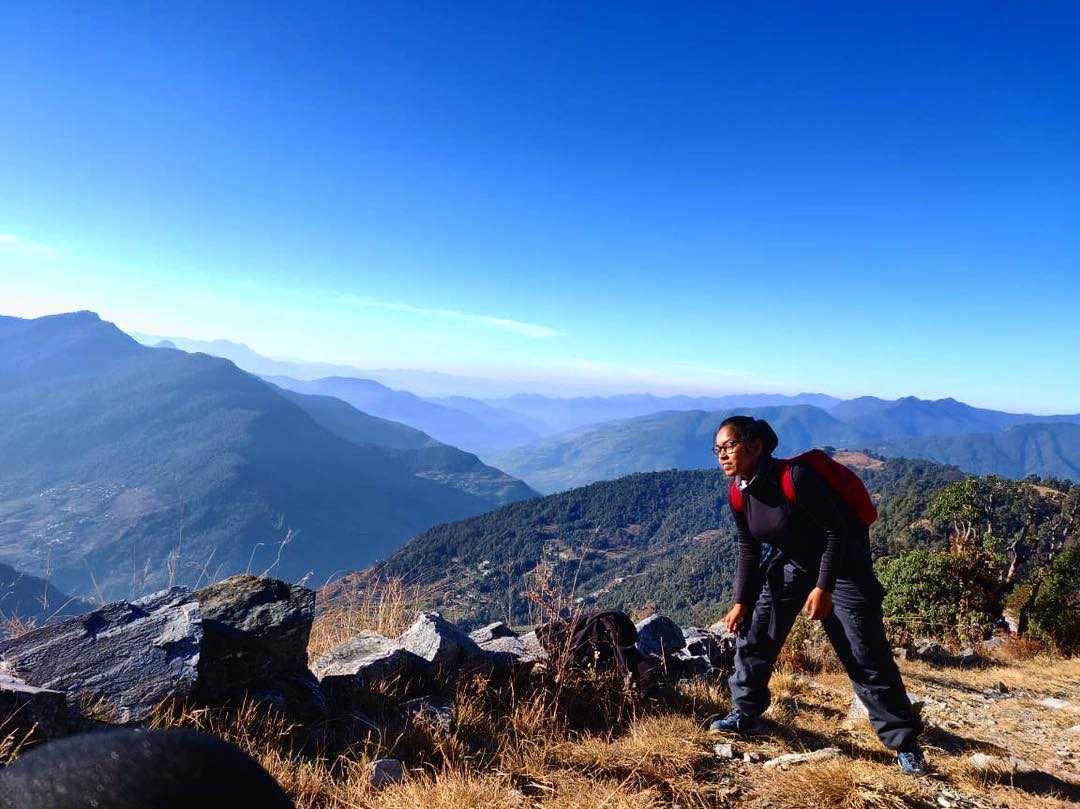 That morning we continued on our trek to Chandrashila peak. It was THE most difficult climb as the snow from the night before was now solid ice and because of that many of us kept slipping over it. It was just a 3-4 hour climb, but felt like it took us 10 hours because of the slippery ice. We were unable to reach the Chandrashila peak which was our summit point because of the increasingly bad weather conditions. We were able to reach the Tungnath point though. The descent was much easier as we just slide through the ice which had quite a bad impact on our backs and rear side. The temperature at Tungnath point had dropped down to -15 degrees at the time we were there. I can't help but mention this cute little dog that accompanied us all the way to the top and down.
Return to Rishikesh from Chopta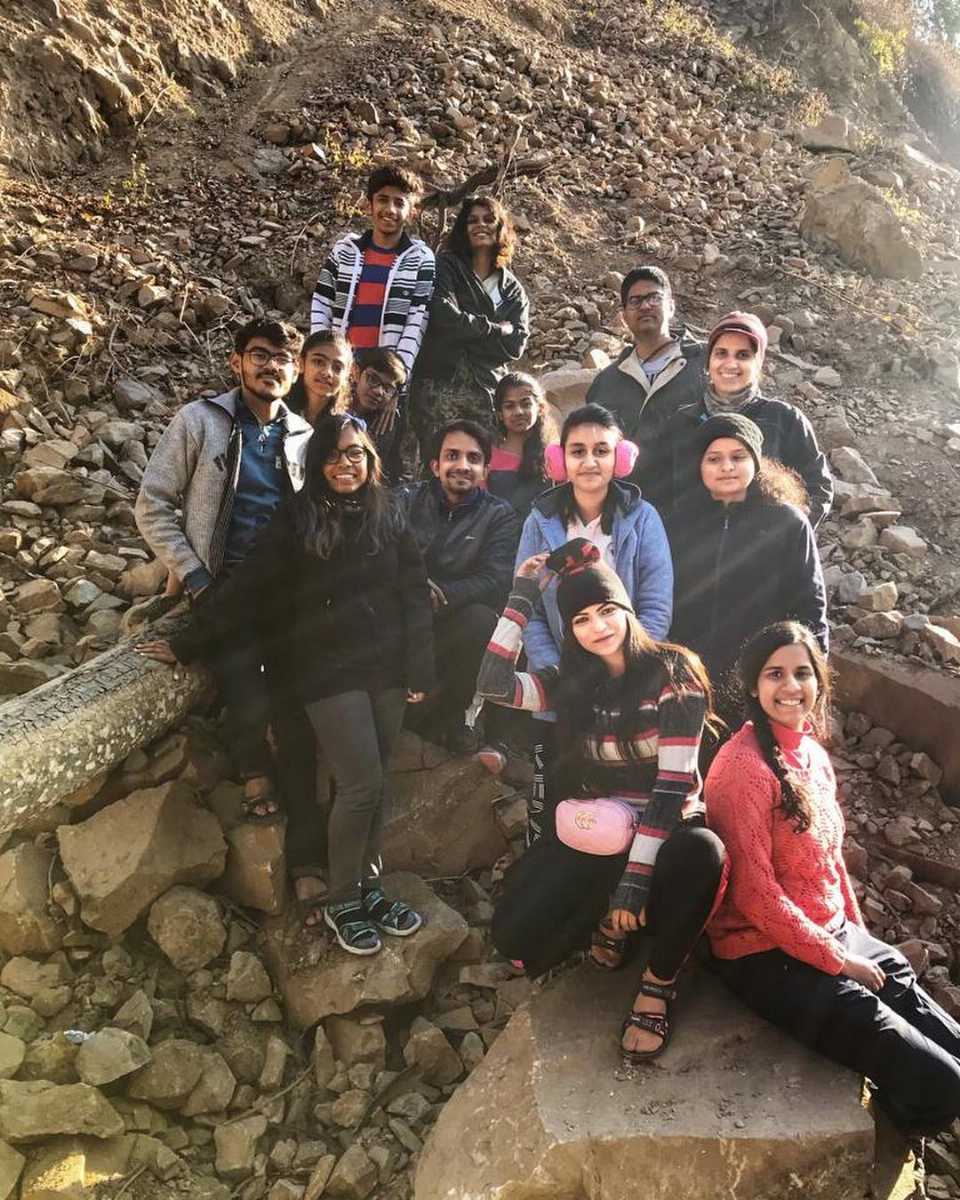 Exhausted from that day's trek, we all shortly fell asleep after having dinner. The next day, we returned to Rishikesh which took us an entire day.
After reaching Rishikesh, the next day at 8 in the chilly morning we went for a 16 kms River-Rafting experience and let me tell you it is a MUST! During river rafting, there was also a place for cliff jumping which was a real feat for me given my fear of heights but the experience is very much exhilarating (I even cried happy tears after jumping off the cliff!). 
Rishikesh - Haridwar
Next day we headed to Haridwar for Ganga Aarti in the evening. It is said that during the aarti, the flow of the Ganga River increases. It is truly very peaceful at the Ganga Ghat. After that, we returned to Delhi as we had a train to catch back to Vadodara!
Traveller's Takeaway
One of the MOST underrated treks. Tungnath is the highest temple of Garwal. During the trek, you get to witness a clear view of the majestic peaks like Nanda Devi, Panchchuli, Nilkanth and even Kedarnath. 'WOW' Is an understatement to describe how amazing this trek is for all age groups that too.
This travelogue is by Kelly Patel.