1. Wat Chedi Liam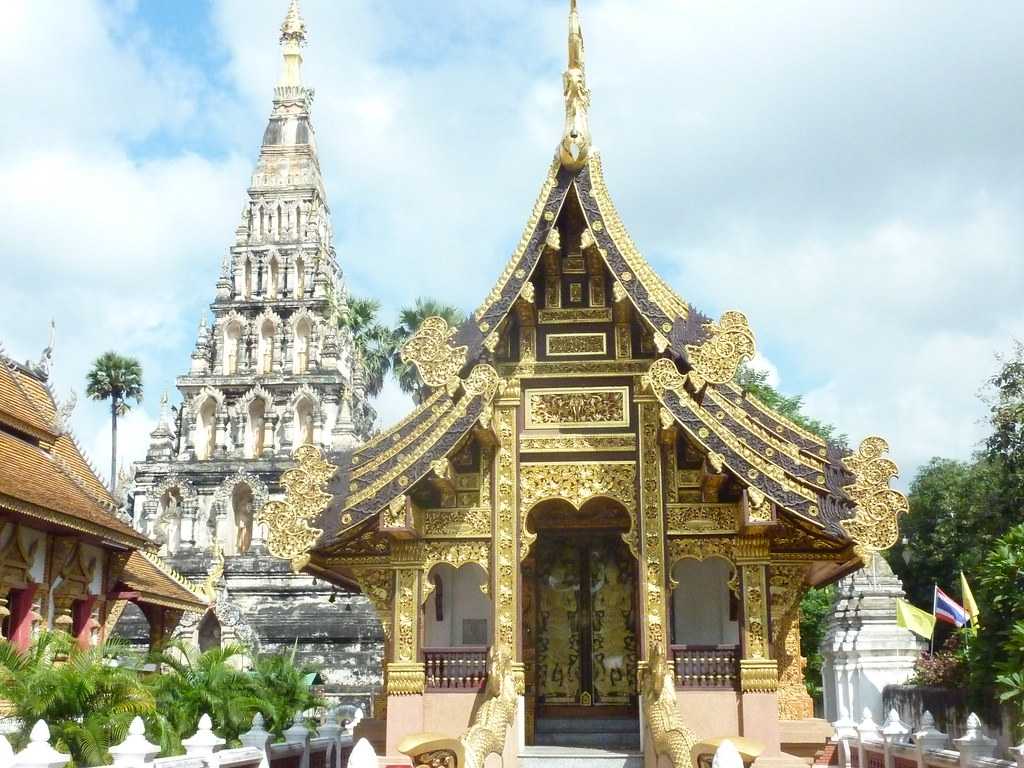 The only temple where monks still reside and carry out religious activities, the Wat Chedi Liam or the temple of the squared pagoda, is a five-layered Chedi or Buddhist temple pagoda. The square or angular chedi structure is guarded by a lion on each corner of the chedi and hence is believed to have been copied from another chedi at Wat Phra That Hariphunchai in Haripunchai or modern-day Lamphun. The spire, however, was recreated in the early 1900s by the Burmese.
2. Wat Chang Kham
Found within the part of the working temple, is Wat Chang Kham or Elephant-prodded temple which consists of elephant figures supporting the structure. The structure is believed to contain the spirit of King Mengrai.
3. Wat I Khang
Another temple found amongst the ruins, the Wat I Khang or the Langurs' Temple was built in the 16th or 17th century.
4. Wat Nan Chang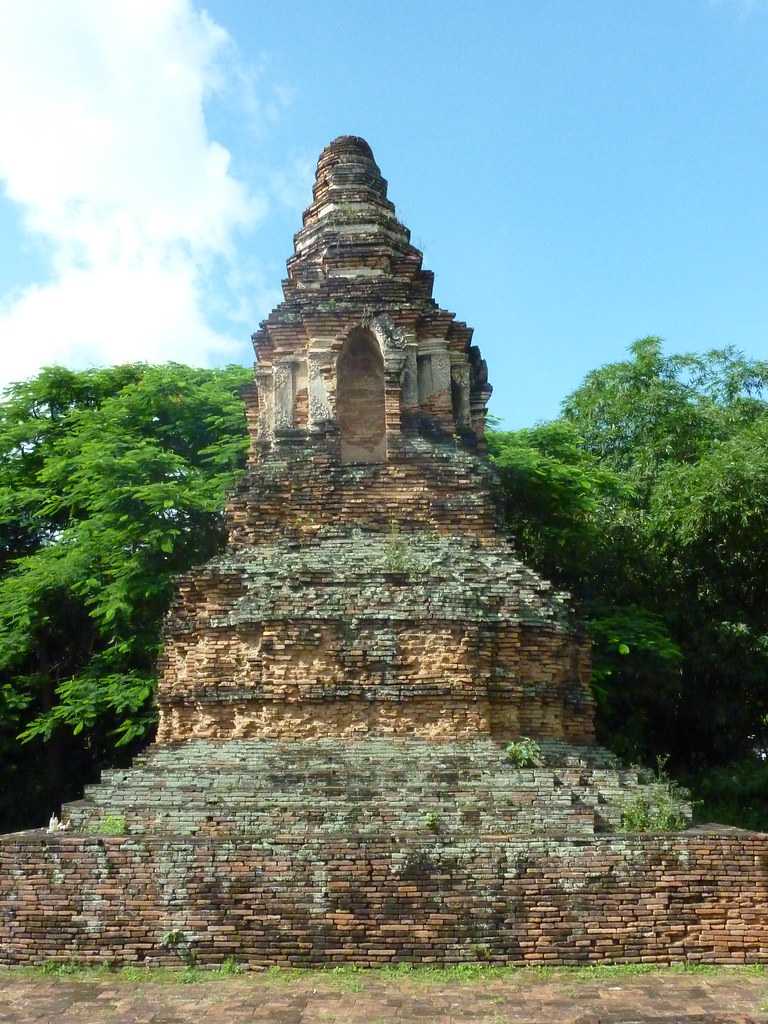 Excavated in 2002-2003, this 16-17th century temple provides some evidence of the flooding. Inundated with sediments of 1.8 meters it is believed that this temple was built facing the Ping River, which later changed its course.
5. Wat Phra Chao Ong Dam
This temple of the black-bodied lord gets its name from a bronze Buddha statue that is burnt.
6. Wat Phaya Mangrai

The temple contains the figure of Mangrai the Great and is named after it.
7. Wat That Khao and Wat That Noi
The 16-17th century temple, Wat That Khao is named after the erstwhile chedi which was lime plastered. The Wat That Noi is also known as the Temple of the Little Reliquary.
8. Wat Pu Pia
Also, known as the temple of the Old Man Pia, this structure is relatively in good shape compared to the other ruins of the site. The layout and stucco work is still the same in many parts.
Apart from the ruins, there are other attractions to check out at the Wiang Kum Kam site.
The Cultural and Local Wisdom Learning Center exhibits artefacts from the Lanna kingdom and their traditional homes.
Wiang Kum Kam Information centre is home to pottery, earthenware and artefacts found at the site.