History of Katchal Island
One of the restricted islands of Nicobar, Katchal, previously known as Tihanyu, is an Aboriginal Tribal Reserve Area and foreign individuals needed special permission to visit the island. Even for the Indian tourists, it is only a day-tour destination. No residence was allowed either, except the government employees who were posted there. Recently, some islands were opened up by the Ministry of Home Affairs in India for potential tourists and Katchal was among the 29 inhabited islands which made it to the list. It would no longer be under the rules of Restricted Area Permit that was applicable for foreign tourists until the end of 2022 as of yet, to develop tourism in the Andaman and Nicobar Islands.
Katchal is home to both indigenous and non-indigenous people. As per history, Katchal was part of the overseas kingdom of the Cholas of Tanjore, Tamil till the Danish explorers started coming over, and then finally the British Empire took over the island in 1869. Later with India's independence, Katchal Island became a part of Andaman and Nicobar and was included in the country's administration.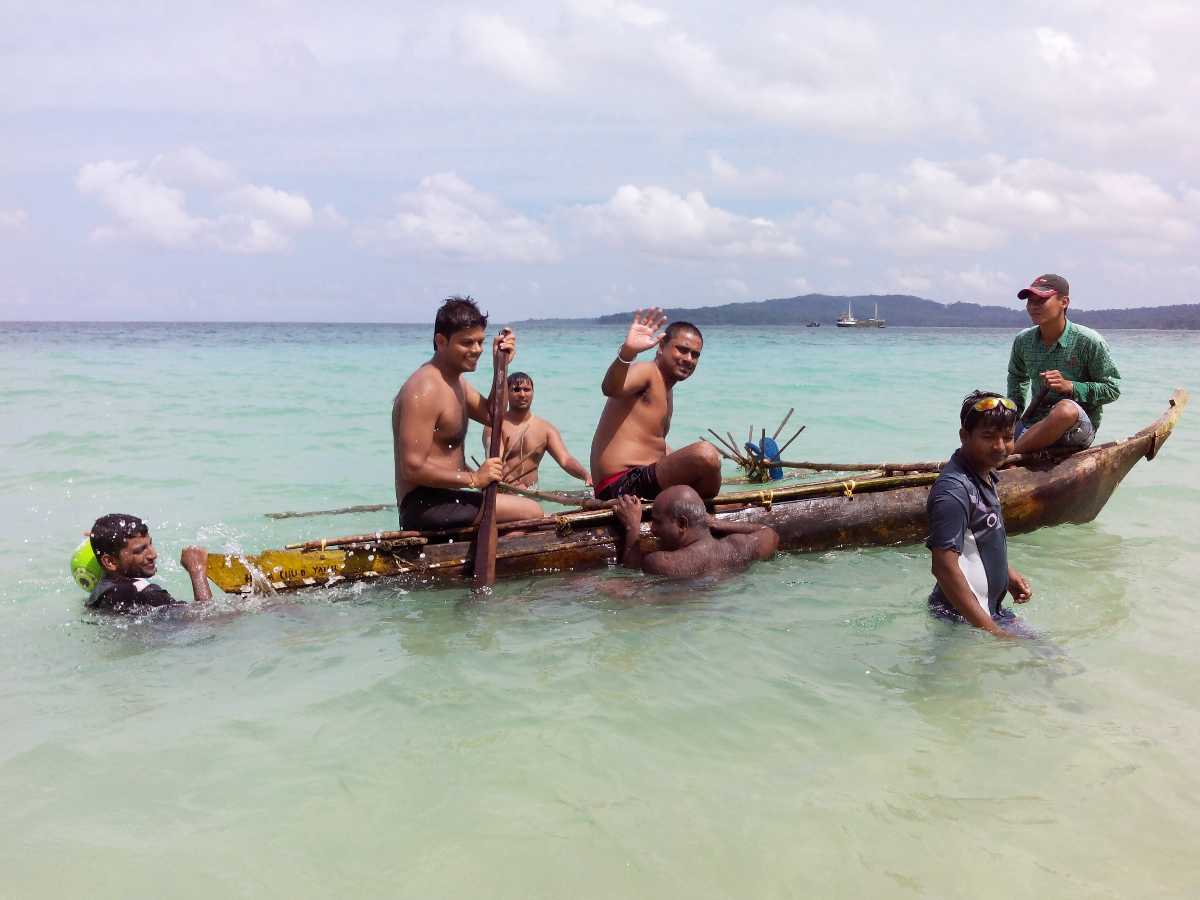 Apart from occasional events, Katchal is an island that preferred to stay hidden with its little world. It got a bit of a crowd on January 1, 2000, when eminent people had gathered for the millennium's first sunrise.
Native Nicobari tribes reside here in Katchal, and so do migrated Tamil people. The tribal people from West Bay Katchal believe that the current population of the island came from the worms who survived the great flood of ancient times. In the urban areas, there is a jetty, post office, police station, schools and residential houses, and a PWD Guest House for those who visit the island. There is no hotel as of yet, as the island is yet to be commercialized.