No visitor to the mall can escape the aroma of freshly brewed coffee at the expansive food court as well as standalone cafes at Dalma Mall. The Chocolate Bar brings New York closer to home while the Coffee Club offers both food and beverage, the Starbucks outlets enjoy a steady stream of visitors throughout the day.
The kids will not budge unless they are taken to the Jelly Belly Ice cream shop offering over 50 different varieties of ice cream flavors and sorbet either. Fast food is available aplenty here with just about every world-renowned outlet opening a shop here.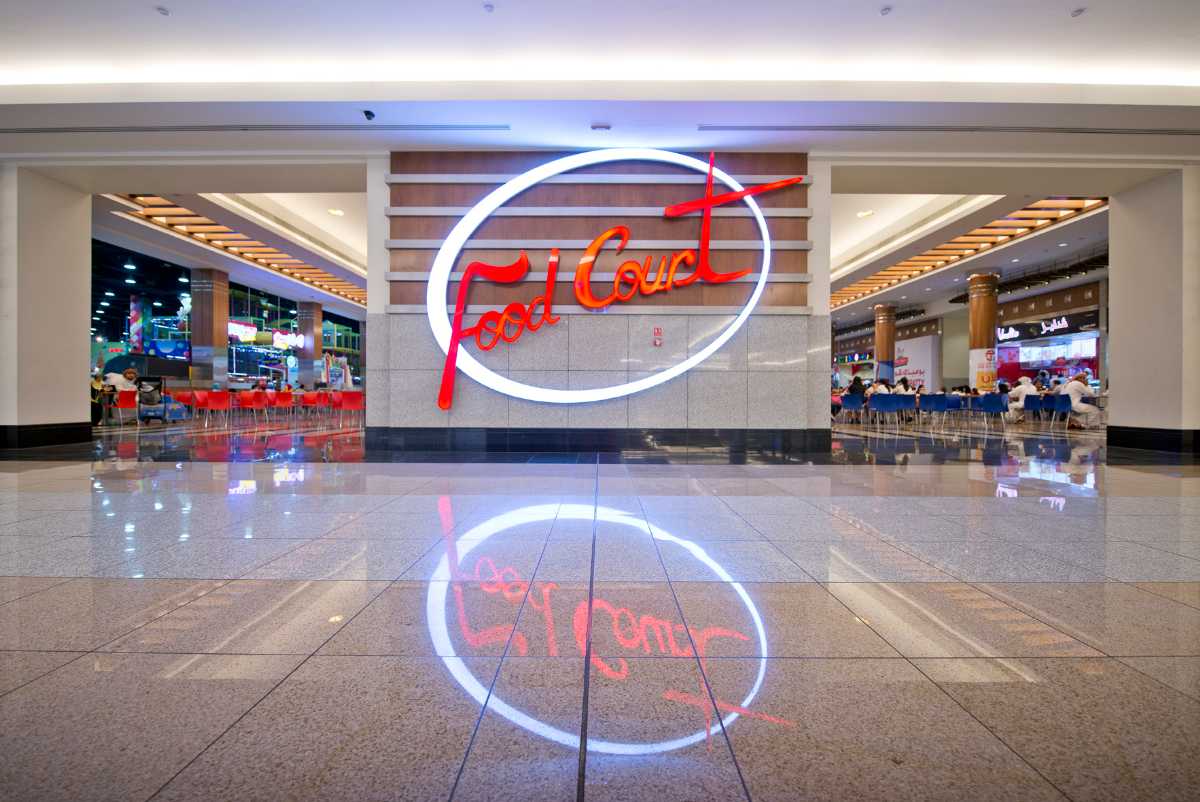 There are over 15 restaurants serving top class, quality International and regional cuisine to the visitors who aspire to try something different. Some of the more popular ones include
Buca di Beppo:
It is the place to go to when one craves Italian food. They serve all kinds of pasta dishes including the spicy chicken rigatoni as well as the famed half-pound meatballs. The festive environment makes it one of the top draws here.
India Palace Restaurant:
This is an award-winning restaurant chain that showcases the grandeur of the bygone Mughal era outstandingly. The dishes are deemed to be the best and the crowd bears testimony to its classic cuisine and top-notch quality.
Mama Fu's Asian House:
Every single Asian cuisine is represented here with flavors from China, Japan, Vietnam and Korea mesmerizing the diners. Picking an ingredient and having it transferred to the wok for instant cooking is an advantage that sees many takers.