The traditional dress of UAE symbolises pride and identity and is designed keeping in mind the religious beliefs as well as the comfort of people. It also suits well with hot climatic conditions of UAE and offers excellent protection from the blistering sun and heat. The historical trace of the traditional clothing of UAE goes back to the Bedouin culture, which prevailed in the Arabic peninsula. Proud Emiratis stick to their traditional attire even today. However, they are adaptable to western clothing when visiting abroad.
Here is a complete view of the traditional dress of UAE.
Traditional Dress of UAE for Men 
The most striking features of the Emirati attire are its colour and length. Mainly white coloured robes are worn by men as Bedouins, preferred this colour as it would reflect the sun's rays. However, grey and brown shades are also used but mainly in colder months alone.
The major components of a complete traditional male attire in the UAE are as follows:
1. Kandura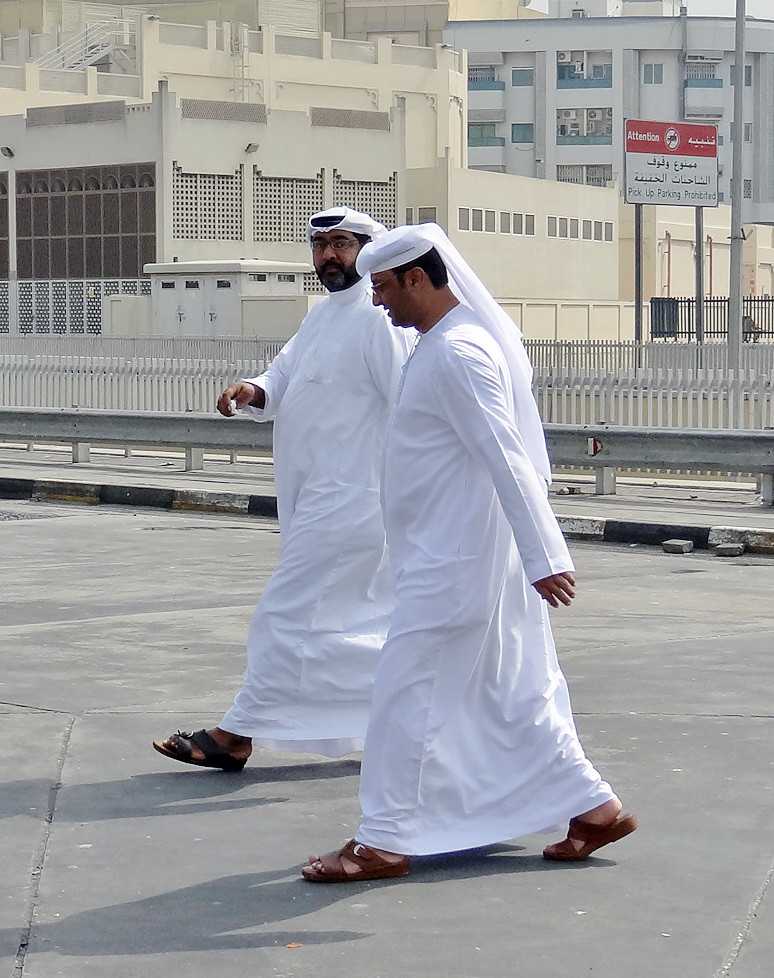 A long white cloak with full sleeves, the Kandura is the main component of the traditional male dress of UAE. Thawb, Thobe and Dishdasha are some other famous names of the same robe. They usually have the long loose tassel and no collar. The matching embroidery on the collar and the sleeves is one major feature that differentiates Emirati Kandura from other Kanduras worn in Arabian Gulf.  
Seasonal Kandura
Kanduras are designed following the season in terms of fabric and colour. Summer Kanduras are mainly made from white-coloured and noticeably lighter fabric. While winter sees a rise in darker coloured robes, especially brown and grey which are made from thicker fabric materials. It is common for Emirati men to own over fifty Kanduras as they keep on changing them throughout the day to keep their look crease-free and fresh.
2. Ghutrah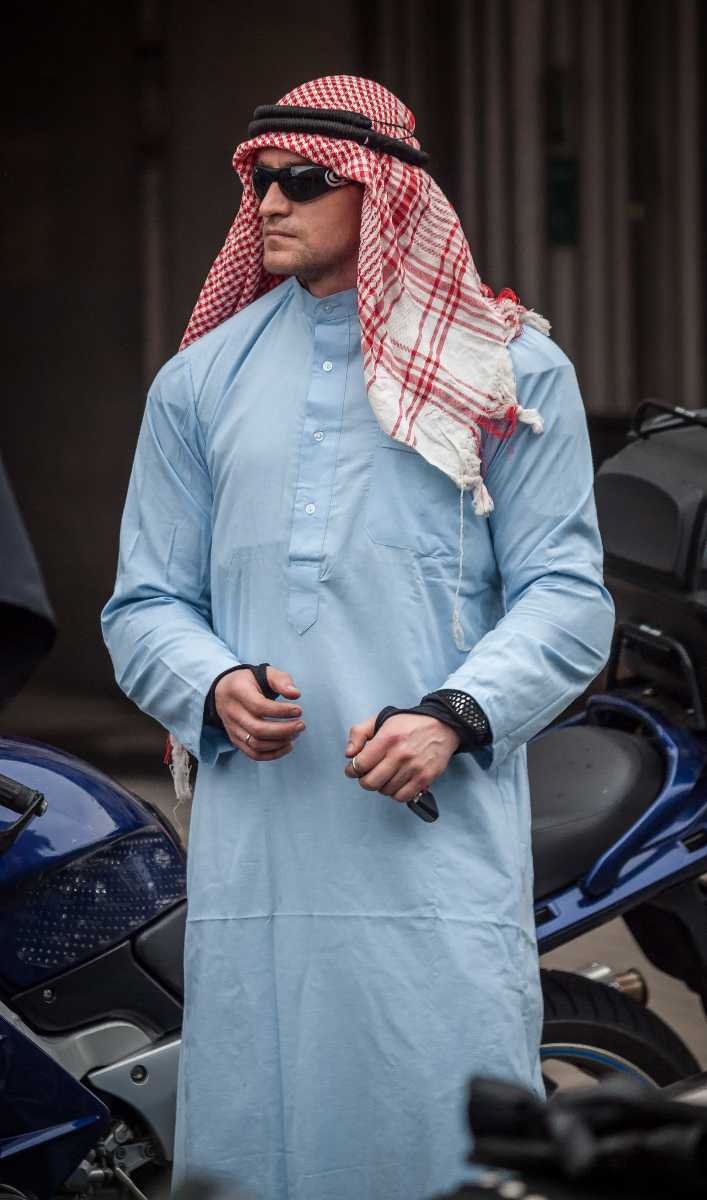 The Ghutrah is the Emirati male traditional head-dress, which is also identified by different names and notions. It is also a Bedouin originated fashion accessory and protects men against the sandy winds of deserts and scorching sun rays. Generally, people get confused between the white Ghutrah and red-white embroidered Ghutrah. However, it depends on the individual what to prefer between the two, and thus, the choice doesn't represent anything in particular. However, there are different styles to wear a Ghutrah which showcases status and importance.
3. Agal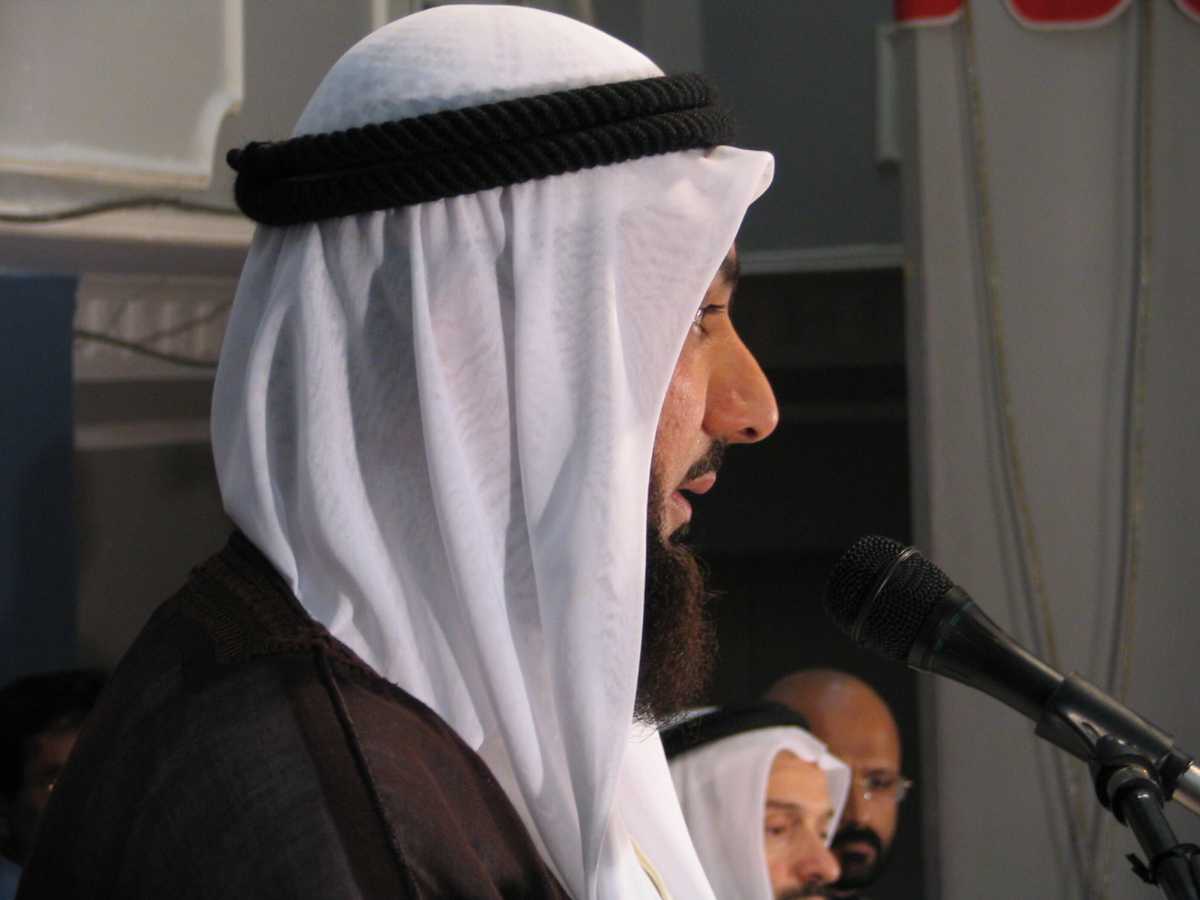 Also spelt as Iqal, Egal or Igal; the Agal is an accessory worn by Emirati men to keep Ghutrah in place on the head. It is a black cord and is worn doubled. There are different varieties of Agals that are worn based on social status and different occasions.
4. Bisht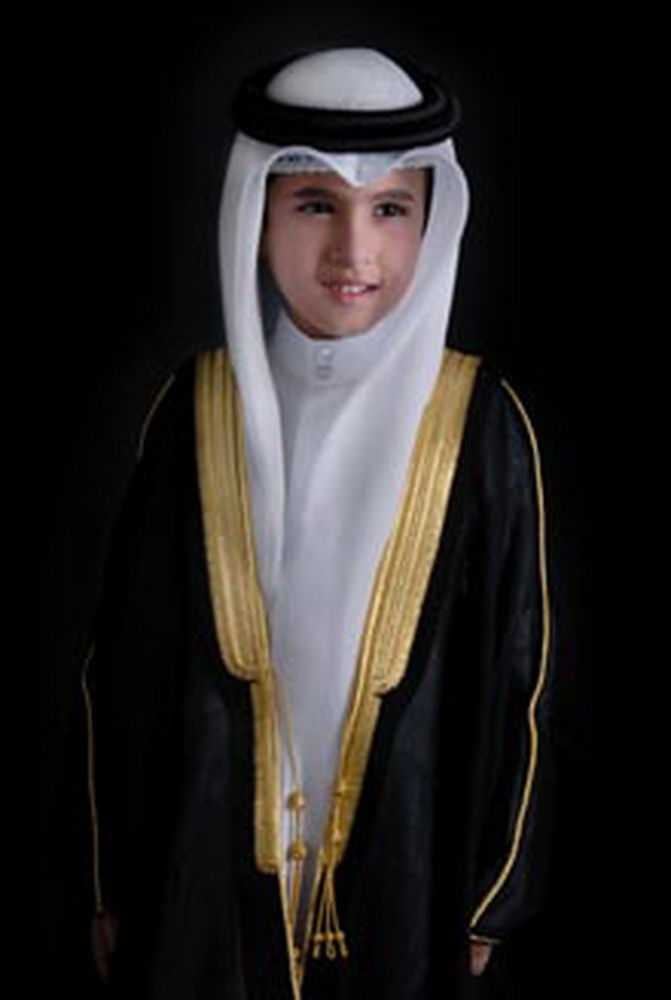 Bisht is a dark cloak worn over the Kandura by Emirati men, however, occasionally during weddings, festivals or in the case of prestige by royal and vital figures. They mainly come in darker shades such as black, brown or grey with cream or beige coloured lacy outlining. Many people confuse Bisht with winter clothing as it is an additional layer added over Kandura, but that's not actually the case, rather it symbolises status and importance.  
Additional Attires
Apart from all these major components of the traditional dress, several other items collectively make up a full national dress. There is a headwear worn under Ghutrah and looks quite similar to the classic Muslim prayer cap called Ghafiyah. There is also a vest that is to be worn under Kandura known as Faneela. The Wazoor is a white cloth worn around the waist under Kandura.
Traditional Footwear
No traditional outfit can be completed without footwear, and thus the UAE has classic sandals for men called Na-aal which are widely worn by Emirati men. However,
Dubai
emerges as an exception in this case, as its locals are more likely to wear shoes.
Women's Traditional Dress of UAE
Unlike the traditional Emirati attire for men, women's traditional dresses are darker in colour, black being the most prominent. Given below are significant components of the conventional dress of UAE for women.
5. Abaya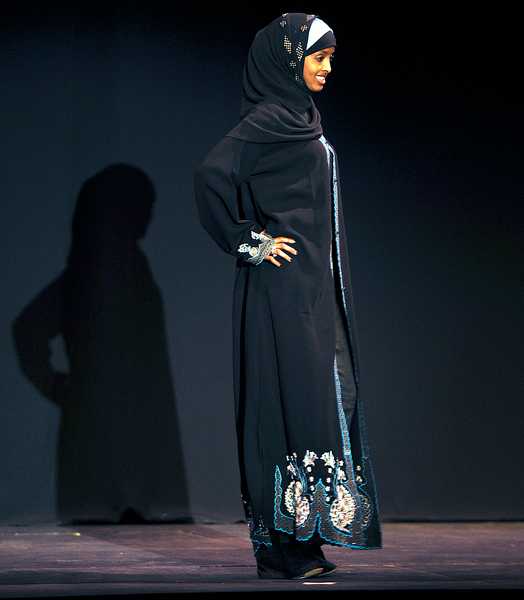 Abaya is the traditional light fitted, long and full-sleeved robe worn by Emirati women. It is not a dress, but the cloak that women use to cover their bodies. Underneath, women can wear clothes according to their choice, even western wear. The main reason for the Abaya to be black coloured is that it purposefully hides the light-coloured clothes worn under it without revealing them to the public eye.
Modern Tradition
Traditional Abayas are plain and black. However, modern-styled Abayas are given a contemporary touch through embroideries and artwork on dark fabric. There are several more colours that are now added to the list such as grey, brown, beige etc. to give a modern twist to the traditional attires.
6. Hijab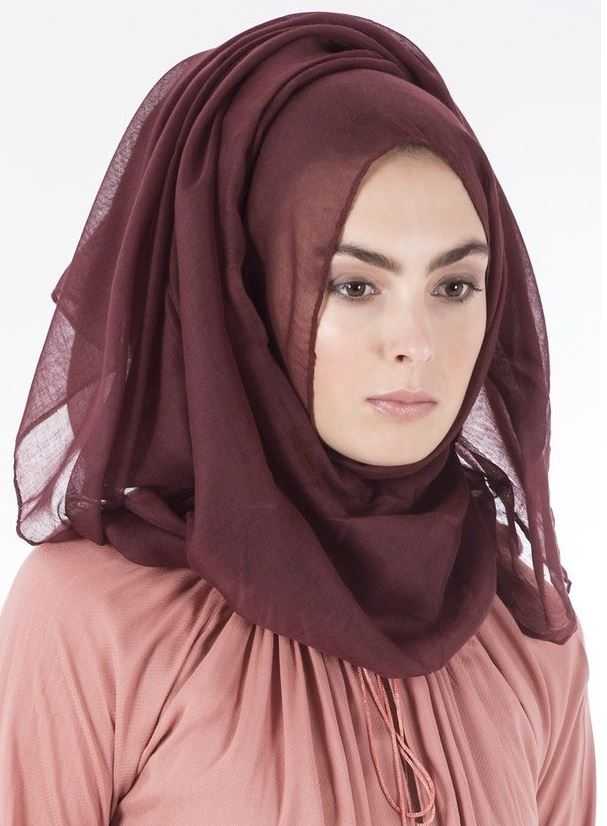 Hijab is the significant component of the Islamic dress code for the Muslim women and also forms an integral part of the traditional dress of UAE for women. It is a veil that is used to cover the head, ears and neck of women. This term is collectively used to refer to all sorts of headscarves worn by the women in the Gulf. However, the most popular style of head covering in UAE is known as Shalya, which is a long rectangular scarf worn across the shoulders to the head. It is also mostly black, although many designs and embroideries can be found on them.
3. Burqa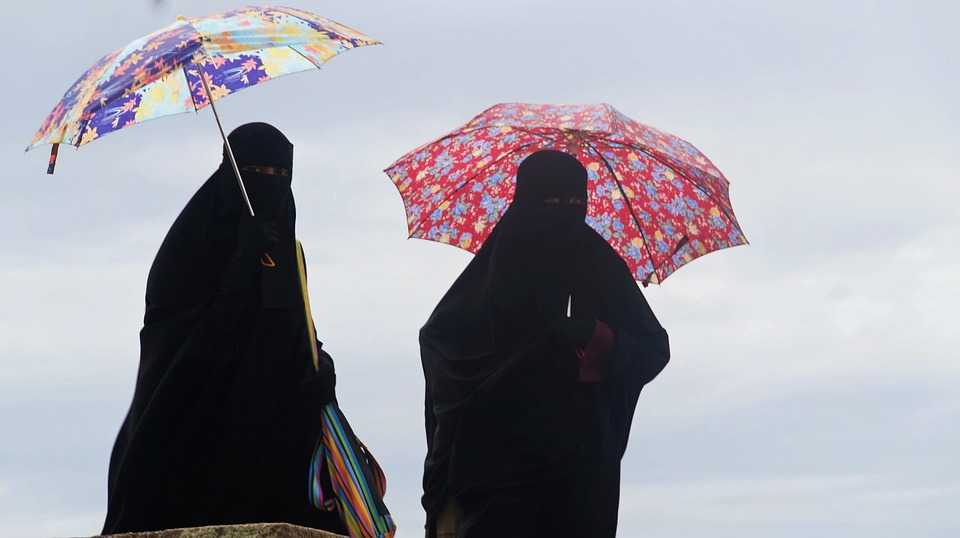 Burqa is a term with various annotations attached to it. While in Central Asia, this term is primarily used to refer to head-to-toe covering of the Muslim women. But in the Gulf, Burqa means a kind of facemask. They are designed to cover a woman's entire face except for the eyes. Widely, Burqa is worn by the older generation of Emirati women and youths are not as much inclined towards this trend of clothing.  
Additional Accessories and Attires
There is also an optional Gishwa, which is a thin see-through layer meant to cover eyes and face. Apart from this, UAE women are very fond of jewellery such as earrings, bracelets, rings etc. and this makes an integral part of their national dress as well. Although modesty is something that every Emirati woman carries with herself, they still enjoy makeup such as kohl to highlight physical features. Besides, henna is also a part of their rich culture, which they beautifully apply on hands and feet. Like Emirati men, women also wear sandals; however, wearing shoes or any other kind of footwear is not prohibited in UAE per se.
4. Perfumes - An Essential Add-On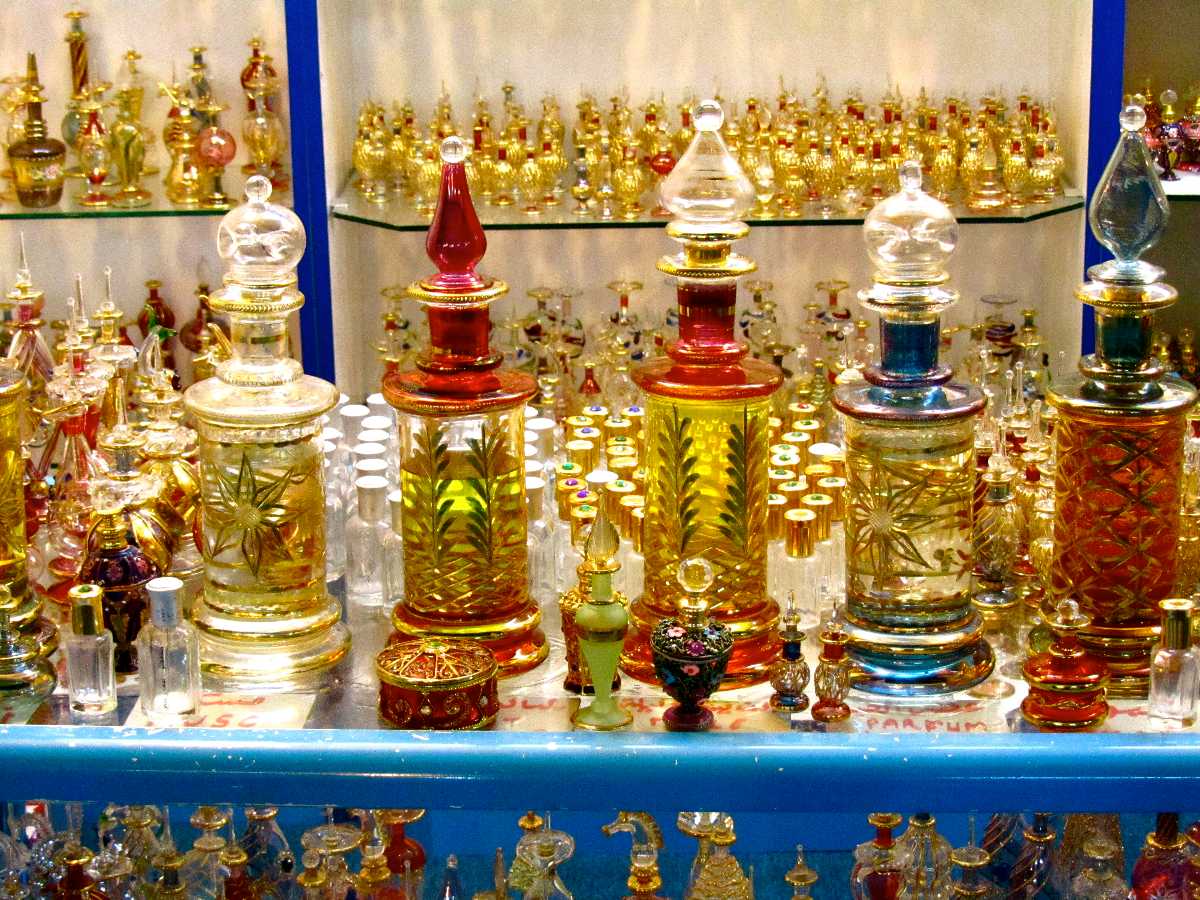 Perfumes are also an essential part of the traditional dress of UAE for both men and women. Oud (agarwood) and Rose are the most famous and expensive scents that are used by Emiratis. Traditionally, they also burn Bakhoor (wood chips soaked in fragrant oils) to provide fragrance to their garments before leaving the house.
Clothing Advice For UAE Tourists
What to wear while visiting UAE is one of the primary concerns of tourists planning to visit this place. However, while it is crucial to adhere to the guidelines laid out by the UAE government for the tourist in terms of dressing and to respect their traditions and customs, it is not actually that 'scary' to dress up modestly as many think it to be.
Known as a conservative country, UAE does not allow its tourist to dress in a way that could disrespect their culture. Generally, it is advised for both men and women to cover themselves from shoulders to knees. 
Plus, always carry a Pashmina shawl or a scarf in your backpack that might come handy in some situations.
Always refrain from wearing such dresses that are see-through or are revealing your chest and body figures such as daisy duke shorts, very short mini-skirts, tube tops, crop tops and mesh dresses.
Usually, it is women who are supposed to dress more conservatively; however, men should also avoid pants above the knees.
Tourists are not expected to cover their heads unless they are visiting the Grand Mosque in Abu Dhabi, Jumeirah Mosque in Dubai or other religious venues.
Men should be in trousers and sleeved shirts in such cases.
One can wear whatever they wish inside hotels and in their room, also to some extent in bars and clubs.
In the case of beaches and water parks, visitors are allowed to wear swimwear and bikini, except thong swimsuit bottoms.
Sandals or closed shoes – depends on your preference.
Always keep in mind that rules might be enforced more strictly during Ramadan.
Last but not least, always try to behave calmly when someone has pointed out discomfort with your attire and have asked you to dress up a bit more modestly.
Don't get into a fight because this might lead to severe involvement of police, especially when the complaint has been lodged by a Muslim or inhabitants of the country. Thus, sticking to some basic guidelines and enjoying your trip at its best is all that you need to do.
Having mentioned all this, we have a glorious story of the traditional dress of UAE that is most perfectly carried forward by today's generation as well. Dress in UAE both carries a fashion statement as well as the cultural, religious, moral and social dimension with itself. To sum up, while clothing might seem a superficial matter in some parts of the world, this is not the case in Emirates.  They assume much importance in understanding the spirit of the nation and its folk.